Smart Products
The 12 Best Adjustable Desks for a Home Office or Any Space

Autonomous
|
May 31, 2021
3,062 Views
Now that hybrid remote work with working from home is becoming a routine, people are considering investing in their home offices more than ever. Having a comfortable workstation is essential to perform jobs efficiently, and sometimes a kitchen chair isn't up to the task.
It's also essential to understand that sitting in an office chair all day doesn't do you any favors, regardless of how good it may be. However, constantly standing isn't exactly great either. With an adjustable desk, you can stop worrying and enjoy both experiences.
Still, choosing the best adjustable desk for a home office isn't easy. If you've been thinking about getting one, it would be helpful to know what you should look for in them. This article lets you know about these vital aspects and the best 12 home office standing desks you can get considering these criteria.
What Should You Consider When Purchasing an Adjustable Desk?
There are a few crucial features and aspects to consider when purchasing an adjustable standing desk. Even what would seem a safe choice can be wrong if you fail to take them into account.
One of the most important is how stable the adjustable desk for a home office is from a full-standing position. The moment people encounter a wobbly desk, they try to fix it. However, that isn't so simple with an adjustable desk. You can't fix the issue at all in most cases.
For that reason, stability is an essential aspect. If you want to avoid the problem, it's vital to get a height adjustable home office desk that is stable from the moment you assemble it.
The desk's weight capacity is a straightforward thing to consider. It's important to note that a high capacity doesn't affect the desk's stability. Usually, the more weight you put on the desk, the less stable it becomes. It would be best for you to focus on getting a sturdy one with enough weight capacity to handle your office equipment.
Lastly, the desk's adjustment range is another aspect that can significantly impact how you set up your workstation. In most cases, their adjustability varies from 18 to 27 inches. While a meager 10-inch difference might seem small, it can make the difference on whether the desk benefits the ergonomics of your home office setup.
For example, people taller than six feet need to look for a home office standing desk that rises over 48 inches to enjoy an adequate ergonomic standing experience. On the other hand, shorter people might need a keyboard tray to sit comfortably.
Manufacturers that offer extended warranties tend to have good customer service and are confident about their products. Other aspects such as noise, design, and ease of assembly are good to consider but not as essential.
What Are the Best Standing Desks for a Home Office?
There are many adjustable desks for a home office available with varying features, making it hard to look through them to find the best fit. However, taking into consideration the previous aspects, some stand out from the rest. Here are the 12 best adjustable desks for a home you can get:
1. Autonomous SmartDesk Core
The Autonomous SmartDesk Core may be the best home office standing desk you can get. It's ideal for a wide range of body sizes with its vast height adjustability range of 29.4 to 48 inches. This desk lets you save four custom heights, allowing you to switch between them effortlessly.
The powerful dual-motor desk can silently lift up to 290 pounds emitting only 50 dB. When it's at its weight limit, it moves at 1.1 inches a second, remaining entirely stable the whole time. If you're looking to improve your productivity at home and get the most of what you do every day, you can't go wrong with this one.
It fits almost every home office thanks to its minimal aesthetics and variety of color and finishes. The frame is available in black, white, and grey. Numerous tabletop options let the desk blend seamlessly into your ergonomic workspace. Why don't you shop for this adjustable desk for a home office now?
2. Autonomous SmartDesk Pro
The SmartDesk Pro is a very versatile height adjustable home office desk. It has an impressive height range of 26 to 52 inches for that edge in flexibility and the same minimalistic design that the Autonomous Core has.
This desk has a higher weight capacity of 350 pounds to support the extra space it provides and moves at 1.3 inches a second. It makes even less sound with an astonishingly low 40 dB output. The desk also has four custom height settings for quick adjustment and enough room to put two large monitors on top.
If you're looking for an adjustable desk for a home office that can last you a long time, the Pro is for you. This dual-motor frame can endure over 50,000 cycles. It has several sleek colors available, including an attractive bamboo top option. 
3. Autonomous SmartDesk Corner
If you're looking for a corner desk with a tremendous weight capacity and twice the space available than other choices, this L-shaped standing desk is for you. This height adjustable home office desk has twice the room as other Autonomous SmartDesk, and its modular capacity lets it easily fit any corner.
This is such a perfect adjustable desk for a home office. It functions with three motors compared to the usual single one, giving the workstation the ability to lift 440 pounds comfortably. Like the other Autonomous home office standing desks, it has a keypad to save your four preferred positions and move between them. This corner desk can last you a considerable long period while working the entire time quietly, only emitting up to 50 dB.
4. UPLIFT V2 Standing Desk
There's plenty to value about the UPLIFT V2 desk. It has two frames available, but they differ in height range. The V2-Commercial frame's lowest height is three inches lower than the primary V2 model. It has a height range of 22.6 to 48.7 inches, giving it a slightly higher travel distance of 26.1 inches. This distance covers half an inch more than the V2 desk.
Both frames are incredibly stable, but the commercial's crossbar sets it apart. You can change the height of the home office standing desk with a simple one-touch operation. It also has precise motors built into each leg that give it a fast adjustment motion.
Both models have a 15-year warranty, 355-pound lift capacity, four frame colors, and over 15 different table top finishes with varying thicknesses.
5. Fully Jarvis Adjustable Desk
Fully Jarvis standing desk has a high range of motion of 26 inches. The three-stage frame can go as low as 24.5 inches and as high as 50 inches without a tabletop, making it a good choice for both tall and short people.
There are two other frame options. The three-stage low frame is the same as the previous one but goes eight inches lower, and the two-stage frame has a height range that goes from 29 to 48.3 inches without a desktop.
This adjustable desk for a home office adjustment speed also varies depending on the frame type. The two-stage rate is 1.3 inches per second, and the three-stage is 1.5 inches. The weight capacity is high, with a 350-pound limit. It also lifts quietly with a 50 dB operating noise.
Several frame colors and a vast number of tabletop finishes are available, with the most popular one being the environmentally friendly bamboo top. The desk has a 15-year warranty on every component and five years on surfaces.
6. NewHeights Elegante XT
The NewHeights Elegante XT is another contender for the best standing desk for a home office, following behind the Autonomous SmartDesk Core. It has a steep price tag, but the quality it provides justifies it. The frame components and tabletops are all made in the USA, as is the assembly process.
This height adjustable home office desk has custom aluminum columns and an extensive 27-inch adjustment range topping out at 51 inches. The 325-pound weight capacity is slightly lower than most previous options but high nonetheless.
It includes a four-button programmable switch to adjust the table's height. The desk moves at a 1.5-inch rate, and it's somewhat loud. This adjustable desk for a home office is incredibly stable, even more so if you include the optional crossbar, and comes in multiple sizes.
7. ApexDesk Elite
The ApexDesk Elite is an excellent adjustable desk for a home office. It's available in two sizes: 60x30 and 71x33 inches, both of which are spacious enough for most of your things and then some more.
This desk has a height range of 29 to 49 inches. You can quickly adjust this with the push of a button with four programmable presets, moving at a fast rate of 1.5 inches thanks to its dual motors. The load capacity is 235 pounds, and it has a fixed crossbar for improved stability.
It includes a large wire management tray that lets you hide most of the desk's cables. The tray can house a 12-outlet power strip and some adapters. It has two frame colors: white and black, and four tabletop finishes: white, light oak, red apple, and black.
8. Lander Desk by iMovR
The Lander is a next-generation home office standing desk engineered in the USA with several innovative advancements. It has a health coach and a Bluetooth app that makes it easier to transition into a healthier lifestyle.
The LCD control panel lets you adjust the desk with simple double taps to move it up or down to the programmed heights. Its integrated coach can also remind you when to stand according to the intervals you set. The Bluetooth mobile application lets you remotely raise or lower your desks, set your height positions quickly, and create custom reminders.
This desk has a high yet quiet travel speed of 1.6 inches per second and an extensive height range of 24.5 to 50.5 inches, including the tabletop. Its lifting capacity is 360 pounds. Overall, it's an excellent height adjustable home office desk.
9. Vari Electric Standing Desk
Vari's standing desks are high-quality, considerably stable, and easy to assemble. The T-style sturdy legs significantly improve its stability. Its laminate finish is durable and makes it easy to clean. The desk has a four-programmable memory that lets you adjust the desk's height anywhere between 25 and 50.5 inches.
This home office standing desk that can support up to 200 pounds has a limited 5-year warranty with a no-questions-asked 30-day return. This adjustable desk home depot has multiple finishes, including silver and slate frames and white, black, butcher block, and dark wood tabletops.
10. Cascade Corner Standing Desk by iMovR
The Cascade corned desk model by iMovR offers unmatched ergonomics for every user. Unlike other corner designs, this frame still features two legs, giving it an increased balance between cost and stability.
It can sustain up to 265 pounds, and it has a height range of 25.7 to 43.8 inches that don't include tabletop or casters. The desk's height travel speed is 1.5 inches, and its glide system lets it overcome stress better than other options. If you're looking for an adjustable desk for a home office corner, the Cascade is an excellent choice with innumerable customization options.
11. Steelcase Ology Height Adjustable Desk
The Steelcase Ology is an adjustable desk built to support the employee's wellbeing, but it works just as well for a home office due to that. It has a height range of 22.6 to 48.7 inches with a 1.5-inch lift rate and load capacity of 314 pounds on two legs.
The Ology has several optional ergonomic designs that make it more comfortable than other options. For example, you can opt for soft edges, reducing the pressure your forearms may feel while working. It also offers an antimicrobial coat that suppresses the growth of mold, mildew, algae, and other unpleasant bacteria that may produce unwanted odor and discoloration.
You can choose multiple features such as an integrated storage and a modesty panel. There are several colors and surfaces available with this adjustable desk home depot as well.
12. IKEA Idansen
Most people associate this brand with DIY projects, and true enough, you can easily make a homemade standing desk using IKEA parts. However, what people might not know is that IKEA has a remarkable home office standing desk available for sale.
The IKEA Idansen has a vast height range of 24.75 to 50 inches that allows you to set up an appropriate sitting and standing position with the help of a handle. It's easy to keep the desk tidy because it has a convenient cable management net underneath the tabletop. Unfortunately, this adjustable desk for a home office has a low weight capacity of 160 pounds, and it can be somewhat unstable when it's extended.
The Bottom Line
It's crucial to consider multiple things when you're getting an adjustable desk for a home office. There are numerous options available, and the only way to find the best choices is to prioritize certain features and aspects.
The 12 adjustable desks here perform well in all or some areas such as height range, lifting capacity, and stability, but they aren't the only ones that do so. You can look for other products as long as you carefully look at what they have to offer and what people think of them.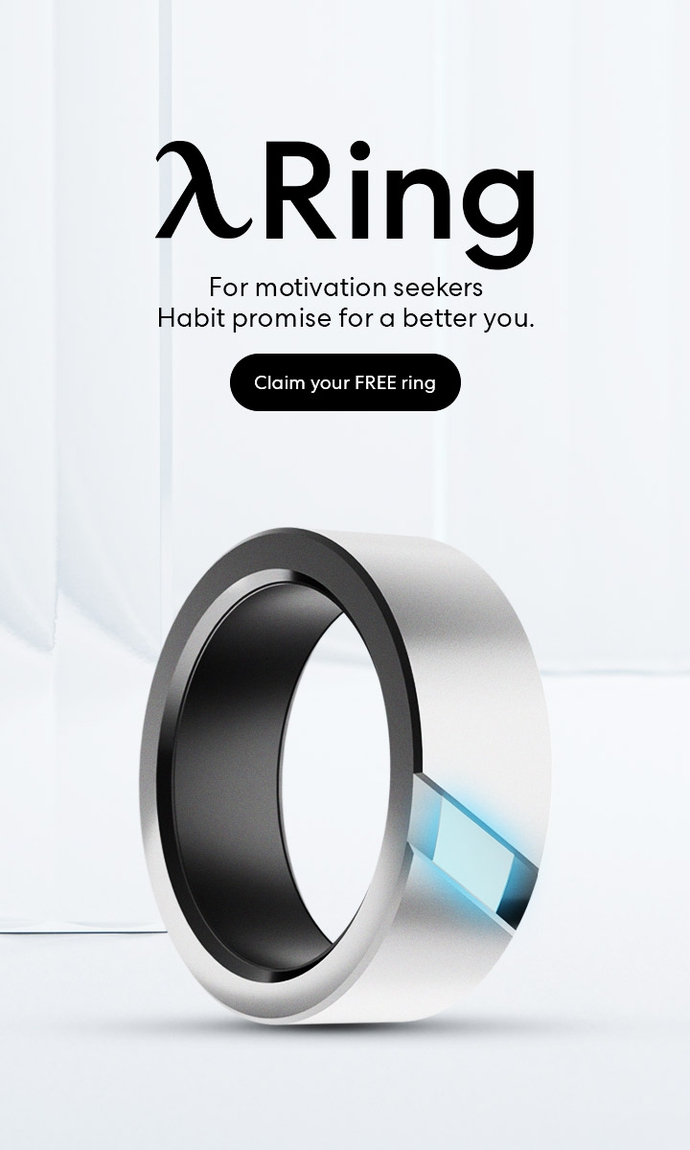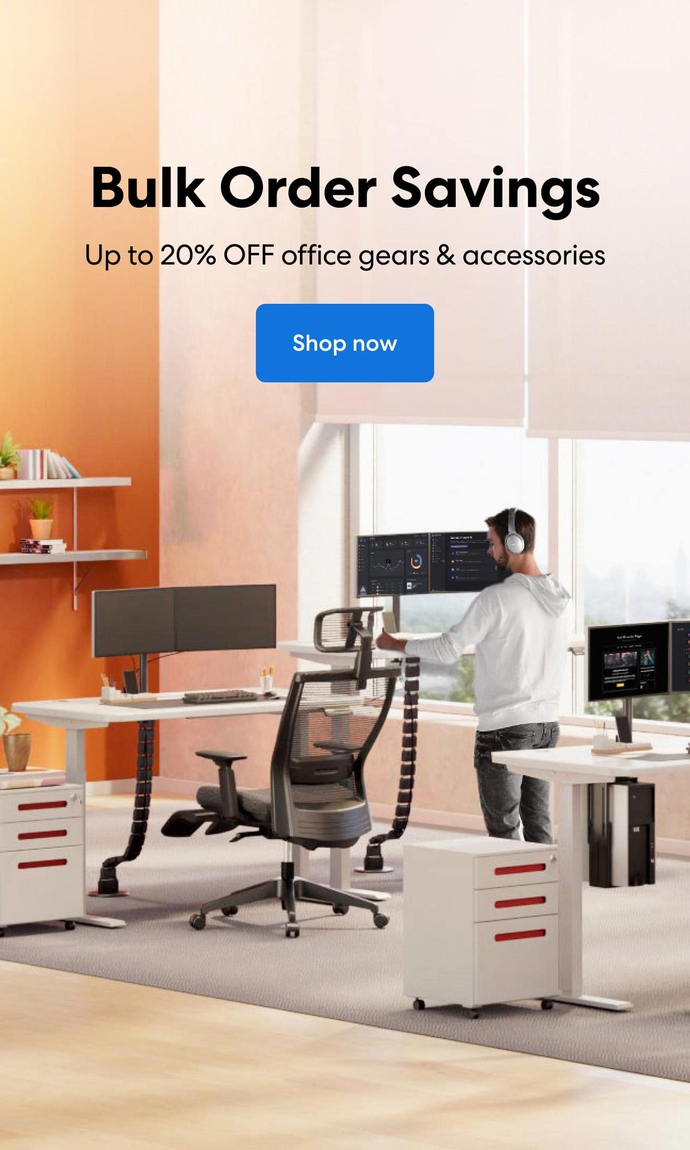 Subcribe newsletter and get $100 OFF.
Receive product updates, special offers, ergo tips, and inspiration form our team.