Within the nooks and corners of traditionally personal areas worldwide, spontaneous home offices have been springing up. While locating and constructing a work area is arguably the most difficult aspect of establishing the home office, there is another, often neglected, but crucial aspect of building a workspace: ergonomic workplace technologies, which include aesthetic home office accessories to make your work life easier.
If you do not have enough time, budget, or enthusiasm to do a total office redesign (or if you would like to make spending on amazing office equipment a little more enjoyable), buy some unique aesthetic office supplies instead. We've compiled a list of 13 aesthetic office ideas and accessories that will brighten up your workspace, ranging from charming and quirky to amusing and original.
The Importance of Aesthetics in Home and Office Design

Starting with color schemes or comfortable seating configurations, you may work your way up to the complete workplace plan. Businesses may enhance the general framework in various ways, particularly when establishing the brand's image. Consider investing in a kitchen renovation if the corporation's growth plans include it.
A café attraction gives a gathering place for coworkers to relax, dine, and converse. Every workplace, for example, has a dedicated kitchen space. On the other hand, some firms do not consider the entire appeal. Aesthetics are tremendously essential in the workplace environment for both performance and motivation.
Individuals already have a large list of duties to complete each day, and trying to contend with failing, and non-functional commercial space merely adds to the existing to-do list. Colors, for example, are one factor that might influence the atmosphere of an office setting. People are more enthusiastic about their work when wearing red, whereas yellow makes them cheerful.
We need to create spaces that people desire to work in by focusing on contemporary, sophisticated aesthetics when developing the interior decorating of an office building. You can also improve workplace aesthetics through appropriate accessories.
List of the 13 Aesthetic Home Office Accessories & Gadgets
Many people are switching from conducting infrequent "homework" at the kitchen counter to setting up a private office in their homes after the epidemic began in 2020, which is why they need a nice arrangement. Therefore, we've compiled a list of some home office essentials to help you build the perfect workstation.
1. Filing Cabinet
This cupboard is the perfect fit for your SmartDesk. Its drawers have plenty of space for all your electronics, folders, and documents and a locking mechanism to keep all your things secure. This filing cabinet has three spacious drawers, each with moveable dividers.
2. Carpio Ergonomic Wrist Rest by Deltahub
These Sculpted silicone cushions are designed to help you maintain a better wrist posture when working or playing. Excessive trackball mouse use might cause wrist damage or strain. This ergonomic wrist rests the ideal present for that particular someone because it shows that you are concerned about the tiniest things.
3. Light Bar
You can get so much out of your desk by highlighting every area of it. With 4 light settings, this wide lamp may be adjusted to be intense enough for sensitive craftsmanship or scaled back for regular usage whenever you want an equal illumination throughout your entire desk.
4. LED Desk Lamp
Here is one of the interesting aesthetic home office accessories. This little light offers a well-lit private space and complements an aesthetic home office design. It reduces eye strain, allowing you to concentrate better on your task. This LED desk lamp was motivated by the clever design of a designer's work light, which gave it a simple yet attractive appearance.
5. Minimalistic Deskpad by DeltaHub
You may now make your desk cozier and experience the luxurious sensation of soft fabric. In a couple of moments, this elegant Deltahub minimalistic desk pad converts any work setting into a much more organized center, providing blissful relaxation for your wrists.
6. Magnetic Desk Organizer
This stylish and trendy desk organizer keeps clutter at bay. This desk organizer has a unique structure for optimal organization and productivity, as well as high-quality components which will last long.
7. Microfiber Vegan Leather Desk Pad
This is one of the aesthetic home office accessories you must have. With this ultra-soft vegan leather desk mat, you could now safeguard your desktop while also getting improved mouse functionality. It's a major game-changer. It is pleasant to the touch yet powerful in functionality.
8. Rose Gold Desk Organizer
This is a fantastic desk organizer with a compartment. It contains matching color cardstock and binding clips. It glides out easily and effortlessly for expanding storage.
9. Anti-Fatigue Mat
This standing desk mat promotes the technology required to alleviate any stiffness or tension. It makes no difference how much you remain at your workstation. It stimulates your instep softly and facilitates the small movements that keep things moving. As you work, it makes sure your joints, legs, and toes don't start locking up or hurt.
10. Mount-It! Keyboard Tray
By lowering your input devices closer to your body, the mounting helps establish and sustain a balanced working posture. To modify the location of the mount, just press or slide out the disk. There's no need to hammer it into your desk with this installation.
11. CanyonCaps by Deskr
The CanyonCaps are based on the Topograph Valley, the company's most popular model. This is a desk pad composed of high-quality components that are robust, attractive, and durable.
12. Swivel Desk Drawer
With this desk drawer, you can free up extra room on your desktop and keep little objects organized. This rotating drawer rotates 360 ° for quicker access and assembly. It can attach to your aesthetic home office furniture. It's an example of intuitive design, so you can't go wrong while opening and shutting it.
13. ErgoActive Cooling Gel Seat Cushion
Even after long hours of remaining seated, the brand's soft extra comfort memory foam cushion keeps its form. This orthopedic seat cushion helps protect your vertebrae wherever you need it.
Summary
Autonomous is a great place to go if you're searching for home office accessories. It would be beneficial if you considered enrolling in the Autonomous Employee Purchase Program. This program currently offers incredible savings to anybody seeking affordable contemporary furniture and accessories for their aesthetic home office.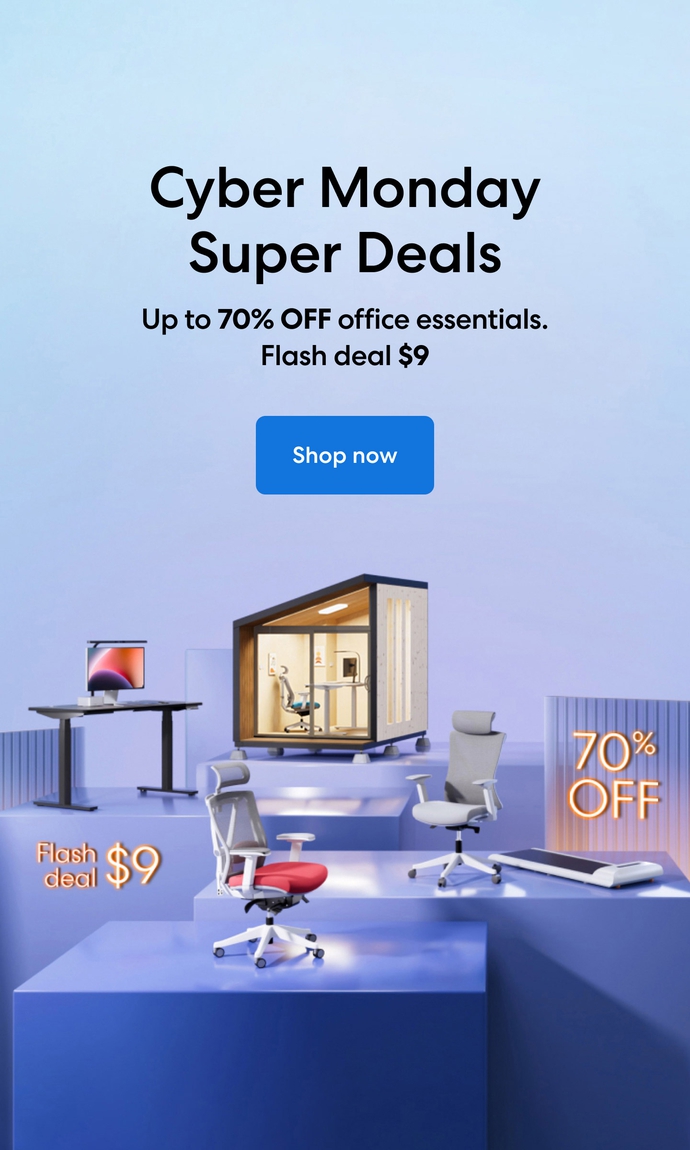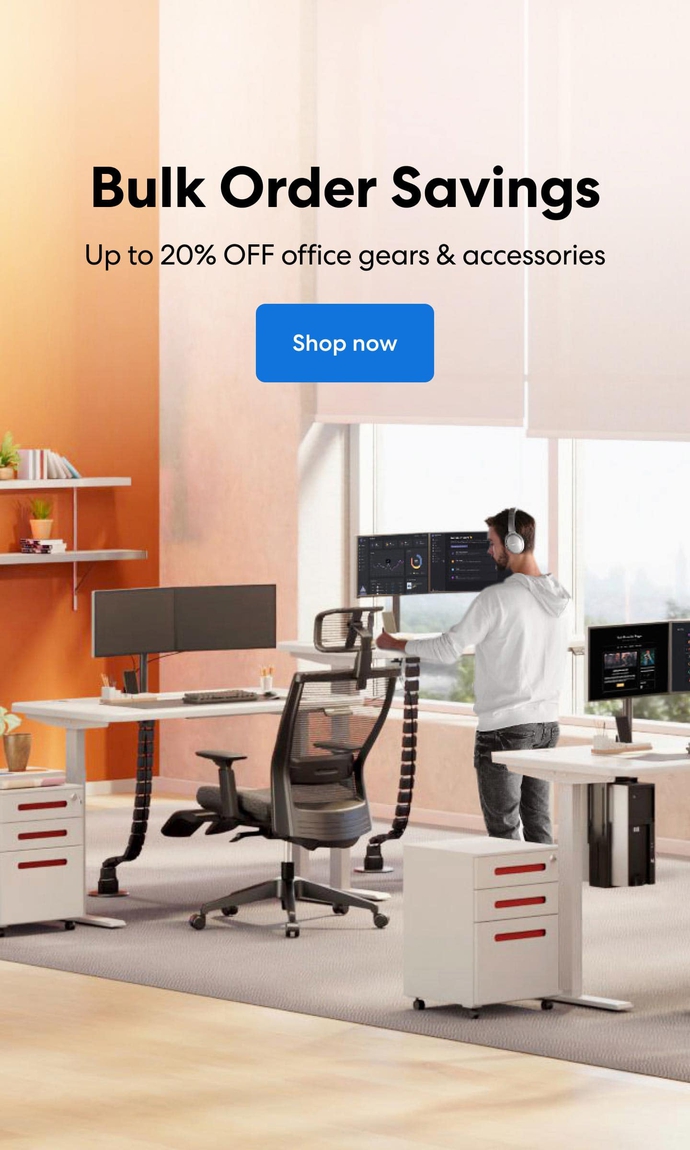 Subcribe newsletter and get $100 OFF.
Receive product updates, special offers, ergo tips, and inspiration form our team.