Having a comfortable office chair is essential for many reasons. You want to make sure that your chair supports the natural curve of your spine while also being comfortable to sit on. The reason why mesh chairs have become so popular is that they allow for breathability. That means you are less likely to get hot while sitting on it because it allows your body heat to pass through. 
With so many chair options available, it can be difficult sometimes to pick the right one for you. Luckily, this list is composed of the best affordable mesh chairs. 
What Is a Mesh Chair?
Mesh chairs differ from upholstered and leather chairs because the backing is made up of a mesh material. This material allows the user to have more ventilation, so their back does not overheat while sitting. Also, they are commonly available for purchase. Since they are readily available and the materials to make a mesh chair are more affordable, the average price of a mesh chair is lower than leather or upholstered chairs. 
Best 13 Affordable Mesh Chairs of 2022
1. Autonomous ErgoChair Recline
Having a chair that moves with you is always a bonus because it makes for a relaxing time at your desk. This reclining ergonomic chair is perfect for those who want a chair that supports their back while working. It is also great to recline when it's time to relax. With adjustable armrests and lumbar support, you are going to have complete control over the customization of this affordable mesh chair. 
Also, the backing of the chair is made of breathable mesh. The lumbar support can be placed in a way that supports the natural curve of your spine. With 351 5-star reviews, this cheap mesh chair is liked by many. 
2. Autonomous ErgoChair Pro
If you want to buy an ergonomic chair that comes in six different colors, then this is the chair for you. There are five lockable positions with this cheap mesh chair, so you are going to be able to find the right one for you. Also, it has a woven mesh back, so you have optimum airflow. Moreover, if the environment is something that you care about, you are going to be happy to know that this affordable mesh chair is made up of 100% earth-friendly materials. 
Additionally, it moves with you, so you can stretch out your legs after a long day of work. With over 1,579 reviews, it is a chair that has proven to be very popular. It is also currently on sale for $499. 
3. Autonomous AvoChair
This eco-friendly office chair was made for those who want to look after the environment. Nearly all of the parts are recyclable, which is a great way to help reduce your carbon footprint. Also, it is available in four colors, so you're bound to find one that matches your aesthetic. The whole design of the chair was inspired by nature, so you can relax while you're working. 
Also, the mesh backing provides a lot of support for your spine, so you will be comfortable as you work. With the concept of a waterfall, there are no hard edges on this affordable mesh chair, making it perfect to have around small children. The price is reasonable; sitting at $349, you can have a chair that is right for you. 
4. Herman Miller Aeron
The Aeron is one of the first mesh office chairs, so it had to be put on this list. With a design that has been featured in the Museum of Modern Art in the United States, it is a chair that is a statement piece. Also, it comes with a 12 years warranty, which many people like. 
If you want a chair with the best quality mesh that money can buy, this is the chair for you. They only use the best for the Aeron, and it's no surprise when it costs $1,169.00. That can be a lot of money for a chair, so if you want to save some money, have a look at these best budget office chairs. 
5. Nightingale CXO
This cheap mesh chair by Nightingale is heavy and sturdy. You are going to be able to place a staggering 350lbs in this chair as well. Also, the headrest is perfect for taking a break because it is padded with ENERSORB, a memory foam that looks after you. Additionally, the headrests' height and tilt are adjustable, so you can rest your head and neck perfectly. This is very important because you don't want to put any added strain on this area. 
Moreover, if you want a cool added feature, you will be surprised to find that there is a built-in coat hanger at the back of the headrest. This feature is convenient for those that need to hang their coat or even their bag. However, it is $1,069.00, so check out our recommendations for affordable computer chairs instead if this is too expensive. 
6. Humanscale Diffrient World
If you want a white and sleek chair, then this could be an option for you. Many chairs have white options, but they may not be completely white. The Humanscale is entirely white, with a white mesh backing, seat, and frame, so it is ideal for those looking for that white chair. It can fit perfectly in spaces for a high-end modern look. 
The mesh allows anyone to feel comfortable because it lets you sink into it. It is made to flex depending on your shape and weight, so you can sit in a chair that works for you. Also, it has good lumbar support, so you will not hurt your back. This affordable mesh chair is priced at $899.00, but it does come with free shipping. 
7. Raynor Ergohuman Mesh with Headrest
Some people may want a complete mesh chair, and if they do, then this might be the chair for them. The Raynor is a mesh chair with a reliable backrest, so you can easily relax. Also, the headrest and backrest are adjustable, so you can make sure that they are at the perfect height for you. 
Additionally, the Raynor is known for its lumbar support. The lumbar support has its section, and it is made to adapt to the person's weight in the chair. This is great because then, your lower back is going to be supported constantly. With so many ways to adjust this best budget mesh chair, it is no wonder why some people are spending $759.00 on it. 
8. BTOD Akir
The Akir comes with a mesh back, but you can change the seat to either leather, mesh, or fabric. It is great to have options with the seat because it can help make sure you pick the right chair that fits your aesthetic. Also, this affordable mesh chair has a sleek finishing that gives it an expensive look at a mid-market price. 
You can adjust the chair, so you can sit comfortably while you work. The lumbar support is also adjustable, so you can properly support your lower back. Additionally, you can add a headrest if you want to pay a little bit extra. Otherwise, you will be looking at spending $433.00 if you want to purchase this best budget mesh chair. 
9. Eurotech iOO
If you want an ergonomic chair that can do absolutely everything, the iOO is one to look at. You can adjust everything on this chair, leaving you with a seat that was made for you. It allows you to adjust the seat height and depth while also giving you the ability to change the tension in the chair. 
Moreover, you can adjust the arms, so you can rest easily during your breaks. However, it does only come in two colors, white and black. Except, those are two colors that can be easily placed in any setting. Additionally, the seat can either be padded or mesh, so you can pick the right seat for you. This chair is going to cost you $740.00, but if you want some other options, then have a look at our home office on a budget post. 
10. Humanscale Diffrient Smart
This best budget mesh chair is different from the Diffrient World chair because it has a padded seat. The chair is made to recline based on your weight automatically, so you do not need to customize it if you do not want to. Also, you can push back further, so your legs can extend and relax while you're working. 
The recline style of this affordable mesh chair allows you to keep your eyes on your computer screen, no matter how far back you go. This design allows you to constantly change your position while working instead of forcing you to look upwards when you are reclined. Also, the mesh can conform to your body, so you have instant support while you are working. 
This affordable ergonomic mesh chair is on the pricier side sitting at $1,119.00. However, it can be seen as an investment if you want to have the perfect chair. 
11. Humanscale Liberty
Like the other two Humanscale chairs, this one can also recline depending on your weight. The features are the same as the other two chairs, but it is perfect for meeting with many people. With a chair with a sleek design and minimalistic look, it will look perfect in your home office. Also, you can completely customize the chair's appearance. 
You can change the color of the mesh, the pattern, the seat upholstery, and even the color of the seat. With so much customization, this affordable mesh chair is one that you can make perfect for you and your aesthetic. However, it only comes with two adjustments, the seat height, and the seat depth. This makes it not the most adjustable chair, but it is still great. 
This best mesh office chair is $1,069.00 and is available for free shipping. 
12. Eurotech Vera
The Vera is one of the more affordable options on this list, but it is known for its back support. There are no adjustments available for the height of the back or the lumbar support, but the mesh backing has a nice natural curve that can give you support. With a nicely shaped back, you can sink into the material and completely immerse yourself in the backrest. 
Additionally, you are given good lumbar and mid to upper back support from the mesh backing. You can feel cradled by the mesh on this best mesh office chair instead of feeling like you are resting right on top of the mesh. Also, the seat is padded and adjustable, so you can feel comfortable while sitting in the chair. The Vera costs $399.00, so it is a reasonable price for those who want to save their money. 
13. BTOD GO-99-3-GG
This best mesh office chair is just as big as its name. You can rest up to 500lbs on this chair, so many people can sit comfortably in it. Also, this affordable mesh chair is perfect for tall people with a 25.5" wide seat and the ability to change the seat height. Since this affordable ergonomic mesh chair is made to hold up to 500lbs, you can rest easy knowing that everything about this chair is sturdy and robust. 
One of the biggest appeals of this chair is that it's a chair for taller people, and it has a mesh backing. Additionally, you can adjust the tension in the chair as well. Overall, this chair can be adjusted for anyone sitting in it, making it an excellent option for all people, no matter the height. This affordable ergonomic mesh chair costs $365.00, so it is one of the more reasonably priced chairs on this list. 
Conclusion
Having the right chair is important because you need to be comfortable while sitting. Being comfortable is going to increase your productivity and reduce any chances of you sustaining an ergonomic injury. Since you are spending so much of your time in your office chair, it might as well be comfortable and suitable for you. 
Make sure to pick a customizable chair because then, you will be able to get everything you need out of it. Also, look at purchasing a chair that is an investment in yourself because you are going to want a chair that you are going to keep for many years to come.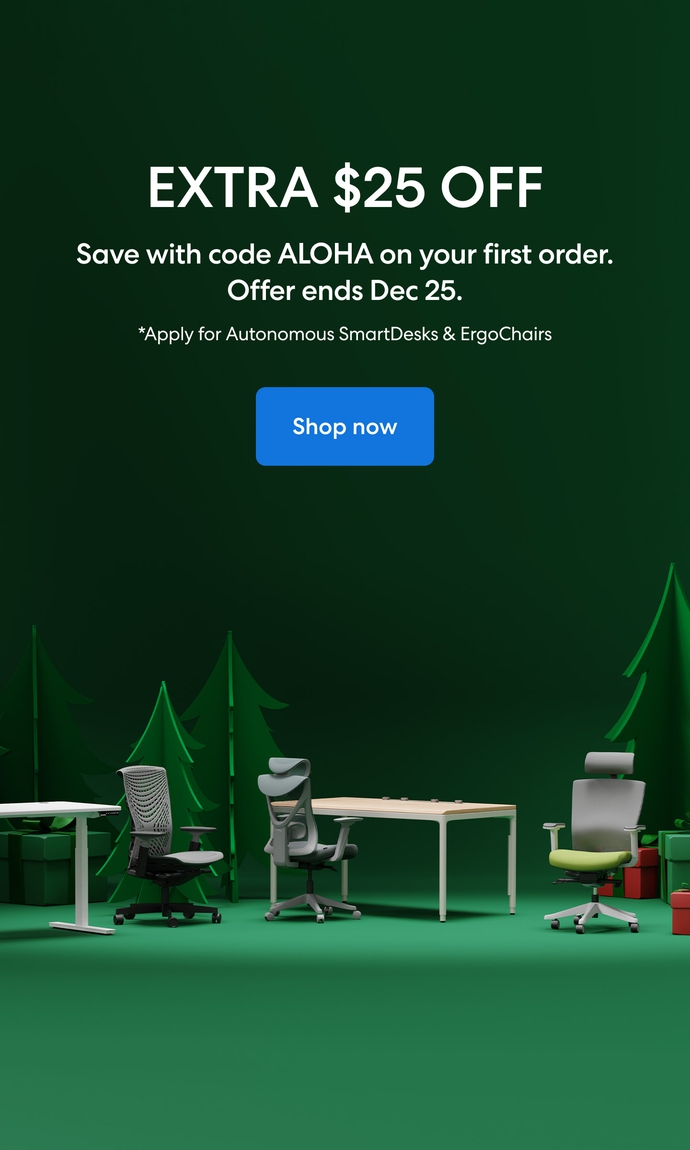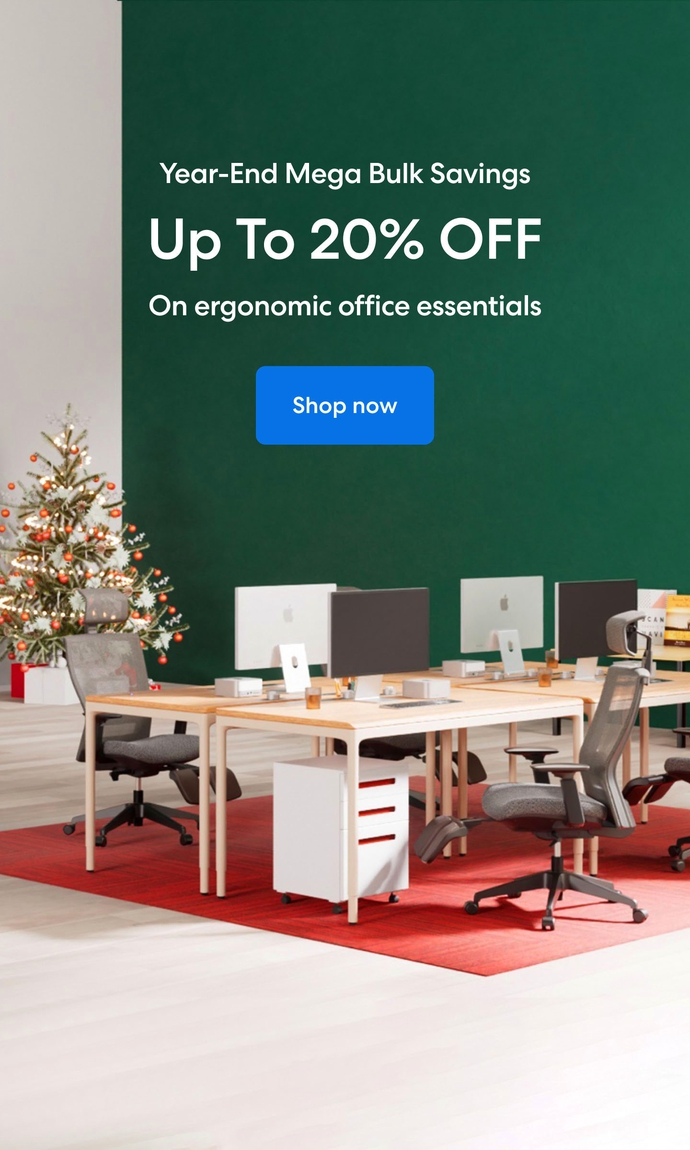 Subcribe newsletter and get $100 OFF.
Receive product updates, special offers, ergo tips, and inspiration form our team.