Smart Products
15 Best Desk Chairs of 2023 for Budget, Ergonomic Needs & More

Autonomous
|
Apr 17, 2022
1,267 Views
How does someone go about choosing the best desk chair? Do you look through a list for an undisputed best that works for everyone so you can include it in your own office? You could try, but it's very unlikely that strategy is going to work out as well as you may think. 
The problem is that no one can objectively say what the best office chair is because people have different requirements, and the same thing doesn't appeal to everyone. A much better solution is to think about the value that the best computer chair would bring to you based on your current situation. 
For example, maybe what's most important to you is the best budget ergonomic chair. In this case, the price would be the biggest factor for you. This could be for several reasons, including where you are currently with affordability. 
Alternatively, someone else may be interested in the best office chair for long hours, because that person, like many workers, suffers from crippling low back pain. Another possibility is a desire for a reclining office chair with a footrest.
That's the idea of your being here today as you try to find yourself an ergonomic desk chair. Instead of a typical list format from worst to best, you are going to get to see different categories, including one for pricing, one for your back, and even one that looks at being environmentally friendly. 
There are three chairs listed under each category, all of which have their appeal. Therefore, once you are finished, you should have no doubt in your mind about what the best computer chair looks like for you. 
Before jumping into the listings, there are a couple of "rules" that you should bear in mind, as you may probably wonder why some of these chairs don't end up in multiple categories. For example, the Autonomous ErgoChair Pro is a standard model where adjustability is concerned, but it's also very good for the back. 
The decision taken was that each best desk chair can only be included on the list once, so it is placed wherever it does best. Additionally, the list of three is not necessarily ranked in any particular order.
Best Desk Chairs for Your Reclining
The units here are all about the recline. Whenever you've had a hectic day of work and you want to lean back to take a load off, you go for one of these three. 
1. Autonomous ErgoChair Recline
The autonomous ErgoChair Recline offers a host of adjustability features, including seat height adjustment, tilt tension, and even an independently adjustable headrest. The reclining ergonomic chair includes a mesh backrest to allow for tremendous breathability, and this is complemented by an incredibly comfortable seating pad.
As the name would imply, you get an effortless recline here. This is only complemented by the retractable leg rest that allows you to maintain your relative ergonomic position, even as you are leaning back to relax. 
2. GTRacing Gaming Chair
As the name implies, this contender is yet another that features the bucket seat racing style. Its merits show up in the form of its comfortable lumbar and head support, very heavy-duty construction, and its ability to support very heavy users. 
The recline functionality here is incredibly relaxing, especially with the way the chair's sturdy build keeps it in place.  
Assembly may be the only difficulty you find with this one if you were to pinpoint one challenge. It's not very easy to assemble out of the box, but its comfort and functionality make the experience all worth it in the end. 
3. BestOffice Recliner Office Chair
Gaming chairs are taking over this list, as while this one may not be so named, it certainly features the gaming visual style. Even as an all-black home desk chair, it's still very sophisticated from a visual standpoint. 
The backrest and the seating pad offer a highly desirable level of softness making them extremely comfortable. Even so, they are not so soft that they cannot provide the support that you need as you work. 
Finally, when it's time to lean back for a bit, you can pull out the retractable footrest and enjoy it as you recline the chair anywhere up so it's 155-degree maximum. 
Best Adjustable Desk Chairs
Adjustability features create the best desk chair from a purely ergonomic perspective. The intention is to ensure that chair users are as comfortable as possible in several different ways. These chairs provide you with mechanisms to maintain that sense of comfort. 
1. Autonomous ErgoChair Pro
The Autonomous ErgoChair Pro is the epitome of adjustability in the office, allowing for a customized, comfortable, and incredibly healthy work experience. The ergonomic office chair allows you to adjust its armrests, headrest, seat height, backrest, seat tilt, and angle of recline. 
It's genuinely designed to accommodate any user while feeling like it offers a tailor-made experience. It's hard to go wrong with this one, especially since it offers three traditionally neutral colors and three more creative ones. This should allow the unit to slot well into your traditional or home office aesthetic with no question at all. 
2. Steelcase Gesture
Not only is Steelcase no stranger to the ergonomic desk chair design world, but it is also known for some outstanding designs. The Steelcase Gesture happens to be one of them, known for being an extremely standout office chair with an extremely large price tag. 
Nevertheless, you would be hard-pressed to find many chairs that are more comfortable and adjustable. The durability is unbelievable, it comes in a wide range of fabrics, the armrests go beyond four-dimensional and essentially follow a human arm, the adjustable lumbar support is tremendous, the seat height adjustment is accommodative, etc. 
To summarize, you can adjust anything you contemplate adjusting with this unit. 
3. Herman Miller Aeron
The Herman Miller Aeron is another of the best desk chair designs known to the ergonomic office furniture world. It is the result of many years of development and features adjustability mechanisms that are expertly implemented. 
The mesh backrest is comfortable, the armrests are highly adjustable, the curved seating pad takes a lot of the pressure off that would mess with your lower back, seat height and tilt tension adjustments are present, and you can even choose it in one of three sizes, allowing it to fit any body type well. You would be very hard-pressed to find anything to complain about apart from the massive price tag. 
Best Desk Chairs for Your Back
Most office workers find themselves suffering from low back pain at some point. Thankfully, rehabilitation is not impossible. If you want the best desk chair to help you prevent or mitigate against low back pain, you want one of these three. 
1. Autonomous ErgoChair Plus
This may very well be the best desk chair available if you want to protect yourself against possible black problems or if you already have them and are trying to get rid of them. The secret, which happens to be the centerpiece of the design, is the frameless backrest style. 
Just in case that term means nothing to you, it means that there is no frame and no restriction. You can move as much as you want, and the backrest simply contours to your back. Don't think that means you're not going to be getting any support. In fact, the ErgoChair Plus forces you into a proper position. 
2. Herman Miller Mirra 2
This is another worthwhile investment from Herman Miller, though the price tag is again, pretty high. It looks as tremendous as it feels, creating a cradling support style for your lower spine, which is a huge win in the fight against low back pain. 
You're prevented from slouching, especially since the chair keeps your knees slightly lower than your hips. That means you're in a flat foot position, which is highly conducive to maintaining a healthy posture as you work. 
3. Herman Miller Sayl
Here comes Herman Miller yet again with the unique-looking Sayl chair. The highly ventilated backrest has a sort of trapezoid shape and is very compact too! 
While adjustable seat height is common, you don't often see a manufacturer that also includes adjustable seat depth. The Herman Miller Sayl does this, which is why it's able to keep your back feeling so great for so long. 
Best Eco-Friendly Desk Chairs
One way chair manufacturers can show solidarity where corporate social responsibility is concerned is in the creation of environmentally friendly chairs. These three combine that characteristic with designs that are also functional. 
1. Autonomous AvoChair
As far as an eco-friendly office chair goes, the autonomous AvoChair ranks up there with the best of them. It gets its environmentally friendly status from a manufacturing process that includes recycled materials in every possible scenario. 
Thanks to the design, breaking it down into its component parts is no challenge at all, and taken individually, almost all of them are 100% recyclable in turn. That means this chair can perpetually contribute to a cycle of reuse. 
It's functional too, featuring adjustable height, armrest, back tilt, and tension features. This is complemented by an elastomeric back and seat. 
2. Giroflex 313 Office Chair
If sustainability is a concern of yours, allow the Giroflex 313 chair to take your breath away. It has a self-adjusting feature, allowing it to tailor itself to whoever happens to be using it. 
Apart from using recyclable materials with no quality loss at the end of its life cycle, the number of components chosen employs as few resources as possible, thanks to a bid to use a minimalist concept. Since 2014, this chair has been C2C certified bronze. 
3. Steelcase Amia Chair
The final best desk chair on this list is another entry from Steelcase. This one has been C2C certified bronze since 2007. There is a focus on low-emitting materials in the composition, and this is complemented by 34% recycled content. 
The chair itself happens to be 97% recyclable thanks to a very minimal use of mixed materials. From a functionality standpoint, you get adjustable armrests, adjustable lumbar support, tilt lock, tilt tension adjustment, seat depth adjustment, and seat height adjustment. 
The chair is aptly colored green, which one can only assume is representative of Steelcase's bid to protect the environment.
Best Desk Chairs for Your Budget
The naming convention here does not necessarily need any introduction. Nevertheless, this is where you find those chair designs that are incredibly pocket-friendly. However, they're not meant to be cheap while being almost useless. Instead, these are designs that are affordably priced, but can give you a pretty good experience. 
1. Modway Articulate Ergonomic Office Chair
It's quite perplexing to look at this design from Modway after seeing its under $200 price tag. That's because it still captures a host of the ergonomic features you'd expect from the more expensive designs. For example, there is a mesh backrest, lumbar support, adjustable armrest, seat height adjustment, 360-degree swivel, as well as a tilt lock system. 
That's a description worthy of a much larger price tag, but you get it all here without having to break the bank. Note that the seating pad that forms a part of the design is also incredibly comfortable. you even get to exercise some control over that comfort, as Modway allows you to choose between vinyl and mesh. 
2. Flash Furniture Mid Back Task Chair
Again, this is another best desk chair design falling well short of the $200 price tag. Flash Furniture is not an unknown name in the world of ergonomic desk chair design, and it took some of the great parts of its more expensively priced designs and applied them here to make users more comfortable. 
The curved mesh back has built-in lumbar support and offers tremendous breathability. These are technically drafting chairs, and you're allowed a selection from the low-back, mid-back, and high-back variations. 
3. Homall Executive Leather Chair
You may find "executive leather chair" in the name, but this one technically features more of a gaming aesthetic than an office one. If you won't know that typical bucket seat look, that's what you are getting here. 
It's complete with head, and lumbar support pillows, and offers a lot of comforts. Adjustable armrests, seat height adjustment, and a respectable recline that goes up to 180 degrees are all welcome design choices.  
Feel free to choose from black, red, and white designs so allow the unit to blend in wherever you sit. 
Final Remarks
What did you come here looking for? Were you trying to get your hands on a home desk chair? Alternatively, you may have been more interested in getting an ergonomic desk chair for a traditional office space.
Nevertheless, with all the segments covered above, finding yourself one should now be a breeze.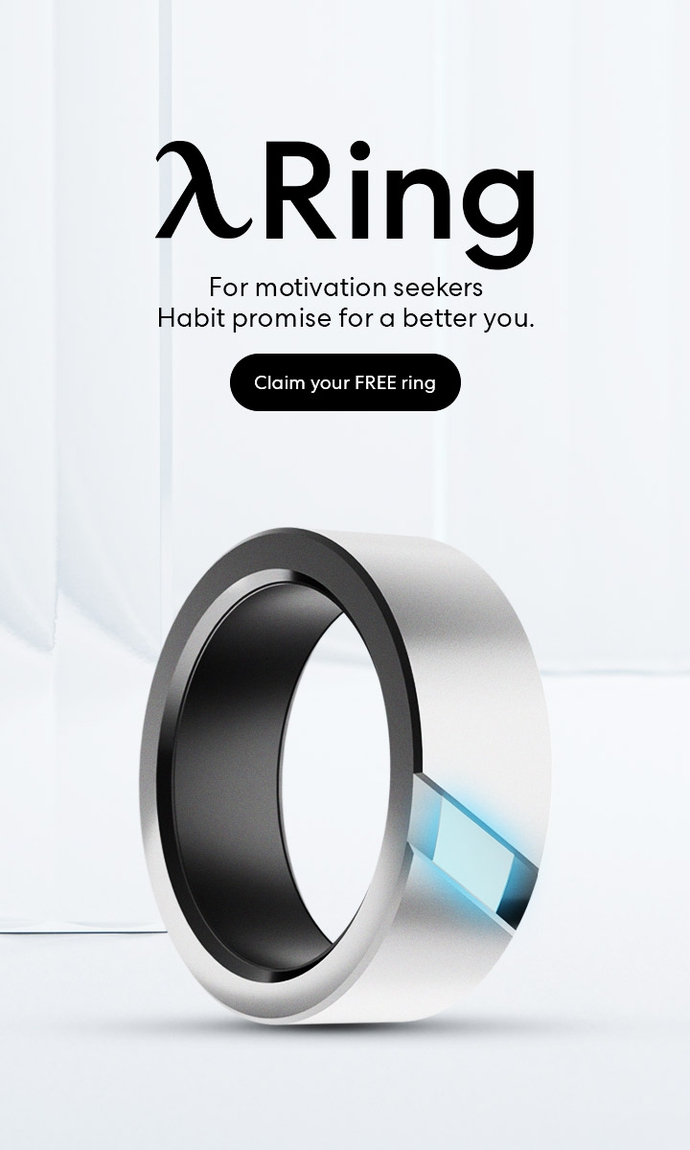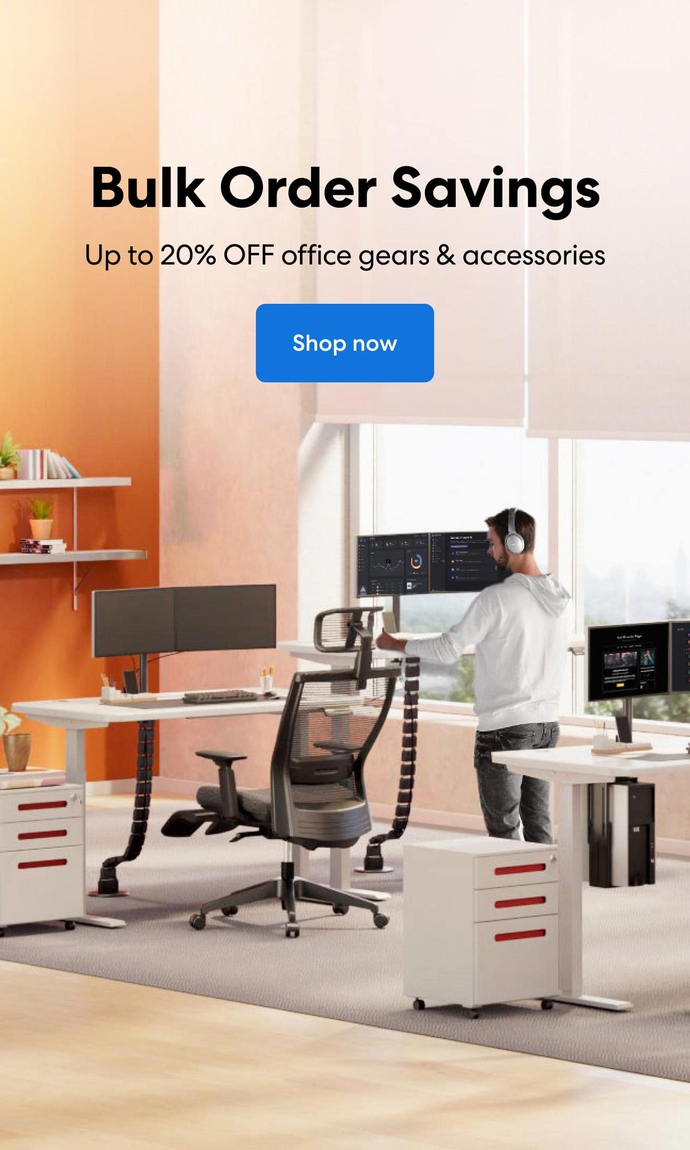 Subcribe newsletter and get $100 OFF.
Receive product updates, special offers, ergo tips, and inspiration form our team.