Work isn't everyone's favorite part of the day, but there is a way to make it much more enjoyable. If you invest in a dual-motor standing desk, you can bring excitement back to the workplace. Studies have shown that leading a sedentary lifestyle and sitting all day can cause serious health problems.  
Problems such as Type 2 diabetes and cardiovascular disease can affect individuals who fail to care for their bodies. It can also leave them feeling drained, tired, and sluggish. When you incorporate active sitting and a dual-motor adjustable desk, you allow for better circulation. 
It helps to increase your blood flow, lower stress, increase energy and be more productive. That is something most office workers would appreciate. Make sure to consider the difference between dual motor vs single motor setups to find a suitable table. 
A dual motor adjustable desk is the perfect solution to sit and stand while working. First, you begin with 15-minute periods and build your way up to four hours. Developers love to use a programmer desk when working on an intense project. It has been proven that a standing desk benefits office workers. 
Benefits of a Standing Desk Frame for Dual Monitor
Several other ailments are caused by periods of prolonged seating. Sitting all day contributes to type 2 diabetes, weight gain, and cardiovascular disease. However, this can be combated with regular exercise and a standing desk. Using a standing desk improves mental health, energy, and productivity. Why would you not want that? 
It's good to remember that standing up all day has its cons too. Try to aim for a 50/50 mix of standing and sitting for the best outcome. Incorporating these steps into your workday is enough to alleviate back pain. 
Relief from Back Pain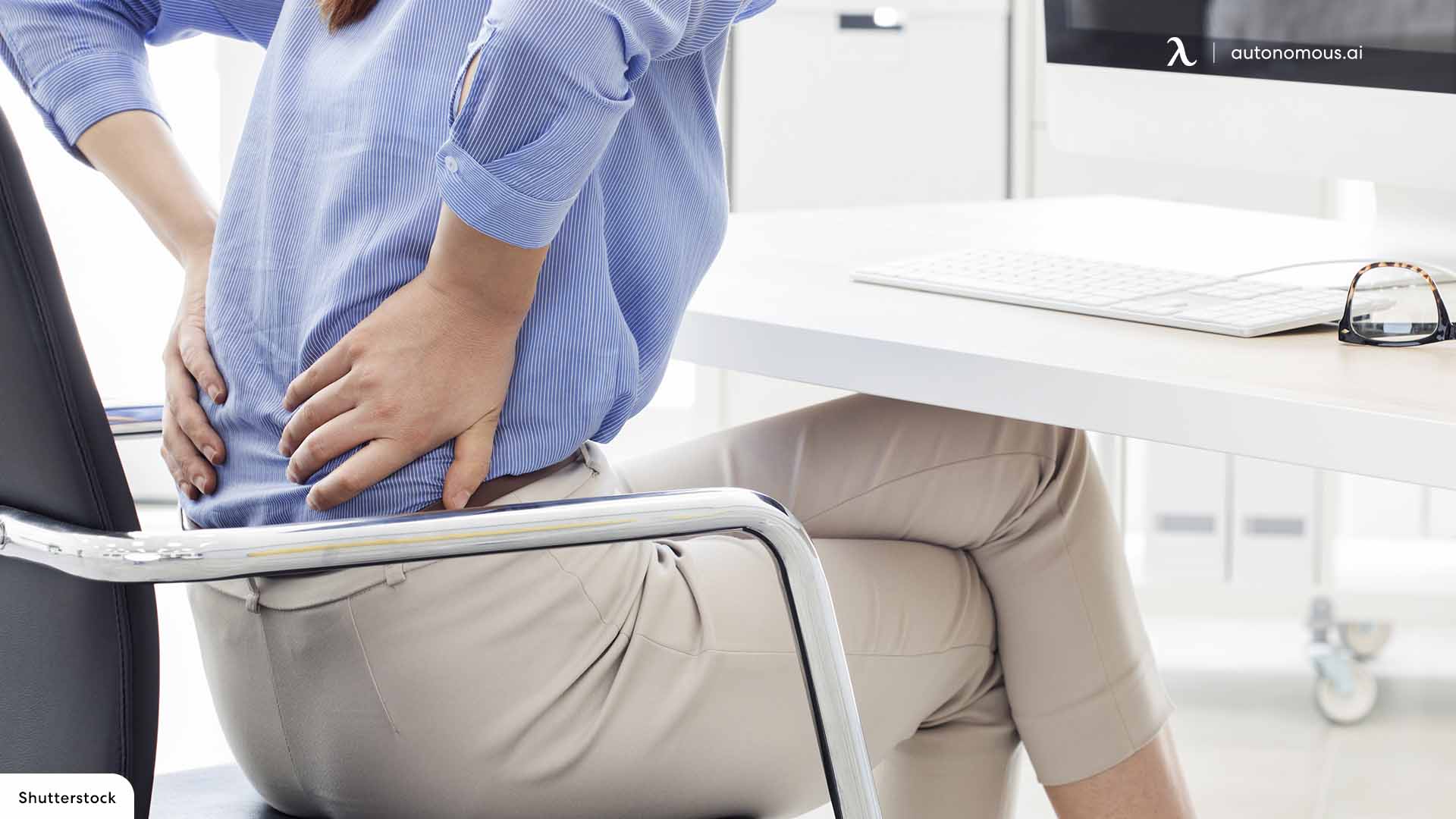 Taking a break from sitting can help relieve back pain. Standing reduces pressure in the shoulders, back, and upper back. Even standing for one hour per day can aid in realigning your body. The force that is on your spine each day is tremendous. That is why it's important to relieve your back of pressure. 
Choosing an ergonomic chair like the ErgoChair Recline can help to get a comfortable seating height. These chairs pair well with standing desks and are used by large tech firms worldwide. 
Increased Productivity
Standing desks are known to increase productivity at work. A study showed that two-thirds of participants felt more productive when standing. It helped them achieve more tasks and get through emails faster. 
Standing Increases Concentration
The brain works best when there is excellent circulation. When you stand up, blood pumps around the body more efficiently. That assists in increasing cognitive function and well-being. Most people tend to have a better posture when standing as it is easier to slump when using a keyboard. 
It also impacts your concentration and ability to focus. 
Standing Reduces Stress Levels
Taking a walk around when struggling with a complicated project is a great idea to blow off some steam. Standing can alleviate some of the inevitable stress encountered at work. Participants in a study said that being upright helped them to feel less stressed. 
It helps with blood circulation and also increases productivity and concentration. Moving around made employees feel less claustrophobic and overwhelmed. A standing desk gives you a more solid connection to the ground helping to make you feel more aligned. 
Standing Gives You More Energy
When sitting all day, it is easy to feel tired and sluggish. Even standing for 50 to 90 minutes per day can have great benefits. Anything more than 90 minutes further adds to boosting your energy levels. That gives you the ability to do what you love when not at work. 
Let's explore some of the best dual-motor standing desks on the market.
15 Best Dual Motor Standing Desk for Your Workstation
1. Autonomous SmartDesk Pro
The SmartDesk Pro is best suited for home office spaces. Its flawless design fits perfectly into any area and provides optimal workspace. Four programmable buttons help when managing height adjustment.  
This technology is meticulously designed to be long-lasting. It has dual motors which combine speed and silence. These motors can lift to 300 lbs making this the perfect desk for 3 monitors. All Autonomous products come from its factory with a minimum two-year warranty. An individual who wants comfort and quality chooses the Autonomous SmartDesk Pro. 
2.  Autonomous SmartDesk Core
This dual motor standing desk is essentially all you need to work on to help active sitting arrangements in your office. It is a base-level SmartDesk from Autonomous. The desk has automatic height adjustment, which is handled by dual motors. 
The SmartDesk Core promotes increased well-being and all-day productivity. It comes in at a great price and has an incredible five-year warranty. When you receive the desk, the quality reveals itself through a sturdy solid steel frame. 
It can reach the height of 48 inches and has a programmable switch with four buttons. The weight capacity is 265 lbs which the dual motors can lift with ease. Autonomous even have a deal where the dual motor sit-stand desk can be paid off monthly. It is a table for someone who wishes to own the epitome of excellent.
3. Stand Desk: Build Your Own Standing Desk
No matter your office aesthetics, you can make the perfect adjustable desk from Stand Desk. Reclaimed solid wood is one of the seven options available for the top. Additionally, there are two control panels, three frame colors, and seven size options. It is solidly built and can rise to full height without any wobbling or movement. The size of this dual motor standing desk accommodates people who are as tall as six foot five. It can be adjusted with the standard up and down button or the programmable unit.  
4. Bekant Standing Desk
The Bekant is from the well-known Ikea. It does an excellent job with this dual motor sit-stand desk that is fully customizable and minimalistic. Like many products from Ikea, it comes in a host of sizes, colors, and shapes. 
There are more extensive options available which provide plenty of room for two monitors. It has two compact dual motor desk engines, which powerfully lifts 250 lbs. This dual motor standing desk is easy to assemble and can be done by two people in a few minutes. 
5. TechOrbits Electric Standing Desk
With the TechOrbits dual motor home dual motor sit-stand desk, you can sit or stand to your heart's content. It has a strong steel frame that is galvanized for protection. There are three color combinations to choose from, including black, brown, and white. 
The silent motor can elevate the desk to a maximum height of 48 inches. It can lower the desk at a rate of 1.5 inches per second. 
A control panel manages the Collison safety mechanism and stores the ergonomic memory height. It's a simple desk with advanced features waiting to join along your ergonomic journey. 
6. Branch Furniture Standing Desk
The Branch dual motor standing desk helps you to increase activity and movement throughout the day. It is durable, sturdy, and strong. This worktop comes in a wood grain finish made from impact-resistant melamine. 
There are dual motors that quietly extend the legs up to 52 inches. That makes it suitable for most statues. By using the touchpad, you can find the perfect height adjustment every time. It has a carrying strength of 275 pounds and a fantastic height management system. Ideal for someone who likes a neat office space.
7. Kana Standing Desk
This dual motor adjustable desk keeps it simple and comes from a company called Kana. The bamboo is covered with a 2H anti-scratch coating and is six times stronger than traditional wood. You can choose between a curved or rectangular design with three size options.  
The height is silently adjusted using the advanced keyboard located on the side. If you want to take your fitness and health to the next level, consider adding optional extras. A wobble chair, vibration plates, or an under-the-desk bicycle all come to mind. 
8. FEZIBO Dual Motor Height Adjustable Standing Desk
This dual motor adjustable desk adds elegance to an office with its stylish design. It looks beautiful and has a splice board tabletop that comes in a variety of color combinations. Features include: 
A sturdy steel frame

Cable management tray

Lockable casters

Anti-collision technology

A pull-out keyboard tray 
If you adore dual-motors, there is one on each leg that adjusts the height reliably. The last three tabletop sizes are available, making it a functional desk for anyone looking to improve their health. 
9. iMovR Lander Desk
The Lander dual motor standing desk is the revolutionary electric standing desk of the future. It is distinctly one of the only desks that arrives almost entirely assembled. When you receive it, the desk takes no longer than five minutes to set up. There is a respectable adjustment range and intuitive electronic height control. 
Its top has more than enough surface width for any office equipment. You can even connect your smartphone to the desk via Bluetooth. 
10. VARIDESK 60 Electric
This table comes halfway pre-assembled and features a durable material tabletop. It is one of the more expensive options as you are mainly paying for the brand name. Nevertheless, it is still a good dual-motor adjustable desk. 
It adds excellent ergonomics to the office space, and it is hard to deny the quality under the hood. 
11. SHW Electric Adjustable Computer Desk
This dual motor standing desk is for people who are on a budget. The desk aesthetics are not any good, and the quality isn't the greatest. However, it is still an excellent desk that can add standing and sitting options to the office. 
The assembly process is simple, and the desk is surprisingly sturdy. There is a slight wobble at its maximum height, so be aware of that when loading the top. You are also going to notice the motor slows down with constant use. Even with some of its flaws, it still has a tremendously affordable standing desk. 
12. Jarvis Bamboo Standing Desk
Improve the planet and your life with the Jarvis Bamboo, an eco-friendly standing desk. The worktop is pesticide-free and is sustainably grown bamboo. It is coated in a water-based polyurethane that is UV-cured. That ensures a beautiful and long life for this fantastic desk. 
This desk can go as high as six feet or lowered enough for a small child. The award-winning frame allows it to carry up to 348 lbs, and it adjusts easily with its programmable controls. Multiple office desk accessories can be added to customize this desk, making it great for people who want options. 
13. Seville Classic Airlift Computer Standing Desk
The Seville standing desk incorporates a high-tech style into a standing desk. It has many brilliant features, such as a fast lift and dual motors for each leg. The table can rise as high as 47 inches and is controlled by the touch unit.
This worktop is made from tempered glass, which you can write on with neon dry erase pens. Other great features include two USB charging ports and a drawer for charging cables, phones, or pens. It's the obvious choice if you want something practical, stylish, and straightforward. 
14. Lander Lite Desk
This dual motor standing desk is made to order and can spice up life in the office. There are a ton of revolutionary features, such as color and size choices. You get a 100-day money-back guarantee and an unbelievable 10-year warranty. 
It takes no longer than eight minutes to assemble since it comes partially put together. The weight capacity of this dual motor desk engine is 225 lbs, and it can be raised as high as 55 inches. That means that taller office workers should have a great time with it. 
15. iMovR Lander L-Desk
Another one from iMovR is the L-shaped electric standing desk. It is excellent for someone working in a corner space. There are over 1000 different colors and sizes to choose from, as unbelievable as that sounds. A sturdy frame keeps the melamine wood top secure and reduces swaying.  
The frame has a lifetime warranty, and there is a five-year guaranteed on the desktop. Features such as mobile app-controlled height adjustment make it more than just a high-priced table. 
Conclusion
Whatever you think about it, dual motor standing desks help increase productivity while providing ergonomics to the office space. That makes it an excellent investment for people who spend plenty of time at the desk writing, programming, or even making music.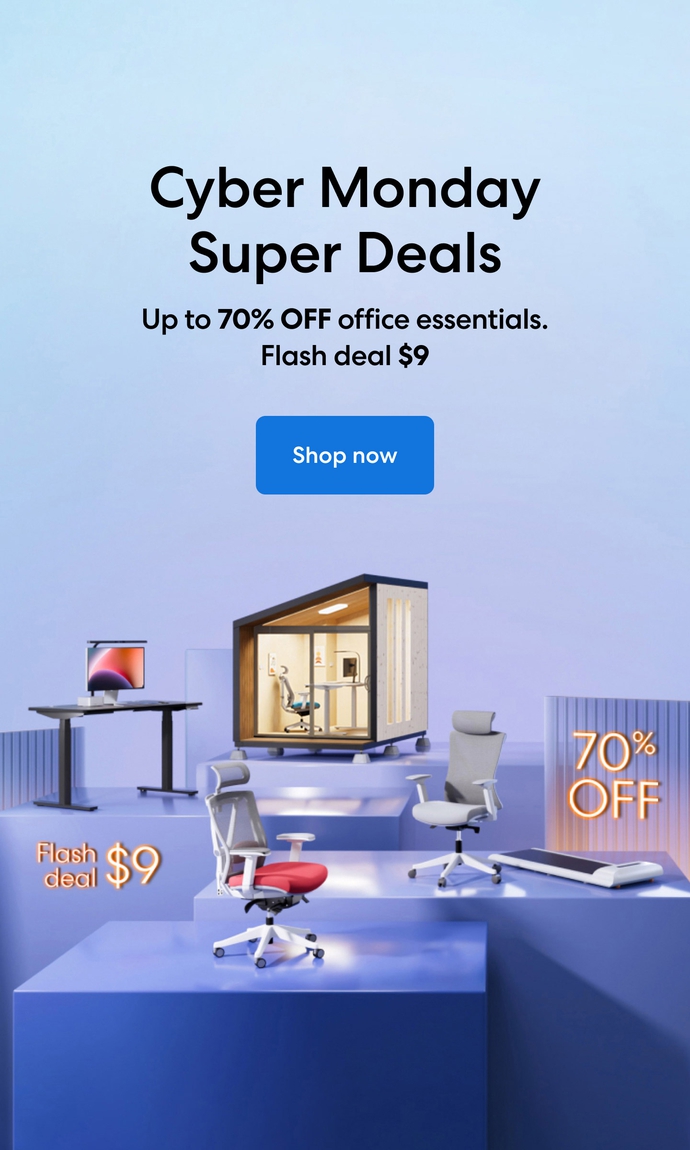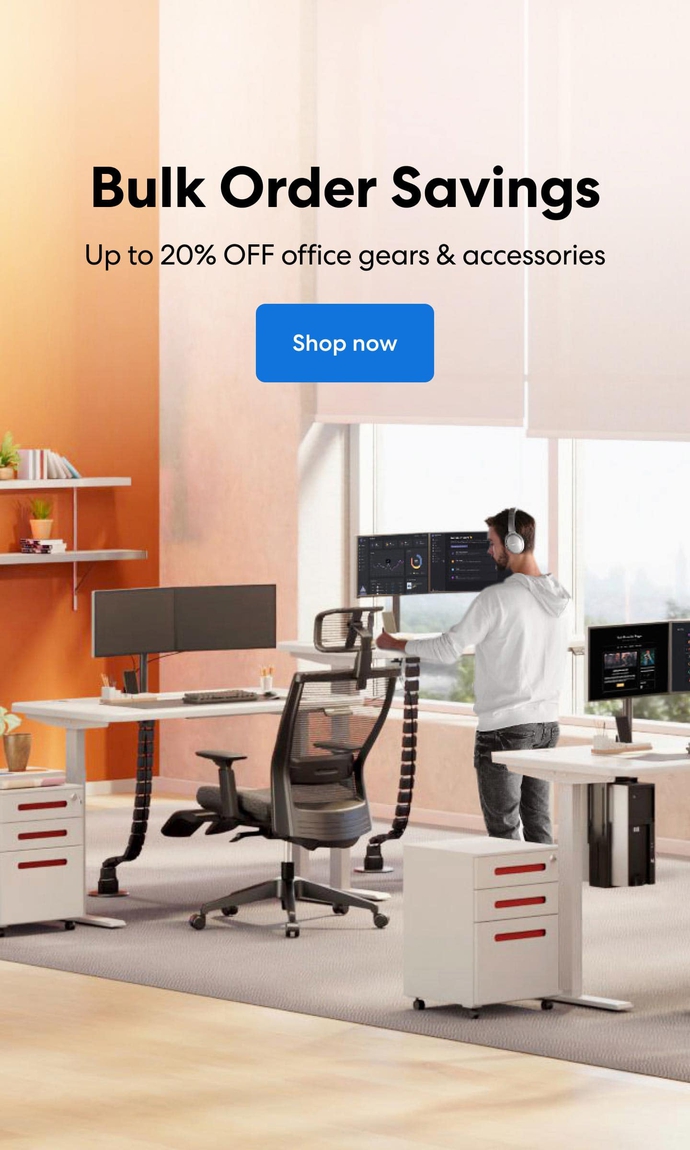 Subcribe newsletter and get $100 OFF.
Receive product updates, special offers, ergo tips, and inspiration form our team.