You would have heard about the modern ergonomic office chairs, but are you aware of the wonders a high-back gaming chair can do? The ergonomic high-back chair has become the latest fad in the market. Both gamers and office workers are attracted to buy these chairs as they are far more comfortable than any other chair.
It's increasingly easy to get lost in the virtual world of gaming. The idea of spending an undefined period of time, uninterrupted, and hopefully making high scores, is a dream many get to live. The gaming industry has many careers under its belt also, which include coding, developing, and of course, testing out the games themselves. All this gives rise to a lot of demand for high back gaming chairs.
We know that you must be interested in buying them too; nevertheless, the market is flooded with various brands and models, making it difficult to buy the best one. In order to help you deal with this challenge, we have shared our reviews on the best high back swivel gaming chairs below. So, those of you who are interested to learn more should read further to know the details.
25 Best High-Back Gaming Chairs for Every Gamer
While previously considered just a hobby, gaming has now become a field many people are inclined to go into and pursue as a proper career. A successful gaming champion makes a lot more money than you and I would imagine!
Put together all these people and the millions of others who are enveloped in the gaming world, and you have a lot of chairs you're needing. With each person being different in terms of posture, and the increasing issue of lower back pain becoming a nuisance, you need a vast variety of high back gaming chairs.
1. Autonomous ErgoChair Pro
The Autonomous ErgoChair Pro is one of the best high-back office chairs. This high back chair is equipped with every feature that an office worker desires, from an adjustable headrest and armrest. All these features ensure that you get full-length support and adjustability.
Lumbar support

Multiple adjustment features for a sully customized experience

Mesh back to keep you cool

Affordable and available in monthly installments

 
2. Autonomous ErgoChair Plus
The Autonomous ErgoChair Plus is yet another ergonomic chair that the Autonomous offers. Like its prequel, this chair is also a high back gaming chair. Although it has all adjustable features, this chair lacks an adjustable headrest, so it might not be suitable for extended work sessions.
More durable than other chairs

Five-year warranty

Supports natural mobility

Affordable and available in monthly installments 
3. Vertagear Gaming Chair
Vertagear Gaming Chair is a fully customizable gaming chair that offers all features that anyone would desire. Since the chair is high-back, you get a full-length backrest. The interesting thing is that Autonomous is selling this chair for under $500, so gamers who have a limited budget can think of going for this option.
Adjustable tilt extension

Removable lumbar support and neck pads

Ten-year warranty
4. Secret Lab Titan Evo 2022 Gaming Chair
Secret Lab Titan Evo 2022 Gaming Chair is currently one of the most durable ergonomic high-back chairs. The chair comes with magnetic cushions and covers to provide a highly comfortable work experience. Being a futuristic chair, this gaming chair has all features that are there in a high-back chair.
Comparatively pricier

All adjustment features available

Lacks a separate headrest 
5. Vertagear SL5000 Gaming Chair
The Vertagear SL5000 gaming chair features a combination of PVC + PU leather combined to give a unique feel. This high back gaming chair has an easy assembly and the coolest add-on features.
6. Legend-TR Gaming Chair by Karnox
Nothing beats the look and feel of fabric. Especially when it's in such gorgeous shades of grey. This fabric gaming chair has an ergonomic design and features a lifetime warranty on the steel frame.
7. Leather Gaming Chair by Karnox
This PU leather gaming chair features a tilt mechanism to adjust to the user's preferences. Leather is considered to be hot in the high back gaming chair category because it requires little to no maintenance, can be easily cleaned, and lasts longer. It's also perfect for spending hours in the chair especially in air conditioned rooms.
8. Karnox Suede Gaming Chair
This fabric Suede gaming chair features an outstanding suede plus PU leather finish complete with adjustable height and recline, tied up nicely with a ten-year warranty. The look of this particular chair is unlike any other. Suede adds a touch of class to the whole scenario. It's not only a worthy addition in your gaming station, but also makes a great present for a fellow gaming buddy.
9. DXRacer Master Gaming Chair
The DXRacer Master Gaming Chair is a high-end gaming chair that comes with a comparatively larger price tag. This chair is designed to offer all those features that ensure any user gets a luxurious gaming experience.
Microfiber leather

Built-in lumbar support

Customizable 
10. AKRacing Core Gaming Chair
The AKRacing Core EX Gaming Chair is among the affordable ergonomic high-back chairs. The chair has all the adjustment features that any other gaming chair would offer, so it is pretty comfortable overall and suitable for a gaming standing desk.
Bucket seat and back

Neck pad and lumbar pad available

Adjustable armrests 
11. E-WIN Champion Series Gaming Chair
E-WIN Knight Racing Chair is suitable for gamers who are looking for a reliable high back swivel gaming chair under $200. The chair features substantial adjustable features making the chair a better option for many gamers. Overall, this PU leather-covered gaming chair can be a great option for gamers.
High-back for a relaxing experience

Affordable

Available in more than six styles 
12. TOPSKY High Back Gaming Chair
TOPSKY High-Back Gaming Chair is one such high-back gaming chair that is designed while keeping users' comfort in mind. Although this chair lacks some adjustment features that other companies are offering at this range, it can be a preferable option for some gamers.
The armrest is not adjustable.

Available in three styles

Covered in PU Leather 
13. Furmax Gaming Chair
Furmax Gaming Chair is the best option for gamers who are looking for a chair under $100. This is one of those high-back computer chairs that are available at a price range this low. Nevertheless, it offers you substantial features that are there in any gaming chair, so it can be considered a nice option.
Flip-up armrests

Removable neck pad

Entirely foamed and covered in PU leather 
14. BestOffice Racing Chair
BestOffice Racing Chair is one of the best high-back gaming chairs. Like the Furmax series, this chair is also available pretty affordable and comfy. However, this chair has more adjustment features than any other in this range.
Multiple adjustment options, including adjustable armrests

Leg rest is available as well

Removable neck and lumbar support pad 
15. Secret Lab Omega 2020 Gaming Chair
The Secret Lab Omega 2020 Gaming Chair is one such high back swivel gaming chair that offers you the ideal comfort, like some high-quality chairs. The seat is padded with memory foam, so you will have a great work experience overall.
Diversified tilt mechanism

Adjustable armrests

The headrest is not adjustable 
16. AndaSeat Kaiser 2 Gaming Chair
AndaSeat Kaiser 2 Gaming Chair is the ideal choice for big and tall gamers. Having such a chair can help you plan the ideal gaming setup. Nevertheless, the chair is quite bulky, so people who like having light-weighted chairs should avoid it.
Features extra lumbar support

Features neck pillow

Features various other adjustment features 
17. Noblechairs Hero Gaming Chair
Noblechairs Hero Gaming Chair is one of the best high-back computer chairs that you can go for as a gamer. This chair is overall a better option for big and tall gamers due to its high-end features. Nevertheless, this chair might be a little firm for some of you.
Designed using uPVC Leather

Firm padding

High-back for a better support 
18. Corsair T3 Rush Gaming Chair
Corsair T3 Rush Gaming Chair is a high-back gaming chair with a unique style. This gaming chair comes with 4D armrests and several adjustable features. However, it is not ideal for large-framed people as the seating surface is comparatively narrower.
Designed with a breathable soft fabric

180-degree recline

Lumbar pillow made using memory foam 
19. Homall Gaming Chair
Homall Gaming Chair is a suitable option for gamers who are tall yet thin and do not have a larger frame. This is because the chair does not offer you a wide seat base like other options in this list. Nevertheless, you still get almost every other adjustable feature in this gaming furniture that you would have desired as a gamer.
300lbs maximum load capacity

High-back

Padded headrest and lumbar support
20. Razer Iskur
Razer has recently entered the gaming market and if you're a petit gamer, this high back gaming chair will be great for you. It checks the boxes for both comfort and build. No doubt in the future we can expect more (and even better) high back gaming chairs from this company.
21. GTRacing Pro Series GT002 Gaming Chair
The thick cushioning and reasonable pricing on this high back swivel gaming chair make it an attractive option for most gamers. Definitely worth bragging about too.
22. Ticova Ergonomic Office Chair
Gaming chairs and office chairs are not the same in their entirety. However, the Ticova ergonomic high back office chair comes with a fully adjustable neck support which helps in preventing musculoskeletal injury. While originally built for office use, this chair can easily double up to fit your gaming chair requirements.
23. Respawn 110 Gaming Chair
The Respawn 110 high back ergonomic gaming chair delivers comfort and ease with a recline and footrest. It also features an adjustable headrest and pillow. You can basically live in this. If you're a hardcore gamer, you probably will.
24. Cougar ARMOR
This is one of the best gaming chairs with high back design. Literally called the throne of gamers the Cougar ARMOR packs a punch with its in-built options to customize it, and the high quality materials it is made of.
25. Cougar Ranger High-back Gaming Sofa
One of the best gaming chairs with high back design is actually a sofa. The cougar ranger is basically a recliner with supreme recline features to make it the most comfortable choice for your gaming needs.
What's Your Style
Many people are torn between high back gaming chairs and mid back gaming chairs. Despite the fact that most gaming chairs are high back, there are a few people who want to go the other way. To each their own, we always say. However, if we're talking on the subject there are many additional benefits of an ergonomic high back chair as compared to mid-back.
Fully supports: A high back gaming chair supports your neck, head, and the entirety of your back. Mid back chairs leave your neck aerially reclined for long periods of time making it more prone to injury.
Comfort: The enveloped feel of comfort you get in a high back gaming chair is unachievable in a mid-back, with limited cushioning.
Posture: High-back chairs offer support to your shoulders and back in totality which automatically prevents back pain and corrects your posture.
Enter the Gaming World
Finding the right high back computer chair seems like an easy enough job but in fact it is one that should be taken very seriously. Gaming has evolved and so have the setups associated with it. Gone are the days when gamers would have to spend hours on ordinary and oftentimes uncomfortable computer chairs, while trying to be the best at their game.
Innovation is necessary in all fields and the field of high back gaming chairs has not been left behind. With all these options to choose from now, you can evaluate which one would be best-suited for you and the time you'll be giving to it.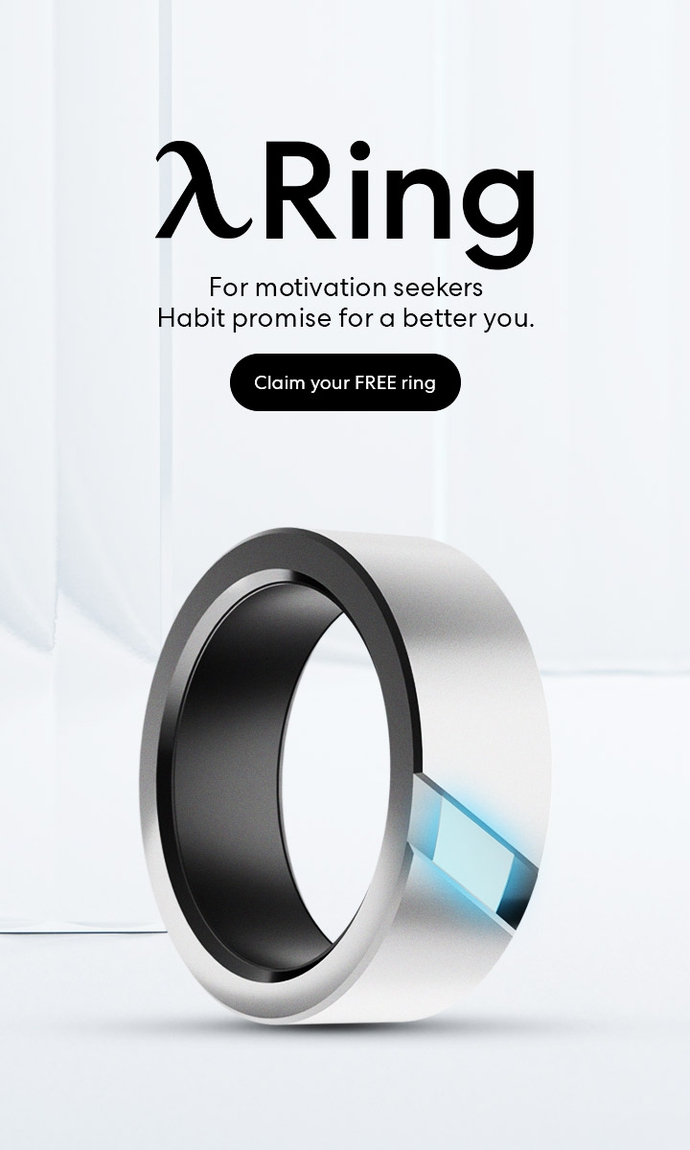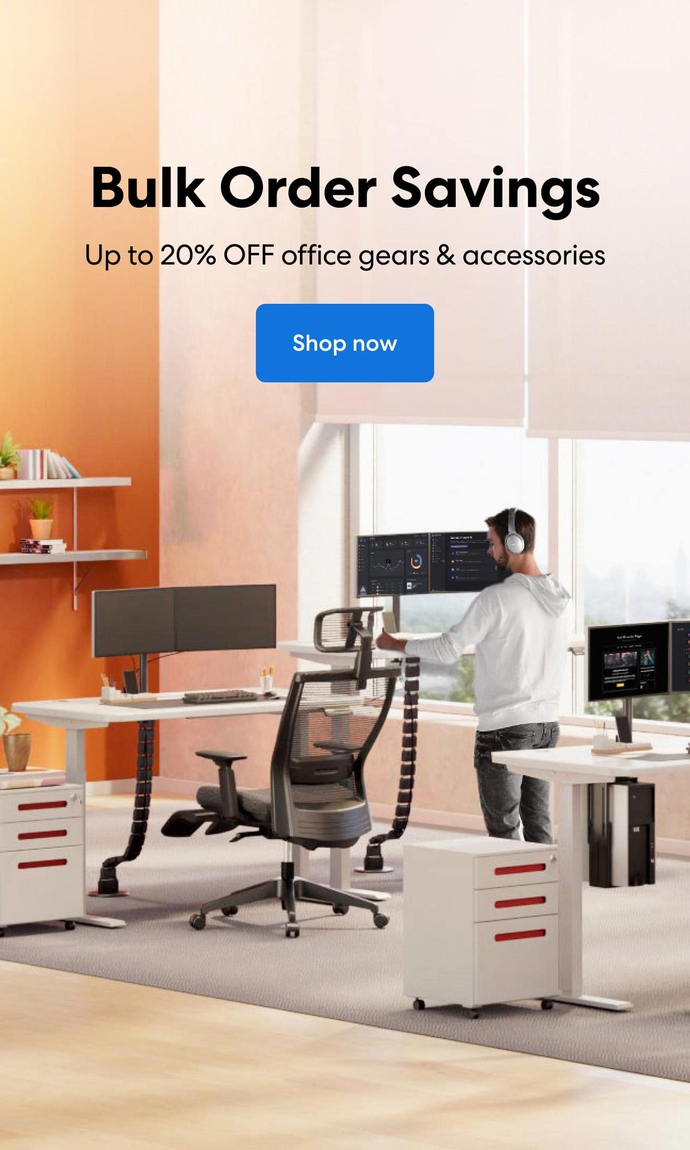 Subcribe newsletter and get $100 OFF.
Receive product updates, special offers, ergo tips, and inspiration form our team.