Smart Products
20+ Double Desks with Reviews & Ratings for Collaborative Workspaces

Autonomous
|
Jun 20, 2022
17,263 Views
Office workers need ergonomic items to improve their productivity and work performance. That's because it helps them to feel better while working. Additionally, using ergonomic products avoid back pain and other physical health issues. Some office products help people address specific situations. One of those items is double desks!
People buy home office desks for two when they need to cooperate with co-workers or when two people work in an office. Standing up from your workstation to ask something to your co-workers can be a nuisance for some people.  
A double workstation desk or 2-person desk is the perfect solution if you want to maximize the space in your home office. A good 2-person desk for home office should be sturdy, practical, and have plenty of storage to meet the storage needs of an active office. In addition, there should be enough horizontal space on the top of the top 2-person desks to accommodate several people.
Double desks allow you to work next to your co-worker. That makes everything easier for you and for the person who works with you. Yet, you need to choose the right type of office desk if you want to take advantage of the benefits these products offer. 
Dive into this page to know the 22 best home office desks for two! 
Top 22 Best Home Office Double Desks
Now that you know what to look for in a dual office desk, it's time to know the 22 best home office double desks. All the desks listed below offer you the essential features every home office desk for two should have. That being said, here are the 22 best home office desks for two: 
1. DlandHome Double Computer Storage Desk
If you are looking for a classy-looking desk for a wooden-made setup, then the DlandHome Double Computer Storage Desk may be the one for you. The best thing about this desk is its sturdiness and durability.  
With this desk, you don't have to worry about it deteriorating or getting broken after a time. The DlandHome is a big double desk for home office, so consider that if you have a small workstation. 
2. Dogan Desk
Here is another home office desk idea for two.The Dogan Desk is the best option for you if you care about taking care of the environment. This eco-friendly double desk is made with solid wood, and its steel base material makes it resistant and durable. You need to assemble this double workstation desk before using it. 
Regardless of that, assembling it allows you to customize the desk and make it perfect for your body characteristics.  
3. Latitude Run Double Workstation Computer Desk
Latitude Run has made several office desk designs. That includes 2-person office desks. This product expands your storage and therefore how many things you can use to work. The connection between the two desks makes it easy for you to talk to your work partner and work with them at all times. 
This two-person desk is easy to assemble, so you don't need to take a lot of time to adjust your desk before using it. 
4. SogesHome 2-Person Computer Desk
This ergonomic double desk is sophisticated and elegant, so you can consider it if you want your workstation to look classy. This double workstation desk's sides are connected by a big shelf, so you can talk to your co-worker while using that space to store books, files, and things of the sort.  
The SogesHome desk is not as big as others on this list. Go for this alternative if you want a sophisticated two-person desk you can use in small workspaces.  
5. Autonomous SmartDesk Corner
For a more sophisticated 2-person office desk, check out the SmartDesk Corner from Autonomous with all the modern ergonomic features. Despite its huge working surface, this L-shaped desk can gracefully fit into any corner of the room. The desk is available in three colors, black, white, and gray, and the desk frame also comes with two options. This allows you to play with the combinations within the desk.
SmartDesk Corner, other than being high-quality, offers twice the space, works with whisper-quiet motor action, and has a weight capacity of 400 pounds. This high weight capacity makes it a desirable product for work and gaming both.
This two-person desk offers height adjustability from 29 inches to 48 inches and has 4 programmable settings to achieve the desired height. It is made up of modular segments to give the best fit. Besides all these wonderful features, the desk has a cable tray to minimize cable clutter and promote perfect cable management. It also comes with a 5-year warranty.
Autonomous SmartDesk Commercial for Bulk Order
Autonomous SmartDesk Commercial promotes a healthier workplace. Take advantage of our current bulk deals to enhance your office environment. This exceptional standing desk offers a perfect combination of functionality and convenience. Enjoy its quiet operation, which makes it suitable for any office setting.
Setting up your workspace is a breeze with the effortless usability and simple assembly process of the SmartDesk Commercial. Rest assured with the built-in anti-collision technology that guarantees a safe and seamless transition between sitting and standing positions. Additionally, benefit from the added peace of mind of the impressive 10-year warranty.
6. EUREKA L60 L-shaped Standing Desk: Programmable Keypad, Right-handed
A two-person desk has many benefits over a single desk because the ability to brainstorm things together and have your own space while being close enough to work together greatly improves teamwork. This Eureka Ergonomic L-shaped gaming desk is one of the best options you will find in the market. The huge working surface makes it a sufficient desk for two people, but the R shape adds to the benefit of having a private workspace despite sharing a desk. The ergonomic desk is electrically controlled and powered by dual motors which operate quietly.
The whisper action motors make this desk suitable for busy workplaces and prevent any disturbance during work. Moreover, the desk is enough to hold three large-sized monitor screens or four regular-sized monitor screens.
7. EUREKA ERGONOMIC L60 Computer Desk: Left Side, Pink
Get your hands on this 2-person computer desk if you are both fans of pink aesthetics. Ideal for a girl's room or two friends studying or working side by side. The Eureka Ergonomic L60 computer desk is a cute purchase for anyone with taste. The double desk has a large surface with a big mousepad, allowing quick movements and high response rates. Besides that, it has a sleek design with smart legs, which look great and save extra space under the desk for cabinets or other storage options.
8. EUREKA ERGONOMIC EUREKA Ultra Long Standing Desk: Manual Height Settings
Manual standing desks are also common as they are cheaper when compared to electric desks. Some manual desks also offer a greater weight capacity because they are not connected to motors to manage the desk's height. This 2-person workstation desk is a hit among customers despite being manually controlled. It is a long-standing desk and hence offers a work area easily sufficient for two people. The desk is fully ergonomic with all the height adjustments, a wide surface area, a compact design, and a minimum square footprint.
The slim legs of this two-person desk provide sufficient space for your chair to slide in or keep other accessories safe under the desk. And just because this desk offers manual height adjustment doesn't mean it is tough to manage. The five-lever height adjustment system is as smooth as possible, and you can attain any desk height from 24 to 32 inches. With a weight capacity of 165 pounds, the desk offers a 5-year warranty to its users.
9. EUREKA ERGONOMIC 60" L Shape Glass Gaming Desk: Music Sync RGB
Glass surface desks have a contemporary and elegant quality that other desks cannot match. A glass surface desk is ideal for professional workspaces and set up like a modern executive office. For instance, some choices, like the L-shaped glass gaming desk from Eureka, are at the top of the list despite concerns about quality and strength. The desk's glass top is not the only star of the show; it also features an RGB system that is timed to music. The desk has a gaming feel thanks to the RGB lights that shine through the tempered surface.
Because of its reversible L-shape, the desk may be used against any corner or even changed into an extended workstation. The glass's surface is heat- and scratch-resistant and made to survive for a very long time. Solid carbon steel provides roomy legroom and enough room for one or more filing cabinets to slide under the desk. This two-person desk has extras, including a cup holder, power strip hook, headphone holder, and sticky cable ties, and it has a heavy weight capacity of 330 pounds. Despite being a gaming desk, it also serves as a 2-person desk home office that prefers to work with many desk accessories.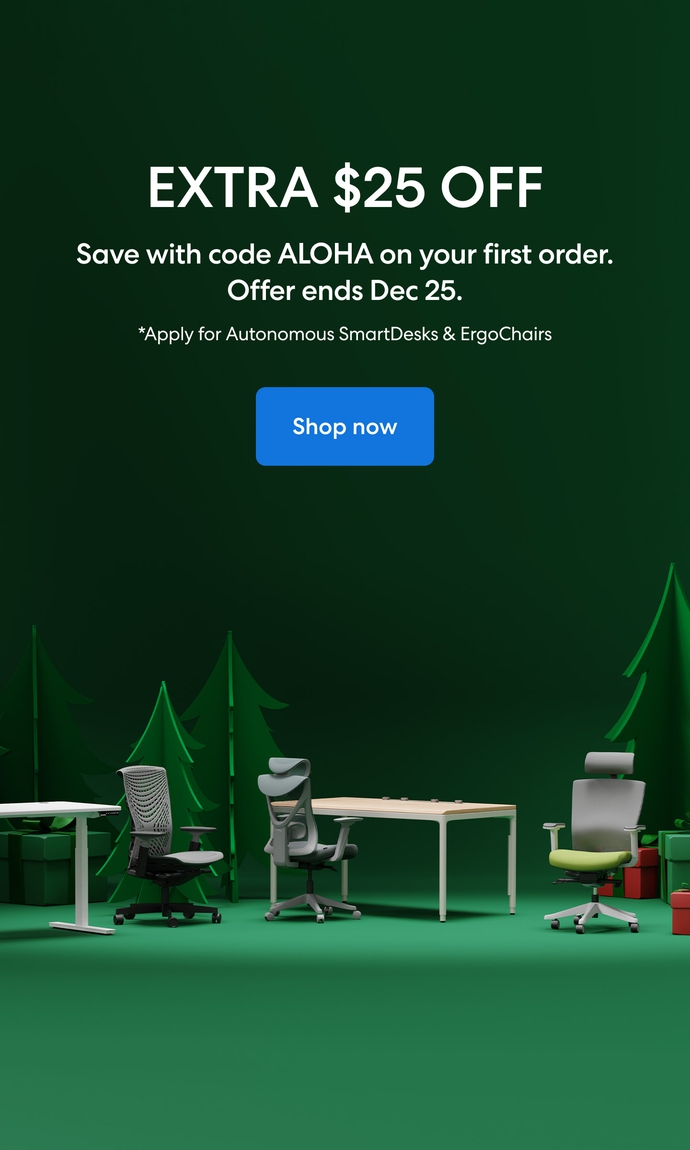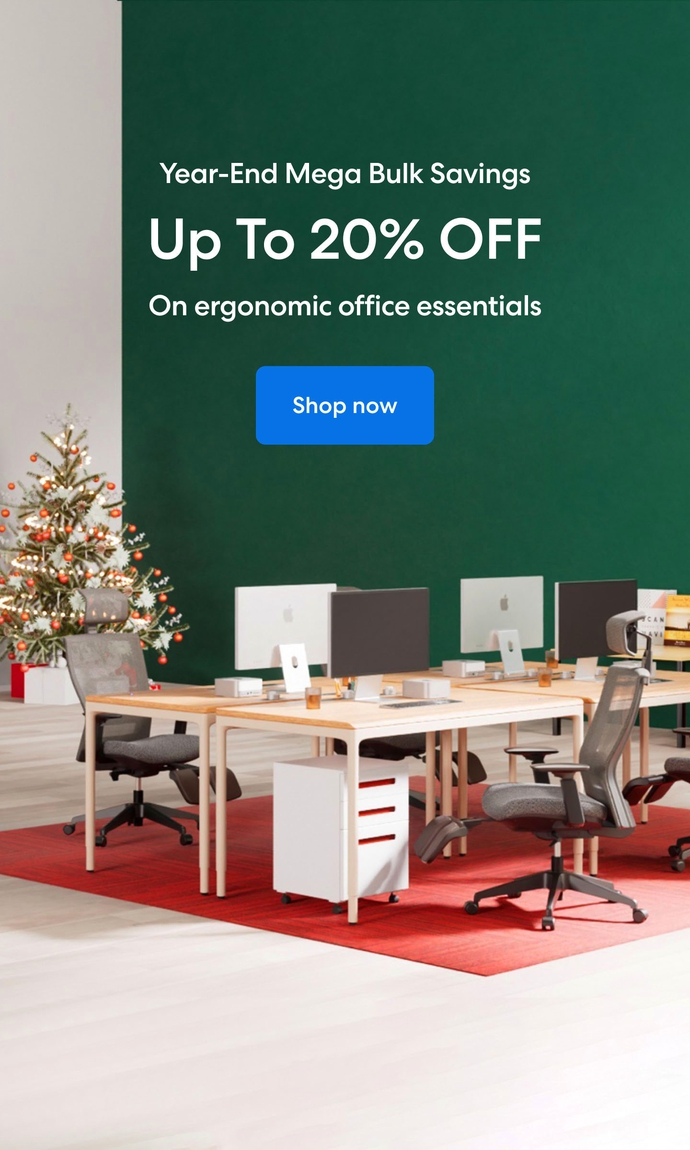 Subcribe newsletter and get $100 OFF.
Receive product updates, special offers, ergo tips, and inspiration form our team.