A home office ergonomic chair may be just what you need to revamp your workspace so that it works for you rather than working against you. According to a February Staples survey, about 86 percent of workers are not comfortable in their seats. As a result, their discomfort gets in the way of productivity and their overall mood. 
To be your best self during the workday, find a chair that works for you. It should keep you comfortable even on the most hectic of schedules. A home office ergonomic chair can greatly support your health, posture, and positivity. This guide lays out how and where to buy one. 
What to Look for When Choosing a Home Office Ergonomic Chair?
There is much to consider when looking for an ergonomic chair. There are multiple components, but that does not mean the buying process should be difficult. There are eight main features to look for while searching for the best ergonomic chair home office.
Comfort

Lumbar and back support

Reclining 

Adjustability

Material 

Price

Warranty

Design 
1. Comfort
The main goal of an ergonomic desk chair for the home office is to keep you as comfortable as possible. While sitting, you should not have to adjust your body to fit the chair. Instead, the chair should be adjustable to fit your body. 
To ensure maximum comfort, look to see how the home office ergonomic chair can be adjusted. Most have adjusters for the lumbar angle and the seat height. However, you may want a little bit more, like a headrest dial or armrest knobs. 
2. Lumbar and Back Support
A critical feature of computer chairs for home office is to support good posture. There is a good chance that your current chair is not creating good posture. Does your back feel the support? Do your neck and back line up in an upright position? 
If you do not feel support in your back while sitting in your current home office ergonomic chair, then you may need to consider getting a new one. The lumbar and back support helps you with posture, eliminating potential muscle aches at the end of the day. 
3. Reclining
There are periods in the workday when you just need to sit back and relax. There should be no shame in that, and you should be able to do it in your office without having to get up. Many ergonomic chairs have a reclining feature, but some do not. If this is a characteristic you desire, then be on the lookout during your hunt through the best ergonomic chair home office. 
4. Adjustability
As mentioned before, your ergonomic chair's overall adjustability has a direct influence on your overall comfort. Without plenty of adjusting capabilities, you may not receive the comfort you need. Check for adjustors found in the lumbar area, seat tilt, seat height adjusters, back tension dials, and headrest adjustments if applicable. 
5. Material
The material of your home office ergonomic chair also plays a crucial role in your comfort. Be sure to look through the material, especially if you are highly sensitive to certain ones. Leather and polyester tend to be the more popular elements, but it is never a bad idea to double-check and see that the material is suitable for you. 
6. Price
If comfort is not the most important element of an ergonomic chair, then the price would be its replacement. A lot of people bar themselves from buying a quality home office executive chair for the price. However, you deserve to work in a comfortable setting, and your chair should not prevent you from doing your best work. 
On average, ergonomic chairs cost between $100 and upwards of $2,000. There are plenty of companies, though, that sell really good chairs for an affordable price. It is rare that you find a home office ergonomic chair above $1,000 but be prepared to see some price tags with four digits. 
7. Warranty 
Most products have their ups and downs, so companies provide warranties to ensure their confidence in the products. That does not mean that all warranties are the same. Before making a purchase, look carefully at the offered warranty and compare it to your living style. Do you usually go through products quickly? Do you tend to have bad luck when it comes to faulty or broken components?
Average warranties for ergonomic chairs range between three and ten years. So, find what works for you and try out your new chair with ease of mind. 
8. Design
All computer chairs for home office are created differently, and this is especially true for ergonomic chairs. Some have headrests, others have armrests, some have both, and others have neither. It is important that you first identify which elements are necessary for your workday comfort. 
Many desk workers—especially those who use a computer all day—enjoy having a headrest to prevent neck cricks that become a nuisance when work should be out of mind. Armrests are also preferred by those who have shoulder issues and need just a bit more support. 
Fair warning—if you are looking for a chair for style, you may have to sacrifice some of your comfort. Many stylish ergonomic chairs skip out on really supportive elements like headrests and armrests. However, those with lots of support still have some elements of elegance and flair. 
The Best Ergonomic Chairs for Your Home Office
If you are not too keen on office furniture, it can be difficult to know which ergonomic chair is right. We have compiled our recommendations for the 15 best ergonomic chairs for your home office to help you out. 
1. ErgoChair 2
To start off the list is the ErgoChair 2. When you think about ergonomic office chairs, this one stands as the prime example. It has everything you need for a comfortable workspace seat—full-body support, breathable mesh back, 360-degree spin flexibility, more than five adjusting capabilities, and both a headrest and an armrest. Plus, there are six colors to choose from and a two-year warranty to chip away your concerns. 
2. MyoChair
A cheaper alternative to the Herman Miller—that does not miss out on quality—is the MyoChair from Autonomous. There is no headrest, but it comes with armrests and a footrest. Plus, this chair is perfect for reclining and can support a backward tilt for when you need to take a bigger load off. 
Made with polyester fabric, this five-wheeled ergonomic seat was awarded the 2013 Gold Standard for Chemical Emissions for Building Materials, Finishes, and Furnishings, making it environmentally friendly. It comes with a one-year warranty and two color options—black and gray.
3. Kinn Chair
Another Autonomous appearance on this list does not skip out on everything a home office ergonomic chair should have. The Kinn Chair is designed to correct and support good posture so that you do not walk away feeling those work-related muscle aches.  
Not only are there six color options, but you also get a five-year warranty with this chair. You also have adjusting capabilities in the armrests, tension, back tilt angle, and seat height. 
Unlike other computer chairs for a home office, the Kinn Chair is made of ABS plastic featuring polyester fabric on the seat.
4. AvoChair
If eco-friendly is your thing—especially with the rise of environmentalism today—then the AvoChair is for you. Since it is made from mostly recycled or recyclable materials, the overall design is inspired by nature. The sleek lines and minimalism of the entire design look great in any office space. 
There are four color options to choose from, and under $250, this eco-friendly office chair is great for those who want to help the planet but have to stay on budget. 
5. Herman Miller Aeron Chair
Though it comes without a headrest, this ergonomic chair is great for office workers who want plenty of adjusting capabilities in their chair. You can fix the seat angle, the posture, the armrests, the tension, and more. 
To keep things simple, this Herman Miller only comes in black. Even though this may limit your options, the black fabric can go in any office space and still look great. You can also feel confident with your use of this chair since it comes with a full warranty.
6. Branch Ergonomic Chair
Made from recyclable materials, the Branch Ergonomic Chair can make you feel comfortable even when you are feeling the busiest. It provides plenty of ergonomic adjustments like seat tilt and lumbar support. Plus, it was designed for comfort and style. 
There is no headrest, but it features armrests, easy assembly, and a seven-year warranty. 
7. Leaman Ergonomic Executive Chair
When you want to go for an office chair with style, a home office executive chair is the way to go. This Leaman Chair may not have all the elements that the other chairs on this list possess, but it certainly offers a comfortable seat with a modern flair. 
The Leaman Ergonomic Executive Chair has lumbar support, a 360-degree swivel, and a tilt lock for keeping all your adjustments in place. Additionally, there are multiple options for frame color and upholstery color. 
8. Herman Miller Celle Chair
You can probably tell that Herman Miller chairs are very high-quality and often favored by office workers. The only downside is its price. However, if you want to pay for luxury comfort, you have to pay for luxury.
With lots of support, adjustability, and control, the Herman Miller Celle Chair forms perfectly to your body while you sit and work. There is no headrest, but the chair makes up for this with comfortable seating and a full warranty. There is also a money-back guarantee. 
9. BizChair Mid-Back Mesh Multifunction Executive Swivel Ergonomic Office Chair
When going through the list, you may think that the simpler, the better. Maybe you find no reason in all the complicated adjustors and knobs to form the chair to your body. When looking for simplicity, this BizChair points you in the right direction. 
There are about four adjusting capabilities, all clearly labeled for you to distinguish each one. The mesh backing promotes a cool and comfortable temperature, especially if things get heated while working. Plus, there are armrests to support your shoulders. 
10. Albaugh Executive Chair
Another home office executive chair makes this list in the form of the Albaugh Executive Chair from Williston Forge. Though it mostly promotes a sophisticated style, you can find plenty of support in the curved leather backing and padded headrest. 
11. Hashtag Home Halverson Ergonomic Mesh Task Chair
For funkier colors in your ergonomic desk chair home office, the Halverson Ergonomic Mesh Task Chair comes in orange, light blue, lime green, and black. Plus, it is perfectly adjustable so that you can feel as comfortable as possible and fully supported. It is compatible with any flooring types—from hardwood to carpet. 
12. Inbox Zero Ergonomic Mesh Executive Chair
With a raised backing that tailors to the three areas of your back, this Inbox Zero chair is perfect for those that like the mesh side of ergonomics. This chair comes with a 360-degree spin, wheels, and lots of support.
13. Ebern Designs Balogh Ergonomic Mesh Task Chair
Even if you do not use it all the time in the office, this task chair from Ebern Designs can function for other things as well. Its sleek design is useful for any reason you may need seating. There is also extra padding in the seating area and the armrests. 
14. Langley Street Felson Task Chair
For a really unique look, the Felson Task Chair from Langley Street can mix things up while encouraging productivity. The armrests are higher up on the chair and promote more activity. Plus, the wheels make for easy movement around the office. 
15. ImpecGear Ergo HQ Mesh
This simple ergonomic chair offers curved and comfortable seating with a mesh backing for optimal airflow. The lumbar support and headrest promote good posture and solid workday productivity. 
Conclusion
The hunt for a high-quality home office ergonomic chair should not have to be difficult. The most important thing to look for in a chair is comfort. Without comfort, as research shows, your productivity can dwindle as the day progresses.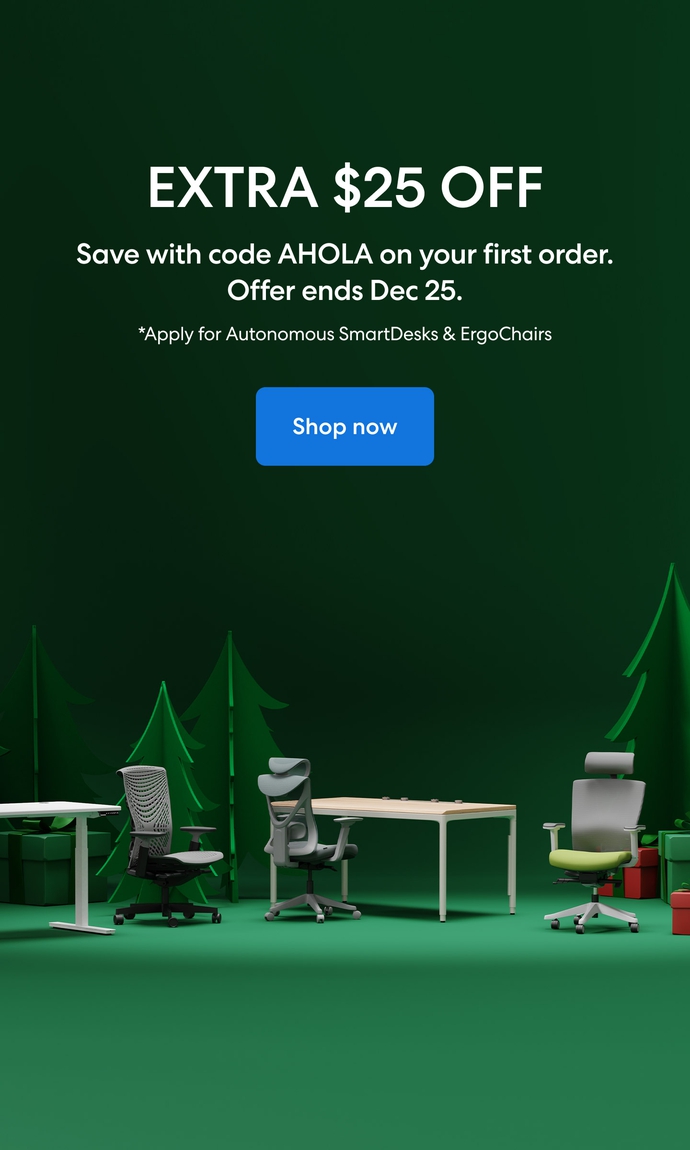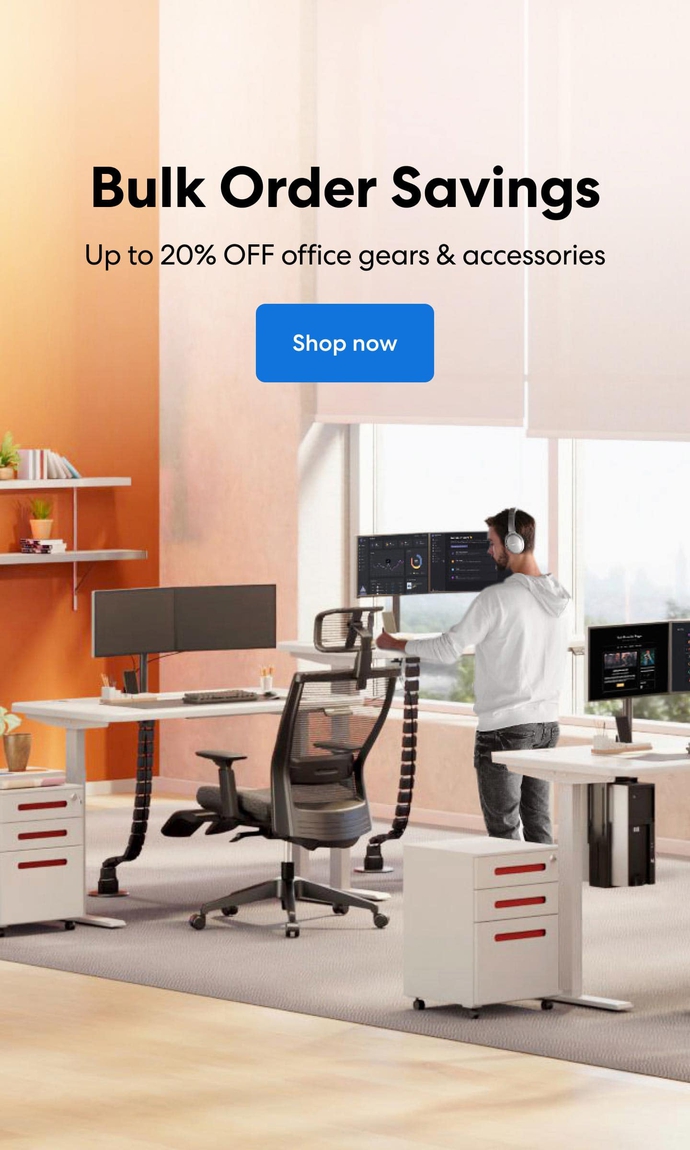 Subcribe newsletter and get $100 OFF.
Receive product updates, special offers, ergo tips, and inspiration form our team.