Finding a home office standing desk is a key task you should complete if you want to work comfortably from your home. However, you might have a hard time, especially if you don't know where to start. Read on and find out everything you need to know about it.
How a Good Home Office Standing Desk Can Help You
Finding the best standing desk for a home office is one of the best things you could do. If you work from home, you need to ensure your working conditions are always the best, so a high-quality desk is a must. 
A home office stand-up desk is important to guarantee your back's health. Without a good place to sit, you might suffer from constant pains and discomfort.  
Additionally, having a standing computer desk for your home can motivate you to do your job. Having a pleasant place to organize your work items and desk accessories can boost your mood and make you feel ready to start your day.
What You Should Consider When Buying a Standing Desk
Choosing a good sit-stand desk for a computer office is harder than you think. You have to evaluate different things before you make your choice. Keep the following aspects in mind when you start looking for a good place to sit while you're working.
1. Features
The first thing you should keep in mind to find a good adjustable standing desk is its specific features. Take a look at its dimensions, the materials it's made of, and every detail it offers. It can give you a clear idea of its quality.
 2. Design
The aesthetics of your desk are also very important, especially if you want to match it with the rest of your home office. There are different designs available, for example, you might get an L-shaped adjustable standing desk or a classic one. The one you choose is up to you, but you should always remember to think about how it might look in your workspace.
3. Price
You can't buy a good home standing desk if you can't afford it, which is why checking the models' prices is a very important part of your process. Compare prices and take a look at what different brands offer you. In some cases, you might have the opportunity to pay monthly payments.
4. Your Workspace Characteristics
To find the best home office desk, you need to keep in mind the specific features of your workspace. You need a sitting spot that fits and adds beauty to your surroundings, so take note of what you already must make the right purchase choice.
5. Your Needs
Each person needs different things when they're browsing for their home office furniture. If you like to have many books and documents when you're working, for example, you might need a desk with shelves or drawers. Thus, think about what you want before you buy your desk.
15 Best Home Office Standing Desks List
Although picking a home office standing desk is not easy, the process is smoother when you have good options to choose from. Take a look at the following home office stand-up desk models and decide which one is best for you.
1. Autonomous SmartDesk Core
With high programmable settings and an electric dual motor, the SmartDesk Core by Autonomous is one of the top options to buy if you're looking for a high-quality standing computer desk for your home. You can pay for it monthly, and it offers a five-year warranty in case you have any issues.
The SmartDesk Core offers simple controls and a great height range. Furthermore, it's sturdy and beautiful, so it can add an elegant touch to your surroundings.
2. Autonomous SmartDesk Corner
Looking for an incredible home office standing desk can be very straightforward – just take a look at the SmartDesk Corner by Autonomous. 
The desk is available in three different colors, so you can choose your favorite and combine it with the rest of your surroundings. 
Additionally, the SmartDesk Corner is a phenomenal home office stand-up desk. It has an adjustable height, four settings you can program, and modular segments. You can pay it every month and take advantage of a five-year warranty if you ever have any issues.
3. Mr. Ironstone's Adjustable Desk
If you've already checked out some home office stand-up desk options, you might have noticed that some are very expensive. However, you don't have to worry about that with Mr. Ironstone's model.
The adjustable desk by Mr. Ironstone is manually customizable, so you can change the height, so it fits your needs. It has two knobs on each side and sporting wheels, which makes it easy to move around your surroundings.
 4. Tangkula Standing Desk
Different people might benefit from buying the standing desk by Tangkula. It's a versatile option with ergonomic features you might enjoy, especially if you're looking for a top-quality model. 
Tangkula's model is very stable and extremely durable, so you can forget about buying a different desk once you acquire this one. It can accompany you for a long time. 
Moreover, the standing desk has an anti-scratching coating, making it perfect for you if you need to write while you're working. 
5. Bamboo Standing Desk by Fully Jarvis
Thousands of people want to do what they can to reduce their carbon footprint. They also deeply care about the environment, and they want to make sure they help in any way possible.
Fortunately, companies such as Fully Jarvis exist to help you with that. It's a great sit-stand desk for a home office, and the best part of it is that it's made of bamboo, which makes it environmentally-friendly.
The desk by Fully Jarvis can support up to 350 pounds and comes in eight different sizes, so you can pick the one that suits your needs best. Additionally, you can enjoy wide and narrow frames, and adjust the piece of furniture however you want.
6. Electric Standing Desk by Flexispot
Flexispot is one of the most popular brands for good home office stand-up desk models. If you check out their options, you might find good ones, such as the Electric Standing Desk. 
The Electric Standing desk is very spacious. Therefore, it's a perfect model if you need to have more than one laptop, monitor, or simply need much space for all your documents. It's a solid sitting spot made of an industrial-grade steel frame, so it's very durable.
7. Standing Desk by Devaise
Some home office standing desks have a very good quality, but they might be hard to adjust. Others simply don't offer customizable features. 
The standing desk by Devaise solves all those problems. With an easy-to-use crank on the front, you can quickly adjust it, and make it fit your needs. Moreover, it has buttons on the bottom, so you can feel stable even on the most uneven floors.
8. Techni Mobili Sit-to-stand Desk
If you're looking for a modern, stunningly beautiful model, the Sit-to-stand desk by Techni Mobili might be your best option. 
The home office stand-up desk is a cart that includes wheels for easy transportation. Therefore, you can quickly move it around your workspace - it's perfect if you love redecorating and changing the placement of your furniture. 
It's made of sturdy wood, has several adjustment knobs, and offers a powder-coated steel cover that prevents it from suffering from scratches.
9. Bamboo Standing Desk by Flexispot
You don't need to be rich to get an amazing sit-stand desk for your home office. You just have to find the right options, for example, the standing desk by Flexispot, which is made of bamboo. 
Taking care of the environment is important for many people, and it should be since it's everyone's responsibility. With a bamboo standing desk, you can enjoy the pleasure of having a sitting spot that aligns with those beliefs. 
The incredible home office standing desk is affordable and made of steel, with a bamboo cover that might blow you away because of its elegance. 
10.  Adjustable Electric Desk by Seville Classics
If you buy the fantastic sit-stand desk for an office by Seville Classics, you get a one-of-a-kind model. It has an unforgettable glass top and it's made of steel, making it a sturdy and durable option. 
You can adjust the home office standing desk to fit your needs, and it offers built-in USB chargers. Therefore, you can charge two high-powered devices at the same time. It's a dream come true for home office workers!
11.  ApexDesk Elite
The Elite model by ApexDesk is another incredible option you should check out if you need a lot of space to put your monitors or other work items.
It has a dual motor-lifting system, so it offers innovative technology to support all your needs. Finally, it's a very stable model, and it's also beautiful, which is why you should keep it in mind if you're interested in having aesthetically pleasing surroundings.
12.  Standing Desk by Kexdaaf
If you're worried about assembling and disassembling your desk, you should stop thinking about it. The phenomenal home office standing desk by Kexdaaf is extremely easy to put together. 
This home office stand-up desk is sturdy, durable, and it's made of high-quality materials. People who buy it can enjoy a smooth and quick transition from a sitting position to a standing one, so it's the model that always guarantees you're comfortable.  
Lastly, it's available in two different color options, so you can choose the one that fits your surroundings and makes your home office look more beautiful.
13.  Pillow Mobile Standing Desk by SDADI
With height-adjustable features, users can enjoy the incredible standing computer desk for your home that SDADI offers.  
If you buy it, you don't have to worry much about the assembly process. The model includes all the tools and the instruction manual, so it shouldn't take more than 15 to 20 minutes to put together. 
The home office stand-up desk is made of good materials, it's stable and durable. Furthermore, it has wheels so you can easily transport it.
14.  Standing Desk by Uplift
Your home office setup can't be complete without a good desk, for example, the model by Uplift. This is one of the best standing desks for home offices.
Customers love Uplift's standing desk because they can customize almost every aspect of it. You can choose among dozens of features and decide the characteristics you want your desk to have. 
The desk can support up to 335 pounds and has a height range of 25.1 inches to 51.1 inches. However, keep in mind that the price can vary depending on the features you choose, so you need to make sure you can afford it.
15.  Teknion Adjustable Table
Owners of large home offices could greatly benefit from the Adjustable Table by Teknion. It's a completely customizable model that uses innovative technology to fulfill all your requirements. 
If you buy it, you can enjoy the smoothness of its motion as you change the feature. It has two motors and a memory setting, so you can save your preferences and always come back to them if that's what you want.
Pros and Cons of Buying a Standing Desk for Your Home Office
Having a home office standing desk might sound like the solution for all your problems. Although it's very beneficial, it also has some disadvantages. Check out the following pros and cons:
Pros and Cons of Buying a Standing Desk
A good sit-stand desk for a home office helps you maintain your back's health.
It may boost your mood.
A high-quality computer desk for a home can increase your productivity and motivation.
It gives you enough space to organize all your work items.
What you want might be too expensive for you sometimes.
Some models might be hard to assemble.
Keynote Takeaways
A high-quality sit-stand desk for a home office is one of the most useful things you could buy if you're hybrid working from home.
Remote workers need a specific space to make sure they complete all their daily tasks. Therefore, having a good desk can directly impact your work performance.
Now that you know several models, you have more information to make your own choice. Go and pick your favorite desk!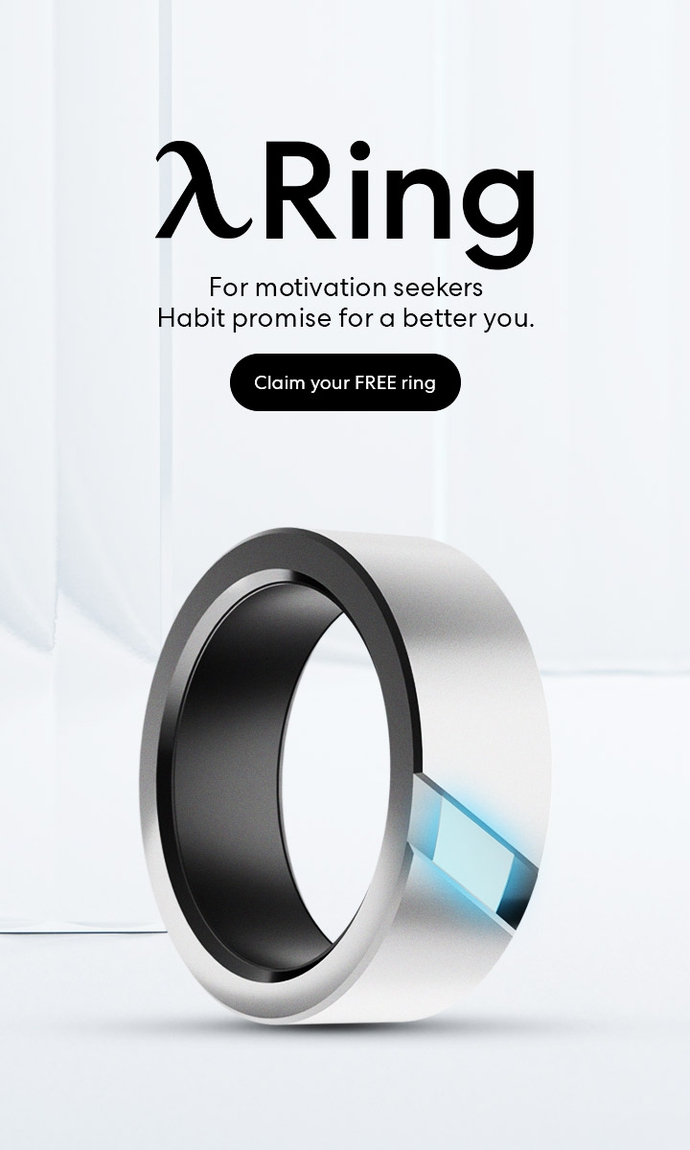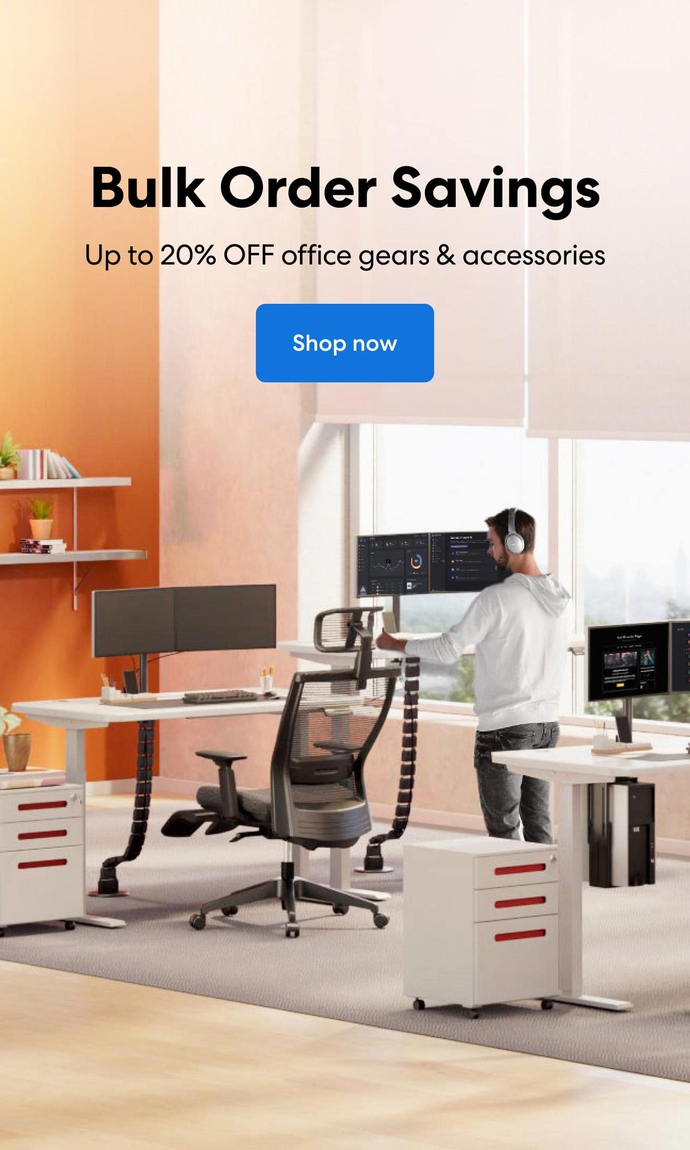 Subcribe newsletter and get $100 OFF.
Receive product updates, special offers, ergo tips, and inspiration form our team.