Smart Products
20+ Best Standing Desks with Storage (Review & Rating)

Autonomous
|
Jul 14, 2022
2,733 Views
Sitting is a good resting state but doing it for a long time negatively affects the body. People who spend six to eight hours seated daily have a higher risk of developing health issues. 
A person burns very few calories when they are physically inactive. It is no wonder that research has revealed its connection to weight gain. 
These are vital problems for office workers who work seated for long hours every day. Standing desks have become quite popular as alternative workstations to help end some of these issues.
This article assesses adjustable height desks and how they benefit workers. It also explores why it is better to have a standing desk with storage and reviews the best 15 products of this type available on the market. 
What Is a Standing Desk?
A stand-up desk allows the user to work well without sitting. Their heights enable you to get work done even in a fully upright position. 
Just as sitting all day has harmful effects, so does standing all day. Modern desks switch between sitting and standing levels to help eliminate this problem. This feature is why standing desks are also called sit-stand or height-adjustable desks. They have many health benefits and help increase productivity on the job. 
Benefits of Standing Desks
The following points list the reasons why you should use a standing desk. 
Lower Your Risk of Gaining Weight
You gain weight from excess calories stored as fat in the body. Burning more of these than you consume helps you lose weight. 
Standing helps the body burn an extra 170 calories compared to sitting over the same period. This is how standing desks help prevent weight gain. 
Reduce Your Risk of Heart Disease
Research has shown that sitting for long hours increases the risk of heart problems by 147%.  
It is so alarming that you need more than an hour of vigorous exercising to reverse the harmful effects of sitting at work for a day. Adjustable height desks help to lower this risk significantly. 
It Is Suitable for Your Posture
Neck and back pain is usual among people who sit for long periods during the day. Several studies have shown that standing reduced most of these complaints considerably. 
Sit-stand desks help keep your spine in the correct position while you work. 
It Improves Productivity
A healthy mind lives in a healthy body.  
As you improve your physical condition and eliminate pains, you reduce stress levels and improve your mind. This process also affects your productivity. 
Why Most Standing Desks Don't Include Drawers
Many sit-stand desks come without drawers because of the weight they add to the piece. When you put things in the compartments, it also adds pounds that the product must bear. 
Extra weight from the objects inside and on the desktop combine to cause strain on the legs of your standing desk. It also puts pressure on the lifting columns.  
With all this stress, your adjustable desk with storage will get damaged with time. This is why most desk makers don't include drawers in their designs. 
Storage Options for Standing Desks
The reasons manufacturers give for not adding storage to standing desks are valid. However, most people still want that capacity for their workstations. 
Below are some of the available storage options for these users:
Filing Cabinet
A filing cabinet is usually a shelf for storing documents and folders. This piece of office furniture complements an adjustable standing desk well.
Add Drawers
Drawers provide another storage option for standing desks. They are also called cabinets because of their functionality.  
A 3-drawer filing cabinet or pedestal is a portable version you can use as home office storage. 
Desk with Drawers
You can still get a stand-up desk with storage instead of a regular one. These come with modern desk drawers for keeping documents or office supplies. 
The storage capacities differ according to the designers.  
23 of the Best Standing Desks with Storage (Drawers)
1. Autonomous SmartDesk Connect Pro
This standing desk with drawers helps you think on your feet. Its ergonomic features encourage correct posture alongside other health benefits it provides. 
The Autonomous SmartDesk Connect Pro uses a quiet electric motor to change the desk height from 23.6 to 49.2 inches. You can also store height settings for different levels. Plus, it has a steel frame that can support 310 lbs. in weight with no issues.
2. FENGE Standing Desk with Drawers
The FENGE Standing Deskwith drawer  is a white desk with drawers designed to help your physical and emotional well-being while working. 
It has a canvas drawer that stores files, notes, and other office supplies. There is also a hook to hang your bags and headphones near you.
You can adjust the level of the desk from a height of 29.5 to 48 inches using two buttons at the side.
3. Apex CompactDesk
Using this adjustable standing desk with storage is a great experience. The tempered glass work surface is elegant and complements any room or home office. Its height adjustment system uses a quiet motor to lift the desk from 30 to 47.7 inches. You can easily control the height and store settings with a touch LCD screen. The Apex Compact Desk with drawers & touchscreen has a USB port at its side to enable you to charge your phones and other electronic gadgets. 
4. Wistohpt CompactDesk
The Wistopht Standing Desk with wireless charger is a modern adjustable desk with storage. It uses an intelligent glass surface to display and control its height settings. Overall, the desktop is broad enough and supports a max load of 176 lbs. 
You get a power outlet for connecting laptops and other peripherals. It is also compatible with devices that use wireless charging. Plus, it's energy-efficient, assuring users that their electric bills won't see an absurd increase.
5. EUREKA ERGONOMIC L60 L-shaped Standing Desk: Keyboard tray
6. Uncaged Ergonomics Rise Up Glass Standing Desk
7. EUREKA ERGONOMIC Standing Desk: Double Drawers and Hutch
8. Techni Mobili Compact Computer Cart With Storage
9. EUREKA ERGONOMIC Eureka Home Office Computer Desk: Storage Shelves
10. FENGE Ultrawide CompactDesk: Drawer and Bag Hook
11. Standing Desk with USB and Type-C Charging Port
12. Northread Glass Top Standing Desk: Drawer and USB Charger
13. Autonomous SmartDesk Core
The Autonomous SmartDesk Core gets an honorable mention even though it has no drawers. 
This product is an excellent adjustable height desktop that can lift weights to a maximum of 270 lbs. It achieves this using its electric dual-motor.  
Users can program four keypad settings to specific heights to help you navigate to a past level you found comfortable.
14. Bush Furniture Somerset 72W
Transform your workstation from a sitting to a standing height within seconds. An electric motor changes this from 35 to 41 inches quietly.  
The Bush Furniture Somerset 72W has a file drawer for storing items that clutter your desktop. You work with more efficiency when your desk surface is in order.
15. FLEXISPOT EW8
This electric stand-up desk with storage is excellent for home offices. It has a switch that you use to adjust the desktop height from 26.3 to 47.6 inches. 
FLEXISPOT EW8 has USB ports that charge up to three devices. Two are Type-A, and the last one is Type-C. 
A child lock button helps prevent people from accidentally adjusting the desk height. The product also has a pull-out drawer that increases its storage capacity. 
16. Rolanstar Standing Desk
Find a comfortable working position at any height with the Rolanstar standing desk. It has a shelf to support a monitor, with two drawers underneath. This design creates more working space on the desktop. 
The electric lift controller can convert it from a sitting height of 30.5 inches to 47.2 inches when the user is standing.  
Its USB ports enable you to charge your phone and other electronic devices. There is also a cable tray for efficient wire management. You get a hook at the side to hang your bags and headphones, as well. 
17. Carson Electric Sit-Stand Desktop
The Carson electric sit-stand desk is a good fit for offices. Its solid wood surface has a finishing that gives it a stylish look. This also supports considerably heavy loads. 
You can automatically adjust the height from 30 to 45 inches if you want to use it standing. A drop-front drawer provides additional storage for your keyboard and office supplies. 
There are three USB ports to charge devices and notches for efficient wire management. 
18.  FLEXISPOT UD1
This adjustable height desk is a nice blend between classic desk designs and modern functionality. It has a natural wood finishing that makes it fit into any setting. 
Users get a spacious drawer to store files or documents they may often need. The space is also suitable for keeping office supplies off the desk surface. 
You can charge your devices using the Type-A and Type-C USB ports integrated into its design. 
19.  TribeSigns Moden Lift Top Computer Desk
TribeSigns combines vintage wood grain and a metal frame to create this standing desk. Its design blends modern and retro styles that appeal to all generations. 
The furniture has two shelves under the desktop to store files. There is also a built-in drawer that expands its storage capacity.  
This stand-up desk with storage is strong enough to support about 450 lbs. It uses anti-slip pads to keep it steady. 
20.  AITERMINAL Standing Desk
AITERMINAL's sit-stand desk changes height from sitting to standing levels by simply pushing a button. It has a long drawer that you can use for storing files and other office items.  
The two USB ports and power sockets allow users to connect and charge electronic devices. 
21.  Stand Steady Tranzendesk 55
This standing desk can extend to a maximum height of 46 inches. You can use it standing up, regardless of how tall you are. It has two drawers that expand its storage capacity.  
Stand Steady has designed the desktop to extend outward or inward so that users can customize their working space.  
The product has leveled feet to prevent wobbling, making it very sturdy. 
22.  Evolve Primio Series
This standing desk with storage can adjust its height with the push of a button. There is a child lock to prevent an accidental change in the settings. 
Users of the Evolve Primio Series can store documents and folders in the two drawers beneath the desktop. The surface is also resistant to heat and scratches. 
23.  OneSpace Martin Standing Desk
You can easily convert the OneSpace Martin desk from a height of 31.8 to 38 inches in a matter of seconds. It uses a hydraulic support system to simplify the process for users. 
This standing desk has a center drawer that users can use for storing files and other stationery items.  
What You Should Look for When Buying a Standing Desk with Drawers
There are several factors to consider when purchasing an adjustable height desk with drawers. Here are a few of the most important ones. 
How Adjustable Is It?
The purpose of getting a sit-stand desk is to enable one to alternate between sitting and standing. 
You should always check the height levels for each mode of the desk. The standing level for some products may not be high enough for users. 
Users should also determine if the desk adjusts automatically or requires manual input. Some can store height configurations to enable you to revert to a comfortable level. 
Cost
How much you are willing to spend is crucial when buying a standing desk with drawers.  
You may have to spend a little more to get certain features or focus on affordability and compromise on the attributes of the furniture. 
Storage Capacity
It's best to think about storage capacity for your adjustable height desk with drawers. 
How many items can you store in the drawers? How many drawers are there? Are they securely attached? These questions help you find the appropriate desk that will last a long time. 
Stability
Users should be concerned about the stability of the desk they use. You don't want everything coming down unexpectedly. This situation may not only damage your desktop but also ruin whatever it will be supporting. It is easy to destroy your computer screen in this manner. A sturdy standing desk with drawers will prevent this.

Conclusion
Standing more at work is a crucial lifestyle you should adopt. Therefore, you need a desk that encourages this on the job.  
A standing desk with storage is perfect for improving productivity and minimizing health risks. It is time to take a stand to avoid overworking yourself!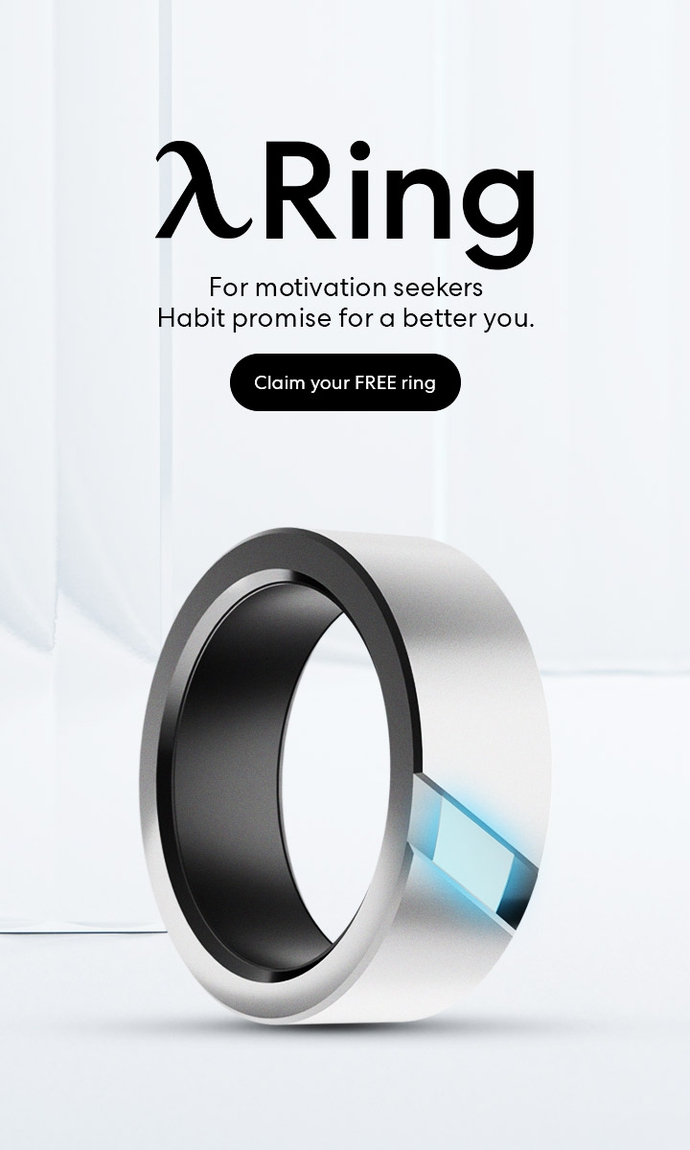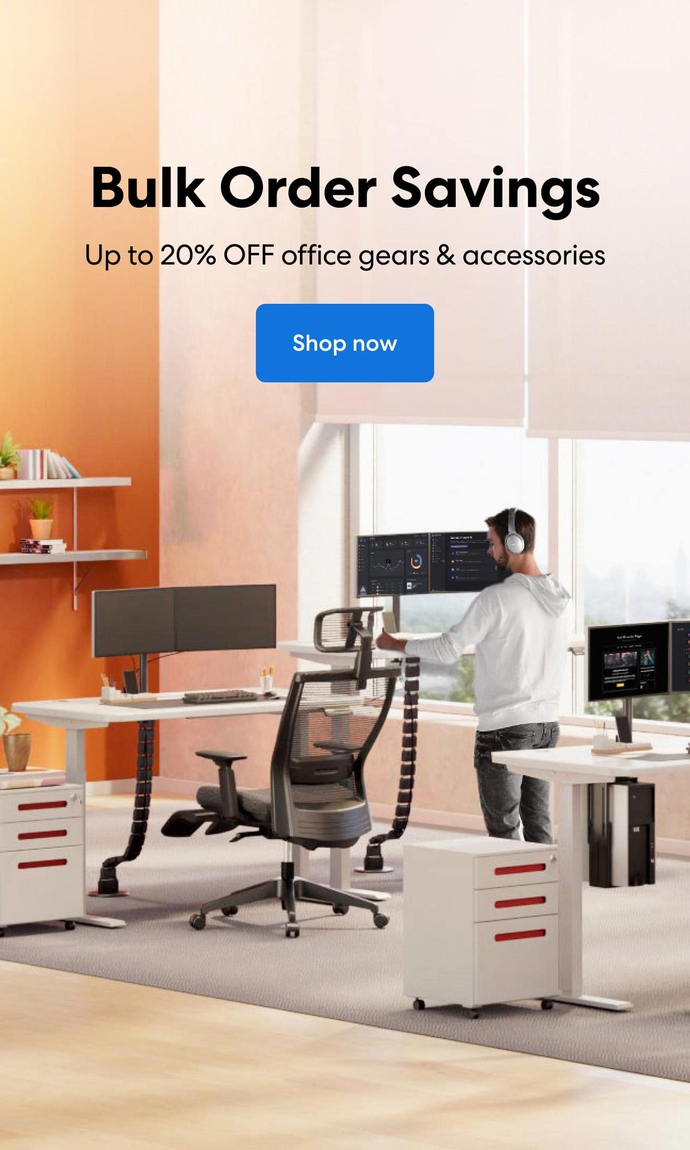 Subcribe newsletter and get $100 OFF.
Receive product updates, special offers, ergo tips, and inspiration form our team.