A black desk converter could be the perfect addition to your office space for both aesthetic and functional reasons. Everyone knows that colors, such as black and white are neutral and fit into just about every visual style. 
Additionally, if you are going for more of a minimalist desk setup, then black is one of those colors that makes the look that much easier to pull off. Before jumping into some of the options that you can use to bring a black desk setup together, why not go over what a desk converter is and why you may need one? 
What Is a Desk Converter?
At this point, you've likely heard about standing desks and their benefits, especially when sitting is now seen as dangerous when done consistently. So, what do you do? Do you just stand the whole day instead? Naturally, that would get a bit uncomfortable. 
Additionally, it is probably just as unhealthy as sitting the whole day to do so. The human body was not made to consistently stand or sit. Instead, it was intended for movement. Therefore, your best bet is to mix seated periods with standing ones in a process known as sit-stand sessions. Therefore, adjustable standing desk manufacturers exist. 
You still get yourself an office chair and sit, but at intervals, you stand. Once you're alternating between the two positions throughout the day, then you have nothing to worry about. So, why would you get a standing desk vs a converter?
Well, the adjustable standing desk has the full functionality and real estate built into it, but you may not necessarily be able to afford the whole desk now. Even if you are, you may already have a traditional office table and not be too keen to throw it away. 
Regardless of the situation, the standing desk converter makes for a nice midpoint. Yes, it's not the same as having an adjustable standing desk. But it works great for turning your existing desk into one. 
The best standing desk converter is one that can provide a balanced height for standing purposes while being able to bring your workload low enough for you to remain competitively seated. 
List of Black Desk Converters This Year
1. Mount-It! Electric Monitor Riser
Mount-It! makes a return with this entry that provides you with the definitive experience to help you both free up your workspace and operate ergonomically. 
Up to 44 pounds of weight is accommodated here, meaning any standard workload should be more than adequately supported. You are getting a 45-degree screen tilt in either direction complemented by a 360-degree screen rotation. With a height adjustment range that spans anywhere from 1.75 to 20.75 inches, sit-stand sessions should be a breeze. 
Finally, the stable design of this Mount-It! standing desk converter comes with a slot for your tablet or smartphone, as well as built-in cable management.
2. Mount-It! M1 Standing Desk Converter
Mount-It! is a very capable provider where a black desk converter is concerned. This one features a full-width keyboard and a converter adjustment mechanism with infinite adjustment points. 
You're getting a single arm and elegant minimalist design here, which means you can create that sleek office look everyone loves so much. A gas strut is present here, and it makes for a very smooth adjustment operation. 
It's very hard to beat this one in terms of value for money when you consider the affordable pricing scheme.
3. Vivo Riser
The Vivo black desk converter is one of the top budget options on the market. Ergonomic features are built into the design with a full-width keyboard tray featuring a slight arc shape. 
If you are going for a minimalist desk setup, this black monitor riser desk has you covered, particularly because it hides its mechanics quite well. While some risers move towards you when they are ascending, this one does not, and it even adjusts infinitely within its height range. 
There is some vertical give, but you are going to find great stability when moving forward or backward. If you want to get an alternative to the manually adjusted type, you can purchase the electric version too. 
4. AmazonBasics Adjustable Standing Desk Attachment
There was a time when AmazonBasics probably wouldn't be the brand you'd select, especially where office furniture is concerned. However, the line of products has certainly proven itself in both functionality and price. 
It's another budget option like the Vivo black desk converter, and it does what it sets out to do quite well. It lacks the sophistication that you're going to see as you move closer to the top of the list, but it's not the bells and whistles that are important here. 
It's fully assembled out of the box and offers generous adjustment. You may want to choose something else if you have a lot of equipment, as it's not suited for that much, even considering its inclusion of a keyboard tray. 
5. Stand Steady X-elite Pro Standing Desk Converter
One of the first things that's going to hit you about the Stand Steady X-Elite Pro is it's incredibly attractive design. Like the AmazonBasics black monitor riser desk above, it arrives fully assembled and ready to use. 
A pneumatic pump is used for adjustment, which is kind of expected at this price point. The cherry frame uses a minimalist design, meaning you can keep that sleek and streamlined aesthetic if that's what you want in your modern office space. 
While the prices are reasonable, you should know that the design is best suited to laptop users since there is a single surface area and no peripheral tray. 
6. TechOrbits Standing Desk Converter
Though this black monitor riser desk isn't the cheapest option on the list, it still falls right in there with other budget alternatives. There's a built-in groove for phone or tablet placement, making for high convenience. 
You can tell that the manufacturers put a lot of effort into creating a sturdy design to accommodate smooth adjustment and daily use.  
The real estate is quite respectable, which is expected of a 32-inch model, especially when there is a wide peripheral tray for you to take advantage of.
7. SHW Height Adjustable Standing Desk Converter
This black height adjustable converter has a four-inch advantage over the previous entry, coming in at 36 inches. So, for those who want a double screen accommodating converter, complete with a wide peripheral tray, this may be the model for you. 
It is quite sturdily constructed, though it does not wear that much. There is even a convenient drawer included that can accommodate certain essentials, such as your stationery. 
Even if you should lean on this SHW design, you are not going to feel any give in its standing position. What's one of the best parts? Somehow, it still manages to be incredibly affordable! 
8. G-pack Pro Electric Standing Desk Converter
Here, you have an electrically adjustable standing desk converter. This is quite convenient for those who don't want to have to deal with the trouble of adjusting things manually. Instead, there is a convenient button included that you press for your adjustments. 
It's a little bit more expensive than the models you've seen up to this point, but its price tag is not the highest in the world. It has a generous layout, complete with a peripheral tray. 
While it's not the biggest converter in the world, you can still fit two screens on it, provided they are not too large. If you're worried about a noisy movement mechanism, that's not a challenge here. 
9. Rocelco Large Height Adjustable Standing Desk Converter
Remember the options before that gave you enough space to store multiple monitors? Well, this is what it looks like when there is even more space than that. This massive black standing desk riser measures 46 inches, which goes beyond actual full-sized desks. 
You could mount three monitors on this design comfortably. Their incredible part is it still does not border on expensive, and it includes a peripheral tray. Even when you have a lot of equipment mounted atop it, its adjustment mechanism still moves very smoothly. 
It's great because if you have a large desk, this model from Rocelco is going to consume quite a bit of it, but you're getting all that space back in return with the addition of a height adjustment feature. 
10. Vivo Black Height Adjustable Desk Converter
This 36-inch model is another of the larger ones that can accommodate slightly larger workloads than usual. It includes a peripheral tray that is only wide enough to accommodate your standard keyboard and a mouse. 
You can't put too much office equipment atop this one though, as when you use two screens or a laptop and a monitor, almost all the space on the top layer is consumed. 
It's another model that comes pretty much fully assembled, only requiring you to set up the keyboard tray and feet. With that, you are ready to dive into things with your black stand up desk at your side. 
11. Flexispot M4B Corner Standing Desk Converter
Making use of corner real estate with a traditional desk is hard enough, but it gets even more difficult when you want to do it with a black desk converter. That's why this one-inch model uses a trapezoid shape to help you capitalize. 
The design of the black desk converter is very sleek and it includes a beautiful finish that even applies to the converter's mechanical parts. You're getting great stability, a lot of tabletop space, and a very wide peripheral tray too. 
While perfect for a list such as this black standing desk riser, it's important to point out that this model is only available in black. 
12. Ergotron WorkFit-T Standing Desk Converter
The biggest perk of going with this Ergotron black desk converter model is its ability to handle very heavy monitors. With that being said, it doesn't have the most tabletop real estate in the world, but for your standard workload, you are going to be very adequately supported. 
It includes a peripheral tray to help you effectively separate your workload. Better yet is the fact that it is shipped fully assembled and ready to go. 
Being able to accommodate such heavy workloads means being built from sturdy material. Alloy steel is the selection here. 
However, expect to pay for the quality you are getting, as it is a bit on the pricier side. 
13. Flexispot M Series 47" Standing Desk Converter
No one can deny the sheer value you're getting for your money with this very large black desk converter. There's a lot of real estate to take care of with a 47-inch design. That's complemented by its oversized keyboard tray that features its own height adjustments. 
The design is beautiful, and the adjustment mechanism is incredibly smooth. Again, you're looking at a model that doesn't protrude towards you as it raises, which is always a welcome design choice. 
Stability is present in spades, and the price is surprisingly reasonable. 
14. Eureka Gamer Standing Desk Converter
While office users can make great use of this black standing desk riser, it is better suited to gamers. You get a 46-inch black desktop, capable of easily taking on two monitors. 
There is a uniquely shaped keyboard tray that is quite ergonomic in design. Visually, it's a very cool-looking standing desk converter, with a very smooth adjustment mechanism. Heavy loads are no problem, as the build quality is out of this world. 
15. Vari ProPlus Standing Desk Converter
Here is yet another black desk converter design that is highly suited to multiple monitors setup. A large keyboard tray with beveled edges and an ergonomic tray shape is present for comfort and functionality. 
The black stand up desk converter takes inspiration from Vari's standing desk designs where both function and finish are concerned. Handles are used for height judgment, and a bit of force is required, but it shouldn't be much of a problem. 
The stability is excellent, particularly if your workloads are not on the heavier side. 
Final Remarks 
Certainly, there's quite a bit of merit to having a black desk converter in your corner. The question is, what happens if you either can't afford a full desk or you don't want to get rid of your traditional office table? 
That's the whole basis of this list of black standing desk converters for you to choose from. The options here were carefully selected from among the best in the industry to give you the definitive standing desk experience. 
You owe it to your body to take care of it effectively even when you are hard at work. So, what are you waiting on to revolutionize your office space?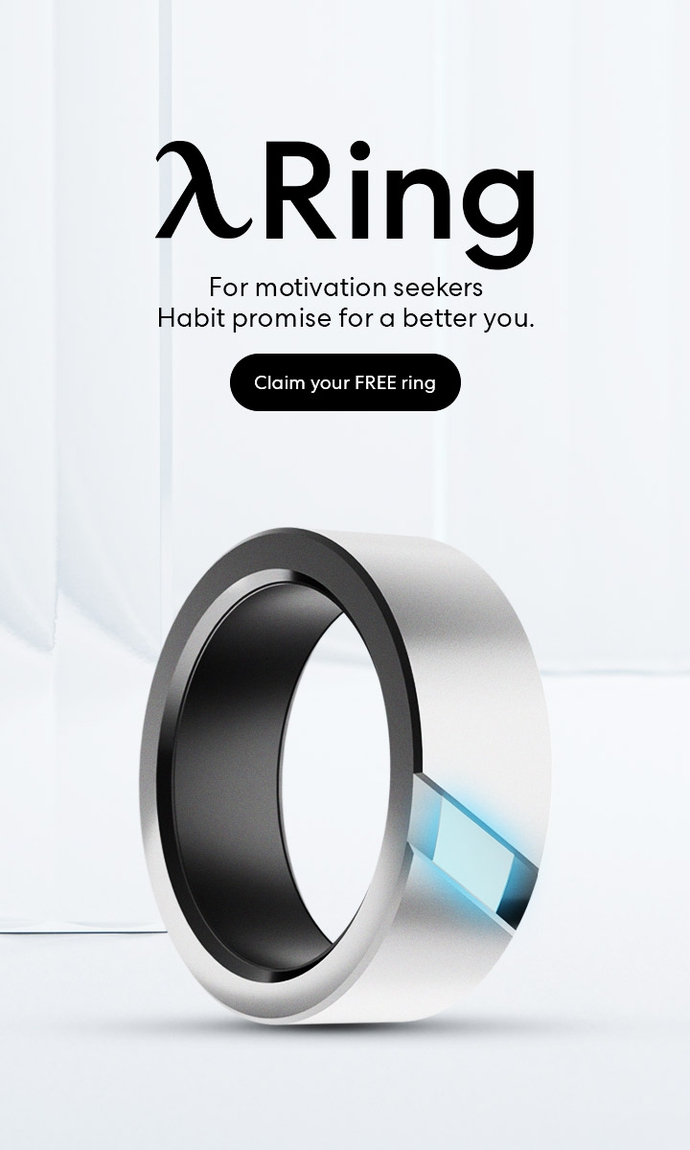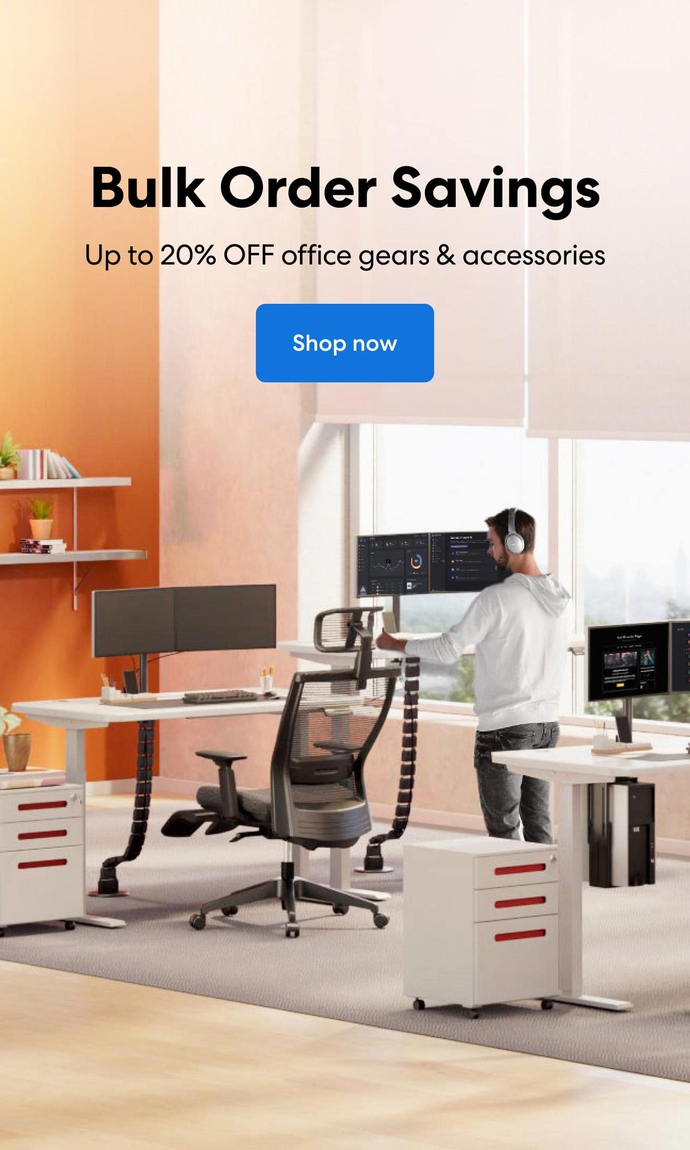 Subcribe newsletter and get $100 OFF.
Receive product updates, special offers, ergo tips, and inspiration form our team.