Work Wellness
15 High-quality Mini Treadmills for Exercising in Any Room

Autonomous
|
Nov 28, 2022
1,002 Views
Mini treadmills are one of the best ways to stay active at home. These products are compact, slim, and barely take up any storage space. You will see fitness enthusiasts also keeping such home gym equipment under their desks in the office.  
Whether you want to include some mobility during long work hours or squeeze in some jogging – small treadmills can be a lifesaver. Did you know you can even pair a standing desk with a treadmill?  
What makes such products even more desirable is how budget-friendly they can be. Unlike giant elliptical machines or indoor bikes, a portable mini treadmill won't cost you a fortune.
The 15 Best Mini Treadmills
There are hundreds of gym equipment brands, so choosing a high-quality model can take time and effort. Don't worry; we've listed some of the best mini treadmills on the market, so you can pick out the best ones from the lot!  
1. WalkingPad Foldable Treadmill C2
Our first product on the list is this mini portable treadmill by the WalkingPad. The C2 model in black comes with a smart app feature, allowing you to connect the equipment to your phone. This walkable treadmill also has an automatic speed sensor that works in tandem with your running. 
Dimensions
Unfolded: 56.9'' L x 20.4'' W x 4.9'' H
Folded: 32.5'' L x 20.4'' W x 5.4'' H
Item weight
48.5 lbs
Color
White / Black
Materials
Panel: ABS plastics
Power
1 HP
Speed range
0.3 - 3.7mph
Weight capacity
220 lbs
Warranty
1 year
2. WalkingPad Walking Treadmill A1 PRO
Similar to its predecessor, this WalkingPad A1 PRO also comes with a smart app connection and automatic foot sensor. The product can support up to 230 lbs and has a scroll wheel for easy portability. It folds up in half smoothly, making storage simple.  
Dimensions
Unfolded: 56.4" L x 21.5" W x 5" H
Folded: 32.5" L x 21.5" W x 5" H
Walking area: 47" L x 16.5" W
Item weight
62 lbs
Color
Quiet Black
Materials
Running board: HDF
Shell cover: IML injection
Layer: EVA cushion
Power
1.25 HP
Speed Range
0.3 - 3.7mph
Weight capacity
230 lbs
App
WalkingPad KS fit app
Available for both IOS & Android
Warranty
1 year
3. WalkingPad Foldable Walk-Run Treadmill R1 Pro
The WalkingPad R1 PRO is convenient for runners who prefer holding onto a handrail for stability. This model comes with a detachable rail and a patented automatic foot sensor. On top of that, you can also connect the product through the app and track your progress in real-time.  
Dimensions
Unfolded: 59" L x 28.3" W x 35.4" H
Folded: 38.5" L x 28.3" W x 6.1" H
Walking area: 47.2" L x 17.3" W
Item weight
73 lbs
Color
Silver
Materials
Running board: HDF
Shell cover: IML injection
Layer: EVA cushion
Body build: Aluminum Alloy
Power
918W
Speed range
0.5-10 km/h
Weight capacity
220 lbs
App
Available for both IOS & Android
Warranty
1 year
4. WalkingPad Foldable Walk-Run Treadmill R2
Every WalkingPad treadmill is a joy to use, mainly due to how specific and modern the features are. This R2 model is perfect for running while working on a standing desk. Combine mobility with productivity on this mini treadmill for your home.  
Dimensions
Unfolded: 57.2" L x 28.3" W x 40.6" H
Folded: 39.4" L x 28.3" W x 6.4" H
Walking area: 47.2" L x 17.3" W
Item weight
79 lbs
Color
Silver
Materials
Running board: HDF
Shell cover: IML injection
Layer: EVA cushion
Body build: Aluminum Alloy
Power
918W
Speed range
0.3 - 6.2mph
Weight capacity
240 lbs
App
Available for both IOS & Android
Warranty
1 year
5. InMovement Unsit Under Desk Treadmill: Under Desk Treadmill
A foldable treadmill doesn't have to be noisy, and this Unsit model is a prime example. The model is quieter than most gym equipment, making it an ideal compact alternative. You can also track your running streaks on the app for live data.
Dimensions
Overall: 56"L x 39"W
Walk surface: 30"W x 40"L
Item weight
162 lbs
Power
120VAC - 60Hz - 6amp - 600 watt
Speed range
0.3 - 2.0 mph
Weight capacity
400 lbs
App
Unsit App
Warranty
Labor: 1 year
Parts: 3 years
Frame: Lifetime
6. ZJDU Folding Treadmill
Consider this pink model if you want a mini treadmill for your desk. The product comes with a detachable handrail and wheels for smooth storage. Track your progress on the LED display, including speed, distance traveled, and calories burnt.
7. RHYTHM FUN Folding Treadmill
This walkable treadmill has an additional abdomen roller to provide users with the best home gym experience.  
The mini treadmill has intelligent sensors and a visual shock feature. Users can also change the speed settings from the app and track new progress on the LED display. The detachable handrail provides maximum stability to runners.  
8. Oggo Folding Treadmill
The following running equipment in this review is the Oggo portable mini treadmill in gray. This product has an LED display and remote that lets you easily control settings. The motor is quiet, too, allowing runners to enjoy jogging in their office without annoying colleagues.
9. Oggo Smart Walking Foldable Treadmill
Constructed of heavy-duty steel alloy, this orange-colored Oggo model has a five-layer shock absorbing running pad. The product has a silent motor and a bright LED display to track your running progress. Control the speed and incline settings through the mobile app.  
10. Oggo Portable Treadmill
Those looking for mini treadmills without detachable handrails will benefit from this white portable alternative by Oggo. Constructed of alloy steel, the model requires no installation, meaning users can start running from the get-go.
11. Oggo Slim Foldable Treadmill
Go with this model if you want a stylish mini treadmill for your home in pink. Unfortunately, the product has an LCD display, which is less bright than its LED alternatives. However, you can still control the equipment from an app. The motor is also tranquil, allowing you to run without bothering others.  
12. MZX Folding Treadmill
Although slightly larger than the previous models reviewed, this running pad treadmill by MZX is another impressive piece of electric equipment for offices.  
The model comes with a sturdy shock-absorbent board that does a pretty good job of stabilizing the trackpad. On top of that, the belt is non-slip, preventing unwanted falls. The product comes with a handrail and a large screen, requiring a lot of storage space.
13. Generic Folding Treadmill
Mini treadmills don't have to be too heavy, and this Generic Folding model is proof. The product comes with a retractable handrail, but it also smoothly folds with the product. On top of that, this model also has a quiet motor and a bright LED display.  
14. Sunil Folding Treadmill
This thinly built portable mini treadmill in black operates on 450 watts of electricity with a noiseless motor. On top of that, the iron body and the durable ABS shell make it solid and sturdy for indoor running.
15. YXDFG Running Machine
The final product on our list is the YXDFG mini treadmill for your home. Overall, the product has a retractable handrail, seamlessly blending in with the equipment when folded.  
Like most electric mini treadmills, you can also control this model through an app. The bright LED display lets you track your real-time progress, including calories burnt, speed settings, distance covered, and more.
Benefits of a Mini Treadmill
Walking is one of the easiest ways to burn extra calories without exhausting yourself. Consider engaging yourself in such activity while working as well. Small electric treadmills let you do all that and more.  
You don't have to worry about storage issues with such products, as a compact model can easily slide under your desk. 
They are a great way to exercise without leaving your house/office and can be a fun addition to your workout routine.  
Portability also ensures users can carry the product wherever they want. You don't have to worry about mini treadmills being heavy.  
Factors to Consider Before Purchasing a Portable Mini Treadmill
Often thought of as a great addition to any home gym, such products have a few things you should consider before purchasing one. The most important being the size and weight of the machine.  
Size and Weight
A lot of newer portable treadmills fold up into a much smaller size, but they are still going to be reasonably heavy. However, the build of the product also determines how much it will weigh and how much it can hold.  
Look for models that can support up to a minimum of 200lbs. You can find a few alternatives with higher weight capacities (up to 500lbs), but they might also cost more.  
On the other hand, the size of the product can be an issue if you need more space in your house. Consumers with little to no storage area should go for mini treadmills with wheels. You can slide the product under your desk or bed after usage.  
Some newer treadmills also come with handrails to provide runners with stability. While that is an excellent feature, it can make folding the product a little complex.  
A portable treadmill generally will not fold completely in half – it will always retain a V-shape. However, the handrail in the middle can make it less compact.
Speed
A mini treadmill for your home will differ from the one you use at a gym. The two products will always vary in speed, incline, construction, additional features, etc. However, even a portable alternative should have an average minimum to maximum speed option.  
Health experts suggest walking at 4/mph for at least eight minutes a day. You can always increase the speed and time to 7/mph for 10 minutes, given that you're physically able to.  
As a result, it's better to consider purchasing a portable treadmill that lets you tweak the speed settings.  
Budget
You also need to consider your budget. How much can you realistically afford to spend on a treadmill? Luckily, most mini treadmills are budget-friendly, so purchasing one won't burn a hole through your wallet.  
There are a few modern models with price tags over $300, but customers can find cheaper alternatives with equally impressive features.
Personal Purpose
Consumers should also consider why they need a mini treadmill for desks. Do you want to ease back into a healthy lifestyle or want to get a few steps in daily? Are you hoping to practice for marathons or looking for a compact alternative for some light jogging?  
Such questions can help you determine the purpose of your purchase and make wise decisions while shopping.  
Incline
Running on an inclined treadmill is always better in terms of burning calories. The more tilted your equipment is, the better you'll shred. Most small electric treadmills allow up to 10% incline, which is not too bad, given how compact the product can be.

Additional Features
Newer mini treadmills have many extra features that runners can benefit from. Cup holders, phone slots, app controls, Bluetooth music, etc., are some elements modern treadmills bring forth.  
Many models also let you track your running progress in real-time, noting down the calories you've burnt, distance covered, time spent, and more. All of these features contribute to a smoother and more fun workout routine.
Frequently Asked Questions
Even after going through buying guides and detailed reviews, most people still need clarification regarding mini treadmills. This section is dedicated to answering those frequently asked questions. 
Are Small Electric Treadmills Worth It?
Most people think a portable alternative can't pack the same power as a piece of massive gym equipment. However, that's far from the truth. Mini treadmills are just as good as larger models regarding speed settings, inclination, and sturdiness built.  
On top of that, portable products are also easier to store away, which you can't do with traditional treadmills.
How Long Does a Portable Mini Treadmill Last?
The longevity of the product depends on how you make use of it. Like every other electrical equipment, rough usage and improper maintenance can ruin the product in under six months. On the other hand, taking care of it correctly can result in you with a mini treadmill that lasts you over ten years!  
Here are some ways you can take proper care of your home gym equipment:  
Keep the treadmill clean. It would be best if you wiped the edges of the product at least once a week to prevent dust from piling.

Lubricating the running belt can allow you to jog comfortably without experiencing unwanted friction.

Tightening bolts and nuts on the handrails, running pad, wheels, and other necessary areas can prevent important parts from falling out.

Keep pets off the equipment. You've probably seen people plopping their pets onto treadmills on YouTube, but don't do it, as it causes fur to collect on the track belt.

Inspect the electrical components and replace them if necessary.
What Happens If I Don't Oil My Treadmill?
Not lubricating the mini treadmill for your home can result in premature belt destruction. That's only one issue users can face without properly oiling their equipment. Other issues could be running board burnout, higher electricity consumption, motor degradation, etc.  
Fitness experts suggest lubricating the belt, motor, and running pad on mini treadmills at least twice every three months. As a general rule of thumb, consider oiling essential components after 40 hours of running every time.  
However, never over-lubricate your mini treadmill, as that can be very dangerous for the product and runner. Too much oil can spill out under the running belt, causing runners to slip and injure themselves.  
Conclusion
Mini treadmills are all the rage, given how portable and efficient they are for office-goers. You can easily set them up under your standing desk and store the equipment behind a shelf after running! 
However, purchase a model that suits your weight and height, as going for a disproportionate treadmill can lead you to break it when jogging. Before shopping for small electric treadmills, you should also consider your budget and personal requirements.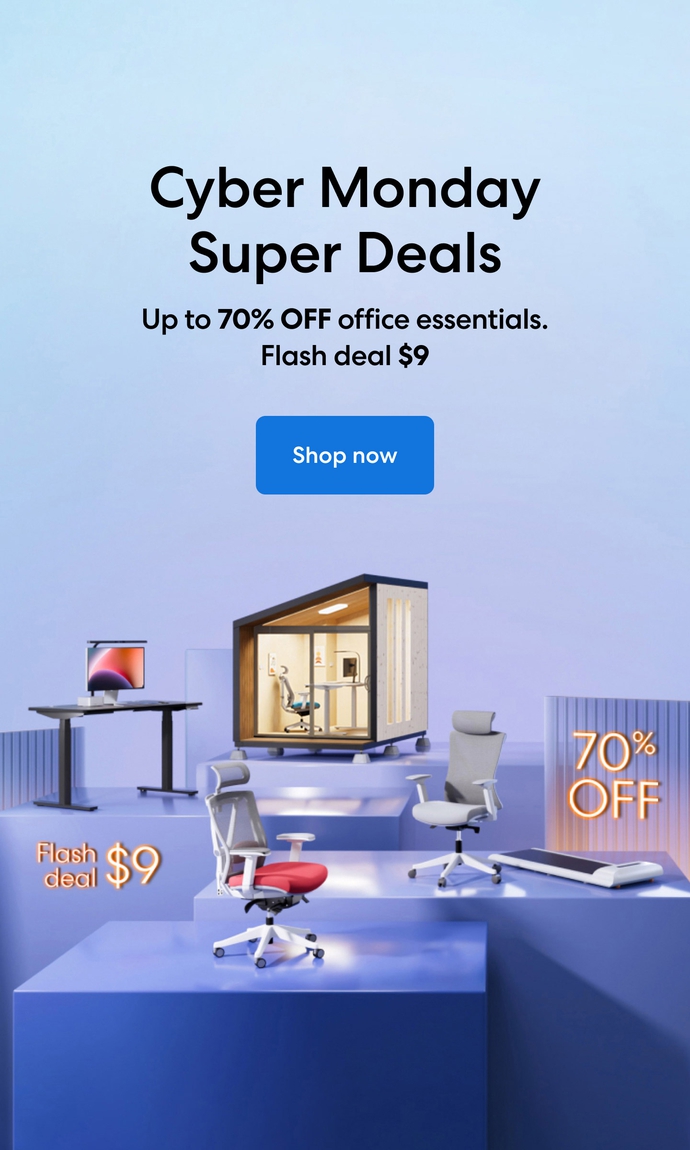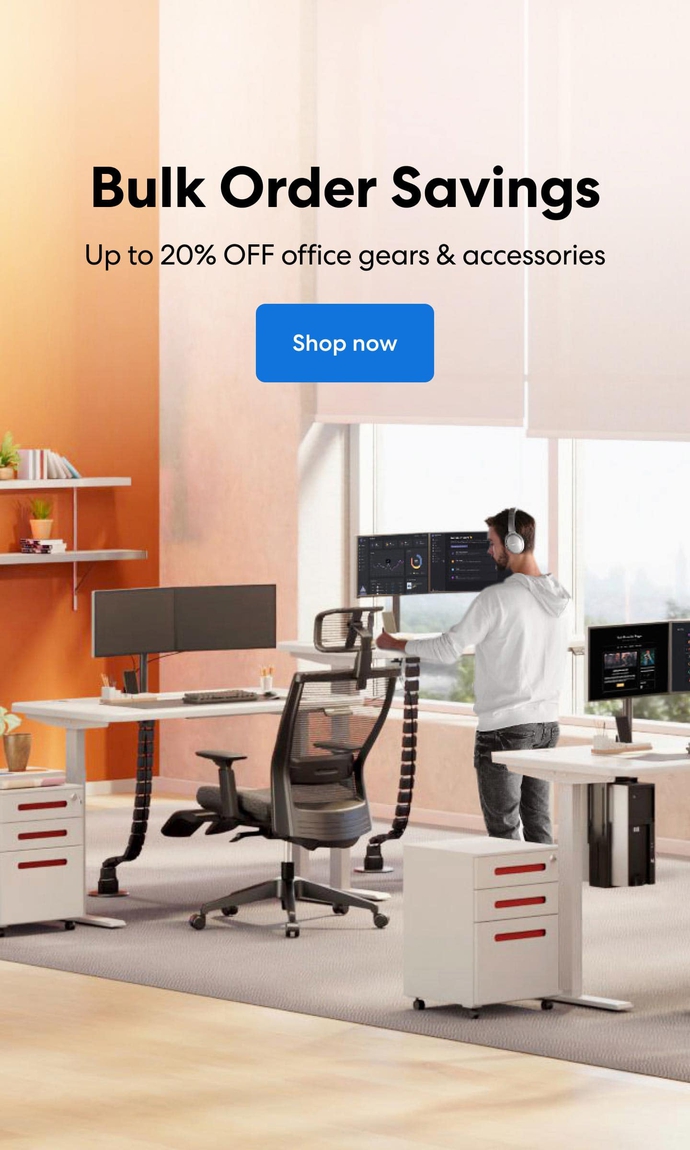 Subcribe newsletter and get $100 OFF.
Receive product updates, special offers, ergo tips, and inspiration form our team.