Workplace Inspiration
15 Large Backyard Sheds for Maximum Storage & Extra Living Space

Autonomous
|
Dec 21, 2022
946 Views
The pandemic caused companies to start working from home, and now office employees love working from remote home offices. However, it's best for these ex-office employees to get a large backyard shed.  
Why's that? Because large outdoor sheds give you a private space to work without getting out of your home. Therefore, these products offer all the benefits you can get from a home office without the things that could distract you when working at home.  
Regardless of that, it's difficult to build a large storage shed yourself if you don't know how they work or what you need in one. Fortunately, you don't need to worry about that as long as you buy an easy-to-assemble shed. Are you looking for one? You've landed on the right page. 
Read on to know the 15 best large backyard shed kits on the market!
Top 15 Best Large Backyard Sheds
You may be interested in getting a large garden shed after reading all the benefits they bring to the table, but you shouldn't settle for subpar products.  
If you want to get the best sheds you can find on the market, you should get one of these 15 large backyard sheds:
1. Autonomous WorkPod
Autonomous focuses on offering office workers all the things they could need for their offices or remote workstations, and that includes large outdoor sheds. The Autonomous WorkPod is sound-insulated, so you will only hear what you want to hear while working.  
This work pod comes with everything you would need to work, and that includes the Autonomous SmartDesk Connect and ErgoChair Plus. We know that including all those things can increase the pod's price, but it also lets you rest assured you won't need to spend any money on office supplies for a while.  
Dimension
103"W x 142.5"L x 92" - 125.5"H
Material
Exterior: Composite wood
Interior: Plywood wooden frame
Frame: Steel, M300 cement
Include
SmartDesk Pro, ErgoChair Plus, Cable tray, Filing Cabinet, Dual Monitor Arm, Anti-fatigue Mat
Minimum wattage
100W
Weight capacity
2.9 tons
Color
Black, White
Warranty
1 year
2. Autonomous StudioPod
You may want to check different options before going for one large garden shed, and Autonomous knows that, so it offers three alternatives to its clients. The second is the StudioPod, which offers some benefits you can't find in the previous shed.  
One of those benefits is that this prefab studio comes with all the sockets you would need to plug in all your electronic office supplies. The StudioPod's design also allows you to use it for other things, such as exercising, playing video games, or resting.   
Dimension
106" W - 155"L x 106.3"H
Material
Exterior: Aluminum layer
Interior: Eco-friendly honeycomb paper
Frame: Steel
Include
A closet, desk, bookshelf, TV stand, a foldable coffee table and convertible sofa bed
Minimum wattage
150W
Lighting
3 color modes
Warranty
1 year
3. Autonomous Pod
Getting to the last Autonomous product on the list, we have the Autonomous Pod. This product is way more affordable than the other Autonomous large outdoor sheds on the list, but it still offers all the space you need to work from home.  
The pod is DIY friendly, so you can set it up anywhere you want in a couple of days. Apart from that, this pod is made of plywood and a sturdy wooden frame, so it protects you from critters, mold, rain, or heat.   
Dimension
103"W x 142.5"L x 92" - 125.5"H
Material
Exterior: Composite wood
Interior: Plywood wooden frame
Frame: Steel, M300 cement
Weight capacity
2.9 tons
Minimum wattage
100W
Color
Black, White
Warranty
1 year
4. Thinktanks 4-Person Pod
Despite them not being Autonomous products, you can buy Thinktanks pods from the Autonomous website. The first Thinktanks pod on this list is the Thinktanks 4 Person Pod, and it's also the biggest option among them.  
Similar to an Autonomous pod, this Thinktanks release includes office furniture. Additionally, you can enjoy this product's top-tier ventilation system, LED lights, light switch sockets, and USB power supply if you buy it.  
Sound pollution is not a problem with the Thinktanks 4-Person Pod since it's a soundproof product. 
| | |
| --- | --- |
| Dimension | 87"W x 61"D x 91"H |
| Product weight | 860 lbs |
| Power supply | 1100-240V/50 - 60HZ |
| Natural lighting system | 4000K/421LM |
| Color | Black, White |
| Warranty | 3 years |
5. Best Barns North Dakota Wood Storage Shed Kit
The Best Barns North Dakota Wood Storage Shed Kit is the first large garden shed on this list you can't get from the Autonomous website, but it's still an excellent product. People in need of a backyard shed studio with a heavy-duty truss system should get this alternative since it has a pre-cut durable truss system, framing, and doors.  
6. Handy Home Cumberland Wood Storage Shed Kit
If you don't like DIY activities, the Handy Home Cumberland Wood Storage Shed Kit is the perfect fit for you. This product comes ready to assemble, so you can get it ready in a matter of seconds. Apart from that, you don't have to pay for the shed's shipping.  
As for the features this backyard cabin offers, buying it gets you pre-engineered wood siding, double doors, and a 10-year warranty. The best thing about this large backyard shed is that it's made to prevent insect infestations and critters from getting to your workspace.
7. Suncast Tremont Resin Storage Shed
You should know the Suncast Tremont Resin Storage Shed is one of the sturdiest and most durable options on the list due to its reinforced construction. Despite having wide windows and skylights, this shed's assembly process doesn't take much time.  
Although it's a large garden shed, the only drawback to getting this work pod is that it lacks shelf space. The Suncast Storage pod doesn't come with any ergonomic products, either, so you will need to bring your office supplies there.  
This product is more expensive than others on the list. Try to look for other options if you are working on a budget.  
8. E-Z Fit Sheds Riverside Shed
Many people call the E-Z Fit Sheds Riverside Shed a "small home" due to its design. Regarding aesthetics, this pod is off-the-charts, which makes it an ideal choice if that's one of your priorities. Additionally, this pod has several entryways and five windows.
9. Outdoor Living Today Cabana Cedar Shed
While all the sheds on this list are large, the Outdoor Living Today Cabana Cedar Shed is the smallest of them. Regardless of that, this product still offers you enough space for your office equipment as well as having a weather-resistant construction, an appealing design, and windows.  
10. Arrow High Point Steel Storage Shed
Most large outdoor sheds on this page only have one model or color available for customers, but the Arrow High Point Steel Storage Shed is here to change that! This pod comes in two different colors, so pick the one that best fits the office aesthetic you want! 
As for durability, you can trust this product to endure extreme weather conditions with no problem. The Arrow shed has ample storage space but a low roof height, so you don't want to get any tall shelves or desks there.
11. Heartland Statesman Wood Storage Shed
It's worth noting the Heartland Statesman Wood Storage Shed has one of the most minimalist designs you can find online, so you should get it if you don't want your large backyard shed to stand out from other things in your garden. 
12. Lifetime Storage Garage Kit
If you are looking for the largest backyard shed you can find out there, the Lifetime Storage Garage Kit is a worth-trying option for you. The reason for that is this shed also works as a garage, so it has enough space for office supplies and a motor vehicle.  
You will get enough sunlight while working if you get this large backyard shed since it comes with seven windows and five skylights. Thanks to that, you may even save some money on energy bills! This pod also comes with nine-foot-wide doors, so you can open the front of the shed in a matter of seconds.
13. Duramax Insulated Building
The Duramax Insulated Storage Building is different from others on this list, and you can see that in its design. This pod's developers didn't care about making this work pod stylish, but they made up for that by giving it some of the best features you can find in one of these products. 
Firstly, the Duramax Building is weather resistant, which means you don't have to worry about being hurt by fire or heavy rain. On top of that, this modern garden shed won't rot, get mildew, or get damaged by termites.  
14. Fairview Wood Storage Shed Kit
Although the Fairview Wood Storage Shed Kit was initially designed to help you store gardening supplies, it can also be the perfect place for a home office. If you get this shed, you will get enough space for your office equipment and other things, such as a home gym or game room.  
Unlike other large shed kits on this list, the Fairview Shed is not pre-assembled, but its assembly process is fast and easy, so you don't have to worry about that. However, if you need any help assembling the shed, you can call Fairview to get technical support.
15. Northwood Wood Storage Shed Kit
The last large backyard shed on this list is one of the most appealing and warmest-looking ones, so you should get it if you want to feel as comfortable as you feel at home while working. People buying this backyard office shed often do it because it includes a roof overhang to prevent water and snow from getting to your office.  
Similar to others on this list, this shed also has free shipping and comes with pre-cut roof trusses, doors, and wall framing.  
Regardless of that, the Northwood Wood Storage Shed Kit is not fire-resistant, so be careful of any fire accidents that could make you lose your new shed.
Benefits of Building a Large Backyard Shed
It's normal when people who have never used a work pod don't understand how getting one could benefit them. 
These are some of the benefits of buying a large backyard shed: 
They Have No Distractions
One of the biggest issues with working at home or in your office is you can get distracted by the people there. Even getting distracted for minutes can break your workflow and take a toll on your productivity.  
This is one of the main benefits of building a large storage shed since it's a space where only you will work. Hence, people won't talk to you or ask you to do things outside your work schedule. Working in a quiet environment where you can fully focus will improve your productivity in no time.  
Neurodivergent office workers can also benefit from large outdoor sheds since it's proven they are more productive when working in quiet spaces. You can consider work pods ideal solutions for people with many roommates or who work in loud offices.
They Help You Save Space
Saving space is also a problem for remote workers due to them not being ready to move all their office equipment to their houses. When you bought or rented your house, you weren't thinking about using it as a home office, so you didn't design your home layout to save space for office furniture. 
Building a large backyard shed allows you to take that off your plate and take all your office equipment to the pod instead of having it in your room. Remember we are talking about large shed kits, so you can even take some other not-office-related things there if you have space for them in your garden pod.   
They Are Excellent for Video Calls and Video Conferencing
While this is not an issue at most offices, it may be difficult for you to start video calls or video conferences if you live with other people. Your roommates may start making noise or entering your room, which doesn't look professional at all. A modular accessory dwelling unit is the perfect place to have all the videoconferences you need at peace. 
Conclusion
Large outdoor kits are the future of office working, and having one of them in your garden makes remote working easier for everyone. Apart from that, you can use that space for many other things, so consider saving money for one if you plan on remote working for a while!  
Although there are many excellent products on this list, we recommend you pick the Autonomous ones.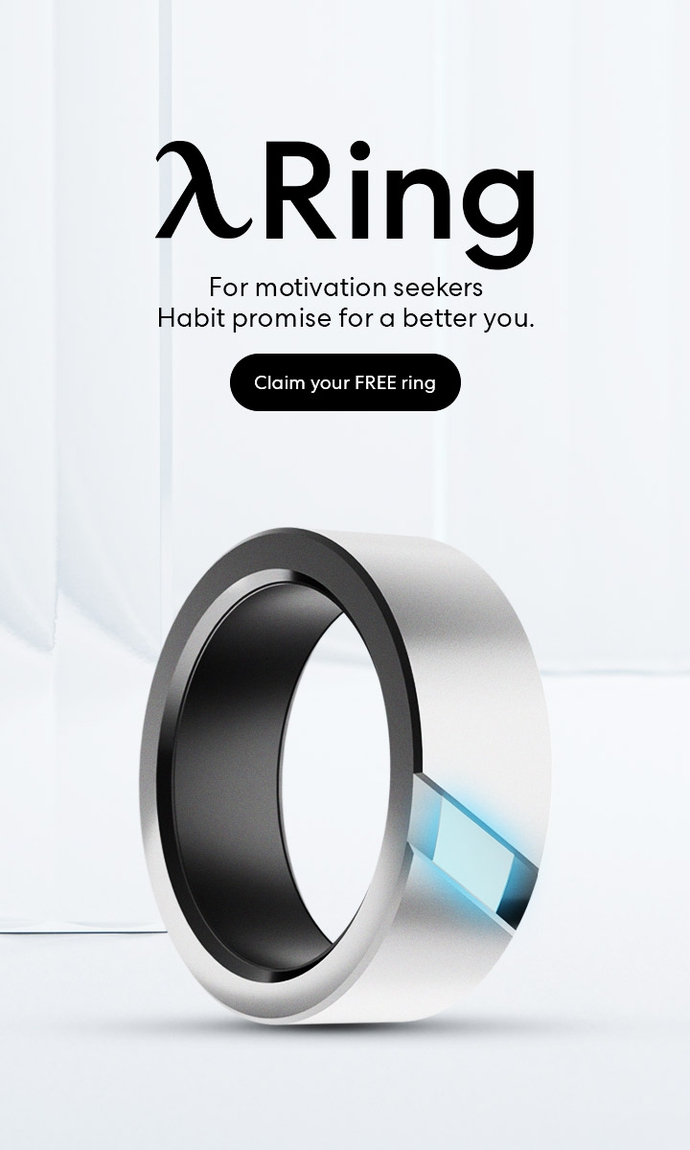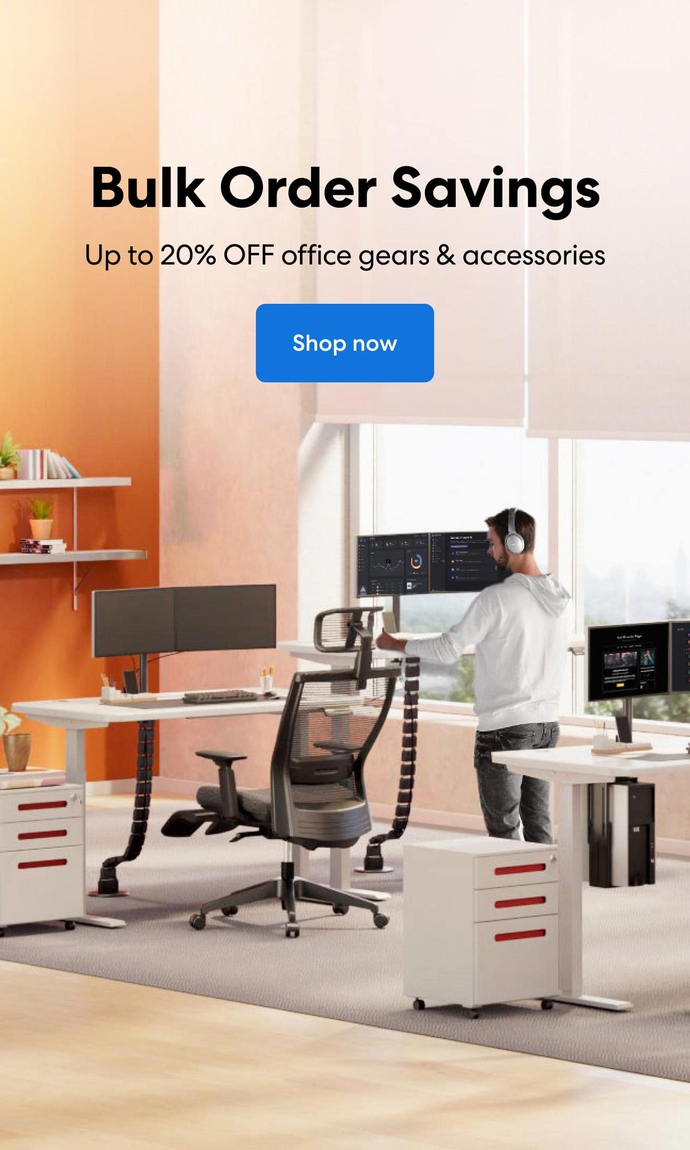 Subcribe newsletter and get $100 OFF.
Receive product updates, special offers, ergo tips, and inspiration form our team.