The importance of a modern executive desk cannot be overlooked. Despite ever-evolving technology in the workplace, desks are still very much a necessity. A greater part of office work is still done at a desk and working on computers.   
Available in different shapes, base materials, and top materials, finding the perfect modern standing desk can be a challenge. It's best to always consider important aspects like size, color, and assembly when choosing the perfect desk for your office. A good modern office design should strike a balance between comfort and functionality in the office space. 
Recently, people have wanted contemporary desks to modernize the look of their workspace. There is a broad selection of modern desk chairs, computer desks, file cabinets, and more modern desk accessories to choose from. In a modern workplace setting, furniture plays an important role in the impression of the workplace. 
If you're searching for modern office furniture and you require some help or assistance, or if you would like to learn more, this article can help. 
First, let us take a look at the things to look out for when searching for a contemporary desk for your office. 
What to Look for in a Modern Office Desk
1. Comfort
Most people think that an office chair is the only office accessory that needs to be ergonomic, but desks should be comfortable, too. A comfortable desk is important as you might need to spend long periods working. If your desk is not comfortable, this might affect your mood as it makes working unbearable. 
2. Space
A spacious desk is crucial. You need enough space for your computer, keyboard, and any accessories you might need to use throughout your day. A spacious desk allows your workplace to stay organized. Storage is also an important aspect. A desk with adequate storage is a keeper. 
3. Convenience
Modern desks come in the form of sit-stand desks, which substantially differ from traditional desks. These desks are height adjustable; you can work standing up, sitting down, or anywhere in between. Health-wise, you will also be doing yourself a favor. 
4. Quality
High-quality desks are more pleasing to the eye than the average desk. Of more importance is their durability. You would therefore need to consider investing in a desk you can hold on to and use for a couple of years to come. 
5. Style
While comfort and functionality are the best qualities you might need in a desk, style ranks higher. Modern desks are popular for their simple and sleek look. It would be ideal to look for a desk that complements your office design. 
Top 15 Modern Executive Desk for Sale in 2022
1. SmartDesk Chunky Oak
Autonomous beat the game with the SmartDesk Chunky Oak, which is undoubtedly the most stunning modern executive desk on the market at the moment. This easy to assemble desk stands out from the crowd with its 1.6" this tabletop in a beautiful blonde oak finish. The tabletop has a warranty of five years. 
You can opt for either a SmartDesk Connect frame or a SmartDesk Core frame. Both of which are stronger, quieter, and taller. White, black, and gray are three frame colors from which you can choose.
Upgrade your office space look and feel with this contemporary executive desk and stimulate people to work in a focused manner. Benefit from getting premium satisfaction from this desk without breaking your wallet. 
2. SmartDesk Connect
The Autonomous SmartDesk Connect is a move in the right direction, with its cool modular and fine-tuned controls included with the convenient app. This desk is Autonomous' most advanced smart desk ever. 
Through its anti-collision feature, you can schedule sitting and standing sessions and the desk can remember your preference. This smart desk has an upgraded electric dual motor, better than that of the SmartDesk Core. These contemporary executive desks are height adjustable; you can work standing up, sitting down, or anywhere in between.
You have the choice of two frame sizes, three frame colors, and six tabletop colors. This desk has a solid frame and an improved load capacity of 310 lbs. The grand slam is the seven-year warranty. 
3. SmartDesk Core
This Autonomous SmartDesk Core comes with three frame color choices and nine tabletop options, making customization with your office theme an easy walk in the park. SmartDesk Core is essential for all-day productivity and improved well-being. 
Enjoy the single-stage framed desk, which features a quiet and powerful electric dual motor. The desk features a great height adjustment between 29.4" to 48". This is facilitated by a four programmable keypad control featured on this modern office desk, all for your convenience. It comes with a generous five-year warranty.
4. Autonomous L-Shaped SmartDesk
This Autonomous designed electric standing desk has a triple motorized system, rather than a dual motorized system found on the other Autonomous smart desks. This contemporary executive desk can hold a maximum of 330 lbs when changing from a sitting to a standing position. Its L-shaped desktop offers a larger workspace to conduct your daily working activity and a place for other modern desk accessories.
5. Swank Expandable Desk
This modern desk is a marvel with its extremely spacious white lacquer top. It's completely white, and it can match all office styles, particularly because its industrial design makes it look very modern. With this desk, you can find plenty of space to place other office accessories, as it has a six feet wide workspace. A spacious desk allows your workplace to stay organized. 
The uniquely designed modern desk features a three-drawer cabinet extending from its left side, meaning that you can expand the length up to 9 feet. A comfortable desk like this is important as you might need to spend long periods working. If your desk is not comfortable, this might affect your mood as it makes working unbearable. 
6. Arundel Executive Desk
The Arundel executive desk is a modern executive desk that has a massive bold look leaving your workspace absolutely stunning. It comes in a white tabletop that is supported by black steel angled legs. The privacy panel is built-in, and it features a pencil drawer, filing drawer, and two cabinets - one specifically designed to house a CPU. Finding the perfect size to suit your office design should not be challenging as you have a choice between the 55, 63, and 71-inch size desks. 
7. Cubiker Computer Desk
This is an incredibly simple yet sleek piece of furniture. The modern executive desk looks like your traditional rectangular office desk but with a ravishing look. Built with MDF wood, the desk has superior density and it is extremely strong. 
The Cubiker modern executive desk set is very well complimented by steel x-pattern design stability bars. Its steel frame featured on the desk is perfect for stability and great functionality. There are various colors and size adjustment options at your disposal.
8. OmniDesk Pro
The OmniDesk Pro is an electric standing desk with immense customization that should boost your productivity in the workplace. It allows for good height adjustments and features four programmable buttons that you easily press to adjust the height of the desk to your preferred level. 
With this modern executive desk set, you can also set the maximum and minimum lengths. Optional add-ons include a built-in wireless charger and a cable management system, which are very convenient features. 
9. iMovR Lander Modern Standing Desk
The iMovR Lander is known as a modern standing desk that provides offices with a well- enhanced ergonomics. This modern executive desk is entirely pre-assembled, so you don't need to spend much time constructing the standing desk. 
One of the outstanding features of this modern adjustable height desk is that it comes with an advanced height control paddle, which helps adjust the desk to amazing levels.   
10. The Sequel Modern L Shaped Desk
Sequel office desks can be configured for any office application. The modern executive desk set has a sleek wood top and a metal frame, which can give your office a modern, organized, and efficient transformation. Its L shape means that you can take advantage of the corner space effectively, and as you can imagine, keeping things clean is barely an inconvenience. 
11. Liphook Glass Office Desk
This modern executive desk is a modern spin on a very traditional style, with a surprisingly large 63-inch clear glass work surface. The legs have a chrome steel finish, which brings in the modern edge. These legs are height adjustable, giving you freedom that some other glass desks may not. Liphook's trestle steel base makes it a favorite amongst design enthusiasts. 
It's so elegant that it can fit any style, which is one of its biggest qualities. Furthermore, it gives you a lot of leg space for you to be comfortable while you're going through your daily to-dos.
12. Lucid Office Desk
Lucid contemporary office desks have been popular for many years. This modern executive desk is quite large, stands out visually, and is pretty well built. It has a modern style that contains a lot of detail and a sleek white lacquer. This model is completely white, and it can match all office styles, particularly because its industrial design makes it look very modern. The frame is made of pure aluminum, and the legs have built-in power management. All these features give this desk an elegant look you will love your office to have. 
However, it takes some work to get everything wired and cinched into the built-in power management system. Once you do, your modern executive desk always looks clean and uncluttered. 
13. Walker Desk
Wall-mounted office desks are no longer new in this era. This ravishing wall-mounted bold design can effortlessly blend into any office design with a low profile. Walker is constructed in high-gloss varnish and plain wood, causing it to fit into modern office spaces. It houses two spacious and easily accessible drawers which provided enough storage space for your office supplies. 
14. Modloft Watts Desk
Found in a versatile walnut finish, this unique and bold solid wood design gives a lot of detail to any office! Watts features a solid wood ring circumscribing a 67-inch wide work surface, supported by an angled steel leg. Since it has metal legs, it's still very sturdy. Thus, it can last for years if you take care of it and do not go past the weight it can support.  Watts' desktop provides adequate workspace and a bold design well-suited for a modern or contemporary office look. 
15. Liverpool Sit Stand Desk
Featured is high-end craftsmanship perfect for modernizing your office space. Liverpool's ergonomic top features a gently curved front and a generous 55-inch top. It has black steel legs that enable Liverpool to quietly lower down to 27-inches and raise to 47-inches. This contemporary office desk has built-in cord ports which make the modern executive desk perfect for your modern office space. The Liverpool sit-stand desk gives you much more than just a regular desk – it's a workstation that you can adjust to fit your needs 
Final Remarks
Above are the best 15 modern executive designs you can buy in the market in 2022. They are made differently; some from wood and others have a glass top, and these vary greatly in sizes and prices, making your choices extremely wide. 
Finding the ideal modern executive desk might be a challenging task if you don't know where to look, particularly because there are numerous alternatives. A good modern computer desk is supposed to do more than just look great. There is supposed to be a functional aspect of its inclusion in your office space, However, now that you have a few options, you should compare their features and determine which desk fits your workspace best.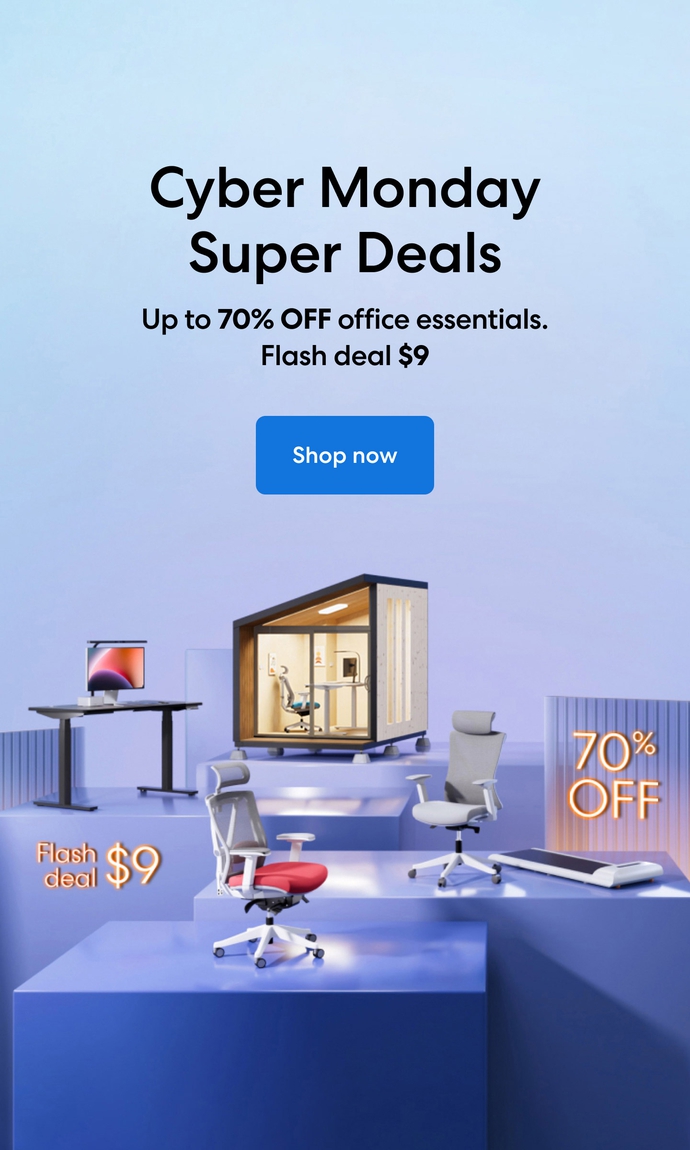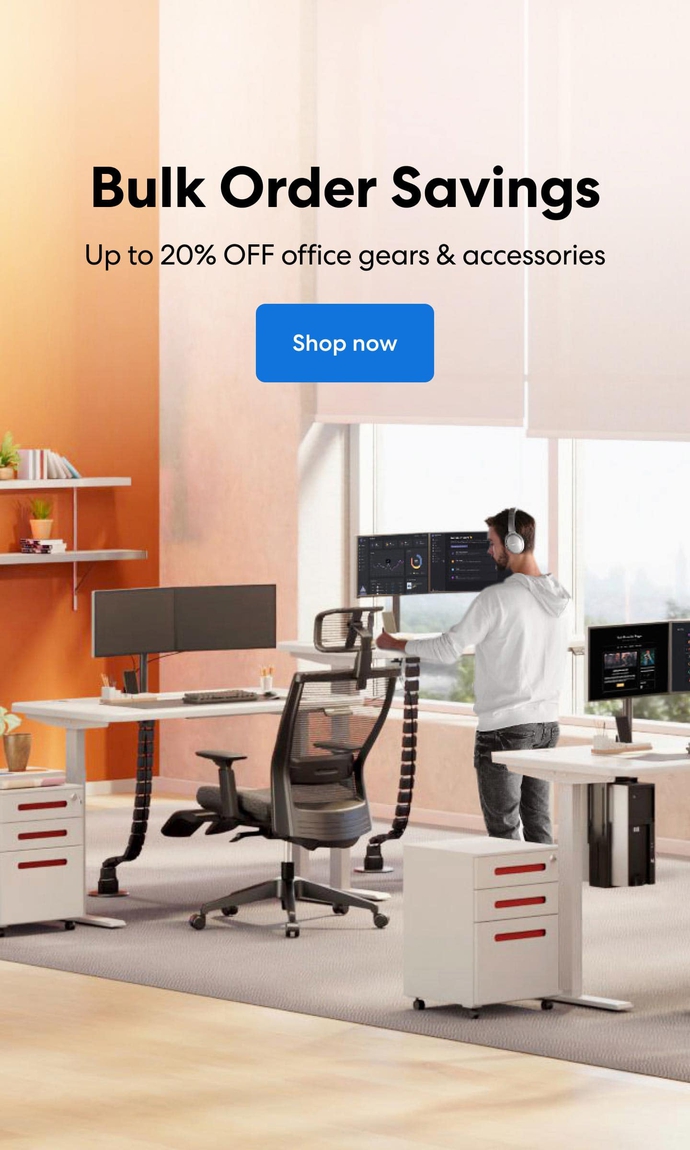 Subcribe newsletter and get $100 OFF.
Receive product updates, special offers, ergo tips, and inspiration form our team.