Whether you work at your company's office or from home, you will need a good office chair. Since you spend as much time at your home as at your office, you are likely to spend the same amount of time with a computer. In that case, our office chairs for leg circulation guides come in handy. Besides being comfortable, the chairs we have selected are adjustable as well. The right office chairs for leg circulation should conform to your body because two individuals are not alike. Therefore, you don't suffer repetitive-stress injuries, and it ought to support your shoulders, lower back, wrists and arms.
Listing 15 Office Chairs for Leg Circulation
1. Autonomous ErgoChair Recline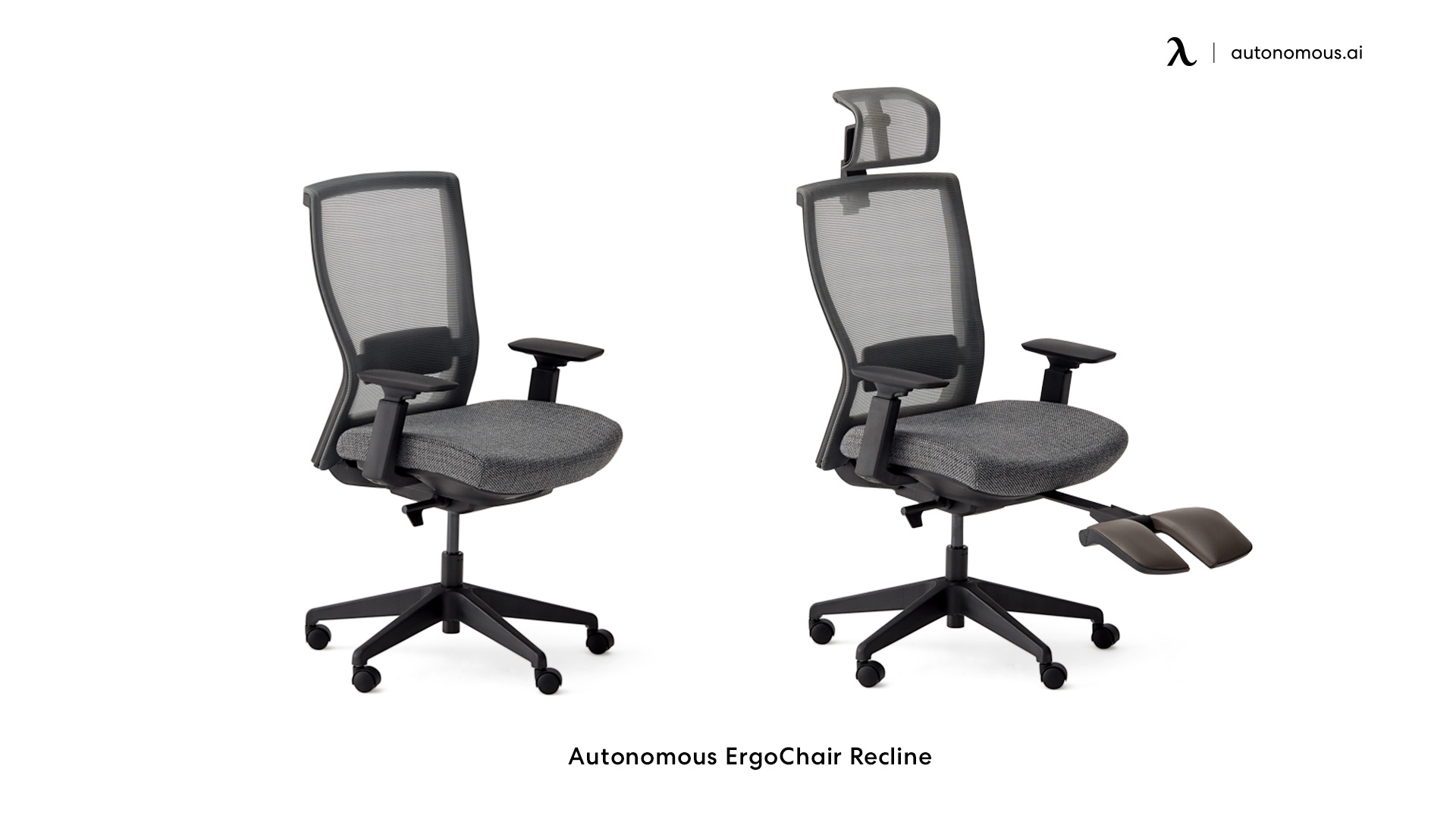 The best chair for leg circulation features multiple adjustment options, including seat height, armrest height, lumbar support, headrest, and backrest tilt. Pulling out the leg-rest of this reclining ergonomic chair is much easier since it is built into the seat bottom. You can lock the back into three positions despite not adjusting the tension. When the leg-rest is adjusted to its widest angle, you can comfortably nap with the leg-rest on this office chair to prevent leg swelling.
2. Autonomous ErgoChair Pro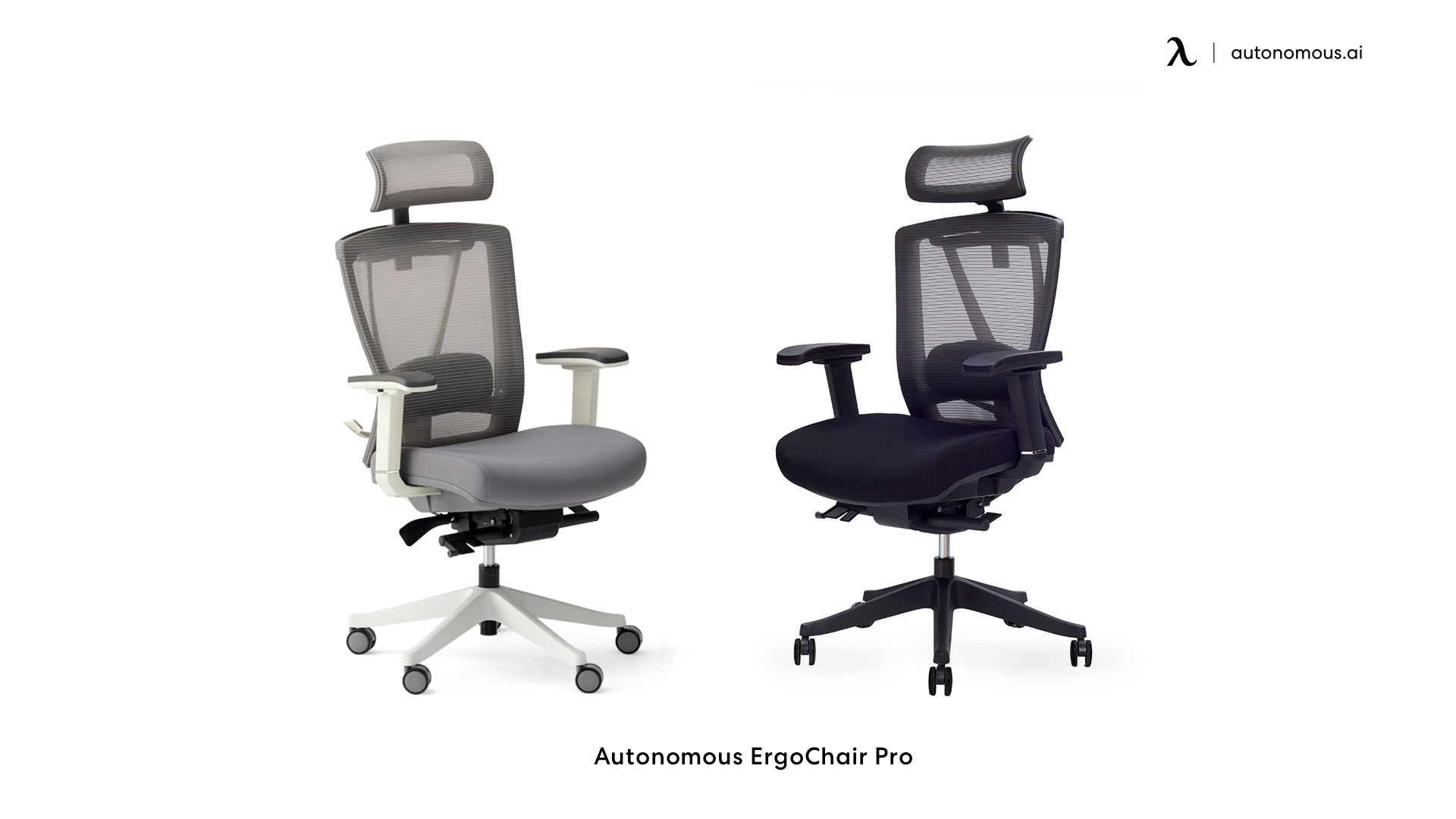 We sit at a desk in an office chair for most of the day, so it's worth having an office chair for leg pain that supports us well. An ergonomic chair such as the Autonomous ErgoChair Pro is vital in these situations. Either you should pick an extremely ergonomic desk chair or choose one that adjusts to fit you well. This ErgoChair Pro leg pain office chair offers positional flexibility thanks to its backrest, seat, lumbar support, headrest, and armrests. Such a level of customization is remarkable for a chair at its price point.
3. Autonomous ErgoChair Plus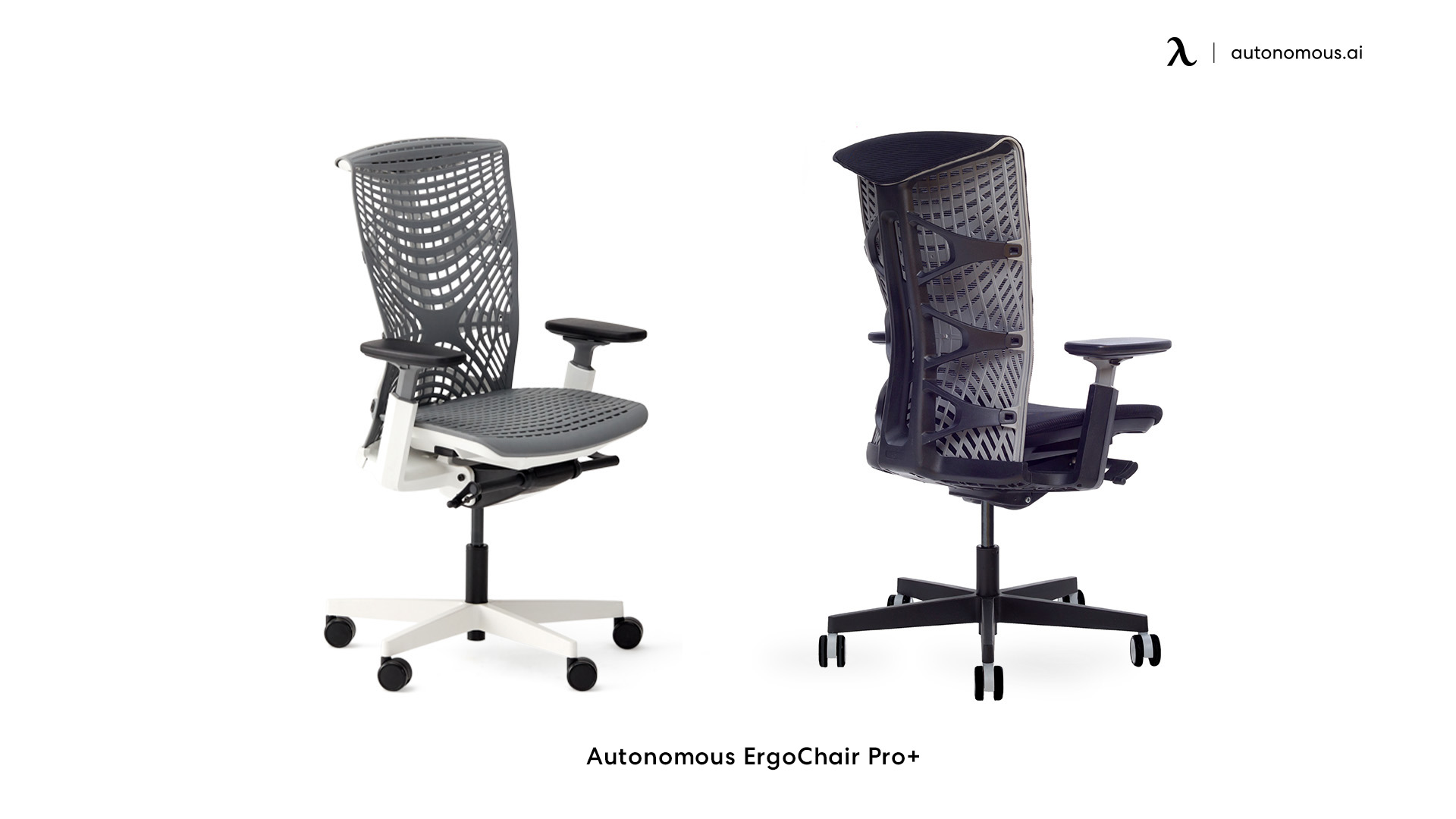 Ergochair Pro has a mesh back and an impenetrable fabric cushion, but ErgoChair Plus makes use of a material combining plastic and rubber, called TPE (thermoplastic elastomer). Springs (62 TPE) are buried underneath the mattress to improve comfort. It has been reported that the chair offers comfort comparable to Herman Miller's office chairs for leg circulation (high-end). Compared to a thick foam seat, there is a slight difference in softness. At first, it may seem harder, but once you adjust to it, it will be as soft as a thin foam seat.
4. Branch Ergonomic Chair
With this Ergonomic Chair, you can adjust seven different things (the armrest width and height, armrest distance forward, backrest angle, seat height, and seat's position towards the backrest), all of which were effortless to adjust. The only complaint we have is that the padded seats were not as at ease as the mesh seats.
5. Herman Miller's Aeron
Although it can be regarded as the symbol of dot-com excess, the Herman Miller Aeron chair can also be said to be a comfortable reclining work chair on the market. Its top-notch features include adjusting everything, counting esoteric things, such as the fabric tension in eight zones (containing the lumbar support) as well as the angle and tilt of armrests. In addition, it permits you to work in two modes: one for reclining and leaning back and one more for leaning forward.
6. Steelcase's Leap
You need the best office chair for sciatica if you suffer from back pain. Also, you can customize a typical chair to fit your preferences, but Steelcase Leap has an unconventional approach: it changes as you make use of it. Those with spinal issues or chronic back may find this ergonomic chair is a great choice, as you can adjust these controls, so the chair is more comfortable.
7. Hon Exposure
In the office chair world, Hon Exposure is nothing but Honda Civic: It's reliable, affordable, it looks good, but it's no flashy seat. With Hon Exposure, an inexpensive reclining ergonomic chair that costs you around $200, your height and arms are adjustable, and the lumbar support is modifiable to provide back support.
8. Furmax Office Mesh Chair
You can roll the Furmax around your home office because it has come up with five casters. You can modify the height and incline of the chair. However, the armrests cannot be adjusted. Nevertheless, the price is low, so it's not a deal-breaker. There is, however, a wide assortment of colors available for this chair: purple, grey, white and red are among the choices.
9. Space Professional AirGrid
Cheap office chairs do not come with many adjustable features; for instance, the tension zones and lumbar support mechanisms aren't cut-rate to make. With the Professional AirGrid from Space Seating, you get the very best chair for lower back and hip pain: most of its features are adjustable without spending more than $200.
Adjustable arms and a tilt-adjustable seat let you set a relaxed sitting position at the time of leaning forward or back. The armrests can be moved right and left but cannot be adjusted for angle or slope.
10. X-Chair X2 K-Sport chair
Invest in the optional heating and massage pad if you buy X-Chair X2. This office chair for leg circulation offers lumbar support and a mesh seat and back, and it's virtually all adjustable. Moreover, it has a casters and metal base that are very sturdy. It's not low-cost, but cheaper than an Aeron from Herman Miller.
11. FlexFit Hyken Mesh Chair
In big sale events, it is often available for just $170, which makes it one of the most affordable options available. The chair's seat and back are covered in breathable mesh fabric, and it's durable. Even lumbar support and a headrest are included. The mesh might become compressed even after frequent sitting, but it's still comfortable. You might not want to choose it if you need a wider seat.
12. QOR360 The Ariel
The QOR360 makes your pelvis sit upright by targeting the sitz bones. It rocks a little bit at the base, causing your body to shift slightly throughout the day.
13. AmazonBasics Mesh
A mesh back, smooth casters, and minimal armrests make this chair comfortable and breathable. Even after hours of sitting on this, it still feels comfortable, even though it's not an ultra-ergonomic chaise lounge that costs $1,500. The model has since been updated, so your mileage might differ from mine. You can return the item for free if your experience differs from mine.
14. X-Chair X2 K-Sport Chair
This chair is made from the mesh on the backrest and the seat, so excellent airflow is guaranteed. Sitting on it is like lying in a hammock. Orient the armrests inward or outward by pulling the seat up and pushing the armrests up, down, and side to side. You can regulate the lumbar support as you make a move in your seat, and it feels like a cushion.
15. Herman Miller Embody
Your back is supported, and lingering back pain from cheap gaming chairs is reduced. Initial sensations of stiffness quickly give way to pillowy comfort, and the armrests stay in place. Despite being a great insulator, it cannot stand up to mesh backrests and seats. This chair has many adjustments: you can pull out the seat, change the armrests positions, and even tweak the Backfit adjustment to fit your spine's curve.
Conclusion
All the options above are the best office chairs for leg circulation in the market today. Let's choose the most suitable one for your workspace, get a peak in your health and rock in productivity at work.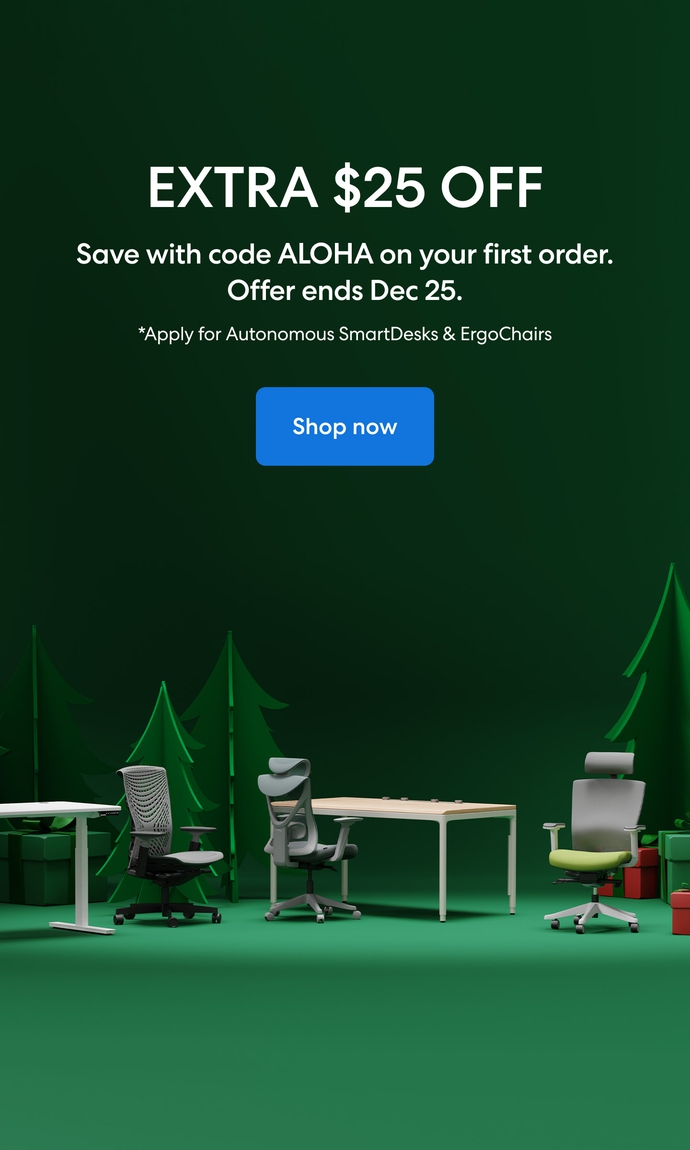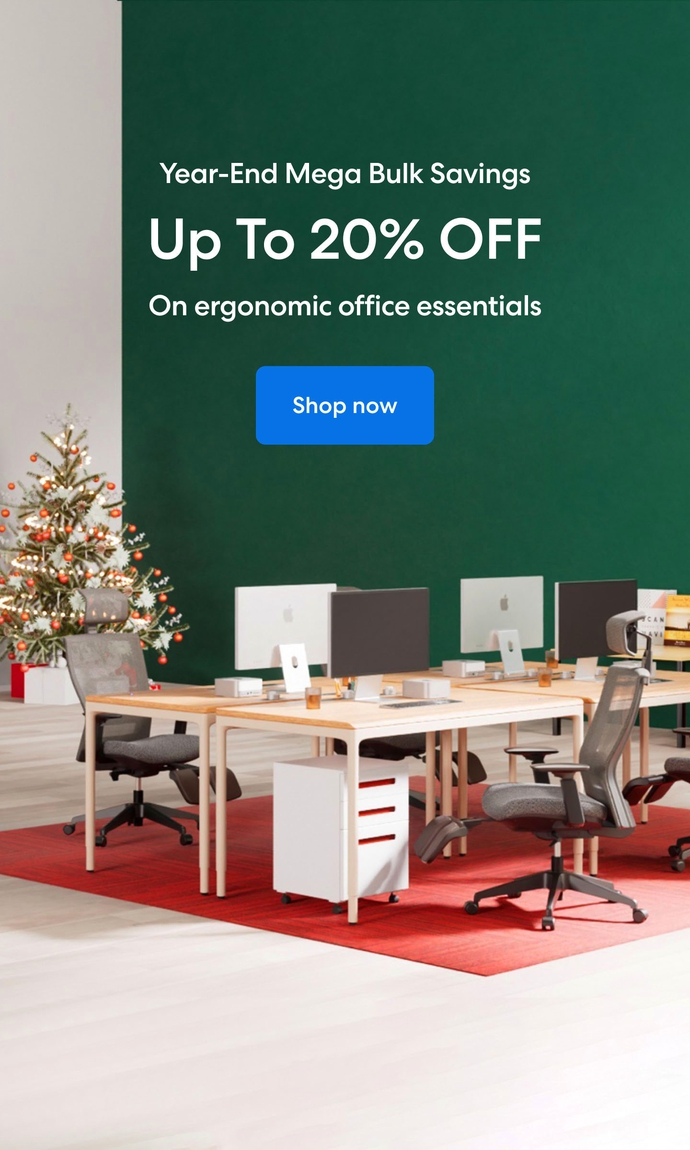 Subcribe newsletter and get $100 OFF.
Receive product updates, special offers, ergo tips, and inspiration form our team.