If you're sitting for extended periods in front of your computer screen, it's vital that you have a breathable and comfortable office chair. Investing in a high-quality reclining ergonomic chair can enhance your productivity and mood while also increasing your overall efficiency. 
The benefits of a mesh computer chair are endless, which has many office workers wanting to include one in their workspace. This massive demand for executive mesh chairs has led to a large increase in the number of chairs available. 
It can be daunting browsing through this never-ending array of options, which is why we have rounded up the 15 best mesh office chair models to help make your decision a little easier. Continue reading to find out why you should buy an ergonomic chair and what the best models are. 
What Are the Benefits of Purchasing a Mesh Back Computer Chair?
When looking at the debate of 'mesh vs leather chair', mesh office chair fabric always comes up on top. You might be asking why. Well, these office chairs offer exceptional benefits to the user's health while also being as comfortable (if not more) than leather upholstered office chairs. Most chairs designed with a mesh backrest are equipped with fantastic ergonomic features that promote correct spinal alignment and seated posture. 
Additionally, these mesh models include crucial adjustable characteristics, such as armrests and lumbar support. Such features help mitigate the common issues that plague those who are restricted to their desk for the majority of their working day. You can easily reduce the stress placed on your body while working and enhance your overall health when you begin using a mesh computer chair. 
Along with the positive effects on your wellbeing, these executive mesh chairs also ensure your body remains fresh even when working for extended periods. This is because the inclusion of mesh fabric increases airflow and allows better ventilation. Ordinary office chairs using leather restrict airflow, which can result in users feeling uncomfortable and hot after long periods of use. 
Mesh is also very easy to clean while these models are typically lighter than leather versions. You might be asking 'how long do mesh chairs last?' Luckily, mesh fabric is incredibly durable, which is why you can expect to get a lot of use out of these chairs when making a purchase. Moreover, these chairs are often incredibly budget-friendly. 
What Are the Best Ergonomic Mesh Chairs?
Many customers have recognized the amazing benefits of a mesh computer chair, and we're sure you have too after reading the advantages we previously mentioned. However, you might be finding it difficult to find the right mesh computer chair. That's where we come in to save the day! Here are our top picks for the best ergonomic mesh chair: 
1. Autonomous ErgoChair Recline
We know that work and leisure don't exactly mix. However, we can make an exception for the Autonomous ErgoChair Recline, as this mesh computer chair does a brilliant job of providing exceptional ergonomic benefits while being as comfortable as your couch. This reclining ergonomic chair model is equipped with adjustable lumbar support, armrest, height, and recline. 
Additionally, it can effortlessly hold up to 250 lbs. If that's not enough, the responsive and breathable mesh fabric helps keep you cool while maximizing airflow. Finally, its design also includes some stretch to inspire movement while conforming to your body's curves. This helps ensure both weight and pressure are evenly distributed. 
2. Autonomous ErgoChair Pro
The ErgoChair Pro from Autonomous offers an unmatched ergonomic design that's completely supportive and fully adjustable. It's equipped to provide exceptional comfort with the inclusion of a woven mesh back, as this offers optimum airflow. Additionally, it can hold as much as 300 lbs comfortably and has flexible lumbar support for any seated position. 
Moreover, the design is 100 percent earth-friendly materials. Its smooth reclining feature is equipped with five lockable positions for added support and comfort. Finally, the mesh back computer chair design includes an adjustable headrest, seat tilt, backrest, and armrest. 
3. Herman Miller Aeron
Herman Miller is a trusted ergonomic brand, and the Aeron chair is an excellent example of this manufacturer's fantastic quality. This mesh computer chair is known for being one of the most advanced models currently on the market. It offers users exceptional comfortable and unmatched health benefits. While also providing ergonomic features, the model is equipped with an environmentally sensitive design. 
The Aeron is constructed with innovative elastomeric material offering great ergonomic support and comfort. One of the most well-liked features of this chair is that it allows water vapor, body heat, and air to pass through the chair's mesh fabric, helping keep the user comfortable even during extended seated periods. 
4. Humanscale Liberty Mesh Swivel Chair
The Humanscale Liberty Mesh Swivel Chair is designed with automatic lumbar support. This ensures that users can gain intuitive adjustment when seated, targeting vulnerable areas, and relieving any pressure and stress. It also includes an effortless way to customize the chair's various ergonomic features. 
Customers thoroughly enjoy the chair's minimal appearance, as it's appealing, sleek, and can easily fit into various workspaces. The chair also includes a cushion, which employs non-stretch and low-abrasive mesh to maximize user comfort. Furthermore, the unique three-panel back and mechanism-free recline ensure the mesh swivel chair fits with the contours of your spine while promoting a correct sitting posture.  
5. NOBLEWELL Executive Mesh Chair
This executive mesh chair is designed to mimic the human spine's shape, which offers the perfect support for the lower and upper back. Additionally, this design allows you to maintain a natural sitting posture effortlessly. Such a feature aids in reducing the pressure and pain of sitting in front of your computer all day. 
Moreover, the NOBLEWELL model is equipped with breathable mesh fabric for increased airflow and comfort, even during those long hours at the office. This material provides you with a cool and refreshed feeling, allowing you to relax and focus on what you need to get done. 
6. Herman Miller Sayl
If you're searching for a fantastic mesh computer chair, look no further! This Herman Miller Sayl mesh back computer chair model offers extraordinary value, healthy support, and a sound design. It's equipped with an unframed backrest enabling you to stretch and move throughout your working day. This is unlike other office chairs that typically restrict your movements. 
Similar to the Aeron, this Herman Miller model includes PostureFit support technology in its backrest. This helps promote correct spinal alignment while you're sitting. However, the office chair lumbar support is an optional feature that you need to add to the design before purchasing. 
7. Office Hippo Physio Mesh Office Chair
Looking for a highly adjustable ergonomic mesh office chair? If so, this Physio Executive model from Office Hippo is the right option for you. It's equipped with an adjustable headrest, height-adjusting seat, three-way adjustable armrest, and a tilt-lock mechanism. 
Moreover, this ergonomic mesh chair is constructed with a generous, thick seat for added comfort. With the model's incredible adjustability, you're bound to feel supported throughout your working day.
8. Yaheetech Executive Mesh Chair
This Yaheetech model features a densely knitted mesh back, allowing for enhanced ventilation. The chair's advanced ventilation system helps to increase the dissipation rate of moisture and heat. Another great feature is the chair's lumbar support system. It helps ensure your back is supported while any built-up stress is alleviated. 
The chair is designed with a high-density foam set, which many customers state as being exceptionally comfortable. This seat is then wrapped in the amazing mesh fabric, making sure airflow is maximized for additional comfort.
9. Mfavor Mesh Computer Chair
The Mfavor mesh chair includes a lumbar pillow offering exceptional support to your waist while ensuring your spine is in the correct alignment. Proper seated posture is encouraged while you're seated to ensure no discomfort or stress is placed on your neck or back. 
Moreover, the chair includes high-density foam in the seat for added comfort. Its breathable backrest offers increased airflow, keeping you refreshed and cool for extended periods. Many customers rave about the chair's adjustable armrests, built-in lumbar support, seat height, and headrest.
10. Hbada Executive Mesh Chair
It can be challenging to find a suitable mesh computer chair that fits with the design of your workspace. However, this Hbada executive mesh chair is known for boosting a versatile design capable of fitting in a wide array of offices. Its sleek design can also help increase your workspace's professional appearance. 
Moreover, its intuitive backrest is equipped to conform to your spine's natural curvature, which reduces any stress or pressure placed on your lower back, neck, and spine. The flexible mesh material also adds extra support while the thick flat seat cushion is known for offering tremendous comfort. 
11. Office Hippo Mesh Swivel Chair
This is another great Office Hippo mesh computer chair that's equipped with a visually appealing and robust backrest. When designing this chair, heavy use was the main focus. That's why you're guaranteed a durable and supportive chair when selecting this Office Hippo model. 
It's equipped to keep you in a comfortable seated position while preventing you from getting too hot during those long hours in front of your desk. The padded seating of this mesh swivel chair is also known to mold to the user's natural curves of their spine and back.  
12. SONGMICS Mesh Back Computer Chair
The SONGMICS mesh office chair is equipped with an ergonomic design providing padded and adjustable lumbar support. Its seating is also designed to find a middle spot between being too hard or soft with the inclusion of high-density foam. 
This design is well-liked for supporting your body adequately while also providing an excellent deal of comfort. However, you can't adjust the chair's armrests, as these additions can only be folded. Nonetheless, you can customize the seat height, lumbar support, and tilt function.
13. IKEA Markus
If you're on a budget, this IKEA Markus model is the best pick. The design of this mesh computer chair helps keep you refreshed during long working sessions while also being aesthetically pleasing. Moreover, it's a suitable chair for taller individuals, as it includes an effective mesh high back. The built-in lumbar support also ensures you remain comfortable. 
14. SIHOO Executive Mesh Chair
This SIHOO model is designed with an exceptional reclining feature, which provides you with a premium mesh backrest, keeping you comfortable and cool. Additionally, the well-padded seat helps ensure you're sitting correctly because of the chair's waterfall front edge and shape. 
One of the best things about this mesh computer chair is that it comes with essential ergonomic features, like adjustable tilt, seat height, armrests, and lumbar support. All of these elements in the chair's design make it an excellent ergonomic option for those wanting to remain comfortable while working for extended hours. 
15. Techni Mobili Ergonomic Mesh Chair
Another fantastic ergonomic mesh chair on the market is from Techni Mobili. This model is especially ideal for all compact areas, which is perfect if you have limited space in your office. The chair's features are entirely adjustable, ensuring you can customize its comfort and support. 
Such adjustability is especially well-liked for those long hours in the office where you need a little extra comfort and support. Customers rave about the adjustable lumbar support feature included in the chair's design while the use of mesh fabric helps increase airflow for maximized comfort. If you're suffering from back and neck pain, this is likely the right ergonomic mesh chair for you! 
Wrapping It Up
Mesh is an excellent addition to an office chair design. However, you should also look at the adjustable features included in the specific model and whether it's constructed with high-quality materials. Luckily, Autonomous is a trusted ergonomic office furniture brand that provides exceptional ergonomic mesh chairs. You can't go wrong when purchasing one of Autonomous' products, like the brand's ErgoChair Pro and ErgoChair Recline.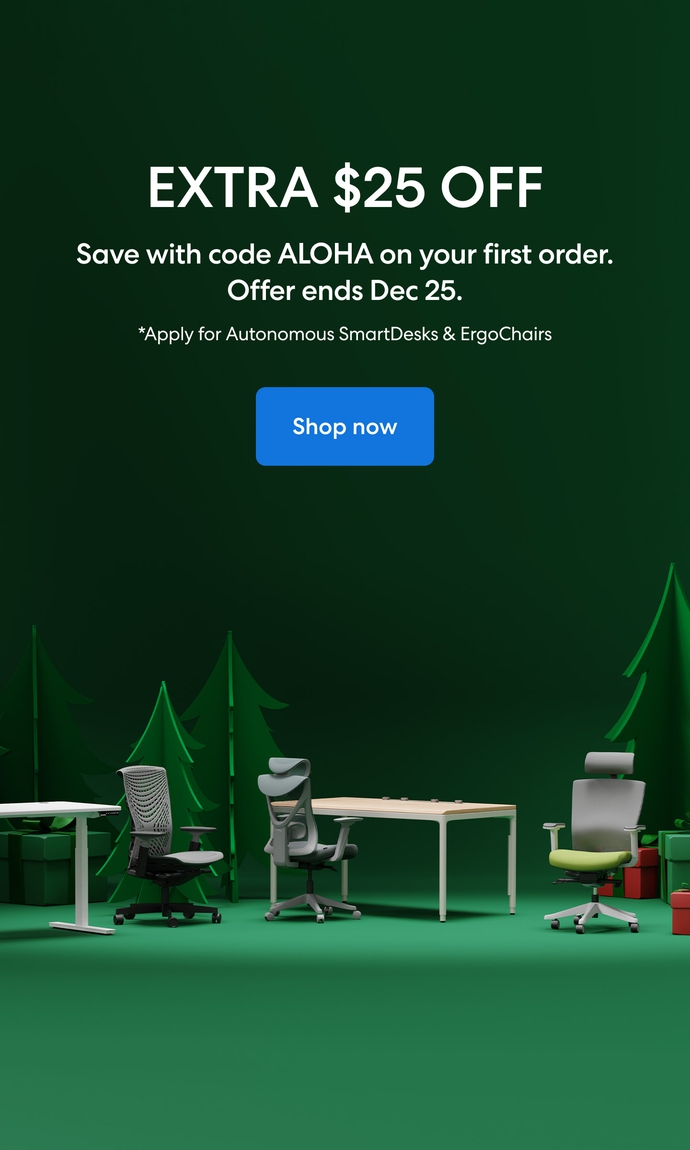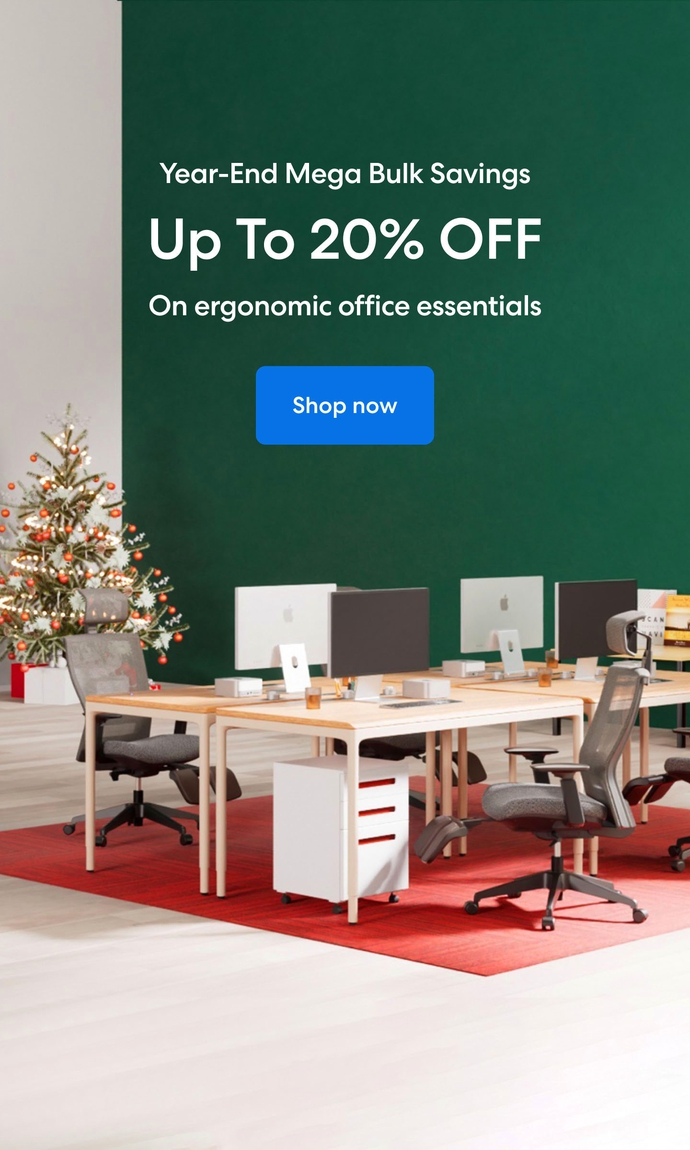 Subcribe newsletter and get $100 OFF.
Receive product updates, special offers, ergo tips, and inspiration form our team.