Workplace Inspiration
15 Small Office Ideas for Work Long Term at Home

Autonomous
|
Oct 14, 2021
2,258 Views
Gone are the times when offices needed to be big so everyone could have a productive work setting. The new world of workplaces is based on ergonomics, and office ergonomics does not restrict the need for extra-large space to be efficient.
Modern workplaces are all about delivering comfort and flexibility and less about aesthetics. This does not mean that a common office of today is dull, but the entire opposite is true. Small office décor ideas for work have recently become popular thanks to the work-from-home routine, which has made us all search for a private corner in our home.
From searching for work from home office ideas under the stairs to sitting on the kitchen counter, we all have learned about the things that matter when it comes to working. And truth be told, small office design ideas for work are not only cost-effective, space-efficient but also extremely productive.
This means with the right office chair and even a standing desk, you can make your energy level kick start and work on those reports like never before. Hence, here we have the best small office décor ideas for work that will light your budget and space utilization.
How to Decorate a Small Office at Work?
If you are thinking of easy office design ideas for small businesses, you have come to the right place. Unlike expensive furniture and products that are only for show purposes, we have created a list of the best ideas that will be easy to manage.
You can even pick some of our ideas as a part of your home office renovation spree. And let's be honest, decorating a small office at work is fun and refreshing.
Floating Desk
A floating desk is a common small office idea for work when it comes to making things work in a tight adjustment. As the name suggests, floating desks are platforms that don't touch the floor as they don't have legs. These platforms are mounted on the wall, and you can use them as your workstation.
A small home office setup is ideal for placing a floating desk near the window to avail maximum natural light, a known booster of productivity.
Corner Setup
Most of our rooms have empty corners, and corners are usually a space wasted away. But not anymore. With ideas like corner desks or L-shaped desks, things get pretty easy. All you need to buy is a corner desk and place it right near the edge of the room. The space utilized is minimum while you get extra room to work, thanks to the double edges.
Paint for Boundary
This is one of my favorites and an easy go-to hack and small office ideas for work. If you don't have a free corner or a place beside a window, you can create a boundary with paint on the wall. Consider a place sufficient enough for your home office setup and paint the wall. This idea works for every part of the home, such as a bedroom or even the living room. It can also add a little element of fun to your boring room.
Walls for Storage
When space is limited, it's critical to make the most of every square inch. The trick to a small home office desk solution is to make the walls work harder. A wall-mounted storage cabinet with fold-down sections gives enough room for a workstation and storage while taking up minimal space. When not in use, each section can be folded flat against the wall.
Dining Table Workstation
Food + work, we think it's a combination that can rock. A dining table could be a great option. This modest home office idea which sits right below the countertop, looks into the kitchen. The space looks bright and inviting as the kitchen window will be there to brighten you up.
Kitchen Counter
This is one thing most of the homes have. If you lack a private or enough space to set up your workstation, the kitchen counter is the right place. You can also place a desk pad to mark your territory or pair the setup with an ErgoStool to keep you active and comfortable.
Space under the Stairs
Missing Harry Potter a bit too much? We all do. Here is an idea. Take the space under the stairs and create the smartest office you can have. It is space-saving and both cool on warm days.
Guest Bedroom
With the pandemic on the rise, one is not likely to have guests anytime soon. So why waste the space? You can set up your workstation in the guest room for easy, quiet, and focused working.
Outdoor Office
Here is one of the interesting small office ideas for work. This might seem weird, but proximity to nature is a huge factor leading to productivity. If you have a backyard full of greenery and plants, an outdoor office could be the right choice.
Inside A Cupboard
A very productive idea for a home with limited space. If you have an empty cupboard and can be paired with a chair, then there you go. All you need is an ergonomic chair to pair with the cupboard, and you are good to go. Then you shut the door as soon as you need to come home from the office.
Patterned Wallpaper
Anything that you like or might give an upsurge or productivity to you. We think a wallpaper with some motivational quotes could be a good idea. But, don't be hesitant to use patterns in a small space behind a desk, as an unusual wallpaper or mural can serve as a creative distraction from a cluttered workstation while also playing with the impression of space.
The Right Colors
Green is a natural option for any home office because of its relaxing and motivating properties. So now you know what paint you need to buy for that home office setup.
In your Bedroom
Your bedroom must have plenty of space. Though working where you sleep isn't ideal, there are occasions when it's unavoidable. If you do decide to retain your home office in your bedroom, make sure to include storage with doors so you can hide documents, printers, and other potential distractions.
Space beside the Bed
Another small office idea for work for your consideration. With a wall-mounted device that also serves as a desk, you can make the most of every inch of vital wall space. It doubles as a normal bedside set with drawers and storage areas for a lamp.
Floating Desk and Shelf
Floating desks and shelving ideas might give you an adequate arrangement to work from home if you have a snug nook, corner, or awkward alcove.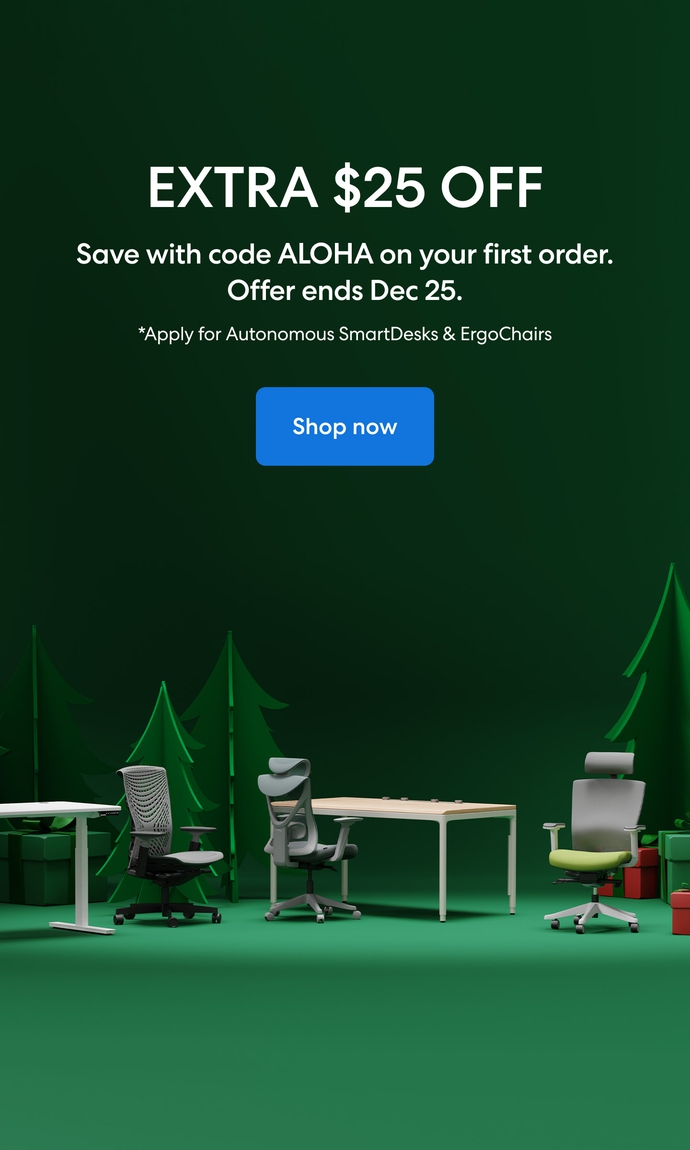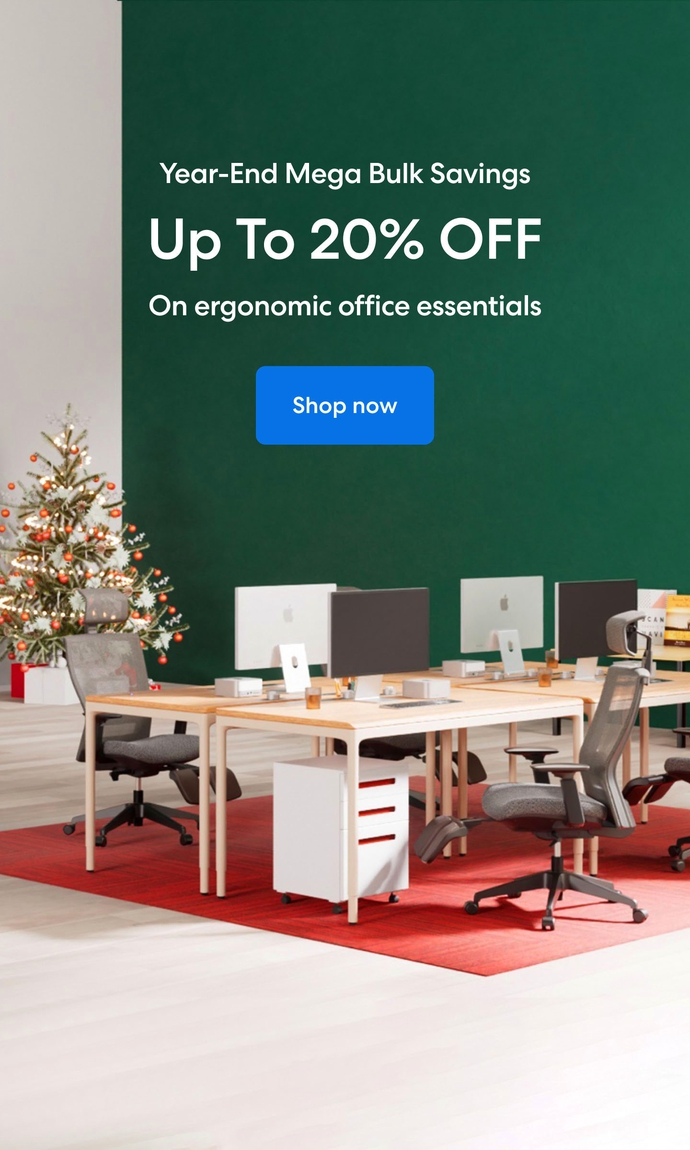 Subcribe newsletter and get $100 OFF.
Receive product updates, special offers, ergo tips, and inspiration form our team.