With a comfortable office chair, you can guarantee that you always feel fantastic while you're working, gaming, or using your computer for anything you want. This review offers the best 17 options in 2022, so read until the end and choose yours!
17  Comfortable Office Chairs Removing All of Your Pain
1. ErgoChair Pro by Autonomous
Having a comfortable home office chair is one of the most important aspects of working from your own space. In this matter, getting the best sitting spot possible is essential, especially if you want to guarantee that you don't suffer from any health problems. 
Asides from preventing back, neck, and shoulder issues, a top-notch chair helps you be more productive because it boosts your mood and makes you feel motivated to complete your daily to-do list. 
If you're looking for a chair, though, going through all the alternatives might be overwhelming. However, this can stop once you find Autonomous' hallmark comfy office chair model: the ErgoChair Pro.
This one is one of the best ergonomic chairs out there. It's fully adjustable, so you can quickly change its features if you want them to fit your needs.  
At the same time, its price is reasonable for the high-quality materials and features that it offers. With a sleek and beautiful design, it can match any modern workspace, so it might be the ideal addition to yours. 
2. ErgoChair Plus by Autonomous
Provided that you don't believe the ErgoChair is enough for you, Autonomous brings you an even more innovative model – the ErgoChair Plus. Customers know it as the Kinn chair as well, so if you find that name online, don't worry, it's the same one! 
Innovation, beauty, and functionality are the three words that characterize Autonomous chairs, along with high-quality structural design and a long-lasting warranty. The ErgoChair Plus is the ideal example of this because it gives you everything you can ask for in a chair. 
With this ergonomic chair, you can sit down in front of your computer for hours and never need to worry about back, neck, or shoulder pain. Your legs don't have to be stiff anymore for sitting uncomfortably – comfort and functionality come together in this sitting spot.
There are many options if you want to buy an ergonomic chair, but the ErgoChair Plus can certainly give you numerous features that are a challenge to beat. 
3. Herman Miller's Embody Chair
If you've done any research about chairs, you have probably read about Herman Miller models. They're immensely famous and numerous customers love them and have said they're some of the best chairs they've ever had. 
The Embody chair might be one of the best office chairs for long hours. Its design includes high-quality, sturdy materials that make the model last for years, it's affordable, and it can also adjust to your needs as you change all the settings at leisure. 
4. Serta's Office Chair with Smart Technology
You might wonder how Serta ended up on this list, considering that it's a company that has been making mattresses since the 1930s. Recently, it has turned its attention to office chairs, and now it can give you one of the most comfortable models you can buy! 
Serta's model is a comfortable computer chair that has no less than five layers of cushioning for you to feel at peace when you sit on it.  
Furthermore, this comfortable office chair offers a straightforward assembly process, which means that you don't need to do too much to set it up. 
5. Ergohuman's High-back Chair
Ergohuman is another famous brand that offers standing desk chairs and different sitting spot models. In his case, the high-back chair stands out from all of the company's products because of its features. 
Buying the high-back chair means you get a comfortable sitting spot with swiveling features. Moreover, Ergohuman brings you a sturdy headrest, seat, and back, so you never need to worry about balance or stability while you're sitting down. 
Since this comfortable home office chair promises comfort above everything else, its primary material is breathable mesh to give you the best experience possible. 
6. Reclining Leather Office Chair by Duramont
Being able to lean back, recline, and rest while you're working is one of the best advantages you can have during your office time considering that it's a fantastic opportunity to relax. However, not all chairs offer you this option. 
With Duramont's comfy office chair, though, you can get functionality and comfort as the sitting spot gives you the best of both worlds. The reclining model feels fantastic and looks incredible due to its leather padding.  
At the same time, this comfortable office chair offers some adjustable features, and this is also very convenient if you prefer having the chance to change some of its settings. 
7. Active Sitting Chair by Swingsit
Swingsit is definitely not as popular as other brands on this list, such as Autonomous, Heman Miller, or Ergohuman. Nonetheless, it still offers a comfortable office chair that you should examine when you're picking yours.  
If you're looking for an office chair for back pain, this might be one of the best options you can go for. It has adjustable features, allowing you to change its height to fit your needs.  
Additionally, it provides users with innovative characteristics as it relies on technological advances to make you have a fantastic experience. Although not many people know of this comfy office chair, it's definitely worth a try. 
8. Ergonomic Adjustable Chair by Duramont
Ergonomics are essential when you want the most comfortable desk chair. Why? Because unfortunately, you can't work from your sofa or your bed without having your back, neck, shoulders, and legs suffering the consequences of it. 
To avoid that, having an adjustable chair such as Duramont's is crucial. This model is ideal because it offers numerous features but it's still affordable, so you don't have to worry much about it fitting your budget. 
9. Gaming Chair with Speakers by GTRacing
Office chairs don't need to be boring. Read that again – you don't have to buy a dull chair just because you're an office worker. On the contrary, since you're going to spend a lot of hours in front of your computer, buying a model that makes you feel motivated and productive is essential. 
GTRacing offers a fantastic product to consider, the Gaming Chair with Speakers. It's an immensely convenient comfy office chair that you can rely on to use for hours without having your health suffer from any consequences.  
Since it has smooth casters, you can quickly move it around if you need to transport it. At the same time, it offers a 360-degree swivel experience along with many other features. 
Keep in mind, though, that due to the materials that this comfortable home office chair includes, it might feel a bit firm at first. However, you shouldn't fear or think that you got an uncomfortable sitting spot – in just a few days, you'll see how soft it becomes. 
10. Standing Desk Chair by Songmics
Just like Setra and Swingsit, Songmics is not as famous as other brands. Nonetheless, when it comes to getting a comfortable office chair, it offers something that you need to see before buying anything else. 
The Standing Desk Chai by Songmics is fully adjustable and it's one of the best alternatives you can get if you want a stool for your standing desk.  
With a quick assembly process, you can get this stool working and be ready to get your to-dos done. It's a very comfortable computer chair, and that's why it earned its spot on this list! 
11. Ergonomic Office Chair by Capisco
A saddle chair such as Capisco's is also an ideal alternative if you have a standing desk. Many people believe that the design of this sitting spot is funny... and it's true! It looks peculiar and it's very weird compared to other alternatives. 
However, you shouldn't let something like that mislead you. The chair is immensely comfortable, it's sturdy enough to support you, and it can protect your back, neck, and shoulders from suffering stiffness, pain, or discomfort. 
12. Executive Chair by Ergohuman
A synchro-tilt mechanism with infinite lock possibilities, a seat-sliding option, and pneumatic seat adjustment features are what welcome you if you buy Ergohuman's executive chair. 
As was mentioned before, Ergohuman has gained some fame for offering top-notch comfortable office chair alternatives. In this case, the executive model is not an exception to that statement, and it offers some of the best features you might find out there. 
It's a high-quality black office chair with leather as its primary material, and it offers numerous adjustable features. Overall, it's a high-quality sitting spot that can never disappoint you. 
13. Adjustable Chair by Sidiz
Some people want somber, functional chairs that don't have a flashy design and just do what they need them to do. However, that's not always the case, as you might want something more beautiful and aesthetically pleasant. 
If you belong to this second group, checking out Sidiz's adjustable chair is a fantastic option. You can not only change its features to make them match your needs but also buy the sitting spot in the color you like from the brand's collection. 
Customers have said that their back pain decreased after using Sidiz's chair, and this is immensely important if you're going through the same.  
14. High-back Leather Office Chair by Starspace
The name 'Starspace' might make rock fans remember Bowie's Starman, but in this case, the brand offers something much more different – a comfortable office chair that gives you the most fantastic features you could ask for. 
Buying the high-back chair means you're getting a top-notch, beautiful, high-quality model with a design that has marvelous leather as its primary material. 
This is one of the best big and tall chair alternatives you could go for because it's bigger and wider than other models, and it can stand a lot of weight. Lastly, it includes adjustable features, so you can change some of its characteristics if you want. 
15. Clatina's Big & Tall Chair
Along with Starspace's option, this one is another alternative for big and tall users, particularly for its 400-pound weight capacity. 
Clatina's alternative is ideal for any person who wants a comfy office chair to accompany them during long work (or gaming!) hours. With a sturdy and resistant build, you never need to worry about balance, and of course, it's also a long-lasting product to buy. 
16. Leap Fabric Chair by Steelcase
Steelcase's Leap Fabric comfy office chair is its number-one selling product. Since 30% of it is recycled materials, you can help the environment by buying this alternative. 
Furthermore, the Leap Fabric Chair is definitely one of the most comfortable desk chair options you can find on the market. With adjustable lumbar support and pneumatic seat customization features, you can change the sitting spot around until it has the ideal characteristics to support you while you're using your computer. 
This fabric office chair is very popular because its design follows the natural curve of your spine. Therefore, you might not find any other model that's more comfortable than this, and it's also quick to assemble, so you can set it up soon after you get it. 
17. Genuine Leather Chair by GM Seating
The last model on this list is GM Seating's Genuine Leather Chair. As the name suggests, its primary material is genuine leather, and this is very convenient for people who want an elegant-looking seating spot. 
With a high-quality aluminum frame, this chair promises to be sturdy and provide you with the best balance ever. Moreover, it's very comfortable as its seat has all the padding you need to feel at ease.

Keynote Takeaways
Having a comfortable office chair is essential if you work with your computer for long hours. When you're a gamer, you also need to buy something that's comfy, so reviewing a list of the best alternatives might have helped you. If you're an office worker looking for the perfect furniture for your setup, you can find great discounts with Autonomous employees program. Now, you have to compare the options and make your choice!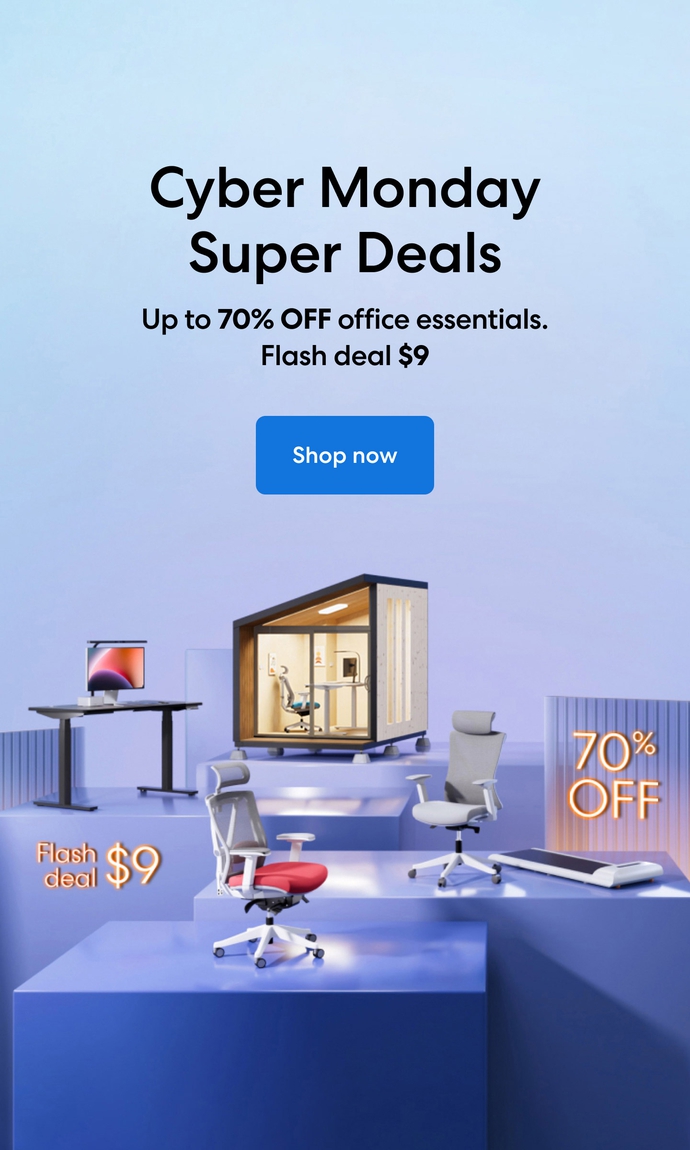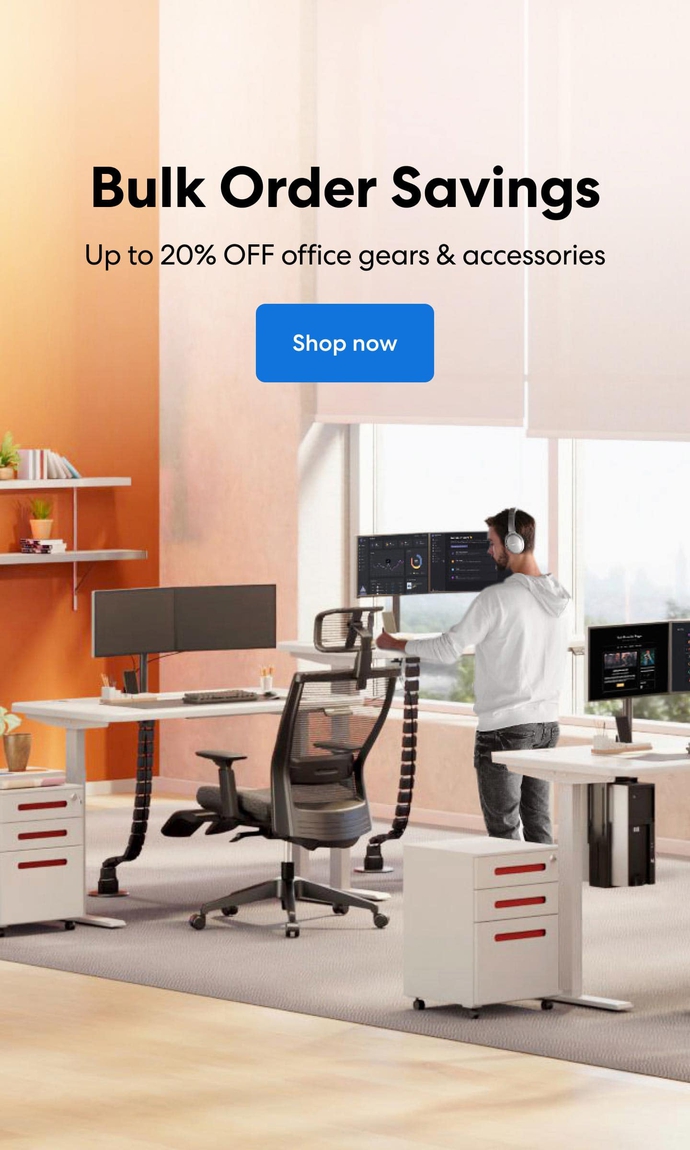 Subcribe newsletter and get $100 OFF.
Receive product updates, special offers, ergo tips, and inspiration form our team.