Smart Products
18 Best Active Sitting Chairs for Productivity & Health

Autonomous
|
Nov 24, 2021
3,803 Views
The concept of active sitting may not be very familiar to you. How does one sit actively? That's not the kind of thing that even sounds like it should not work. However, learning the concept and applying it to your office space can have a substantial positive impact on your productivity and the resulting quality of your work 
If you are interested in working as healthily as possible, getting your hands on an electric standing desk may have already been one action on your radar. Before you follow up with a traditional ergonomic chair, maybe a sit-stand stool is a better idea. Of course, these are not the only active sitting mechanisms that exist. 
The need to sit more comfortably is exactly why soul seats were invented. The active options here were created from the same need. In fact, you could look at them as soul seat alternatives. Without further ado, it's time to give you some information that can transform your life as you look to obtain your first-ever active office chair. 
What Is Active Sitting?
Active sitting refers to being seated in such a way that one or more body parts are engaged in a much less intense form in the same way they would be during exercise. The difference, of course, is the level of focus and physical energy needed. Obviously, you are not interested in breaking out into a full workout every time you use it. 
Furthermore, active sitting units tend to be designed for the working world. It would be very difficult to fully work out at work at the same time you're trying to type an important document. Instead of boosting your productivity, you may flatten it altogether if you were to try. 
The idea behind such designs considers the fact that the human body was meant for movement. Therefore, predominantly sitting or standing for long hours are two extremes that can both be dangerous. 
Wobbling stools are some of the most popular active sitting chairs. Sitting on one requires you to maintain balance. It's not as difficult as it sounds, meaning it doesn't feel very stressful and you get to take advantage of a mini-workout. A good wobble stool is essentially a core strengthening chair. 
What Is the Correct Active Sitting Posture?
Correct active sitting posture is not much different from traditional sitting posture. Both strive to ensure that you are maintaining a neutral and natural spine position. There should be no arching in the back, and your shoulders are meant to be relaxed. 
If you find yourself on an active mechanism and you're hunching forward, you're doing something wrong. Leg positioning is where the biggest difference is when you compare active sitting to regular sitting. Instead of the approximate 90-degree angle bend in your knees, you may find that you have more of an obtuse angle going on. 
Your legs are never going to be fully straight, but the bend is likely less pronounced, especially since these seating mechanisms are often higher than their ergonomic chair counterparts. 
18 Best Healthy Office Chair Choices
1. Autonomous ErgoStool
This is what you call saving the best for last. The Autonomous ErgoStool has a sturdy base and supports an incredible range of motion. There is high adjustability, making it appropriate for a variety of people and desks. 
The ergonomic sloped seat provides comfort, and the base material can give you traction on even some of the smoothest surfaces imaginable. People who are up to 270 pounds can use this ergonomic adjustable stool with no worries, and Autonomous has made it available in four well-balanced colors that can fit into a variety of office aesthetic types.
2. ErgoChair Pro
This is another active sitting chair from Autonomous. When seeing ErgoChair Pro for the first time, it's easy to think that the unit is massively uncomfortable, though that's not the case. However, you must constantly use your muscles to keep yourself upright.
This means it's more suited to those who have a larger pool of muscle strength to dedicate. Be that as it may, users get to benefit from a plethora of physiological and psychological benefits for productivity needs 
3. ErgoChair Recline
The name should be enough to tell you that this is a core strengthening chair through and through. Weak core muscles cause back pain. That's because the back muscles must go through additional strain to keep you supported. 
The ErgoChair Recline puts moderate pressure on the user to maintain balance, which promotes consistent core exercising. The seat supports just enough of your lower back, and once your feet are on the floor, you should almost naturally find yourself in a proper position. 
4. Kneeling Posture Office Chair
Here is a chair for good posture that features a different design style from the rest. You don't sit against it for support. Instead, there is a pad that aligns with your knee that you kneel on, while the comfortable seat cushion supports your backside. 
It may seem like a strange position to be in, but it may be the best chair for posture support for those who are suffering from lower back issues. Additionally, such an orientation makes for better blood circulation and deeper breathing. 
5. Rockin' Roller Desk Chair
While an adult can use this one, it's more suited to teens. The fur design of this active sitting chair is attractive but doesn't take away from the seat's functionality. The inclusion of a foot pump means inflating or deflating the chair to meet height or volume requirements is a breeze. 
Note that the fur is not a requirement, as it can be removed to sit on what's underneath. It's a great way to ingrain healthy habits in teens. 
6. Wigli Chair
No one would blame you if you thought you were looking at a tripod or a synthetic drum. Instead, it's an active office chair designed to relieve pain, align your spine well, and support you in working out as you work. 
The brand name is the perfect representation of the design, which means it's better suited to those strong enough to maintain balance with more effort than usual. 
7. Learniture Active Learning Stool
This is another active sitting chairs model that is not only suited to adults. Taller teens or children can take advantage of it too. There's respectable padding included, and its height adjustability makes it suitable for various persons. 
Its composition yields many physical and mental benefits that can make the classroom, design, or even the engineering environment incredibly engaging and innovative. 
8. Humanscale Freedom Saddle Seat
You probably already guessed that the top of this seat is a saddle. That may sound discouraging from a comfort perspective, but Humanscale did a very good job here. It increases the space between your hips and forces your spine to align properly. 
Mostly, you end up with tremendous pain reduction from the healthier curve that your lower back is likely to develop. The seat is respectably soft, and wheels are included for mobility. 
9. Mogo Portable Seat
This Mogo design is another healthy office chair that you may consider. It gives you a fuller range of motion than many other designs, allowing you to stretch important muscles more while maintaining a good posture as you get your work done. Your pressure points are cushioned when you sit, and it provides the perfect incline to make for a productive session. 
10. Wobble Stool
Based on the explanation of active sitting and its importance, the name sounds like the perfect addition to the active sitting chairs list. As you'd expect, their wobble feature allows you to shift your weight for consistent exercise. 
You are allowed a 360-degree range of motion allowing you to tackle your legs, core, and hip from different angles throughout your work. 
11. Gaiam Balance Ball Chair
As the name implies, there is a balance ball at the center of this active office chair. The brand is even famous for its exercise ball designs. The chair simply allows the ball to rest in the middle, providing you with a comfortable seat that can translate to a mild exercise station. 
Adjusting the inflation can adjust your height, and the backrest provides all the additional posture support you may need. 
12. Zenergy Ball Chair
The Zenergy Ball Chair may look strange at first glance, but when you experience sitting on these kinds of active sitting chairs, everything changes. A mesh net and anti-burst design contribute to tremendous durability. 
There is a constant feeling of development with repeated use, as it trains your body to sit with better posture over time. The rounded surface design is conducive to core activation, helping you to reduce back pain. 
13. Muvman Sit-stand Stool
This is the kind of healthy office chair design that translates to a top-tier stool for standing desk needs. It's not too wobbly, nor is it too stiff. The design choices cause it to be firmly grounded, while providing the user a quite desirable range of motion. 
The amount of effort you must put into motion is not so much that it distracts you from your work. Note, however, that it is on the more expensive side of the spectrum. 
14. Swopper Stool
While difficult to assemble, once you get the Swopper Stool going, you are likely to progressively enjoy it. While many active sitting chairs either offer low or high movement resistance, you can adjust the level with this design. 
Additionally, the gas lift mechanism makes height changes while using your standing desk a breeze. Another desirable feature is the cushioned seat, which is not typical of these designs. 
15. ECR4Kids Sitwell Adjustable Stool
It doesn't hurt to throw something in for the little ones occasionally. This ergonomic adjustable stool is built to promote greater learning through increased engagement, improved energy, and better focus. 
Not only do you help your young ones to learn more, but you also get to prevent obesity from a physical activity standpoint. 
16. Buoy Active Sitting Task Chair
From a visual standpoint, this active sitting chair seat looks the most comfortable on the list. After all, instead of the typical stool aesthetic, it looks like a cylinder. The physics implemented can only be described as an oddly balanced combination of stable and wobbly. The intention is to give you a high-quality core strengthening chair experience. To this end, you end up with a high-quality workout experience that's balanced by comfort. 
17. Locus Leaning Seat
When you look at this active sitting chair design, it's very difficult for you to not immediately think you're looking at either a scooter or treadmill. Instead of standing or sitting, you lean into this one. No description can make the experience sound comfortable, though it is. 
While you use the seat, it engages your leg and back well, allowing you to benefit from a mini-workout while providing you with incredibly strong support. Anyone who is looking for the best chair for posture support is going to find a credible contender here. 
One of the biggest secrets lies in the way it takes quite a bit of pressure off your spine. 
18. Ongo Chair
Ongo went for a very plain design with this healthy office chair option. In fact, you could say it looks a lot like a mushroom with a colored top. Its strength lies in its range of motion and the feedback that it provides when you move. 
If you want to make things a little more intense as you work, feel free to remove the round base, which increases your available range of motion. Of course, the higher position also means a better hip angle. 
Final Remarks
Now you have a better grasp of active sitting. You have also seen 18 of the top seating options on the market that fall under this umbrella. With these findings, you may never use a traditional ergonomic chair exclusively again. 
This is the kind of information you don't keep to yourself. Why not introduce this revolutionary concept to those you love and anyone you know who may be interested in or benefit from a specially designed chair for good posture?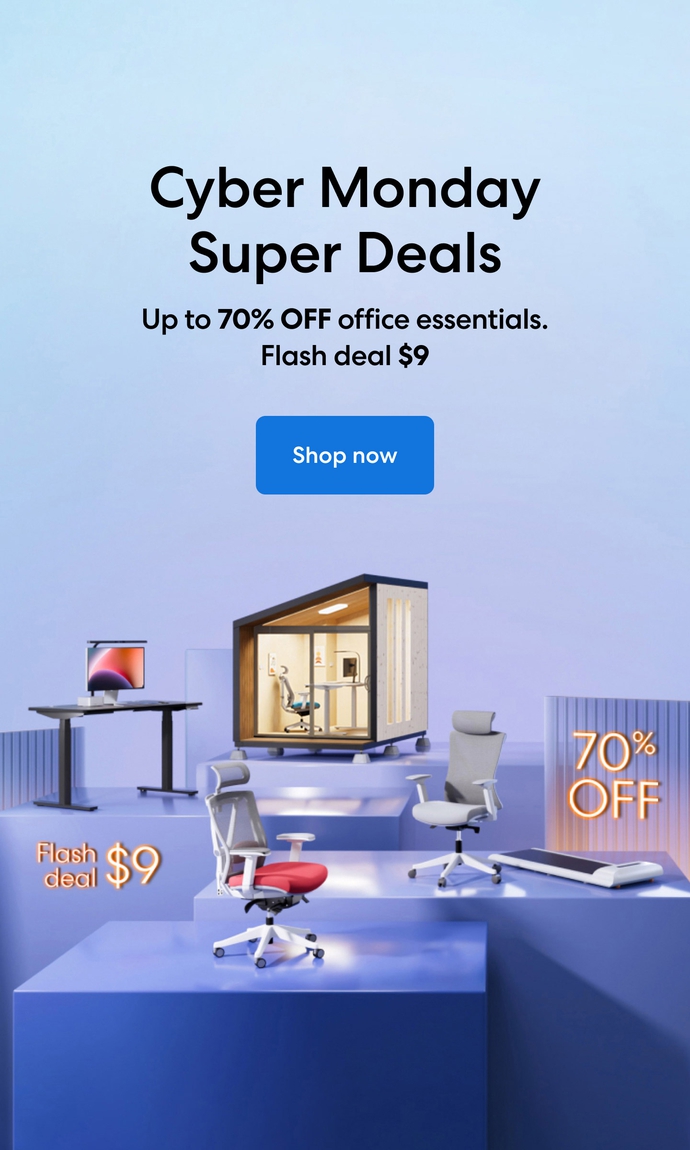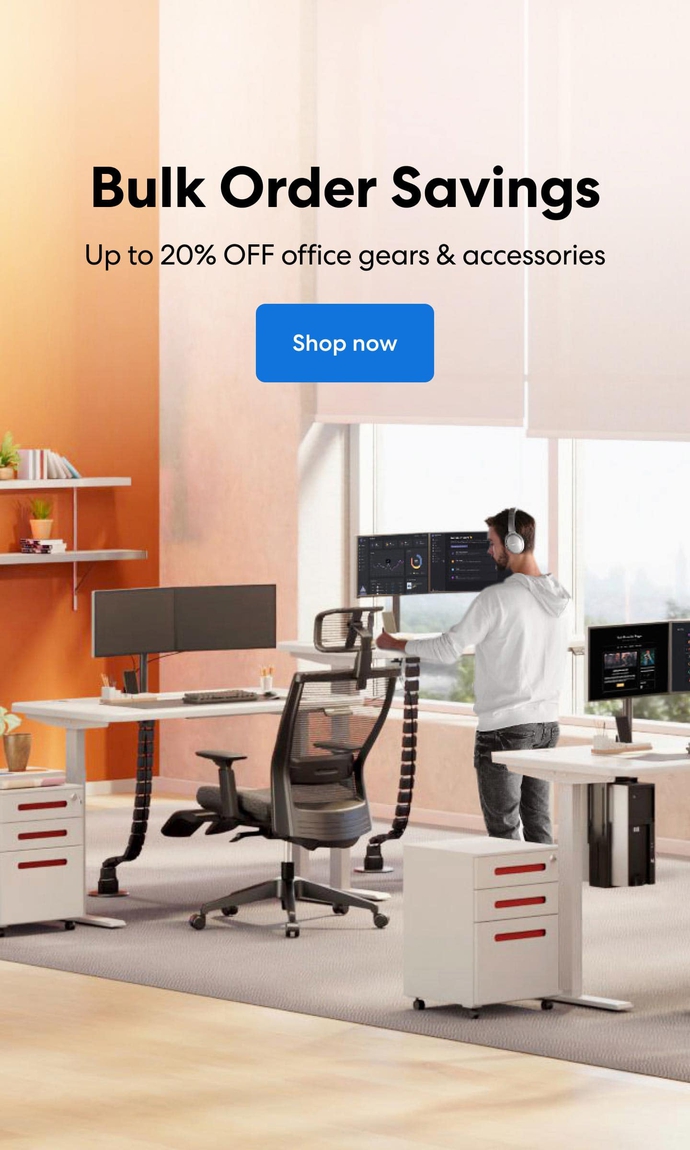 Subcribe newsletter and get $100 OFF.
Receive product updates, special offers, ergo tips, and inspiration form our team.