The office chair you use is crucial. When choosing your reclining work chair, you need to consider various factors, such as whether it is ergonomic or not. Having a heavy duty reclining office chair is a must because it has both physical and mental benefits, which result in optimal work performance and productivity. When you are going to be sitting in a chair for an extended period, you need to ensure that it is a high-quality product.
It is very easy to experience stress, distractions, and a lack of motivation when you are doing office work. You can reduce all of these negative factors by changing something as simple as your office chair. In 2021, an ergonomic chair is a must! As the external world evolves, so should your work environment and habits. Office chairs have been taken to the next level with the incorporation of reclining functions and retractable footrests feature. Have you considered making the switch to one of these chairs?
Make sure that 2021 is your most productive year yet with the best ergonomic reclining chair. If you have no idea how to choose a seat, then you have come to the right place. Read below to find out what we believe the 18 best ergonomic reclining chair options for 2021 are.
Why Do I Need a Reclining Office Chair with a Footrest?
The Pros of a Reclining Ergonomic Work Office Chair
There is an endless list of reasons as to why you should invest in a reclining chair with leg rest. These types of chairs fall under the ergonomic category. Having ergonomic office equipment is essential because:
It supports and helps correct your

posture – Reclining work chair footrest options are designed for this reason. These products have all the necessary features.

A lot more comfort is provided – These user-friendly chairs allow you to adjust the features to suit your tastes.

Neck and back pain are reduced – One of the main things people complain about after work is their pain. An adjustable

headrest and backrest are included to eliminate this by providing adequate support. The footrest also offers support, which helps to eliminate this pain.

It makes working easier – All the adjustable features ensure that no pressure is placed on your mind or body. The chair is made specifically to accommodate working environments.
The Cons of a Reclining Ergonomic Work Office Chair
The only downside to purchasing an ergonomic chair is the price. These products can be slightly more expensive. They are an investment that you might need to budget for. With that being said, there are plenty of affordable options as well. When looking at these options, it is vital to make sure that the product has all the features that a useful ergonomic chair should have. Price is a tricky subject because everyone's budget is a variable. No one may have the same budget to spend on something like an ergonomic chair.
Many of these chairs also require self-assembly. This is generally not a complicated process; however, it can be viewed as an inconvenience for some people.
Top 18 Ergonomic Reclining Work Chairs with a Leg Rest for 2021
There are so many different options with different features to choose from. The market continues to grow, which makes it more challenging to decide. We have done the research for you, and our top picks are:
1. Autonomous MyoChair
We believe that this is the best reclining ergonomic office chair with a footrest on the market. The Autonomous MyoChair is user-friendly and designed with maximum support in mind. The reclining support also makes this a really comfortable option. It is also completely customizable which means that you are getting good value for money. The chair is completely customizable; it includes an adjustable backrest, headrest, armrest, footrest, and seat height. The Autonomous MyoChair offers so many beneficial properties that make office work more bearable. 
2. Autonomous ErgoChair 2
The ErgoChair 2 is one at the top of the range of ergonomic chair options. Its' high-quality materials and customizable features make it a must-have product. It is designed to help align your spine and reduce back pain. The flexible lumbar system and foam seats are what make this possible. You can adjust it to achieve the exact height and width that you want. It contains all the features that should be present in an ergonomic office chair. The ErgoChair 2 is one of the more advanced chairs on the market. It is a great investment option if you are in need of a new chair.
3. Killabee Reclining Office Chair with Footrest and Massager
This chair is all about comfort as you can make adjustments to the different sections of the chair. The ergonomic design is a result of the retractable footrest, high backrest, and armrest. One of the features offered by this chair that you are not going to find in other products is the electric massager. This helps to relieve any pressure and tension in your body. Reduced levels of fatigue are also a bonus.
4. Respawn Reclining Office Chair with Footrest
The Respawn ergonomic work chair is a fantastic choice. It offers optimal support in all the critical areas. This reclining chair has a versatile range; it can be adjusted between 90 and 155 degrees. The footrest is an added bonus.
5. Ticova Reclining Ergonomic Chair
This reclining office chair can be moved in different positions up to an angle of 140 degrees. It is perfect for those who sit for long periods, as it is designed with high-density foam and thick padding throughout the entire product. It provides significant support for your back, neck, and lower spine. Overall, it is a good quality office chair.
6. Hbada Reclining Ergonomic Office Chair
Design and functionality have been incorporated into this product. A breathable mesh back increases comfort and productivity levels. The 150-degree reclining mechanism and retractable footrest only add to this. This chair contains all the necessary features you would expect an effective ergonomic chair to have.
7. Bossin Reclining Office Chair with Footrest
An extendable footrest and large seat cushion are two noteworthy features of the Bossin. PU leather is used, which is water-resistant and skin-friendly. The benefits of this chair include comfort, high-quality, reduced pain, and adjustability. The Boss makes sitting for extended periods an easier task. The reclining feature enables you to adjust the chair between 90and 155 degrees.
8. Flash Furniture Reclining Office Chair with Footrest
The comfort, swivel feature, padding, adjustability, and reclining feature make this a great option. This office chair makes use of a LeatherSoft Upholstery, which ensures that significant support is provided. Complete freedom and movement are provided with the Flash Furniture Reclining Office Chair.
9. Von Racer 360-degree Reclining Office Chair with Footrest
The footrest adds to the ease of use and comfort of this seat. Other features include the reclining ability, electric massager, and the 135-degree locking system. Thick padding only adds to the convenience of the product. The Von Racer is known to assist with decreasing levels of fatigue.
10. Healgen PU Leather Reclining Office Chair with Footrest
This is a slightly more expensive chair; however, it is an extremely durable option. If you have to work for long hours, then this could be the chair for you. The materials used to make this a high-quality chair; it has been produced with PVC and PU leather. Other features that add to this product's comfort include an adjustable reclining feature, footrest, and lumbar cushion.
11. Duramount Reclining Office Chair with Footrest
The Duramount reclining office chair has been designed with comfort and convenience in mind. Comfort is provided through the lumbar support and soft padding. Convenience is offered through the footrest and adjustability. You would not be disappointed with this product.
12. HOMO Reclining Office Chair with Retractable Footrest
This product incorporates many ergonomic features, which makes it user-friendly. It is produced to cater to your specific preferences; this means that you can expect maximum comfort. The beneficial features include a 360-degree swivel function, 90-to-145-degree reclining ability, adjustable seat height, lumbar support, and headrest.
13. PULUOMIS Reclining Ergonomic Home Office Chair with Footrest
Longer hours of work and productivity levels are not a concern when it comes to the PULUOMIS Reclining Ergonomic Home Office Chair. Office workers can expect to be provided with a reclining function and padded, retractable footrest. These ergonomic features help to relieve any pain and pressure placed on your hips and spine. A supported headrest and lumbar cushion only add to the comfort provided by this product. The PULUOMIS chair had to make this list due to its convenience for office workers.
14. Smugdesk Office Chair with a Retracting Footrest
You are going to benefit from this office chair should you decide to invest in it, especially if you battle with cervical pain. The retractable footrest and completely adjustable headrest are positive attributes to this chair's design as they increase the comfort provided. Additional ergonomic features include the adjustable armrests and height of the chair.
15. Homall PU Leather Reclining Office Chair with Footrest
A 90-to-180-degree reclining range is offered with this chair, along with a 360-degree swivel function. This enables comfortable movement. Lumbar support is being provided with the headrest and back cushion. This chair has been designed with comfort in mind, which helps correct posture and eliminate any aches and pains.
16. BestOffice Reclining Office Chair with Footrest and Lumbar Support
This work office chair has a vibrating technology that massages your entire body while you work. The chair does come with a remote that enables you to control this. Comfort is increased through the 90-to-155-degree reclining option, headrest, and lumbar support. You can expect an increase in productivity with this chair.
17. IntimaTe Reclining Office Chair with Footrest
This is the perfect work chair for any office as it has a retractable footrest and reclining feature. It also contains a high level of padding, which makes it extremely comfortable. Additional ergonomic features include a backrest and headrest, which help to take unnecessary pressure off your spine. If you are looking for an effective office chair, this is an excellent option. 
18. Cherry Tree Furniture Office Chair with Footrest Retraction and Reclining Features
The Cherry Tree Furniture Office Chair is a luxury product due to its extra and thick padding. This padding is incorporated throughout the high back and retractable footrest. Significant lumbar support is provided through the backrest, reclining feature, and 360-degree swivel function. The chair's height can be adjusted, and you can adjust up the reclining quality to 170 degrees. What more could you possibly ask for?
All of these chairs have remarkable properties. It is about finding the chair that is going to compliment you and your work environment the most effectively.
The Bottom Line
There were various high-quality reclining ergonomic office chairs with footrests in 2020. Do not go through 2021 without one of these products. It is an investment for your health and office space. Are you ready to take your office to the next level with one of these chairs? Working at your desk has never been simpler.
A reclining office chair with a footrest is a must in today's world. From aesthetics to comfort, design, and advantages, you can find the perfect product for your office. With so many available options, you are bound to find the perfect reclining chair for yourself.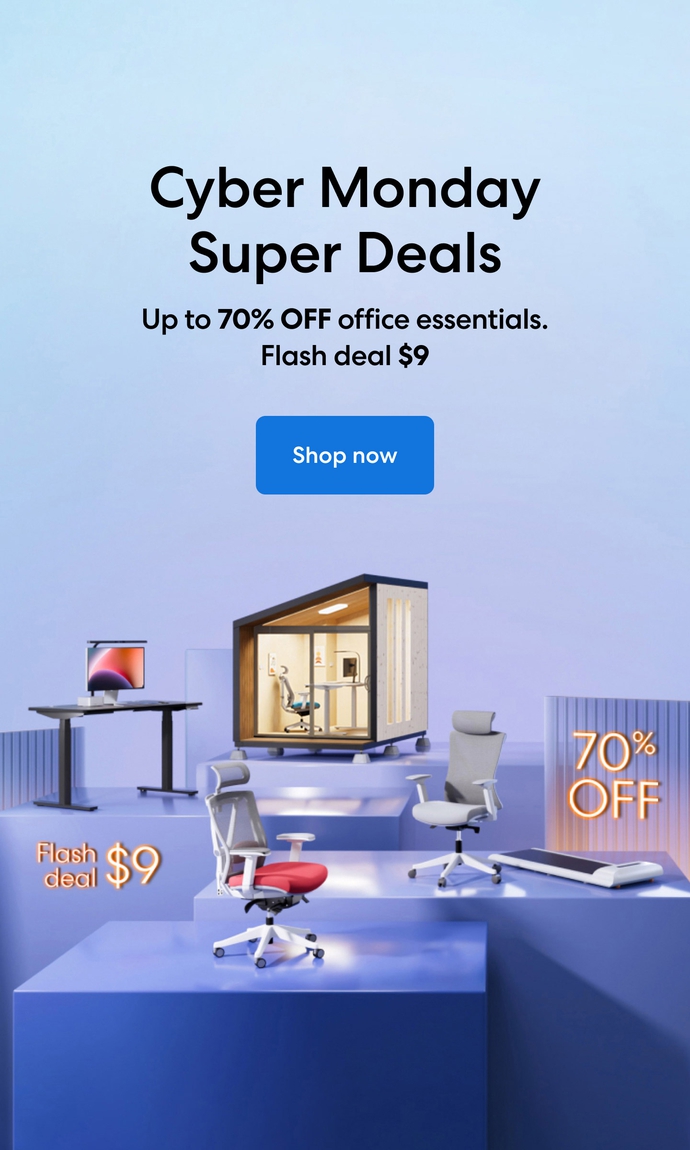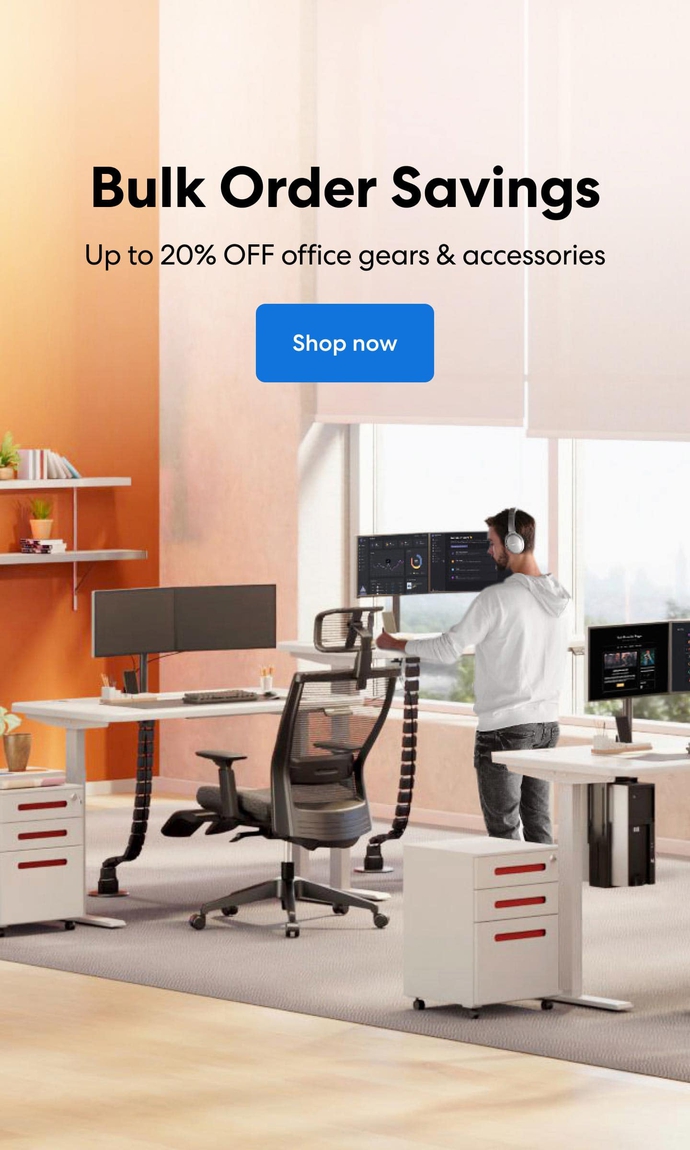 Subcribe newsletter and get $100 OFF.
Receive product updates, special offers, ergo tips, and inspiration form our team.