One of the best ways to give your office an upscale appearance is to get a high back ergonomic office chair. You can usually see them in executive offices and conference rooms, and they give off a feeling of importance wherever they are. They also improve your comfort and overall productivity, making work considerably more fluid.
As there are many different options and styles available, choosing the high back ergonomic desk chair that best fits your needs can be challenging. This article provides you with a list of 18 of the best high back office chair options taking into account different criteria such as lumbar support, comfort, materials, and price.
What Is a High Back Ergonomic Office Chair?
High back ergonomic chairs don't have a definite requirement in the office furniture industry. Some people consider that a high back chair must be tall enough to support your head. Other manufacturers add the term to distinguish versions of the same chair with different backrest sizes.
These chairs generally have a backrest around 25 inches tall from the seat and can comfortably support your mid and upper back. Although there isn't any support for your head or neck, some chair models offer an option to add a headrest, easily extending the chair's height over 30 inches.
Other high back chairs have a considerably tall backrest, some reaching as high as 32 inches. These chairs can support your back's entirety along with your head and neck. It can prevent neck and back pain for users.
Things to Look for in a High Back Ergonomic Chair
The main thing to consider is the chair's back height. As previously said, some backrests can support your entire back, neck, and head, while others only cover your back. Both types offer good comfort, but the latter may be better for supporting your upper back, and they usually aren't as massive as other high back chairs.
Another feature to look out for is whether it has a headrest. You can commonly see headrests on high back ergonomic chairs, but they may be an optional addition for some chairs. These chairs also tend to offer more adjustability, making them great for office work. For headrests, height adjustability is an essential feature, as it lets you adequately adapt it to your neck's curve.
The upholstery choice may also be relevant as you look for a best high back office chair with adjustable features. Out of the main upholstery types, leather, fabric, and mesh, the latter has the least high back options. If you want a mesh ergonomic chair with a high back that can support your neck, you need to look for one with a headrest.
What Are the Best High Back Ergonomic Office Chairs for 2022?
The office furniture market has an immense amount of high back chairs available for sale. Picking one out while considering the backrest's height, upholstery, whether it has a headrest, and many other things can be difficult. To make things easier for you, here are some of the best high back office chairs available you can get in 2022:
1. Autonomous ErgoChair 2
The ErgoChair 2 is the best overall high back ergonomic office chair on this list. It features an exceptional amount of adjustability, allowing you to optimize your health and maximize your productivity while working. The chair has an Italian tilt mechanism with multiple levers that let you customize its reclining backrest's support and resistance effortlessly.
Its headrest is height adjustable and can be tilted, allowing you to adapt it to your neck's natural curve. The chair also comes with a flexible lumbar support, premium foam seats, and a mesh backrest that makes the chair incredibly comfortable and highly functional. If you're looking for one of the best high back chair options, you can buy this ergonomic chair without regrets.
2. Autonomous Kinn Chair
Kinn Chair stands out from the rest because of its unique thermoplastic elastomer material (TPE). It has a specialized fishbone design expertly made that encourages a proper sitting posture, improving your well-being while offering great comfort and support. Due to the chair's environmentally-friendly and innovative materials, it also guarantees higher durability.
It falls slightly short in height for a high back ergonomic desk chair with a 23-inch back height. However, it makes up for it in adjustability. You can adjust this chair's armrest, seat height, and back tilt angle and tension. The chair also has two versions, naked TPE and mesh fabric, and both provide similar coziness.
3. Steelcase Gesture Chair with Headrest
The Steelcase Gesture is another excellent high back ergonomic chair with a headrest. Its adjustability allows the chair to support a wide range of postures through the arms, seat, and back. This results from the chair's 3D LiveBack technology, which lets it mimic your spine's natural movement, contouring your back in any position.
The chair's headrest also allows an unprecedented range of motion, giving you more significant control over your work postures. This comfortable chair can go along with any office's aesthetic as it has an incredible amount of customization options, with many color schemes and materials available.
4. Herman Miller Embody
If you're looking for the best luxury high back ergonomic office chair, the Embody is a great choice. This chair has several key features that make it better than most other chairs. The 25-inch backrest features a central spine design with flexible ribs that allows you to fine-tune it to your necessities.
The seat has a unique Pixelated Support technology that distributes your weight evenly and adapts to your body's micro-movements automatically. It makes you feel as if you were floating from the moment you sit down. This reduces pressure and encourages movement, improving your circulation and focus.
5. Secretlab TITAN
This high back ergonomic desk chair has a full-length 33-inch backrest with a built-in adjustable lumbar support. You can easily modify it with a knob on the backrest's side, changing its depth. The Secretlab chair also comes with two memory foam lumbar pillows that provide additional support in the place you need it most. It's highly customizable with four-way armrests, a multi-tilt mechanism with a substantial recline angle, and other essential features.
6. Humanscale Freedom Chair with Headrest
The Humanscale Freedom is another recognizable high back ergonomic office chair in the market. It has an excellent build quality and a backrest that goes up to 32 inches, thanks to its headrest. This chair's pivoting backrest adjusts to your spine automatically, and its sculpted cushions mimic your body's natural contours, offering premium comfort.
As the chair has a self-adjusting weight-sensitive recline, you don't need to bother with any tilt mechanism. Lean back and work in the position you find most comfortable. While this ergonomic chair with high back doesn't have much adjustability, its sleek design goes well with most modern offices.
7. Serta Smart Layers Big and Tall Chair
The Serta chair is a splendid option if you're looking for a comfortable and supportive big and tall office chair. Its soft cushioning system and many ergonomic features allow this high back ergonomic office chair to improve your posture while providing comfort. The lumbar support also cradles your back and complements your back's shape to prop it up naturally.
8. Via Oslo Chair
The Via Oslo is a high-end chair featuring a 31-inch tall backrest that uses a steel frame and molded foam. While it looks like many other high back ergonomic office chairs, it has many characteristics that make it functionally superior compared to others. The chair has several optional adjustability features, such as a seat slider, synchro-tilt mechanism, and multiple armrest options.
9. Raynor Ergohuman High Back Chair with Headrest
This chair has a robust set of ergonomic features along with a high back and headrest. It's an excellent ergonomic chair if you're looking for an easy-to-adjust option. The Ergohuman chair offers constant lumbar support and many user-friendly characteristics that let you easily adapt it to your needs and move around.
You can adjust the armrests, headrest, lumbar support, and seat height and tilt. It has a breathable mesh back that makes it appropriate for hot environments and an alluring design fitting for contemporary office workspaces. With this 28-inch high back ergonomic desk chair, you can be productive even during the most tedious workdays.
10.  Hbada High Back Ergonomic Desk Chair
The Hbada chair features a backrest and headrest ergonomically modeled after the human curves, allowing superior spinal support. It perfectly contours the spine as you switch your posture, reducing the pressure and pain you may feel from using the chair for extended periods.
The chair has a mesh backrest that allows air and water vapor to pass through, eliminating heat and humidity build-up. It also has a synchronized tilt mechanism that provides effortless reclining and an adjustable seat with comfortable foam padding.
11.  NOUHAUS Ergo3D Ergonomic Chair
The NOUHAUS Ergo3D is an extraordinary ergonomic chair with a high back that provides superb ergonomic features. It has an ElastoMesh backrest and seat with soft PU armrests that have a four-way adjustment capacity. You can move them forward, backward, sideways, up, down, and tilt them left and right. The lumbar supports also provides optimized comfort as it adjusts every time you shift.
Its headrest is height-adjustable and tilt-reclinable, letting you place it at the ideal neck position. Even among high back office ergonomic chairs under $400, this one is particularly exceptional.
12.  IKEA Markus Chair
This high back ergonomic desk chair is the tallest mesh option on the list. It has a great fabric that gives the chair a smooth look and keeps you fresh and ventilated for long sittings. The Markus chair is an excellent ergonomic chair for tall people due to its elongated 32-inch backrest. It has built-in lumbar support and other adjustable features, allowing you to tailor the chair to your measurements.
13.  La-Z-Boy Bellamy Executive Office Chair
When you're looking for a faux leather high back ergonomic office chair, the La-Z-Boy executive chair may be the best option you can get. It's one of the most comfortable chairs you can get, and it can complement any office décor.
The chair's lumbar cushions support your back whenever you shift, and it has many easy-to-use levers and one-touch settings, letting you change its height, recline, and tilt. This ergonomic chair with a high back also features layered memory-foam cushions that offer a relaxing sitting experience. You can effortlessly sit for long periods without feeling any strain when you use this chair.
14.  XG-Wing Management Chair
The XG-Wing chair has an exclusive dynamic variable lumbar support that can adjust itself automatically as you move. Its height-adjustable split-back design can cradle your upper back even while leaning from side to side, offering significant comfort. The chair also features four-way armrests, which add to the number of sitting positions you can have. Overall, this high back ergonomic chair with a headrest is an excellent choice if your focus is mainly on ergonomics.
15.  HON Validate Chair
The HON Validate big and tall ergonomic executive chair has a clean design that's ideal for conference environments or other management applications. While it doesn't have much adjustability, its oversized 31-inch tall backrest and 22-inch wide seat provide great comfort and a luxurious look. Some customizable features it does have are a center-tilt mechanism and an upright lock.
16.  HOMCOM High Back Chair
If you're looking for an option of a high back ergonomic office chair that can actively relieve your fatigue, the HOMCOM high back ergonomic desk chair may be the ideal option for you. This executive massage chair provides lumbar support to your entire upper and lower back areas to prevent fatigue. The chair also has a fully padded seat, armrests, and backrest, offering full-body comfort.
17.  Flash Furniture High Back Chair
The Flash Furniture chair has an ergonomic backrest design that correctly reflects your back's curvature. Its mesh fabric also allows air circulation, keeping you cool and comfortable during those particularly long workdays. The chair has several adjustable ergonomic features, such as its armrests, seat tilt angle, and height. It is a good option for your high back ergonomic office chair. 
18.  Office Star High Back Managers Chair
This affordable high back ergonomic desk chair is one of the best chairs available for under $200. It has a breathable yet sturdy interwoven mesh fabric, and the chair fosters good posture and comfort while providing excellent built-in lumbar support. While it falls somewhat short of other chair's back sizes with a 23-inch height, it's still a great budget choice for ergonomics and comfort.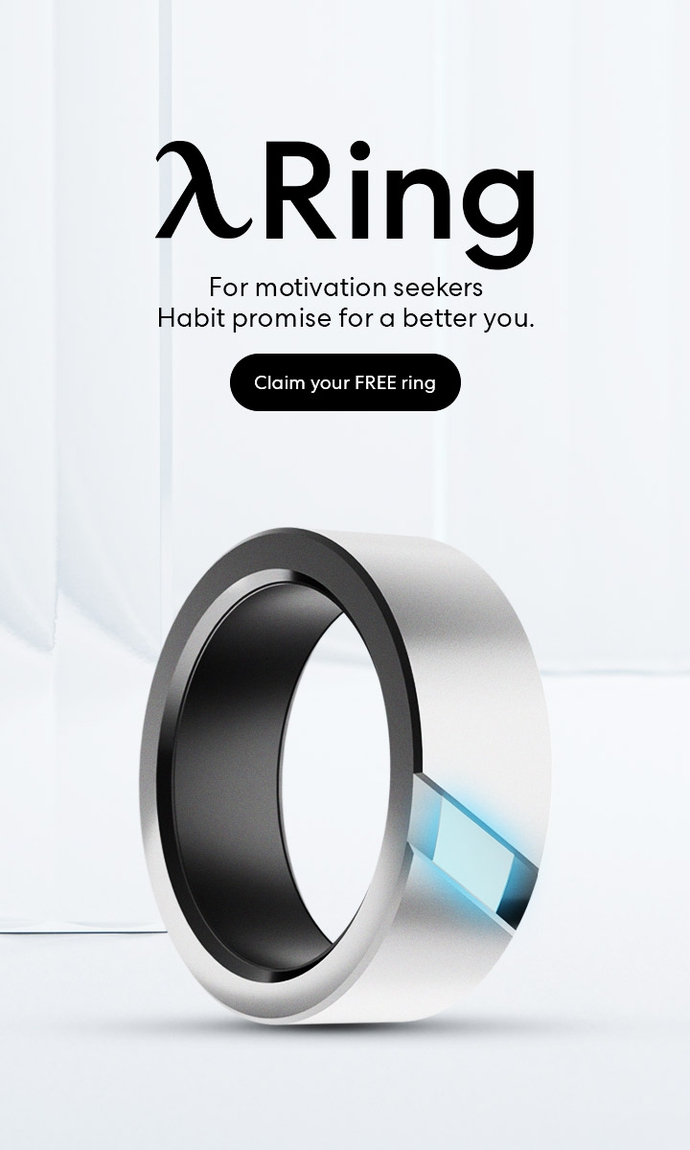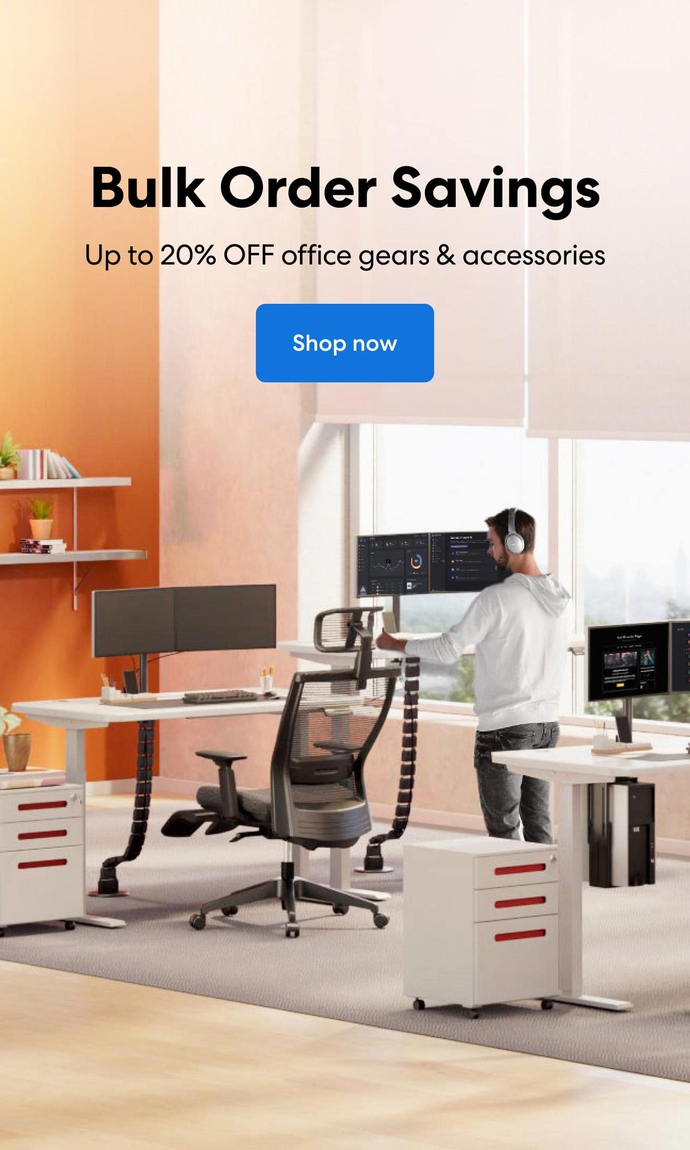 Subcribe newsletter and get $100 OFF.
Receive product updates, special offers, ergo tips, and inspiration form our team.