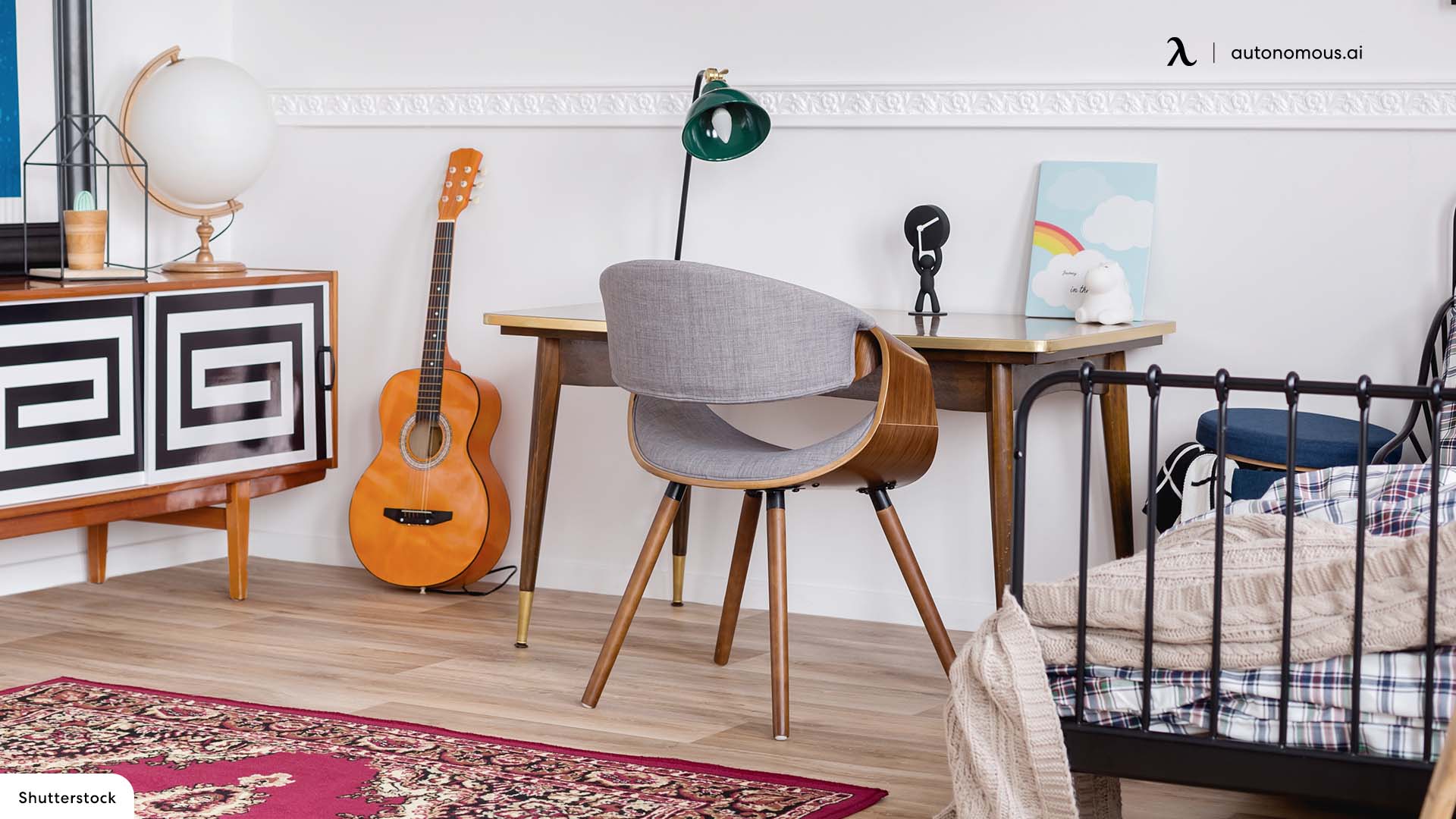 Smart Products
25 Mid-Century Modern Office Chairs (2022 Updated)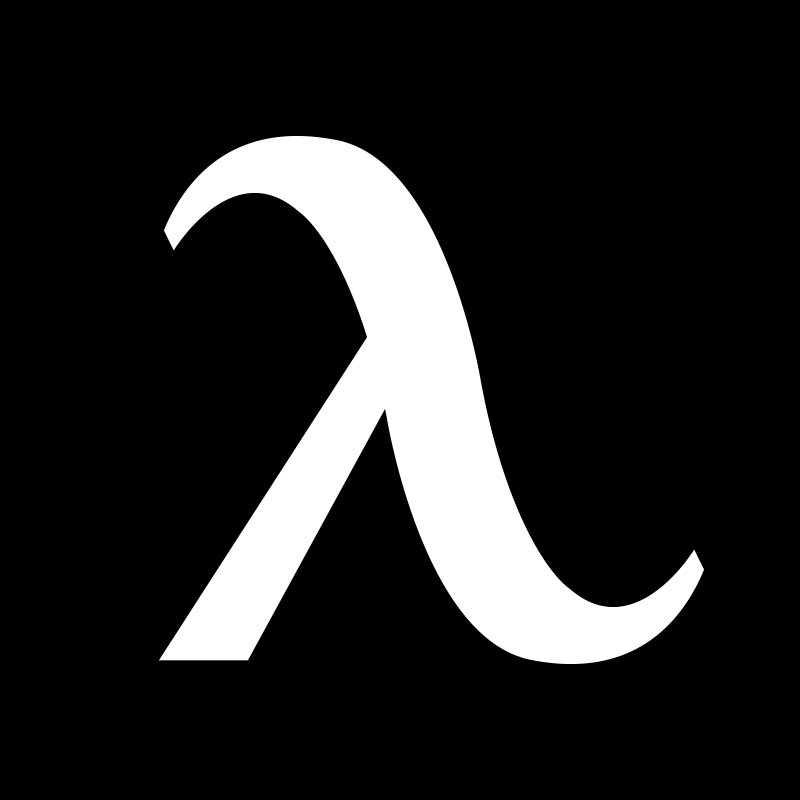 Autonomous
 | 
Nov 25, 2021
Millennial house flippers or aristocrats sipping their Dalmore 62 whiskey might refer to mid-century modern as a stuffy term. The mid-century modern desk chair is anything but! Mid-century modern furniture has its unique style: a little curve here, an accent color there, as well as simple functionality. Wouldn't it be great if modern technology offered more "simple functionality"?
Buying a mid-century office chair can change your work experience. You may get a fantastic piece of furniture to support your weight, but it's also a beautiful sitting spot that can embellish your workstation. However, you might need a few options to choose from, which is what this guide is for. Read on, and find the best alternatives on the market!
What is Mid-century Modern Office Furniture?
The modernist design emerged during the mid-20th century or MCM. You'll know this style by its smooth lines and various colors, materials, and textures. Its clean lines, gently curved shapes, and organic forms distinguish Mid-Century Modern furniture.
Mid-Century Modern furniture is still very popular in contemporary interior design, thanks to its elegance and timeless aesthetic. The style originated in the mid-20th century, hence its name. Modern-style furniture is also known as Mid-Century Modern (MCM). The following characteristics characterize this style:
Simplicity: Ornate elements are used sparingly or not at all.
Form follows function: Complies with architect Louis Sullivan's philosophy.
Organic: Patterns found in nature tend to produce soft curves.
Geometric: Uses basic shapes to achieve sleek edges and clean lines.
Diversity: Includes a broad range of materials and colors
What Is a Mid-Century Modern Office Chair?
If you're looking for a mid-century modern desk chair, it probably means that you prioritize the chair's design above many other things.
Even so, you might not know what this entails since many people don't understand what a mid-century desk chair really is. Overall, you should keep in mind that it's a piece of furniture that reflects the period of the postwar era (from 1949 to 1969).
A mid-century modern office furniture usually has a clean design that's ideal for people who want minimalist furniture. Additionally, it blends organic colors with bolder ones, including patterns and different materials to produce a characteristic look.
List of Mid-Century Modern Office Chairs
You surely want to go through different options before choosing the chair you're going to buy. Therefore, take a look at the following alternatives:
1. Antonio Leather Executive Office Chair by Sleep and Play USA
Another incredible option you should keep in mind is the Antonio Leather Executive Office Chair by Sleep and Play USA. It's very famous among customers due to its classic silhouette – it resembles the 1960s, so it might give your office a vintage look and a unique appeal.
This ergonomic modern desk chair is praised by customers, who always say that it hugs your body and gives you maximum comfort. Therefore, if you want the best piece of furniture to go with your modern minimalist desk, the model by Sleep and Play USA might be what you're looking for.
It's a perfect sitting spot if you want a mid-century modern office furniture made of strong metal and leather. Thus, buying it ensures you get a piece of furniture that lasts for years since both materials are immensely durable.
2. SOHO's Soft Pad Management Chair
This mid-century modern desk chair model is inspired by Laura Davidson, and its thick cushions and chrome frame are two of its most important features.
When you want a mid-century chair for your office, you're probably going to look for something that embellishes your surroundings. However, you also want the chair to provide you with the best ergonomic features, so you can sit down for hours without any risk of feeling tired or in pain.
The SOHO mid-century office chair model does not have all the ergonomic features you may get if you buy other models, but it's backrest is still S-shaped, it offers lumbar support, and it can recline. Furthermore, it comes in 10 different colors, so you can easily pick the one you want.
3. Suede Fabric Computer Office Chair by Ovios
You don't often find suede fabric chairs among the best models for your office, but Ovios' choice is one of the people's favorites.
The suede fabric chair by Ovios is both vintage-looking and comfortable, which means you get the best of both worlds. Furthermore, its bucket seat design and high-raised sides are characteristic features of many other models, so you get a fantastic spot to comfortably sit while you're working.
4. Mid-Century Home Office Chair by Volans
You don't have to focus on a single feature to pick a top mid-century task chair. In this case, the model by Volans doesn't offer many remarkable ergonomic features, but it's design might be just what you're looking for if you want to take your surroundings to the next level.
Volans is a famous brand that offers many options to its clients, but this model is eye-catching and appealing from the first moment you set your eyes on it. Its characteristic checkered wood pattern is sleek and vintage, so if you're looking for a different-looking chair, this might be the one for you.
5. Century Office Chair by Armen Living
With this mid-century modern desk chair, you can get padded armrests, an incredible material that can last a long time, and a hardwood rest behind the backrest.
Armen Living's Century Office Chair is also a beautiful sitting spot, especially if you're looking for the best mid-century modern desk chair.
6. Executive Chair by Eternity Modern
Eternity Modern's option is one of the most iconic mid-century task chair models you could buy. It looks fun, vintage, and it has top-of-the-notch features you may want to keep in mind.
On the one hand, the model is called Time Life due to its classic design and fun red color (although you could also buy it in black, white, and in different browns). Additionally, it's made of leather with an aluminum frame, which means it can last for years.
On the other hand, with this modern desk chair, you get smooth rolling casters, tilt control, and many other ergonomic features you might love.
7. Bucket Chair by Fabricius & Kastholm
The Bucket Chair is another famous model by Eternity Modern, which was designed by two experts called Fabricius and Kastholm.
It's a chic and elegant ergonomic modern office chair that comes in a variety of colors and is made with endurable leather, which guarantees that it can last a long time by your side.
8. Management Chair by Hadley
Hadley's Management Chair has a chrome base with rolling casters, and it offers you essential ergonomic features without forgetting about an incredible and appealing design.
If you buy Hadley's mid-century modern desk chair, you're able to choose among many different colors and follow modern office trends that could make your surroundings look chic and fantastic.
9. Mod Office Chair by LumiSource
You can give your office a sophisticated look with a modern ergonomic office chair, which is probably one of the most important advantages you can enjoy if you buy this type of furniture.
Thus, the Mod Office Chair is one of the most modern desk chair models on the market: it has durable upholstery, an incredible chrome base, cushioned backrest and seat, and much more.
10. Swivel Caster Chair by AW Furniture
When you're looking for a top-quality mid-century modern office furniture for your office, you probably want a comfortable piece of furniture that can add more appeal to your surroundings.
The Swivel Caster Chair by AW Furniture is a perfect combination of both aspects – you can get the beauty of a unique design while you also enjoy fantastic ergonomic features, for example, you can swivel and roll with this model, which might be convenient.
11. Modway's Celerity Office Chair
Modway is one of the most famous office chair brands you could check out if you're looking for a high-quality mid-century modern desk chair. Unlike other stores, this one offers you fair prices, beautiful designs, and fantastic ergonomic features.
One of Modway's most iconic modern desk chair models is the Celerity, which offers no less than five dual-wheel casters, a full 360-degree swivel, pneumatic height adjustment, and much more.
Even though there are many chair models out there, this one also gives you an incredible sleek design. If you buy it, your office space can look elegant, luxurious, and classic. It's the perfect item for people who prefer minimalist furniture!
12. Wobi's Reed Lowback Chair
In some cases, you might have a hard time finding a mid-century modern desk chair with a classic silhouette. You may want something that represents a unique style, but that also gives off a very specific look and transports you to a different moment in time.
Although there are a lot of options, office workers might find it difficult to choose the one they want, especially if they have to worry about the budget as well. However, there are some models you may not want to miss, such as Wobi's Reed Lowback chair.
This model is made of pure leather, which means it can last for a long time without suffering any damage. If you're looking for a durable chair, this is one of the best options you should look into.
Furthermore, it has a knee-tilt mechanism you can adjust, and it's available in both black and white leather. Thus, you can personalize different aspects of the chair and ensure it matches your needs.
13. Groove Ribbed Back Faux Leather Office Chair by LexMod
On some occasions, office workers like you might want to buy a fun and creative mid-century modern desk chair for their workspace. Therefore, you may not wish to get a sitting spot that's boring and may make your surroundings look even duller.
However, finding a balance between creativity and elegance is sometimes difficult as well. Fortunately, LexMod offers the best solution for you: the Groove mid-century desk chair.
14. Lineth Swivel Chair by Safavieh
If you're looking for the perfect balance between looks and a classic design, the Lineth might be one of the most ideal models you could find for your office. It's a fantastic chair made of leather and tough metal, so it can endure a lot by your side.
The chair's seat is padded to ensure maximum comfort, and it's easy to transport, which is very convenient. Overall, it's a one-of-a-kind model you don't want to miss out on.
15. Tyler Mid-Century Modern Chair by Zin Home
Some fantastic ergonomic modern desk chair models are high-back office chairs, but not all of them have to be. In this case, Zin Home brings you a remarkable alternative called the Tyler chair.
Zin Home's Tyler mid-century modern desk chair was designed by experts who had a very specific thing in mind: the libraries of the early 40s. Therefore, if you buy it, your office space can have a very specific vintage look due to the chair's leather composition and its unique design.
This model also offers different casters to facilitate movement, which might be essential while you're working. Additionally, its angular frame ensures the best support when you're sitting down.
16. Master Office Chair with Swivel by LumiSource
Another mid-century task chair on the list redefines every idea you may have about a classic office. If you look at LumiSource's option, you might immediately think it's incredibly elegant, luxurious, and stunning.
Buying the Master chair by LumiSource means you get a royal-looking piece of furniture in your office area. It's available in black with gold details, which is one of the reasons why so many workers love it.
17. Stella Office Chair by LumiSource
The last product on this guide is LumiSource's chair, which is not only beautiful, but also offers some important ergonomic features, for example, adjustable height. Moreover, it's made of leather and it includes casters, so it's easy to transport and it's endurable, and you might want that to ensure you don't need another chair soon.
Clearly, this chair catches people's attention, so it may not be the best option if you want something simple. However, if you prefer a more extravagant piece of furniture, it may be what you're looking for.
18. Times Concepts' Modern Soft Padded High Back Office Chair
This model by Times Concepts is immensely famous, especially due to its high-quality material, which guarantees durability.
If you get the high-back office chair, you can add it to your office and get a modern desk setup to ensure your workstation is functional and appealing.
19. SOHO Soft Pad Management Chair
Choosing a color that matches your home office decor is easy with this mid-century office chair, as it comes in 10 different hues. How about its ergonomics? I'd say it's pretty good. Don't expect much if you're looking for increased ergonomics like headrest support or depth adjustment. While the SOHO does not come with a pneumatic height adjustment or a lumbar support S-curved backrest, it does feature a reclining mechanism.
20. Ovios Suede Fabric Computer Office Chair
The softness and warmth of suede fabric give it a vintage appeal. We recommend keeping your favorite scotch bottle next to this one. You know, after a long day at work. The unique design profile of this mid-century task chair features high-raised sides and a bucket seat that is typical of most racing-style gaming chairs these days.
Additionally, if you're in the mood for gaming, you can easily change this modern desk chair. Also included in this chair is a pneumatic height base with adjustment and a recline mode that can be adjusted from 90 degrees to a comfortable 150 degrees when you're ready to relax.
21. Volans Mid-Century Home Office Chair
Cool details on this chair include the checkered wood pattern on the back, and the upholstery on the seat and backrest is soft and comfortable PU-based leather. This mid-century modern office furniture has a lower backrest than you might find on an ordinary computer chair recliner, and the backrest is probably less supportive.
However, the pneumatic height adjustment (4-inch range) and a weight capacity of 265 pounds are still impressive. Colors have these wood "shells" with contrasting checkered designs, and you can choose whether to have armrests or not.
22. Armen Living Century Office Chair
These heavy-duty executive office chairs have sloped, padded armrests and contrast hardwood backrests. In actuality, leather is a PU material that is durable, breathable, and easy to clean. With casters and a 250-pound weight capacity, this 5-star mid-century modern desk chair is sleek and stylish.
23. Time-Life Executive Chair
You can find the real deal (the official Eames chair) at Herman Miller for even more money. Nonetheless, both models offer the same basic elements of design that make the chair so desirable.
You notice two things immediately: padded armrests and thick cushions. This mid-century modern desk chair is perfect for anyone putting in long hours at their desks and their need for comfort all day long.
24. FK 6726 Bucket Chair
One of our favorite bucket-style chairs for a home office is this Scandinavian-designed mid-century modern desk chair from Eternity Modern. This chair comes with a retro three-leg base and molded fiberglass bucket design upholstered in top-grain or aniline leather, designed for a truly vintage look.
A variety of colors are available for the FK bucket ergonomic chair with headrest, including black, cream, tan, and red.
25. Hadley Management Chair
Seats, armrests, and backrests on Hadley are nicely padded. This is the best lumbar support office chair because it looks extremely comfortable.
On a chrome 5-star base, the Hadley sits on rolling casters. This mid-century modern desk chair combines subdued retro design with important ergonomic features, such as height adjustment, tilt lock, and tilt tension.
Mid-century Office Chair Vs. Ergonomic Office Chair
Long-term joint and back pain can be caused by sitting hunched over a desk for prolonged periods. Ergonomics, which is the process of matching a person's job to their abilities, is one of the most effective ways to prevent bad posture. It is more accurate to define employment as "fitting your health needs to your job."
Having your shoulders, back, and neck strained even for the shortest period wears you out and can cause you to develop tendonitis, neck strains, and more.
A simple solution to some of these problems may be ergonomic furniture. Using ergonomic chairs throughout the day allows you to change your posture without changing the best office chair with a headrest.
Having an ergonomic chair allows you to adjust it according to your height and weight, which improves posture by reducing tension on your spine. It is important to ensure that you feel comfortable and supported throughout your workday and that you sit in a way that prevents long-term injuries.
In the market, mid-century modern chairs come in a variety of styles. Choosing one of those will require you to analyze your space and determine which design will be best with your walls and complement furniture.
Furthermore, they provide additional seating space and look stylish. Mid-century modern accent chairs have become more popular than any other type of mid-century modern furniture.
They are very stylish and simple. Its size does not make it difficult to incorporate them into any space in your home or office.
Egg-shaped chairs for the living room are the cutest and most stylish option. They are elegant and sophisticated. No matter your living room theme, they will fit in well. Simple yet powerful, it fits perfectly with the philosophy of mid-century modern furniture!
Autonomous' ErgoChair - Alternative for Mid-Century Office Chair
Most mid-century modern desk chair models offer wonderful designs while sacrificing some of the chair's ergonomic features. However, when you're buying a piece of furniture for your office, you might want to balance the two aspects.
Therefore, the ErgoChair by Autonomous could be the solution to all your problems. It's an ergonomic chair with multiple adjustable features, but it also has a modern and sleek design you might love.
Even though the ErgoChair could offer everything you're looking for, the ErgoChair Pro is another fantastic option many people choose as well, so if you want a different alternative to examine, you should evaluate its features and see if it works for you.
Final Thoughts
When you're buying a chair for your office, you might want to take several factors into account, including its style. Mid-century designs are beautiful and offer some ergonomic features, and now that you know the best models of 2022, choose your favorite and add it to your workspace!
Hey, you have special pricing through your company.
Get exclusive rewards
for your first Autonomous blog subscription.
WRITTEN BYAutonomous
We build office products to help you work smarter.
Coming at You Live from Autonomous' Social Media!