Standing desks are essential to office workers. That's because they help them avoid physical health issues such as back pain. Feeling comfortable at work boosts your productivity and prevents you from suffering from anxiety, stress, and mental exhaustion. 
The best thing about ergonomic products is that you can combine them to double their benefits. An example of that is how you can purchase an ergonomic chair and an electric standing desk for your office. Yet, we are here to talk about the best standing desk mats.  
Many people don't think a mat could help them feel better while working. Yet, the benefits of getting best standing desk mats are excellent. This product helps you correct your posture and focus more on your work.  
Getting the best standing desk mat is no easy task. Read this page to know the 19 best standing desk mats for 2022! 
What Are the 19 Best Standing Desk Mats for 2022 (Top Reviews)?
It's crucial to pick the right mat for your office. That's because not all mats on the market offer the same benefits. That's the reason we are here to help you. Here are the 19 best anti-fatigue mats review for you to figure out which one is the most suitable for your workspace: 
1. Autonomous Anti Fatigue Mat
Autonomous is always a leader when it comes to ergonomic products. Here, you find a variety of ergonomic chairs and standing desks that can make working an enjoyable activity. The Autonomous Anti Fatigue Mat is one of its top products because of the perks it offers you.  
This ergonomic standing mat lets you make any micromovement you want. Those movements help you reduce strain and physical exhaustion.  
You can stand on this mat all the time you need to finish what you are doing. Its design supports your pelvic area and balances your spine. That gives you all the energy you need to keep working without feeling back pain.  
2. Sky Solutions Anti-Fatigue Standing Mat
You need to consider comfort when looking for standing desk accessories. The comfort the product gives you is what helps you stay energized and active while working. That's the reason the Sky Solutions mat is at the top of tier lists.  
Many customers describe this mat as "a mat that lets you stand on a cloud." You can stand all day on the Sky Mats mat without feeling any kind of discomfort or pain. That's because this office accessory feels similar to the memory foam used for some pillows.  
3. ErgoDriven Topo
Here is another option in the best standing desk mat list. The ErgoDriven Topo was one of the first mats to be made specifically for standing desks. That makes it a perfect fit for your office. Its patented terrain features avoid any trouble you could feel while working regardless of where you place the mat. 
Like the other mats on this list, the Topo mat encourages standing desk exercises to keep you active and free of any kind of physical pain. This product also has a 7-year warranty with a full refund satisfaction guarantee, so don't hesitate to get this mat.  
4. Amazon Basics Premium Anti-Fatigue Standing Mat
There are also some alternatives on the market for people working on a budget. Those options offer the essential features that every ergonomic mat should have. One of those alternatives is the Amazon Basics Premium Anti-Fatigue Standing Mat. This product allows you to work for at least eight hours without having any trouble.  
This Amazon mat can help you avoid both back pain and foot pain, so it's excellent if you are suffering from those issues. Apart from that, this mat is durable and resistant, so don't worry about it deteriorating or stop working after a time.  
5. Vari the Active Mat
If  you want to find the best mat for standing in your office, here is absolutely a good option for you. As its name suggests, this mat helps you stay active while working and avoids physical exhaustion. Like the previous mat on this list, the Vari mat is durable, so it's a great option if you want to use it a lot without needing to buy a new one after a time.  
Engaging many muscles at the same time is something essential for best anti-fatigue mats. That's what makes this product so good for office workers. Apart from that, the Active Mat has raised side rails and a high-density core. That assures you long-lasting support.  
6. Featol Store Anti-Fatigue Cushioned Mat
Some standing desk pads are designed differently than others. The Featol Store Anti-Fatigue Cushioned Mat is one of them. What makes this mat so comfortable are its layers of foam that aim to give extra cushioning to your feet. That optimizes comfort and allows you to work for more time.  
The mat's thickness makes its user feel like they're sitting on a waterbed. As we mentioned before, comfort is essential for ergonomic mats, so having one that gives you this level of comfort increases your productivity at work and improves your work performance.   
7. Safco Anti-Fatigue Mat
With a minimalist design, the Safco Anti-Fatigue Mat offers you everything you need in a best standing desk mat for a budget-friendly price. This ergonomic standing mat encourages unconscious movements. That promotes fidgeting and helps you engage in more physical activity throughout your day. 
Apart from that, this best mat for standing is easy to move. Having a product that is easy to maneuver is a great thing. That allows you to move to another office or workspace in case you need it. You just have to use one of your feet to move the mat wherever you want it. The mat slides easily through any surface you move it through.   
8. Gorilla Grip Premium Comfort Mat
If you are struggling with back pain, then the Gorilla Grip Premium Comfort Mat may be the perfect fit for you. This mat's design focuses on helping people correct their posture while standing and significantly reduce back pain. Some people even say they lose track of time while using this mat.  
That makes this product excellent for working for extended periods. The Gorilla mat also supports your feet and knees, so you shouldn't have any trouble with those. Office workers tend to suffer from back pain while working, so having a mat that avoids that and makes you feel better is a considerable improvement to your work setup.  
9. iMovR Ecolast
iMovR is an ergonomic products company that develops all kinds of ergonomic items for office workers. Whether you want an ergonomic chair or a standing desk accessory, this company has it. That includes the best anti-fatigue mats, which are essential for people who work for extended periods.  
The Ecolast is an eco-friendly product, so it's perfect if you care about not harming the environment. Apart from that, this ergonomic standing mat allows you to roll chairs through it thanks to its beveled edges. 
10. Kangaroo Original Standing Mat
Some standing desk pads focus on helping you with back pain while others reduce foot pain. The Kangaroo Original Standing Mat is the latter. Regardless if you have sore feet, ankles, or knees, this mat can help you. Additionally, the Kangaroo mat improves comfort and boosts your productivity.  It is rated as one of the best mats for standing.
You can use this mat after a long day of working or while doing it. It works either way, so it's one of the best options on the market if you are suffering from sore feet. 
11. Imprint CumulusPRO
The Imprimit CumulusPRO uses cushion-core technology. That optimizes comfort and foot support. This mat is comfortable even if you are wearing shoes, so don't worry about that. The Imprimit mat is eco-friendly and doesn't have any curl edges, which reduces tripping.  
You shouldn't doubt the quality of this standing desk pad since the National Floor Safety Institute & an American Chiropractic Association (ACA) certified it and recommends its use. 
12. Royal Anti-Fatigue Comfort Mat
Many mats on the market have trouble delivering to their users all the benefits they offer. That happens because not all ergonomic mats work on uncomfortable surfaces. The Royal Anti-Fatigue Comfort Mat doesn't have that problem. This is one of the best standing desk mats you must have in 2022.
That means you can place it anywhere you want, and it still provides you with the comfort you need to keep working. You can enjoy all the benefits this ergonomic standing mat offers you even if you are not wearing supportive shoes or footwear. 
13. ComfiLife Anti-Fatigue Floor Mat
The ComfiLife Anti-Fatigue Floor Mat is one of the most affordable products on this list. Having a low price doesn't make it a bad mat, though. Office workers should switch between standing and sitting while working. This desk accessory promotes that and supports your feet regardless if you are sitting or standing. 
This standing desk pad helps you release the pressure in your feet, ankles, and knees. Those benefits are priceless since they prevent you from developing more severe health problems in the future.  
14. NewLife Anti-Fatigue Floor Mat
Gel mats are not so popular among reviewers. That's because many of them have had not-so-good experiences with them. However, the NewLife Anti-Fatigue Floor Mat is the exception. This durable and comfortable standing desk mat is everything you need to reduce foot pain and back pain.  
The best thing about this best anti-fatigue mat is how durable it is. You can use it for extended periods and wash it as much as you want. Regardless of what you do with it, this fluffy mat doesn't lose its color and keeps its shape as not many mats do.  
15. CubeFit TerraMat
Some ergonomic standing mats on the market have different features that make them a better option for office workers. The CubeFit TerraMat's additional functions double the benefits this mat offers and make working a comfortable and enjoyable activity. This mat's best features are its massage mounds, balance bar, and support track.  
Massage mounds are wonderful when you need to have a break and relax. This product's ergonomic design makes it perfect whether you are working or having a break. Don't hesitate to get this mat and forget about discomfort and back pain. 
16. Butterfly Non-Flat Ergonomic Mat
Not all best standing desk mats need to have a rectangle design. The Butterfly Non-Flat Ergonomic Mat has an appealing butterfly design that supports your feet and ankles. This mat has many massage points around it, so you could say it has a built-in massage feature.  
The butterfly standing desk pad is perfect for people who have physical health issues such as plantar fasciitis. That's because it helps them reduce that pain and stand for extended periods without feeling discomfort or feeling any kind of pain. Working shouldn't be a painful activity, so getting a best standing desk mats is essential to keep it an enjoyable activity.  
17. FEZIBO Anti-Fatigue Balance Board
This product is different from any other mat on this list. That's because it's built like a board. Yet, the FEZIBO Anti-Fatigue Balance Board's design can give you tons of benefits. The FEZIBO board keeps a tilting angle of 8.5. That prevents strains and reduces workplace injuries, gives you more massage points, and helps people with bad circulation disorders.  
The FEZIBO board is water-resistant and durable. That prevents it from deteriorating after a time. Apart from that, it's an eco-friendly product, so don't worry about harming the environment.  
18. SmartCells Anti-Fatigue Mat
The SmartCells Anti-Fatigue Mat uses "smart cells" technology to keep comfort at its best without adding special features to the product. Its developers considered aesthetics while designing this mat, so you have a wide range of colors available for you to choose which suits your office best. 
19. FLEXISPOT Wellness Mat
Getting to the end of this best standing desk mat list, we have the FLEXISPOT Wellness Mat. This mat has a non-slip waterproof top that makes it comfortable and durable. You can receive all the foot support and comfort you need with this budget-friendly mat. Try it and enjoy its benefits!  
Conclusion
Hope this anti-fatigue mats review is helpful for you. Best standing desk mats are something you must have at your office. They help you prevent all kinds of health issues and boost your productivity. Don't hesitate to get one and feel more comfortable than ever while working! You can always read more standing desk tips if on our website.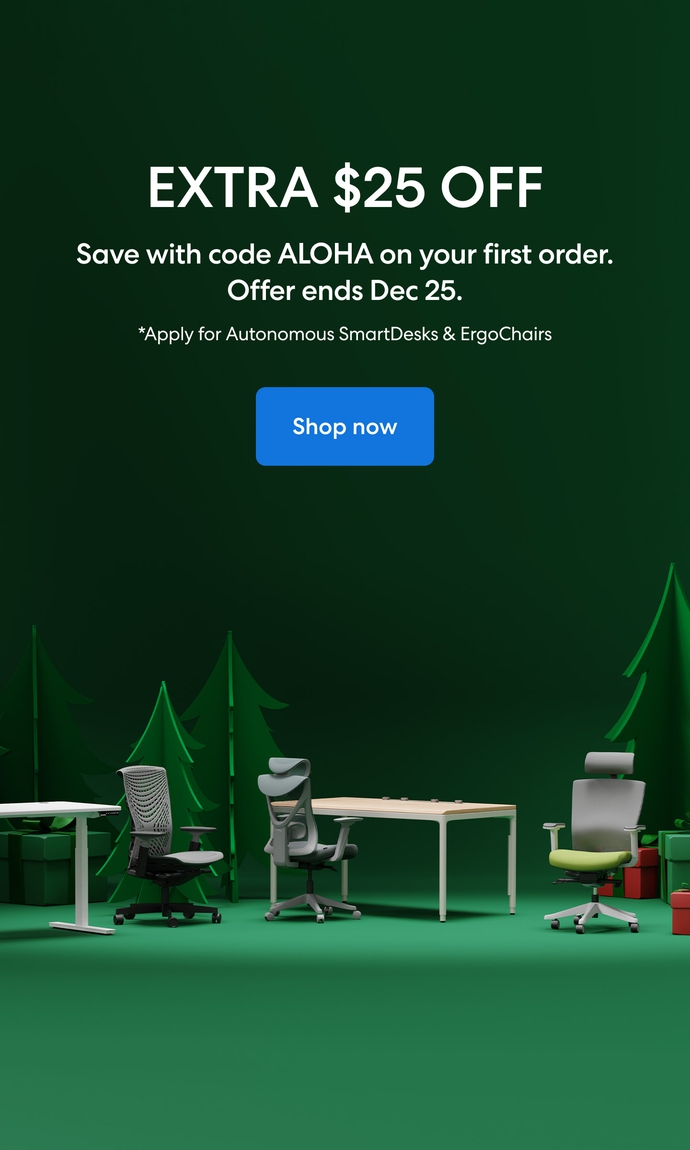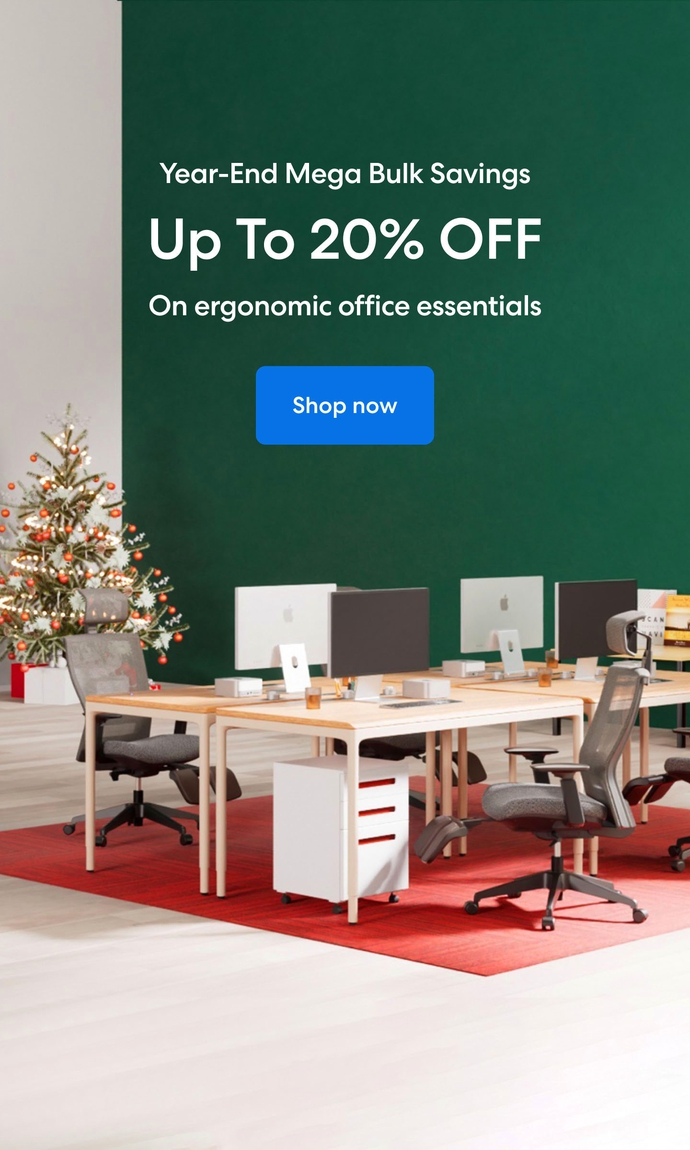 Subcribe newsletter and get $100 OFF.
Receive product updates, special offers, ergo tips, and inspiration form our team.