Smart Products
2 Best Swivel Office Chairs with Wheels for Work & Conference

Autonomous
|
Jun 7, 2021
1,910 Views
A swivel office chair with wheels? This question would have raised quite a few eyebrows in the 18th and 19th centuries. However, today, this is a given and most subtle need of every user.
In the USA, Thomas Jefferson is attributed to have created the first swivel chair. This was while he was making a draft of the Declaration of Independence in 1776. It is said that he added an iron-based spindle to his regular Windsor chair. His need? Ease of movement as he worked.
However, on the continent, Charles Darwin was known to have introduced wheels for accessing the large workspaces easily.  He added two wooden wheels on his otherwise wooden chair, which was not a swivel base.
These minor modifications have led to a revolution in the variety and designs available today for a swivel desk chair with wheels.
Ergonomics Leading the Way
The traditional workplace has undergone a major revolution in the way we sit and work.  Studies indicate the health benefits of using ergonomically designed chairs that provide mobility.
Ergonomics, the study of how the human body adapts to other systems being comfortable, defines the next level of comfort for users. From chairs that offer you a custom fit so that your knees are at a ninety-degree angle while you work, adjustable height, armrests, headrests, footrest, seat tilts, and more features beckon you to consider various designs.  Studies have indicated major benefits of an ergonomic chair with wheels.
Do I Need a Swivel Office Chair with Wheels?
As you consider buying a swivel executive chair with wheels, try answering some of these questions for yourself. Do I need to move my chair a few inches or a few feet to manage my work? Are there any storage cabinets that I need to access throughout the day? Can I access my workspace without getting out of my chair?
As you think through these questions, you may come up with a need to have mobility within a few feet away from your normal position.  This requires you to have a mobile chair. If your answer is no, your job at the work desk does not require much mobility; you probably do not need a chair with wheels today.  You are not sure how it will evolve over a period of time. Some folks also worry about how to replace office chair wheels.
However, at a macro level, if you are planning to redo an office, you will not plan chairs per each individual's roles.  Mobility does not hurt anyone; if your users do not require it, they can be easily seated using a chair with wheels. If you are concerned about how to protect the hardwood floor from rolling chairs, our blog should help you. So, getting a chair with wheels is always the best option as you choose to use it or not.
The Wall Street Journal defines a swivel chair as Practical, Comfy, and the New Chic.
Benefits of a Swivel Chair with Wheels
The benefits of a swivel office chair with wheels are many.  Here are the top three:
Mobility
The best feature of a swivel chair is its ability to move forward and turn from left to right, and vice-versa.  For many folks like a doctor and other professionals or executives in an office, a swivel chair is your comfort for movement as you turn to talk to a colleague or fetch a record. 
Increase in productivity
With increased mobility, you save time that can be used in increasing productivity at work. Reduced stress and irritation caused by frequently getting up is helpful.  On the contrary, some folks find it helpful to get up and take short breaks while doing office chores like fetching a file or getting a printout.
Establish command
In meeting rooms and senior executive offices, a swivel chair establishes a chain of command. The visitor's chairs to a senior executive's office or the meeting room chairs may be non-swivel type though ergonomically designed. This could vary from one office setting to another.
Best Swivel Office Chairs with Wheels for Work & Conference
Our verdict of the best swivel office chairs with wheels goes to:
1. ErgoChair Plus
One of the best ergonomic chairs, this chair is a statement of personality for senior executives.  With specially designed ergonomics, the seat recline can be adjusted in any of the eleven lockable positions, up to twenty-six degrees.  With this best-in-class recline, the ErgoChair Plus  offers you support for the lumbar and the upper back like no other.  The seat is made from Thermoplastic Elastomer (TPE), which gives ten times the elasticity of normal material. Benefits? The seat can easily and firmly adapt to your body shape, giving you a high degree of comfort.
This swivel office chair with wheels color is designed to match offices of senior executives, both formal and informal. The light hues complement the dark ones as you can always mix and match chairs.
The ErgoChair Plus is high on comfort for senior executives, giving them some comfortable moments as they contemplate complex and critical decisions. 
2. ErgoChair Pro
The elegant ErgoChair Pro is one of the finest selections for your office.  This chair has strong lumbar support with adjustable height, armrests, and headrest attachment. The finest swivel chair has a comfortable recline up to twenty-two degrees. This adjustable recline comes with five lockable positions for your comfort.
The seat and backrest are made from fine mesh. The fine mesh provides you with extra airflow for your skin and comfort.  With three hundred pounds as its maximum weight, it can do quite a bit of heavy lifting. It comes with a two-year warranty. The six colors of this swivel office chair with wheels are modern and yet trendy to go with most office and home office decors. 
With the ErgoChair Pro, you can easily overcome fatigue. 
Summary
Swivel office chairs with wheels were once confined to offices and working spaces only. You will be surprised to see how they have been adapted to lounges, employee connect areas, or even home offices.  A readily available swivel office chair is your best bet for work & conference!
Video ads for product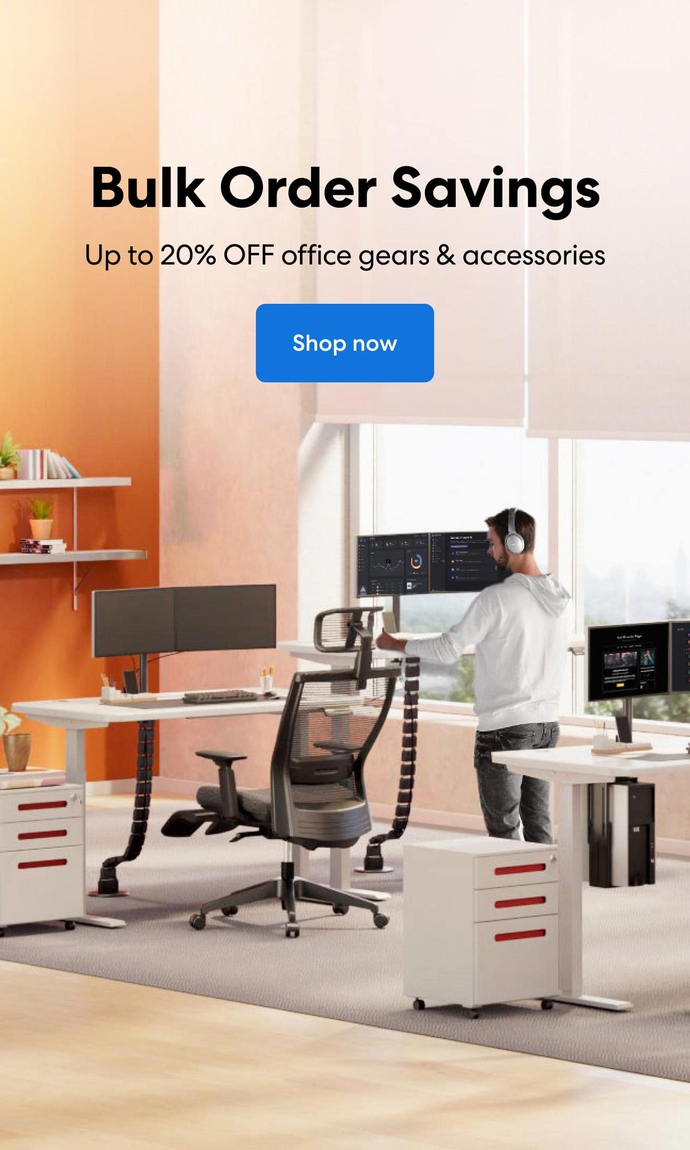 Subcribe newsletter and get $100 OFF.
Receive product updates, special offers, ergo tips, and inspiration form our team.