Smart Products
Top 20 Adjustable Chairs & Stools for Standing Desk in 2023

Autonomous
|
Jul 16, 2021
2,308 Views
If you are looking for an adjustable chair for a standing desk, you have come to the right place. Today we look at some of the best adjustable desk chairs on the market. These ergonomic adjustable chairs for standing desks are excellent for anyone looking for mobility and comfort.
What Are the Best Adjustable Chairs & Stools for Standing Desks?
There are many reasons that you might want to make use of an ergonomic office chair for back pain. One of the main reasons is to avoid ergonomic injury. 
There are many options out there, so choosing the right one is imperative in helping to assist your posture and alleviate back pain. 
You also have the option of a stool for a more portable choice which suits the more minimalistic office space. 
Whatever your choice may be, it is time to take charge of your health, and well-being, and invest in an ergonomic chair for a standing desk.
1.  Autonomous ErgoChair Recline
This base model chair from Autonomous is easily the best adjustable desk chair in its price bracket. 
A flexible mesh backrest offers full-body support with a tilt-tension mechanism that allows you to stretch your shoulders and back.
It is fully adjustable and is comfier than your couch. The super-soft foam seat is supportive and carries up to 250lb easily. Its futuristic and space-age-looking design fits in well with the Autonomous range of standing desks. 
If you think it is time to buy an adjustable chair for standing desk, now is the time to invest in one. Say goodbye to back pain forever with the Autonomous ErgoChair Recline. 
2. Autonomous ErgoChair Plus
Another entry from Autonomous is their ErgoChair Plus. This chair is the epitome of excellence and comfort. 
The most dynamic one of the range has a frameless design with a breathable backrest to keep things cool. It promotes natural mobility and adaptive spinal support, which are all-inclusive in this earth-friendly design.
What great about this chair is that it includes a 5-year warranty on an already meticulously built piece of ergonomic office equipment. 
There are 11 lockable positions you can get a 26-degree recline that provides comfort, and satisfaction you can only get from Autonomous. A reclining office chair like this could cost you over $1000, luckily it is very well-priced. 
Get an ErgoChair Plus today and fill your home office with the best adjustable chair for standing desks on the market.
3. Autonomous ErgoChair Pro
This ergonomic chair is specifically designed for home offices and includes a customizable headrest. The headrest supports your neck and head perfectly, no matter your height or weight. It is one of the best adjustable desk chairs you should own.
Many other adjustable options such as adjustable height, armrest, headrest, backrest, and seat tilt help to offer full support of the flexible lumbar support for any seated position. 
If you are looking for an ergonomic chair for a standing desk, the ErgoChair Pro ergonomic office chair might be the best choice. 
4. Humanscale Freedom Ergonomic Chair
Beautifully crafted and designed to be super ergonomic. The Humanscale ergonomic chair for standing desk is the perfect combination of minimalistic design and comfortability.
There are a host of adjustable features that include a self-locking recline mechanism. It Lets you lean back without tipping over. 
It is especially suited for short people as it has adjustable seat depth, so that your feet can always remain on the floor. 
5. Gabrylly Ergonomic Office Chair
The Gabrylly offers a range of customizable options from seat height adjustment, spinal column support, and adjustable armrest, and headrest. 
It is an adjustable chair for standing desks with a wide range of motion that allows you to lean back, and stretch when the time arises. 
Stretching is highly recommended once per hour when you are sitting at your desk for long periods. 
It is one of the most comfortable ergonomic chairs to add to your home office.
6. The Herman Miller Aeron Office Chair
The first chair on the list is a quality chair that is high priced, but comes with all the features that you can expect from Herman Miller.
The ergonomic office chair offers a mesh back with lumbar support that is fit for a king.  It is fully adjustable from the seats, armrests, and height. This chair is for the flashing executive that knows what he wants. 
7. Flash Furniture Drafting Chair
The Flash furniture chair offers an alternative look and comes in at a reasonable price, but with a lower weight limit.
It supports up to 240lb and comes in three available colors. The ventilated backrest provides excellent lumbar support, and the adjustable armrests add to the ergonomics of this superb chair. 
Overall, this chair delivers above expectations and can even stand up to higher-end models that cost a lot more.
8. The Modway Veer
A drafting chair at heart is a bit pricier than the flash furniture model but comes kitted with full adjustability and a ventilated back that gives your spine the support it needs. 
This adjustable chair for standing desk is designed with the bigger person in mind and can support up to 350lb. It also can be used for a standing desk due to its superior height adjustment options. This is such the best adjustable desk chair you need to know!
Affordability and class come with the Modway Veer drafting chair. If ergonomic comfort is what you are after you have come to the right place. 
9. The Gaiam Balance Ball Chair
Its design mirrors a balancing ball. This chair stool comes in at great prices and adjustable features.
The seat is for people who struggle with regular active balance chairs and are looking for that extra bit of stability. 
Micro movement helps to build muscles and improve posture, while the 360-degree swivel is perfect for office workers on the move.
10. The Safco Active Seating Chair
This adjustable chair for standing desk isn't only good for your posture but works your stomach muscles while you are sitting. 
It comes in a range of colors, and the flexible underneath ring assists in giving you ergonomic posture correction. 
The pneumatic height adjustment takes care of height-related issues you might have, and the 360-degree swivel keeps you on the move when you are busy in your home office.
Find ergonomics and comfort in this all-in-one package for your ergonomic home office. 
11. Herman Miller Mirra Chair
Another entry from Herman Miller. The less expensive ergonomic office chair of the two has many adjustable features. The arms and seat are adjustable. It also provides superior lumbar support, the kind that you can expect from something in this price range.
A brand like Herman Miller is synonymous with delivering exceptionally designed products that help make your ergonomic office a safe place. 
Make your office fancy with this dynamic adjustable office chair for standing desk that bends and moves with you while you change positions.
12. Back Strong Office Chair
This adjustable chair for standing desk is one-of-a-kind that decompresses the lumbar curve and offers immediate posture improvement.
It provides relief to crucial pressure points in your neck, back, and shoulders. The seat cradles your pelvis and lower back and uses a technology the brand calls sit-in technology.
The height adjustment is taken care of via a pneumatic system, and armrests are adjustable too. 
This beautiful vegan leather chair dazzles you with its executive style that gives you a snug feeling every time you sit in it. 
13. La-Z-Boy Trafford Big And Tall Executive Office Chair
This adjustable office chair for standing desk is designed with significantly larger people in mind and can support up to 400lb. Its executive leather seating engulfs your entire body using memory foam technology. 
Height is adjustable, and there is an elevated headrest that helps to support your neck and shoulders.
It would be the right purchase for the slighter larger man or woman who wants an executive chair with beautiful ergonomics. 
14. Modway Articulate Ergonomic Office Chair
This adjustable office chair for standing desk offers one-touch height adjustments and has a 360-degree swivel for great maneuverability.
It comes in a variety of colors, and has six-inch thick seat cushions that provide next-level comfort. 
The breathable mesh backrest of this perfectly priced ergonomic chair for standing desk would suit any home office. Why don't you buy this best adjustable desk chair now!
15. Steelcase Leap Executive Chair
The Steelcase leap is an ergonomic adjustable chair for standing desk that changes to fit the shape of our body's movement throughout the day. 
It has 4-way adjustable arms that move in width, depth, height, and pivot. 
The chair height, and seat depth can adjust to accommodate for different leg lengths, and help to reduce stress on the knees.  It's the ultimate chair for someone that spends long hours in their home office. 
Office Stools, Do They Work?
Office stools do work as great as an adjustable office chair for a standing desk. Not only do they help build core muscle by incorporating movement into sitting, but they provide height adjustability at the touch of a button.
Ergonomic office stools are excellent for areas where quick meetings are held in the office space and at home. Soft cushioning and spring-loaded center polls are what it's all about for these ergonomic stools of the future. 
Have a quick read through the small list of adjustable stools for standing desk. You are going to find some of the best adjustable stools for stand desks.
1. Autonomous ErgoStool
This ergonomic stool design has a weighted dynamic base that offers you ultimate mobility and is perfect if you have lots of tasks to do.
It fits in a space where you have quick meetings or staff need quick access to the desk. 
The design is suited for standing desks and is height adjustable which gives the flexibility you need. The sloped seat is great for leaning and finding your comfortable spot. 
2. The Varier Move High-End Stool
It was first developed in 1985, but its timeless design has lasted decades as it is a tried and tested design that is highly versatile. 
It has a variety of sitting and leaning positions. By adding the extra rubber sole to prevent slipping, you add a layer of comfort to this awesome adjustable stool for standing desk. 
It comes in a generous selection of colors such as green, blue, black, and grey. You are sure to find the right color for your home office from their selection of high-end chairs. 
3. Learniture Active Sitting Stool
It's designed for adults, although children over the age of 10 can start to make use of it. The Learnitue stool is the perfect companion for the home office or children's drawing desk.
It comes in three colors and is extremely simple to assemble. Do bear in mind that the chair design has short folk in mind, and can be used with a standing desk for optimal ergonomic comfort. 
This adjustable stool for standing desk makes your time sitting more active and movement-based due to the weighted base that creates ergonomic stability.
4. The Songmics Stool
It is a budget adjustable stool for standing desk for someone looking for functionality and reliability. Assembly happens within minutes, and first off, you are going to notice how sturdy it is. 
The soft cushion padding is comfortable when you compare it to other standing desk stools.
Songmic has a fantastic customer service department that delivers above expectations. 
Why would you turn down an awesome stool like this? 
5. Ballo Stool
The adjustable stool for standing desk that imitates the traditional exercise ball can help you with back pain. The company designed an eco-friendly seat that is easy to handle and fits amazingly in any home. 
The lightweight and built-in handle make it easy to move around, and unlike traditional exercise balls, it is compact and effortless to store.
Adding one of these to your home office could be the best thing you do for your ergonomic back pain problems. 
The only downside to the Ballo stool is that it is not height adjustable, but the comfort you find in this stool is second to none. 
Final Thoughts
All the available adjustable office chair for standing desk options out there can leave you in a world of confusion when trying to choose the best adjustable chair for standing desk money can buy. 
The above options are great choices if you are looking at using them with a traditional desk or a standing desk. 
If you want to use a stool, remember the ergonomic benefits and muscle toning that you can gain from owning one. 
Whatever you decide to do, make sure to choose your chair based on your height, weight, and budget. There is something for everyone in this roundup, and you are sure to find the perfect one for you. 
Choose wisely, as one of these chairs lasts you a lifetime and saves you from ergonomic injuries in your home office.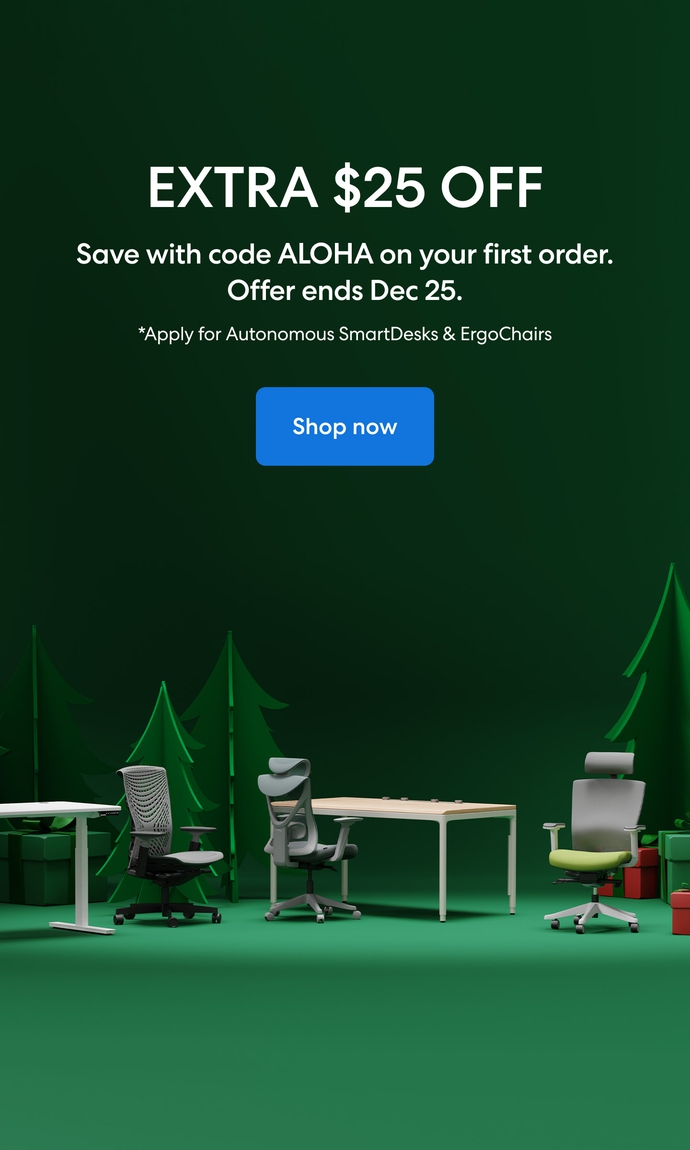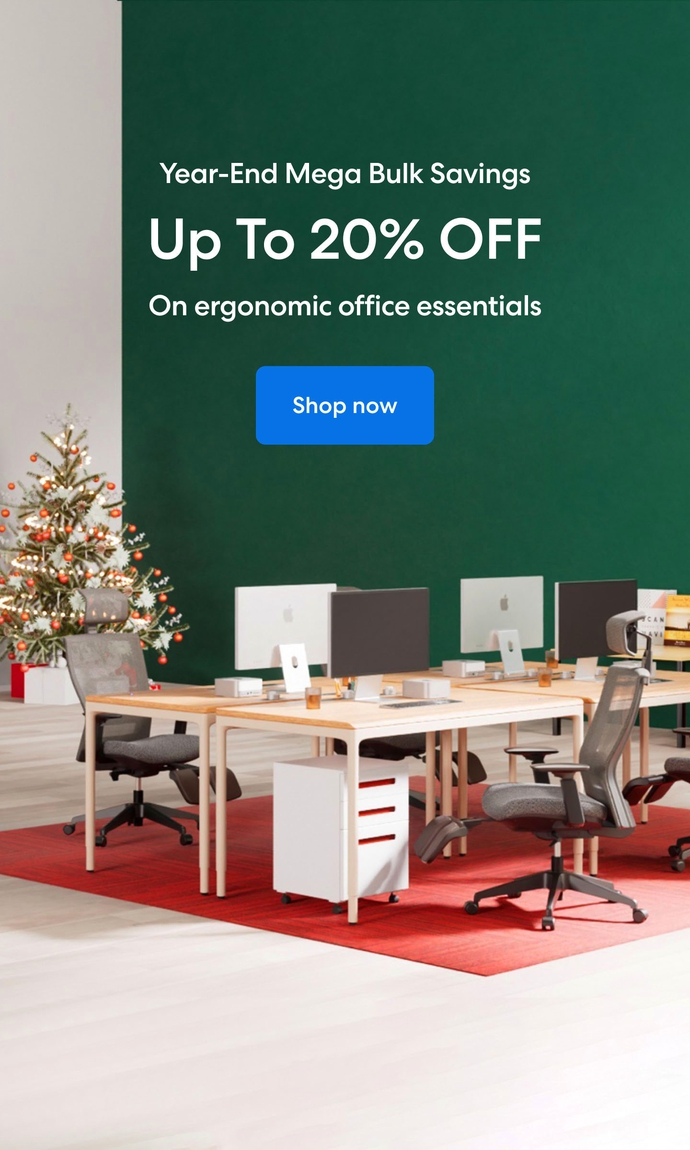 Subcribe newsletter and get $100 OFF.
Receive product updates, special offers, ergo tips, and inspiration form our team.