Workplace Inspiration
20 Awesome Office Bookshelves Ideas for Your Workstation

Autonomous
|
Dec 25, 2022
890 Views
Whether you work from home or in a corporate office, having a space that feels like it has personal and modern home office furniture is important. A bookshelf is a terrific way to add a personal touch to your workspace and make you feel calmer and more motivated. However, not all office bookcases are made equal. 
With the correct style tactics, you can make your modern office bookshelf look both professional and beautiful. To get you started, here are 20 home office shelf ideas!
20 Top Office Bookshelves You Can Consider
1. Skyline Decor Sideboard Storage Cabinet: Bookcase Organizer Brown
With the Skyline sideboard bookcase, you can create a pleasant country vibe in your office or dining room. This Malaysian-made hardwood sideboard has a rustic finish that gives it a comfortable, old-world charm. There are five exposed shelves and one concealed shelf to hold books and décor items for your office. 
The Skyline has one drawer for stationary storage and five cubbies for file and book storage. A clean knob handle offers a sophisticated industrial flair. The Skyline cabinet, which requires assembly, adds flair and utility to any office space. 
Dimensions
Overall dimensions: 60.26" H x 18.41" W x 15.21" L
Drawer: 3.34" H x 13.18" W x 11.22" L
Shelves (Upper left/Middle right): 15.39" H x 10" W x 14.52" L
Shelves (Upper right/Middle left): 15.39" H x4.72" W x 14.52" L
Shelves (Lower): 9" H x 14.72" W x 14.52" L
Colors
Brown
Materials
MDF, engineered wood, solid wood legs, PU veneer
Warranty
1 month
2. Skyline Decor Goodwin 2-level: Modern Bookshelf
With the great elegance of the Goodwin 2-level bookshelf, you can easily tidy your area. The Goodwin is made in Malaysia and is made of espresso-brown finished wood with two levels of storage compartments and shelves. 
Goodwin's beautiful design effortlessly displays collections of books or knick knacks while leaving plenty of room for decorations. Assembly is required, and Goodwin's tiny design allows it to fit in both open and confined spaces. 
Furthermore, Goodwin stands out among modern home décor thanks to its creative design and great functionality.
Dimensions
Overall dimensions: 47.25"W x 11.375"D x 27.5"H
Shelf (bigger): 32.75"W x 11.375"D x 12.3"H
Shelf (smaller): 5.6"W x 11.38"D x 12.3"H
Colors
Dark brown
Materials
Engineered wood
Warranty
1 month
3. Skyline Decor Walnut Bookcase: Mid-Century Modern
The elegant style of this modern walnut bookcase will renew your book collection setup. This wooden bookcase has a sleek, contemporary appeal thanks to its clean lines and two-tone white and walnut brown finish. 
Three open shelves of equal widths allow you to exhibit all your favorite books and trinkets. Hidden storage space is provided by one compartment behind a door for all your safekeeping needs.
Dimensions
Overall dimensions: 70.83"H x 23.62"W x 15.35"D
Closed shelf: 17.52"H x 22.36"W x 14.57"D
Open shelves: 13.86"H x 22.36"W x 14.57"D
Legs: 8.78"H
Colors
Brown
Materials
Engineered wood and MDF
Warranty
1 month
4. Skyline Decor Dark Brown Wood Bookcase: Pulled-out Doors
If you're searching for a more affordable option, consider this bookcase from Skyline Decor. Although the item is composed of engineered wood, its 70-inch height and dignified moldings give it an exquisite presence in your home. Three of the shelves are also adjustable, allowing you to tailor them to your specific needs. The best part? This dark brown bookcase is only $150.
| | |
| --- | --- |
| Dimensions | 18.33"D x     8.58"W x 38.53"H x 79 lbs |
| Colors | Espresso brown |
| Materials | Engineered wood, Faux wood grain veneer, stainless steel hardware |
| Warranty | 1 month |
5. Eulas Etagere Bookcase
Low bookcases are incredibly adaptable, serving as console tables, TV stands, vinyl storage, and even catch-alls for children's toys. This Eulas Etagere Bookcase is the ideal solution for all the above. 
The device is made of aluminum and manufactured wood and has a slim shape that fits flat against the wall. To top it all off, three spacious shelves provide a home for all your necessities. 
6. Folsom Tall Bookcase
This Folsom Tall Home Office Bookcase will take your home office to new heights. The 73-inch-tall unit features four movable shelves for trailing plants, beloved books, and framed degrees. 
What truly seals the deal for us is that the Folsom Bookcase is made of solid wood, comes in two finishes, and can be bought individually or in groups of two to create the look of built-ins surrounding your desk.
7. Chiasson Etagere Bookcase
Please excuse us as we fawn over this gorgeous Chiasson Etagere Bookcase. With its curved corners and gleaming brass finish, this unit is reminiscent of the Hollywood Regency design. (Plus, it promises to add serious sparkle and elegance to your living space.) The open edges and five tempered glass shelves allow you to see your favorite items from every aspect. 
8. Irving Round Bookcase
Choose from round home office bookcase ideas if you truly want to make a statement. Which, specifically? Anthropologie's Irving Bookcase. 
This stunning piece is made of natural rattan and is an astounding 76 inches tall, so it's almost certain to turn heads in your living room or dining room. Meanwhile, six large open shelves enable you to showcase plants, pottery, family photos, and even barware.
9. Urban Outfitters Bookshelf
What's simple, stylish, and shockingly economical? The Urban Outfitters Office Bookshelves. The fashionable unit is made of solid pine and manufactured wood, and it has five shelves for paperbacks, instant cameras, air plants, vinyl records, and other items. This bookcase is simple to put together and comes in a variety of colors. 
10. Fayette Corner Bookcase
The Fayette Corner Bookcase is not scared of awkward corners. This gorgeous Parisian Deco sculpture tucks right into the wall and instantly gives functionality to an underutilized space. 
Three fixed brass-and-glass home office bookcases for vases and books are included, as is a fluted barrel cabinet for unique barware and serveware. The stylish bookshelf is 76 inches tall and made of mango veneer and engineered wood.
11. Vecelo Plant Bookcase
Bookcases also make excellent plant stands, and this Iron Standard Bookcase is ideal for your sunroom. The strong structure is made of aluminum and manufactured wood, and it can support up to 110 pounds (that is a lot of plants). Meanwhile, open sides let plenty of light in, and two smooth-gliding drawers hold potting soil, gloves, and gardening tools. 
12. Ashley Paxberry 6 Cube Organizer
A Six-Cube Organizer like this may be anything in a college dorm room – a bookcase, a TV stand, a kitchenette, or even a shoe rack for an overloaded closet. The piece is also quite lightweight, so you won't have any trouble carrying it up the stairs, and it comes in nine different colors to match any "theme" or style. You can also add fabric bins to the unit.
13. Budget-Friendly IKEA KALLAX Shelf Unit
When Tannehill suggested IKEA as a low-cost option for bookshelves, we leaped at the chance to praise the renowned Kallax cube series' versatility and dependability. 
This modern office bookshelf is available in four finishes and may be positioned vertically or horizontally depending on your space and needs—it can also be wall mounted. The 13 x 13-inch cube interiors have a 15-inch depth and offer organized storage for a variety of items such as notebooks, office supplies, shoes, and accessories. 
Furthermore, the Kallax is not as strong or durable as most wood or metal office bookshelves because it is made of fiberboard. On the other hand, it is sturdier than identical cube shelving from other brands due to the thicker frame and greater overall dimension. 
Once constructed, this unit can support 29 pounds per shelf (less when wall-mounted). Though we chose the simple 4 x 1 shelving unit, there are several varieties and sizes in the series, so you may find the ideal fit for your space while still paying a low price. 
14. Splurge Ambella Spindle Etagere
The bookshelf demands space at 30 x 15.5 x 91.5 inches, but the etagere design— which is more open than a standard closed-sided bookcase—makes the device less physically imposing than its nearly 8-foot height would suggest.  
Its faded light gray finish also contributes to the airy effect, while the home office bookcase is also available in a deep walnut finish to emphasize the wood grain. The weight capacity per shelf is 35 pounds.
15. Alto Low Inside Weather Shelf
Alto Shelf's unrivaled customization earned it a spot among our top home office bookshelves. Choose between three different wood frame finishes (espresso, black, and latte) and the number of modular units. You can also choose from hundreds of colors and patterns for the accent panel, including Frank Lloyd Wright Usonia designs. 
16. Crate and Barrel Natasha Solid Pine Wood Bookcase
When bespoke built-in bookshelves aren't an option, the Natasha Solid Pine Wood Bookcase with Shelves from Crate & Barrel can provide a similar look. It is taller and deeper than the other bookshelves on our list, measuring 35.5 x 18 x 98 inches. 
In fact, fitting it in some 8-foot ceiling spaces or getting it flush against the wall in rooms with extensive, ornate molding may be difficult. If you want to take advantage of the height, Crate & Barrel has a matching Natasha bookshelf with a library ladder; place the two pieces side by side, and the ladder can travel along the iron rail at the top of the shelves.
17. Double Wall Shelf Floating Room & Board Staple
The parallel ledges of Room & Board's Staple Double Wall Shelf double the storage space of a single bookshelf. Unlike many other floating shelves, this lightweight metal bookshelf has two tiers of usable storage on a single shelf. 
With a shallow 6-inch depth and a short 6.75-inch clearance on the lower ledge, as well as a weight capacity of 50 pounds overall, you won't be able to stack more than tiny paperbacks on this model. 
The powder-coated shelf comes in 17 different colors, including basic gray and black, as well as bright orange and sunny saffron. It also comes with complementary colored screws for a seamless installation that adds to the floating appearance. 
18. Ladder Bedford 5 Shelf Leaning Bookcase
Better Homes and Gardens' office bookshelves are a storage option with a warm, traditional vibe. Though sleek metal ladder bookshelves are hot right now, this two-toned bamboo ladder bookshelf has a comforting presence that would look well in a cottage, traditional, or coastal setting. 
The off-white frame contrasts nicely with the five hardwood shelves, yet the straight edges give it a slightly modern feel. A 14-inch overall depth is normal for bookshelves, however, keep in mind that the actual shelf depth varies along the ladder. This whitewashed bookcase is definitely a must-have!
19. CB2 Ventura Notched Bookshelf
CB2's Ventura Notched Low Oak Bookshelf, designed by Lawson-Fenning, stands out for its modern style and sensibility. Little details, such as the recessed drawer handle, slanted front corners, and rounded feet give the appearance of a well-thought-out but informal bookshelf that will look right at home wherever you need it. 
The four-shelf console-style unit is made of FSC-certified white oak and has excellent versatility for a solid wood bookshelf. Its shelves and drawer can be rearranged or removed entirely, allowing you to design a console bookshelf that meets your storage needs.
20. Burrow Index Modern Office Bookshelf
Burrow's Index is an eye-catching modern walnut bookcase designed to grow with your space (as the budget allows). The simple grid design, available in oak, walnut, and white finishes, allows your shelf decor and books to stand out. 
Its 9-inch shelf depth and 9.75-inch vertical space serve to counteract the need to over-decorate; unlike most of the best bookshelves on our list, this unit has a more constrained display space. 
Most regular paperback and hardcover books will still fit, but larger works, such as cookbooks, will not. It will, however, more effectively highlight tiny collections and artifacts that would otherwise get lost on deeper, wider shelves.
What to Look for When Buying Office Bookshelves
Dimensions
Home office bookshelves are usually classified as low, standard, or tall. A low bookcase measures 25 to 35 inches tall, a medium bookcase 45 to 65 inches tall, and a tall bookcase 70 inches or taller. Consider the type of solution you want and where the piece will go in your home before mocking it up with painter's tape.
Materials
Modern office bookcase ideas are manufactured from a range of materials, such as wood veneer, aluminum, and solid hardwood (or any combination of the above). Wood veneer and metal are typically the least expensive solutions, although they are prone to warping and wobbling. Solid wood is the most durable, but it is also the most expensive. 
Traditional or Etagere
As you buy, you'll notice the term "etagere" popping up frequently. Traditional bookcases, in essence, have closed sides that are great for holding books upright. Open-ended etagere bookcases, on the other hand, are better for displaying objects. If you go with an etagere shelf, you'll also need some bookends.
Conclusion
We hope this article has helped you choose the best office bookshelves to suit your aesthetic. If you don't have space, you can always opt for a desk shelf. Who knew adding a bookshelf could add so much flair?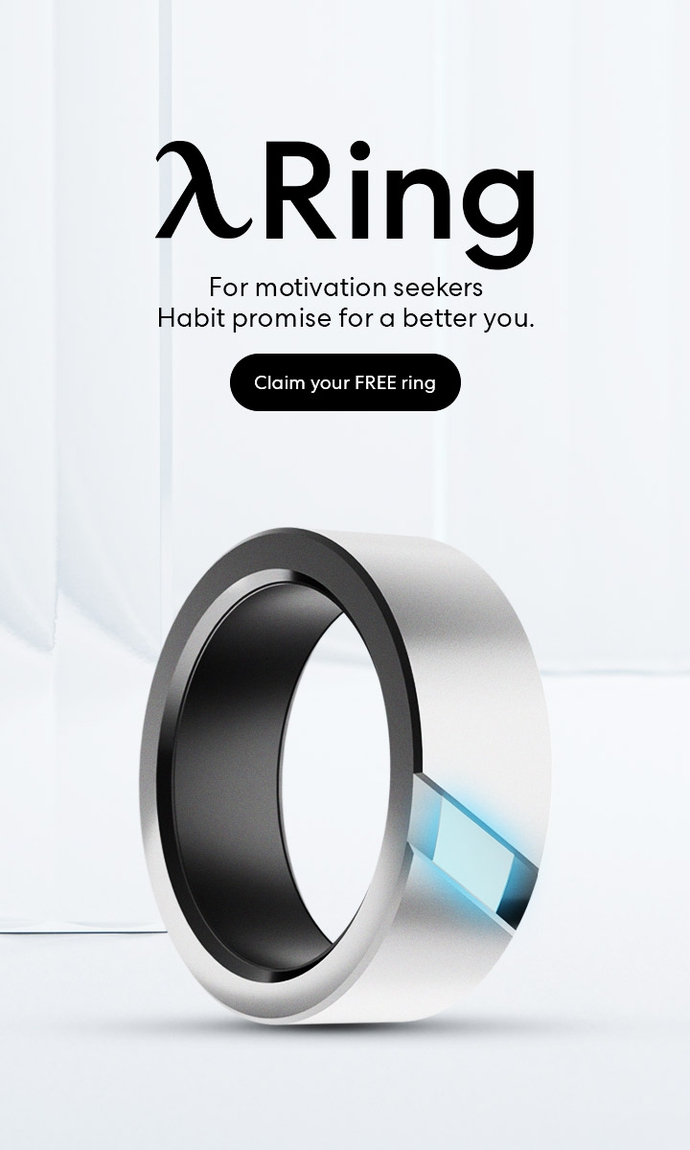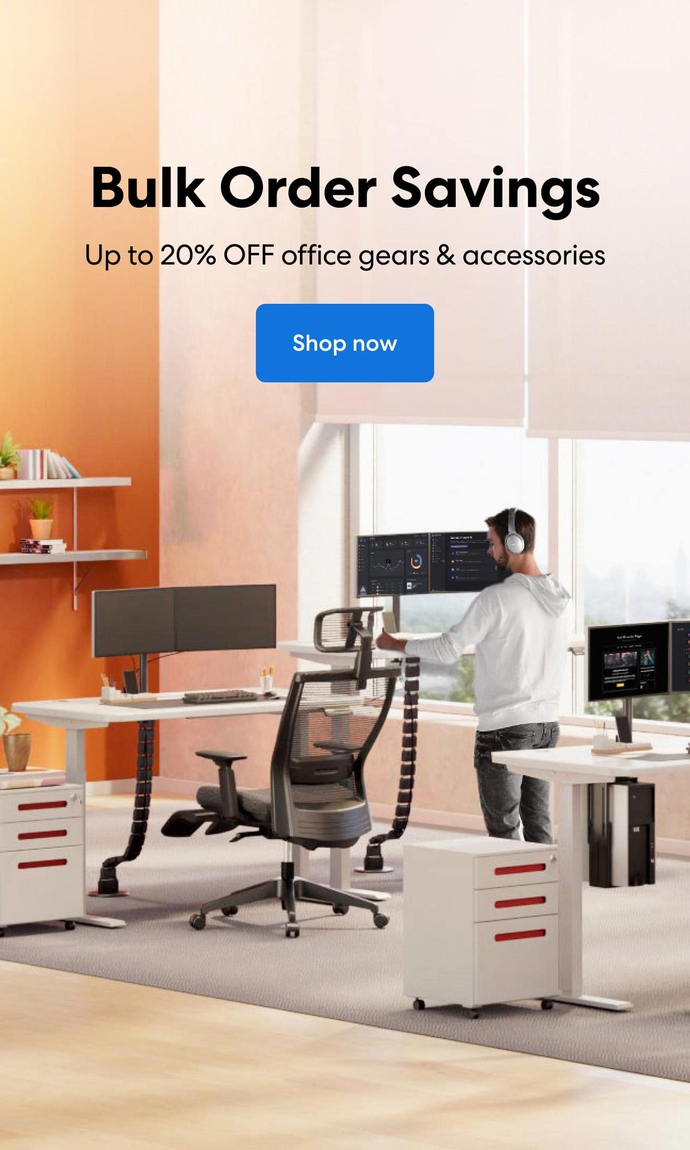 Subcribe newsletter and get $100 OFF.
Receive product updates, special offers, ergo tips, and inspiration form our team.