Smart Products
20 Top Picks for the Best Black Computer Chair (Work and Home Offices)

Autonomous
|
Sep 23, 2021
1,763 Views
It's vital to feel comfortable while working. If you aren't comfortable, your work can easily slip, as your productivity is adversely affected. Failing to include office furniture equipped to correct your posture and support your back is likely to leave your muscles aching. That's why you should invest in a black ergonomic chair. 
Why black? Although a comfortable and supportive chair can come in an array of colors, choosing a black one boosts versatility. Selecting an office ergonomic chair in balck color is an excellent option, as its versatility can easily blend into any work or home office space. Moreover, a black chair offers a sleek and professional appearance to your workspace. 
Nonetheless, there are so many black computer chair options available on the market, which can make it daunting to pick one. That's why we've taken the hassle out of searching by creating this list of the top 20 best black executive chair models currently available. Continue to find out more. 
Our 20 Picks for the Best Black Executive Chair
Our goal in sharing this list is to help you feel most comfortable while you're seated at your desk. Of course, we understand that searching for a chair where you can feel comfortable might be stressful. You don't need to worry. We've rounded up our favorites to help you choose the right black fabric office chair aligning with your specific preferences.  
1. Autonomous ErgoChair Pro All Black Office Chair
This ErgoChair Pro provides top-tier back support to those who are restricted to their desk for their entire working day. One of the best features of this chair is that it's equipped with unmatched adjustability. You can easily customize everything to ensure you're getting adequate comfort and support. 
Moreover, the inclusion of breathable mesh fabric ensures that you remain refreshed and cool even during those extended seated periods. The black construction offers versatility and is especially well-liked in a black and white setup. 
2. Autonomous ErgoChair Plus All Black Executive Chair
Autonomous has the reputation of being one of the best ergonomic manufactures in the world. This is due to the wide array of products available from this brand. Each of its ergonomic chairs is equipped with unique and quality features. The ErgoChair Plus black is no exception. 
This black computer chair is one of the most dynamic models available. Its design encourages workers to move while at their desk. This is because their movement isn't restricted with the inclusion of the highly adjustable frameless construction. Additionally, the flexible support aligns with your body's natural curves while promoting healthy spinal alignment.
3. Autonomous ErgoChair Recline All Black Desk Chair
If you want versatility and comfort, the ErgoChair Recline is the right choice for you. This Autonomous black computer chair offers comfort that you can only find on your couch. The design includes supportive foam and breathable mesh fabric that help ensure you feel refreshed and supportive. 
Moreover, this ergonomic black office chair is equipped to help you enjoy taking phone calls and breaks like you never thought you could. Its reclining feature allows you to immediately relieve any built-up pressure from remaining seated for extended periods. Finally, it can hold up to 250 lbs without any issues.
4. Herman Miller Aeron Black Fabric Office Chair
Herman Miller is another great ergonomic brand and offers many excellent products. Its flagship product is the Aeron Black Office Chair. When purchasing this chair, you can choose between three different chair sizes. This ensures you get the black computer chair that best fits your body. The model is equipped with pads providing effective lumbar support, helping stabilize your spine. 
5. BestOffice Black Big & Tall Executive Chair
Next on this list is the BestOffice Black Big & Tall Executive Chair. This chair is designed with many amazing features, which makes it a worthwhile purchase. It's well-known for offering great relaxation to workers while sitting at their desks for long periods. Many workers rave about the USB massage lumbar support. Such an inclusion aids in releasing any workplace fatigue in your waist. Moreover, its durable construction ensures you can use this office ergonomic chair for years to come. 
6. Inbox Zero Black Ergonomic Chair
People looking to include a black ergonomic chair in their workspace without breaking the bank are in luck! The Inbox Zero model offers fantastic comfort while ensuring your back, neck, and shoulders are well supported throughout your working day. Overall, this chair is the right one for you if you don't wish to spend more than $100. Nonetheless, like the Modway model, you get what you pay for. Hence, the quality isn't as good as the other models on this list. 
7. La-Z-Boy Black Home Office Chair
All classic executive chairs are designed to make you feel active and comfortable while you're seated for long hours. We know this, which is why we have included the La-Z-Boy Black Home Office Chair. The model boasts a vintage appearance while comfort and support are provided by modern technology. This offers exceptional versatility when adding the chair into your office or home workspace. Additionally, it's equipped with a wide array of ergonomic features to help avoid any back pain. 
8. Steelcase Series 2 Black Computer Chair
This Series 2 model is one of the latest releases from Steelcase. In the chair's design, the brand placed an immense amount of focus on correcting the flaws found in previous models. This helped ensure that the Series 2 offered maximized comfort and support while also boosting an attractive appearance. The attractive design provides a sleek and professional look to any workspace while the durable construction offers stability. Some of the chair's best features include its geometric design, lumbar support, and weight-activated tilting mechanism.
9. HON Ignition 2.0 Black Office Chair
If you wish to add an ergonomic chair in your workspace that helps make this area look more sophisticated and elegant, this HON Ignition model is the best pick. It provides users with a luxurious design that can surprisingly work in a minimalist setting. One of the most popular features included in the chair's design is the advanced synchro-tilt, which automatically adjusts to the tilt of the seat, making movements unhindered. 
10. Steelcase Gesture Black Computer Chair
One of the most common concerns of using an ergonomic chair is the possible damage to carpets. However, you don't need to worry about this when looking at the Steelcase Gesture. This chair includes unique wheels specially designed for carpeted flooring. Moreover, you don't need to go through the tiresome task of assembling this black computer chair, as the model comes almost completely pre-assembled. This is an added convenience that we're sure most workers appreciate. 
11. Herman Miller Sayl Black Computer Chair
While we have mentioned other Herman Miller models on this list, the Sayl Black Computer Chair is equipped with the crucial features each ergonomic chair should have. One of these features is the PostureFit, which ensures your spine is properly supported and correct seated posture is promoted. Moreover, it includes a design that is minimalistic and appealing. You can easily include this black office chair in any workspace.
12. X3 Management Black Office Chair
The X3 Management Black Office Chair has one thing in common with the many Herman Miller models available on this list. This common feature is that these black desk chairs are some of the most expensive on the market. Nonetheless, if you can afford this model, you should certainly purchase it. This X3 Management chair is equipped with an innovative design including fantastic ergonomic features. One of these features is the Advanced Tensile Recovery Fabric. This addition helps to enhance the workers' overall comfort and support while seated.
13. Branch Black Ergonomic Desk Chair
Regardless of the employee's size or shape, they are bound to find great comfort when seated in the Branch Black Ergonomic Desk Chair. The many ergonomic additions included in this design ensure your spine is placed in a healthy alignment while correct seated posture is promoted. Moreover, this chair includes a double-woven mesh seat and back, boosting its comfort and breathability.
14. BodyBilt Sola LT Black Computer Chair
Minimalist designs are well-liked for being elegant and stylish. This is the appearance many workers are searching for when they purchase an office chair. The BodyBilt Sola LT Black Computer Chair provides exactly that while also being designed to offer impressive comfort. Moreover, this model does a fantastic job of balancing mesh-back comfort and postural support while also including full adjustability.
15. Ticova Black Executive Chair
The Tivoca Black Executive Chair might not be as popular as the other models on this list. However, that doesn't mean this chair lacks support. Many customers enjoy this chair because of its exceptional spinal support during those long hours at work. Additionally, the model is designed with exceptional lumbar support, an adjustable headrest, and decent armrests. When using the Tivoca, back and neck pain is relieved while the inclusion of metal armrests enhances the chair's durability. Finally, the soft and thick PU padding offers a more comfortable seated experience. 
16. Steelcase Leap Office Chair
This list of the best black executive desks wouldn't be complete without the Steelcase Leap Office Chair. Although many of the brands on this black desk chair list provide various ergonomic products, Steelcase solely focuses on office chairs. The Leap Office model is one of these products that's designed to deliver the utmost comfort and support to workers. Many enjoy the chair's full adjustability, lumbar support, and the inclusion of a pneumatic seat.
17. Gabrylly Black Desk Chair
If you want a more traditional-looking black office chair, this Gabrylly model is the best option. It's designed to provide you with all the features required to work for extended periods comfortably. This is done without compromising its traditional aesthetic, which ensures it fits perfectly with home workspaces and office buildings. Another great feature is its PU wheels, offering unhindered movements. Finally, the chair's construction only includes durable products.
18. Humanscale Freedom Black Office Chair
Humanscale is focused on making innovative ergonomic chair designs that help workers remain comfortable, which aids in boosting productivity. That's why the Freedom Black Office Chair is well-liked for helping make work easier and those long hours in front of the computer less grueling. Its elegant and stylish design helps enhance the overall appearance of a work or home office space while the intuitive construction offers unmatched adjustability. 
19. Herman Miller Mirra Black Executive Chair
Many people associate ergonomic products with high price tags. However, that isn't always the case, as some models can be fairly priced while offering great ergonomic benefits. Herman Miller has the reputation of being quite an expensive brand. Nonetheless, this manufacturer has released a more affordable black office chair for its customers. This is the Mirra Black Executive Chair, which is equipped with unique torsional flex for added comfort and support with a breathable mesh back.
20. Modway Articulate Black Computer Desk
If you want an affordable black fabric office chair, you may want to consider this beauty. Even though it isn't as high quality as the other options on this list, you can get great value out of this product. Like most things, you get what you pay for. Nonetheless, this black executive chair is designed with exceptional features that help boost your productivity while ensuring you remain comfortable and supported. 
Wrapping It Up
We hope these various options have helped you decide what black computer chair you would like to add to your work or home office. Understandably, not many chair designs can fit in with your workspace's existing décor. That's why we always recommend Autonomous. 
The designs of this brand's ergonomic furniture are always focused on offering exceptional versatility, allowing any black office desk or ergonomic chair to fit right into whatever space you want. When looking at a black executive chair, the Autonomous ErgoChair Pro is our favorite.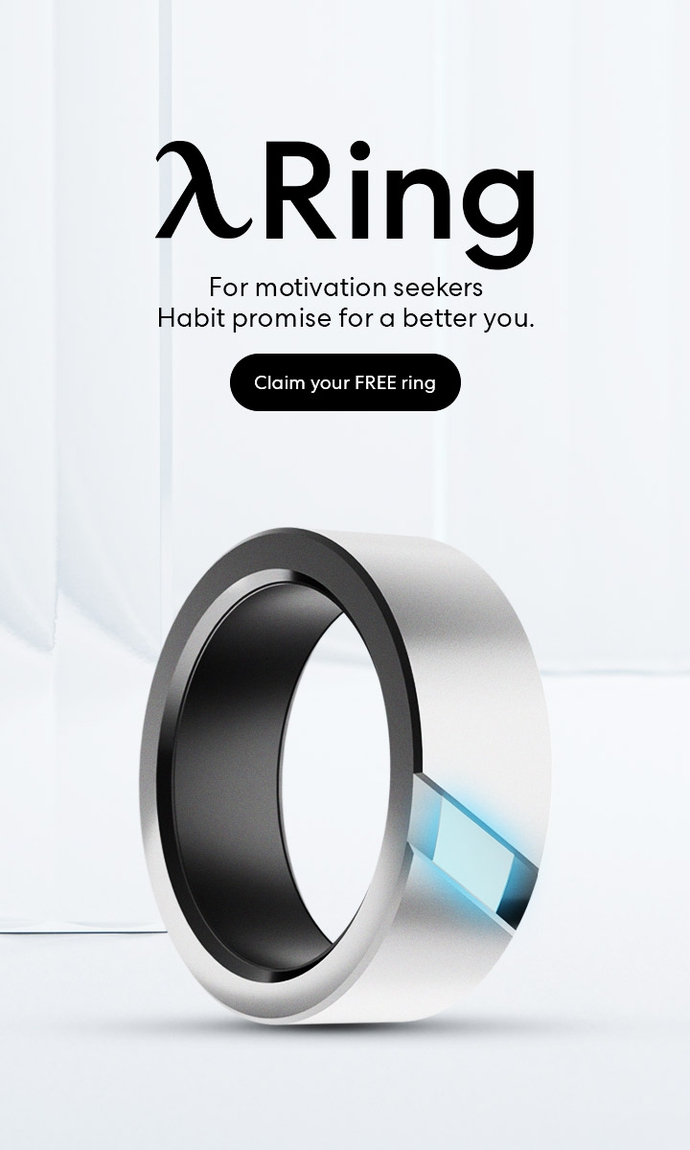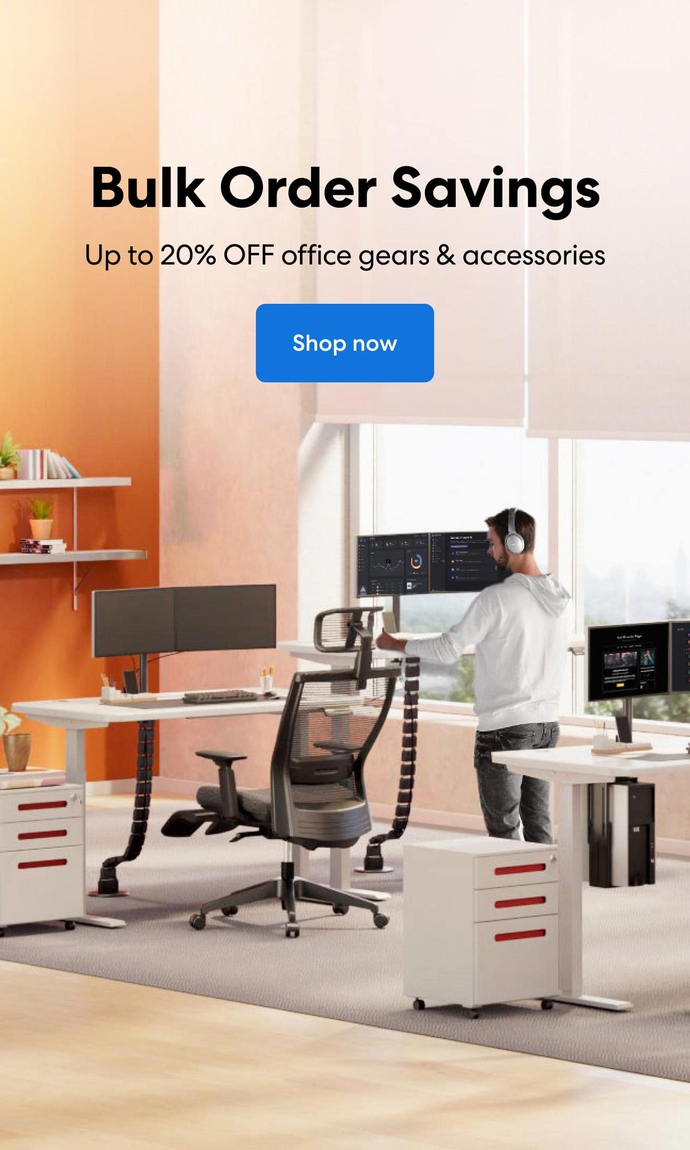 Subcribe newsletter and get $100 OFF.
Receive product updates, special offers, ergo tips, and inspiration form our team.