The greatest black desk lamps can do a lot more than just illuminate your work area. Black reading lamps have come a long way from being a simple light bulb with a switch, with additional features like wireless charging, customizable tones, and even motion sensors. As a result, you shouldn't just buy the first one you see - you use it every day, so make sure it's the best one for the job. 
If you're looking for some office lamp ideas, we've spent many hours scouring the market for the best black task lamps available. There's one here to fit every home office, whether you're on a budget or more concerned with aesthetics. The best desk lamps are listed here.
20 Best Black Desk Lamps from Classic to Modern
1. Autonomous Ultra-Wide LED Desk Lamp
The Autonomous Ultra-Wide LED Desk Lamp is a wonderful tool for anyone looking for an effective and economical alternative for their home or business. It is designed for optimum flexibility, usage, and adaptability. 
With a very broad 31.5-inch LED light bar for full desk illumination and a rotating and flexible neck that allows you to light your work at the right position, this desk lamp is elegant and simple. This black reading lamp is also suitable for a black desk setup. 
2. LumiCharge LED Lamp
The LED lighting system has three different hues and 10 brightness levels, allowing you to adjust the brightness. We did see a significant difference between levels one and 10. The built-in motion sensor of this black reading lamp works exactly as advertised.  We noticed that the sensitivity level may be upgraded, and in a future release, we may include a parameter to control how sensitive this is. The smart LED display neatly displays the time, date, weekday, and temperature - and it's a useful feature that really makes the lamp shine (no pun intended).
3. Ikea Hektar
A black desk lamp with a built-in wireless charging station on its base can save you valuable table space while also allowing you to achieve everyone's ideal work-from-home desk: minimal wire clutter. While there are numerous wireless charging alternatives available, the Ikea Hektar may be the best. The Ikea Hektar desk lamp not only has a classic steel appearance, but it can also charge your Qi-compatible smartphone while you work. 
Furthermore, the Ikea Hektar is on the higher end of the best desk lamp price range at $65. You also need to bring your own E14 bulb. However, you receive quality in exchange, as well as a lamp that does more than just light up your workspace. 
4. Project 62 Audrey Coulee Desk Lamp
This beautiful black adjustable desk lamp can amp up your stylish factor. An adjustable brass arm and a striking black dome shade complete the shapely design. Make a polished permanent fixture of this eye-catching pattern on your glass-top desk or iron-framed worktable. 
5. LED Desk Lamp Phive
The black LED Desk Lamp from Phive is one of the slimmest on our list, and thanks to its crisp appearance, it can be put almost anywhere. You may think that because the company's intriguing lighting peripheral was designed to save space, it is lacking in high-end capabilities, but that couldn't be further from the truth. Instead, each model has a stepless dimming feature that lets you store your favorite dimming levels for future use. The brand has also integrated a unique daylight illumination technology that prevents soft light from ghosting, glaring, or flickering, reducing eye strain. 
6. Shift Cup Lamp Umbra
Although Umbra's Shift Cup Lamp isn't the most aesthetically beautiful model, it does have one of the most interesting architectural designs we've ever seen. It's not all about appearances, though, and that's where the intriguing tiny lamp shines the brightest. Buyers can charge their favorite smart gadgets while working, taking full advantage of the Umbra Shift's dimming features to create the right atmosphere in any area, thanks to its built-in USB hub. There's even a storage cup included in this black desk lamp to keep all of your essential tools and items within easy reach. 
7. Equo Desk Lamp Koncept
Equo black task lamp by Koncept takes a more geometric approach to its interesting design, so if you like detailed linework, this is the black desk lamp for you. It has a built-in touch strip that allows you to control the amount of light it emits depending on the time of day you choose to use it. If you dig a little deeper, you discover that it also has easy light temperature changing capabilities, allowing you to choose between warm and chilly light. However, it's the Equo's counter-weight design that makes it truly unique, with adjustment at the touch of a finger and a tilting head that stays level with its mounting arm regardless of angle. 
8. Schoolhouse Graduate Lamp
The Graduate Lamp from Schoolhouse is a more sophisticated version of the aforementioned Umbra Shift, and as such, it comes with a high price tag. Irrespective of its market price, thanks to its metal mushroom umbrella, Deco period design, and steel construction, which were all heavily inspired by American vehicles and architecture from the golden age of design, this vintage black task lamp wonder does a great job of lighting any desk, work area, or nook. As a result, customers receive a piece of classic lighting that can instantly transform any workstation from drab to eye-catching. 
9. Pixo Optical Led Table Lamp
Pixo's Optical LED Table Lamp is all about small design, and it should be evident from just one glance that they've succeeded. It has a 360-degree rotating head, a 180-degree tilting stem, and a low-energy LED that can last up to 50,000 hours. That's a lot of light without having to worry about replacing a bothersome bulb. The lamp does, however, keep things a little warmer than normal, which is unusual for a modern LED variety that tends to be on the colder side of color temperature. 
10. Dyson Lightcycle
It's no secret that sunlight has an impact on our bodies, and when we spend excessive amounts of time indoors, our health might suffer. To address this, Dyson developed the Lightcycle, a lamp that mimics the qualities of natural daylight while reducing eye strain caused by lengthy periods of artificial exposure. The Lightcycle, in fact, tracks and recognizes the atmosphere of sunshine in the room, allowing it to adapt and match the color and temperature of natural lighting. 
This black desk lamp even has a patented heat pipe technology that, thanks to its six high-power LEDs, can last up to 60 years. There's also a motion-sensing system that turns on and off when it detects your presence, compatibility with Dyson Link, an inbuilt USB charger, and an app that accumulates information on your tasks, age, and sleep cycle in order to tailor illumination to your needs. 
11. Vari LED Task Lamp + Wireless Charger
The Vari LED Task Lamp + Wireless Charger INCLUDES a fast-charging wireless phone charger. This eliminates the need for extra cords on your desk and allows you to charge your phone while keeping it close at hand. The lamp is nearly 15 inches tall, but it has a compact form that takes up little room on your desk. Warm white, soft white, natural white, and cool white are the four-color options. It also tilts to several various angles. The black desk lamp's base also has easy touch controls. 
12. TaoTronics LED Desk Lamp
Consider the TaoTronics LED Desk Lamp if you're searching for an excellent office desk lamp that isn't too expensive. It comes in five different color temperatures and seven different brightness levels. There's also a built-in USB port for charging your smartphone. Furthermore, the lamp swivels and tilts a great deal. Built-in touch controls allow you to modify the black desk lamp's brightness settings and color modes by sliding your fingers across the touchpad. It comes in black, white woodgrain, white, white woodgrain, and black woodgrain and is composed of metal and plastic.  
13. Sonneman Quattro LED Task Lamp
The Sonneman Quattro LED Task Lamp is noted for its anti-glare function, which reduces shadows and hot spots by employing flat panel LED technology. Its arm rotates 90 degrees, allowing it to be repositioned as needed and with a height range of 5.5 to 36 inches. Its width can be adjusted from 15 to 32 inches. There are three brightness levels: high, medium, and low. The black LED desk lamp comes in a variety of colors and finishes for the metal lamp, including brilliant satin aluminum, gloss white, black, and a red/yellow/black variant with black arms, a yellow base, and a red flat screen. 
14. LEPOWER Metal Desk Lamp
A classic black desk lamp with a screw-in light bulb was something we wanted to add. Its architectural style is goose-necked and can be employed in two ways. It may either sit on the desk or be attached to the edge with the accompanying clip to conserve space. The lamp's head and arms may both be adjusted, and the lamp head can also be tilted. It has vents to distribute the heat and utilizes the equivalent of a 40W bulb (max). On the cord, there is an on/off switch. It's available in black with copper or silver trim, solid silver, solid brass, and white with silver trim, among other colors. 
15. OTIS Architect Desk Lamp
The OTUS Architect LED Desk Lamp appears to be a standard drafting desk lamp, but it isn't. Because the lamp is equipped with an infrared motion sensor, you can turn it on and off without having to touch it. To turn the lamp on, simply wave your hand over the sensor, then wave your hand over it again to turn it off. You can also operate the lamp with touch control. There are three brightness levels and three-color temperature modes to choose from. The LED light is expected to survive for at least 25 years, or 50,000 hours. Its head and arms both rotate and tilt and the lamp is composed of metal with a brushed steel finish. 
16. Muuto Leaf Table Lamp
This Leaf Table Lamp is a black adjustable desk lamp with 54 integrated 8W LED lights encased in an asymmetrical lampshade reminiscent of a leaf, which adopts Muuto's simple design aesthetic. 
17. Artemide Tizio 35 Table Lamp
Herman Miller is to furniture what Artemide is to lighting. Tizio 35 black desk light, a modern design landmark with 360-degree movement and a simple counterweight system for accurate directional illumination, was created in Italy. 
18. JUKSTG LED Desk Lamp
The JUKSTG LED desk lamp is more straightforward, with a lighter, more refined chrome finish. Touch controls, four lighting modes, a 180-degree rotating arm, and seven brightness levels are all included. 
This lamp also includes a USB charging port and an energy-saving feature. Many say that this is the best LED desk lamp that you can invest in. Additionally, Autonomous offers standing desks, and light up desks to add to your office aesthetic. 
19. Ikea Forsa
Ikea doesn't just sell furniture; the Swedish retail giant has practically everything you need for your work-from-home setup. As an example, the Forsa lamp (stylized FORS) is a common pick because it is available in a range of colors and costs less than $30. 
The Forsa desk light from Ikea is composed of elegant steel with a long, adjustable arm. Its spherical shade is also adjustable, so you should be able to find the exact angle you require. Unlike most black desk lights that don't have a built-in LED, Ikea includes a bulb with the Forsa, saving you the trouble of having to find one on your own. There's no need to assemble it, so you can use it straight away. 
20. Simple Designs Lantern Glass Shade Desk Lamp
Some of the greatest desk lamps resemble computer gadgets rather than home furnishings. With its industrial-looking hardware and translucent glass shade, the Simple Designs Lantern Glass Shade Desk Lamp, on the other hand, values aesthetics. As a result, unlike a normal downward facing LED desk light, light cannot be streamlined to your desk. However, it looks beautiful in any environment and gives superb accent lighting. 
This black desk light does not have a light bulb, but it can look fantastic with filament or Edison-style LED bulbs. The entire aesthetic of the Simple Designs Lantern Glass Shade Desk Lamp has a shabby chic feel to it, yet for $35, it's almost as cheap as a thrift store find.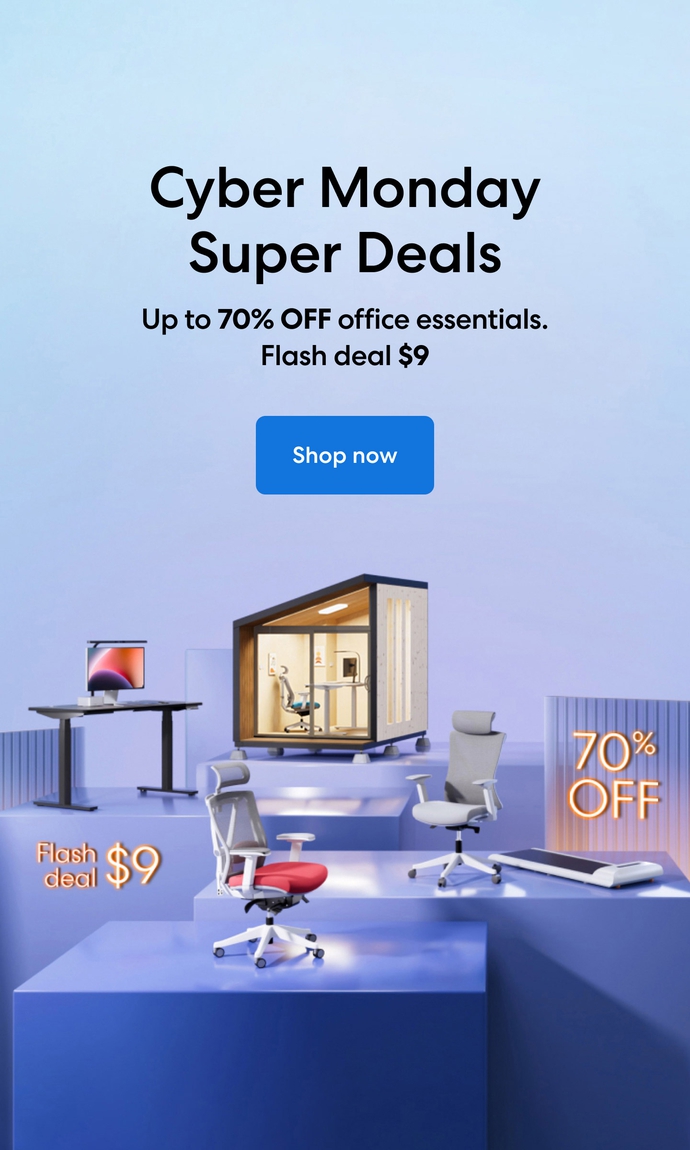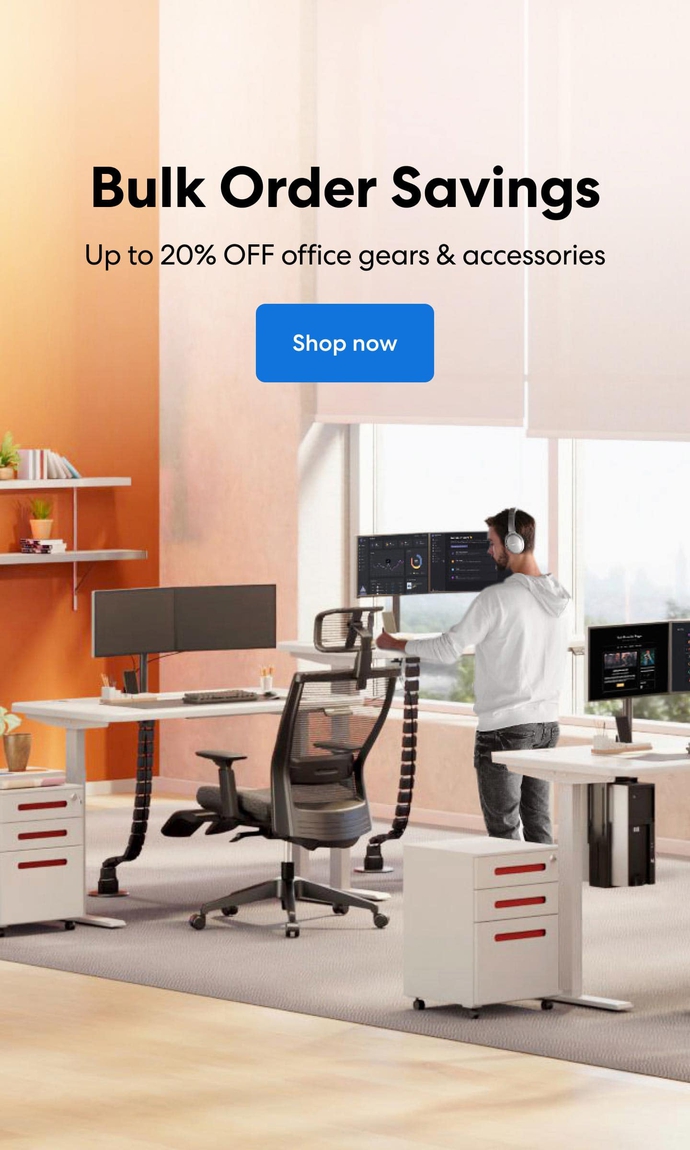 Subcribe newsletter and get $100 OFF.
Receive product updates, special offers, ergo tips, and inspiration form our team.