Latest Updates
20 Best Black Friday Security Camera Deals in 2023
444 Views
The security of your home and family should always be one of the most important things you choose to invest in. However, security systems can be expensive to purchase, install, and maintain, which is why you need to take advantage of this year's Black Friday security camera deals from Autonomous. 
Whether you just want a simple doorbell camera, or you want to go all out on a high-tech security system, Autonomous has something for you. They even have great Black Friday desk deals for you to consider while you are shopping for your perfect camera. 
Our Black Friday deals on security camera packages are just too good to resist. Read on to find out how you too can take part in this awesome shopping experience. 
Check Out These 20 Awesome Deals!
Now that you have made up your mind to get yourself an awesome home security system this Black Friday, take a look at some of these smart home devices: 
1. ALC Wireless AHSS11 Door and Window Sensor
The future of home security cameras is finally within your reach thanks to this gem available during Autonomous' Black Friday home security deals. Furthermore, the ALC Wireless AHSS11 door and window sensor are one of the most reliable security cameras you can get. It can easily be attached to your door and connected to your central hub for you to monitor at any time you want. 
2. ALC Wireless Cameron AMZ30DB
If an easy-to-install, yet highly-capable Wi-Fi video doorbell camera is what you are after, then the ALC Wireless Camera AMZ30DB is tailor-made for you. With a one-year warranty from Autonomous, this should be one of the first items on your Black Friday deals on the security camera products list. Enjoy the freedom of answering your doorbell from anywhere in the world with this advanced piece of technology. 
3. ALC Wireless Cameron AMZ20PT
There is nothing better than an outdoor pan tilt camera to make sure that all angles of your yard are being monitored throughout the day. The ALC Wireless Cameron AMZ20PT is the perfect choice if you want to guarantee peace of mind while you sleep. With 1080p full HD quality video, there is nothing that will slip past without you knowing about it. 
4. Lorex Cam
The Lorex Cam is one of the easiest home security options on this list. However, simplicity of design and use does not mean that it is not capable of delivering the very best in terms of features and functionality. It can produce high-quality 4K videos and long-range night vision. It is quite expensive, though, so you better take advantage of the deals on Black Friday security cameras. 
5. ALC Wireless Connect AHS Family Pack Security System
Get instant email alerts whenever a possible intruder threatens the security of your family and residence with this wireless home security system. The Control Hub allows you to take charge of the entire system from anywhere in the world. As a bonus, the ALC Wireless Connect AHS Family Pack is easy to install and comes with a one-year warranty from Autonomous. 
6. ALC Wireless Full HD 1080P Wi-Fi Video Doorbell
A lot of home invasions happen because people regularly answer the door without first confirming the identity of their visitor. You can put an end to that by installing a video doorbell camera from ALC next to your entrance. It gives you a crystal-clear 1080p HD quality video recording of whoever is at your door. The feed can also be directly saved to your SD card without the need to pay any monthly fees. 
7. Eco4life Smart Wi-Fi 1080P Indoor PTZ IP Camera
Do you need sharp live streaming video 24 hours a day? This PTZ IP camera delivers just that and offers a wide range of added features for your convenience. With the Eco4life Smart Wi-Fi camera, you get things such as motion detection, night vision, and instant alerts through your email. You can even get access to cloud storage for an added subscription fee. 
8. ALC Wireless Connect AHS View Security System
The ALC Wireless connect AHS View comes loaded with all the regular features that you would expect from a high-end security camera. Things such as full HD video monitoring come as standard, along with a great one-year warranty. You can link the camera to your Hub so that you have access from anywhere you are in the world.
9.  ALC Wireless Indoor Panoramic Wi-Fi Camera
It is not only the outside yard that needs to be watched. Having an indoor camera is also a good option, especially if you are going to be leaving your kids in the care of someone else. The ALC Wireless Indoor Panoramic Wi-Fi Camera allows you to capture an entire room easily and send the information directly to your mobile device anywhere you may be around the world. 
10. Bosma EX Outdoor Spotlight Camera
Bosma EX Outdoor camera has great spotlight features that allow you to clearly see whatever is causing a disturbance at any time of the night. With other features, such as an easy setup and high-resolution video, make sure you don't miss out on this great camera this Black Friday. 
11. Blink Camera
What we loved about the Blink Camera is that it's one of the most user-friendly options you can ever get in a top-notch security system. It is self-controlling, meaning all you need to do is install the camera and leave it to do its job. Blink can be connected to Alexa, giving you better access from wherever you may be. 
12. SimpliCam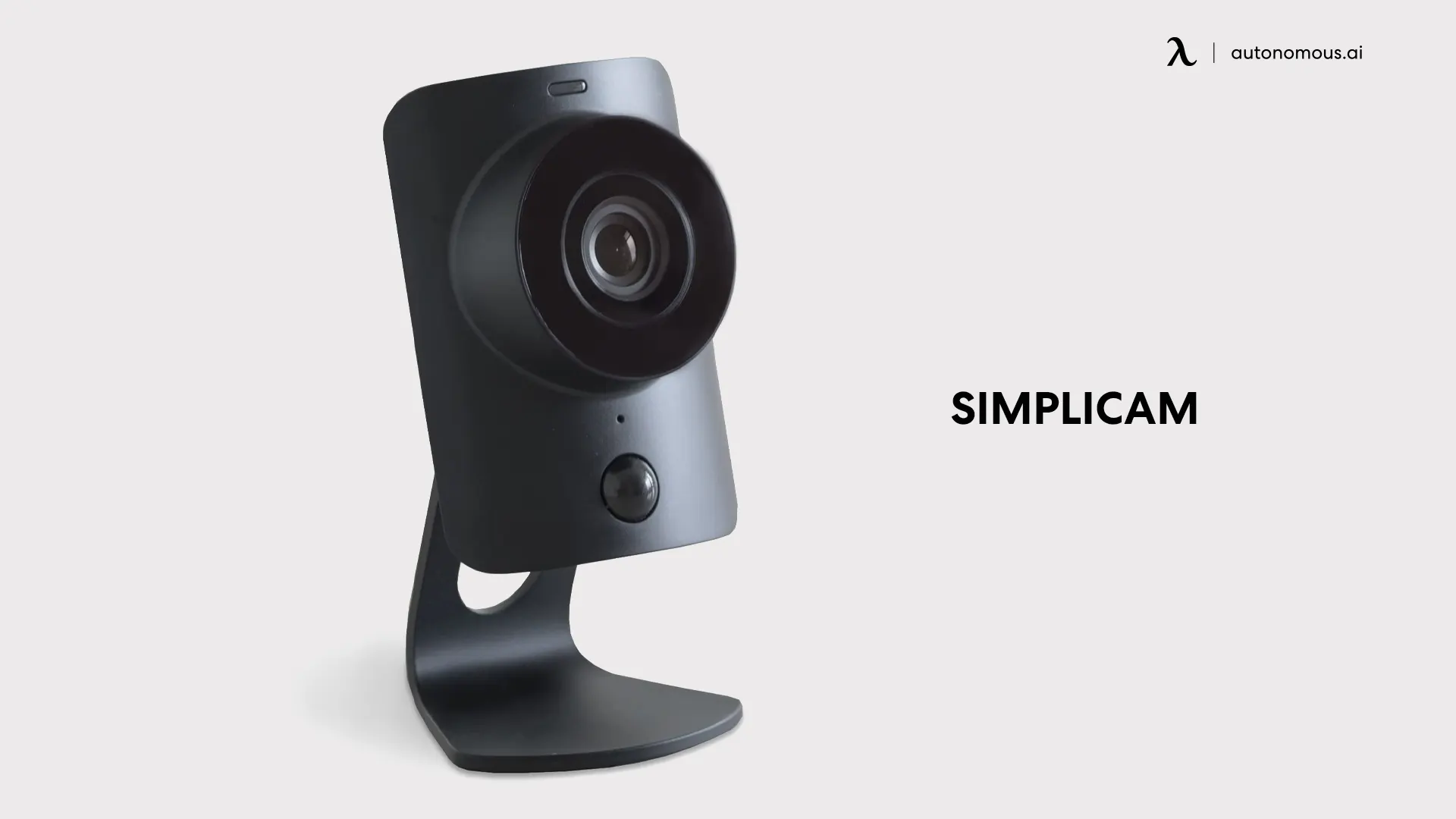 Simplicity is the order of the day when it comes to the SimpliCam. There is no need to invest in a host of other features that you may not really need. This hand device delivers great video feedback, which is really all you need. Everything else, including the good warrant, is just a bonus. 
13. Zmodo
The great thing about Zmodo, besides its high-quality video, is that it has a wide selection of different cameras that are designed to cater to different individuals. No matter what your budget or your needs are, you will be sure to find the best camera among its products. Setting up is also easy and before you know it, your system will be ready to go online. 
14. Ecobee Smart Camera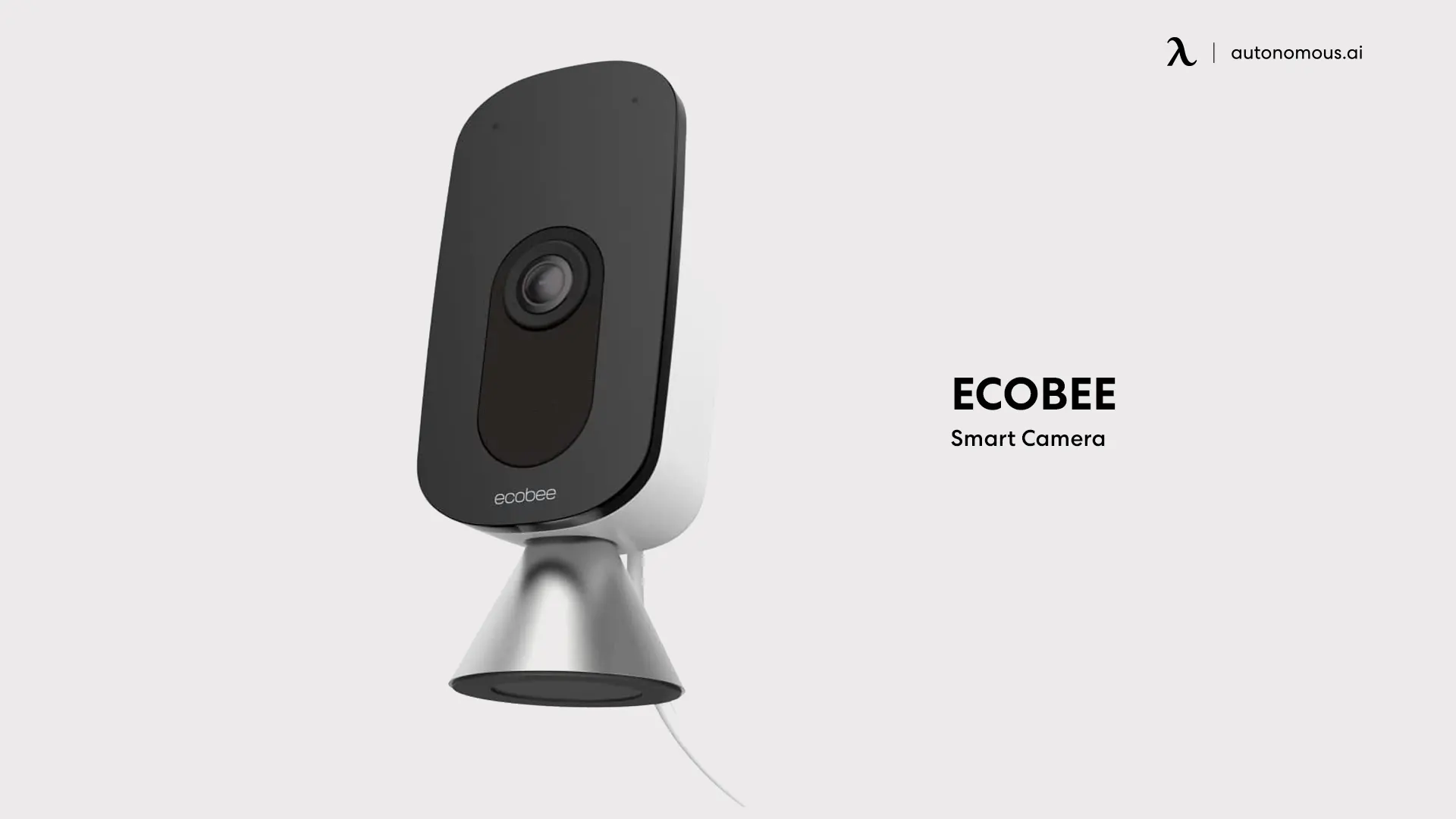 If you have a wide portion of your yard that you need to cover, then the Ecobee Smart Camera is a great option. It has an impressive 180-degree field of view that allows you to keep an eye on everything all at once. Night-time is also not a problem because the Ecobee boasts a fantastic infrared night-vision lens for that exact purpose. 
15. ADT Cam
If you want a complete all-in-one security camera system, then you should consider the ADT Cam. It has a sophisticated video analytics system with the ability to detect different events. The two-way audio comes as standard on every camera and the entire system is connected as part of a complete unit. 
16. Wyze Cam
Are you looking for a great camera available at an affordable price? Try the Wyze Cam, for a budget-friendly option that performs exceptionally well. With the cheapest models starting at only $29.99, just imagine how low the price will drop as part of Autonomous' Black Friday security system deals! Get your hand on this innovative camera this November. 
17. Wyze Cam Pan V2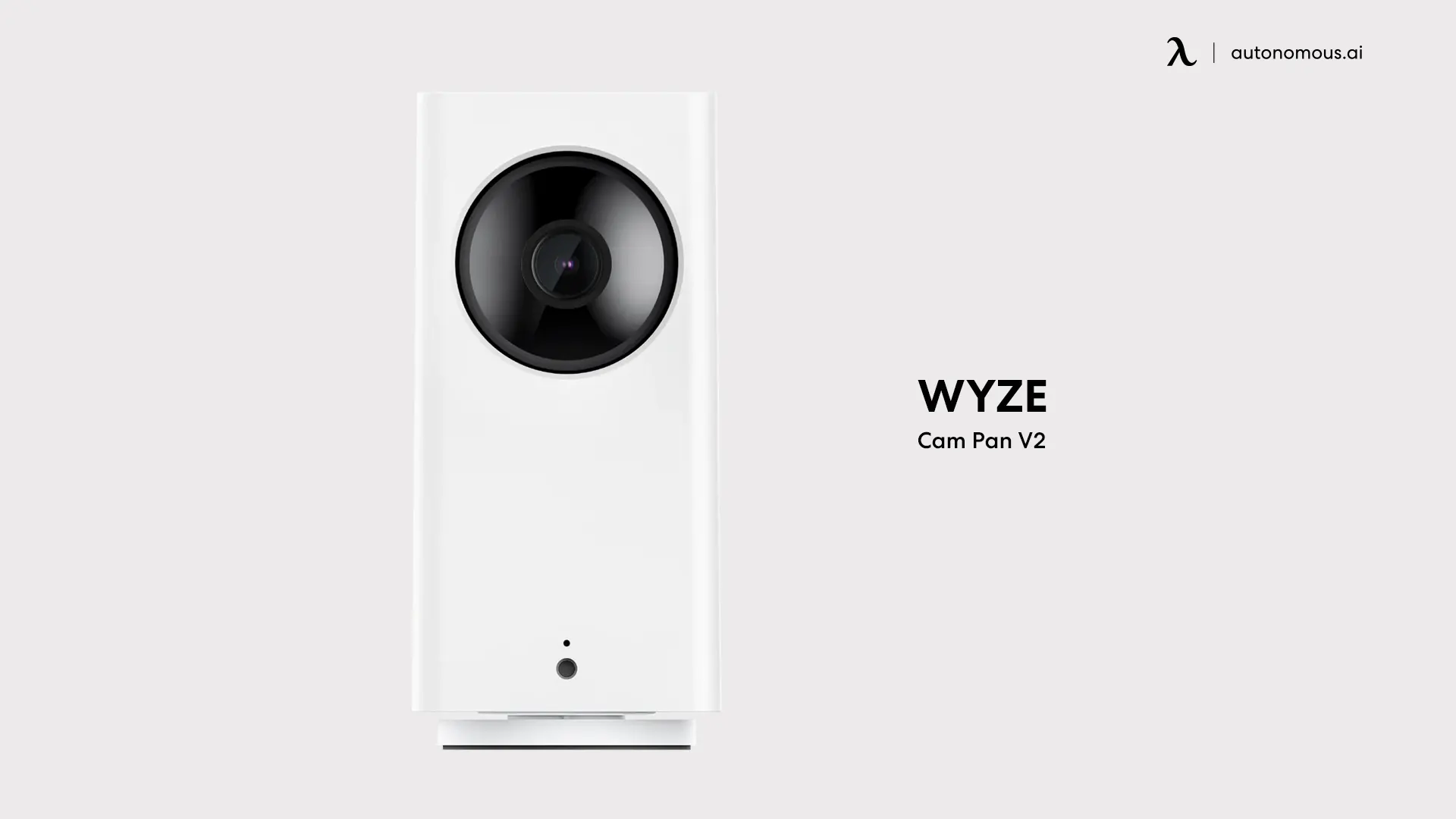 Does free cloud storage along with other extra features, such as two-way audio and 360-degree horizontal view sound like something you would like? Then this Black Friday make sure you keep an eye out for the Wyze Cam Pan V2. 
18. Arlo Video Doorbell
The two stand-out features of the Arlo video doorbell are its state-of-the-art video resolution and the fact that it is completely wireless. This means you can easily set it up anywhere inside your house or out in your yard without having to worry about installing wires. 
19. Arlo Pro 4
Some of the stand-out features that you can expect from Arlo Pro 4 include a two-way audio feed, full-color night vision, a built-in siren, and highly-efficient Alexa compatibility. The resolution and field of view are slightly limited, at 2K and 160 degrees respectively, but besides that, it is an awesome camera. 
20. Nest Cam Indoor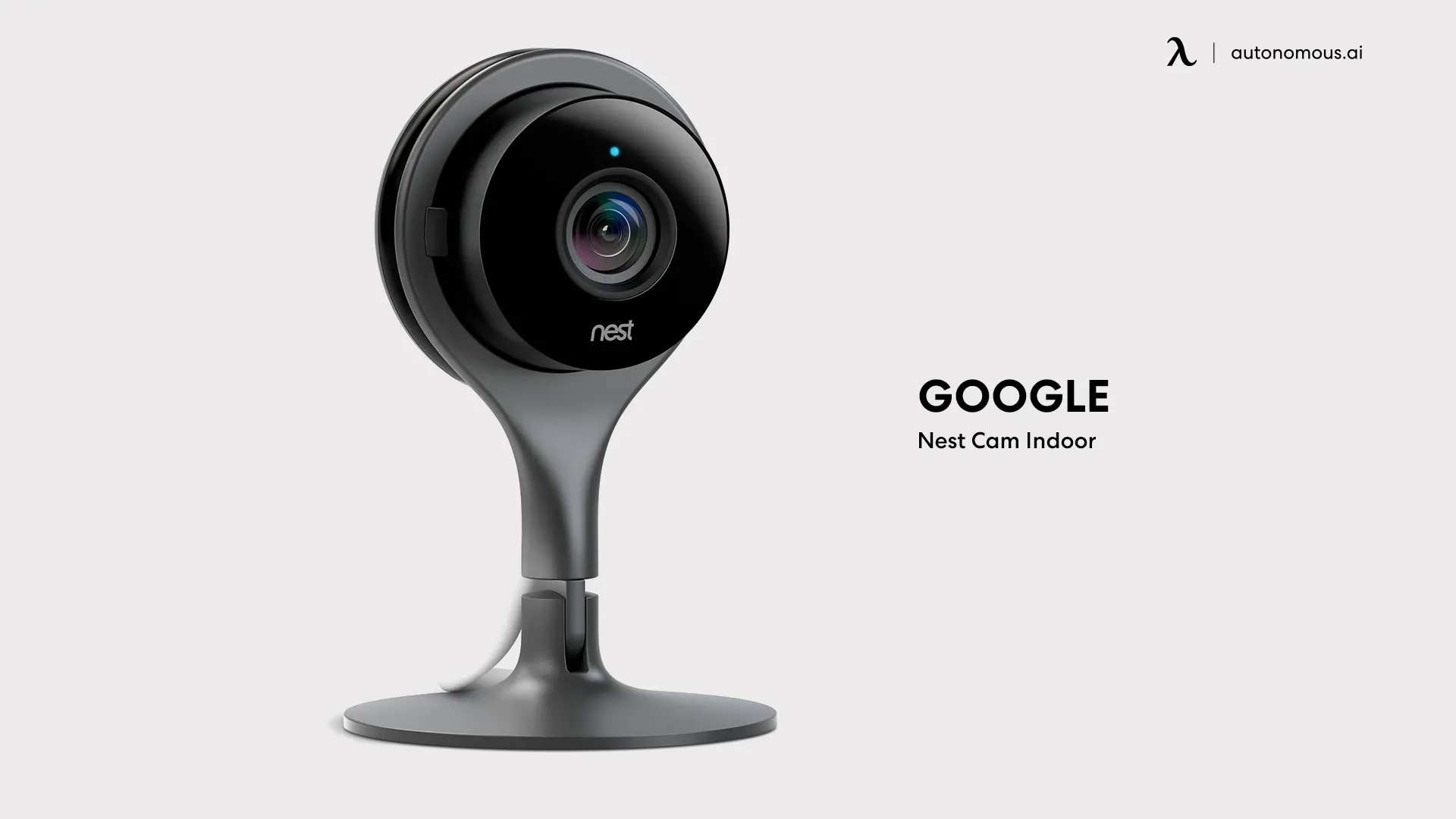 The best way to describe the Nest Indoor Camera is that it is the next step in the evolution of the security industry. You get some very impressive features, such as facial recognition, as the camera comes with the ability to store a database of all the faces who are allowed access to your residence.
When Will Black Friday Start in 2022? 
Black Friday is held annually on the Friday following Thanksgiving Day. That means it always falls between the 23rd and the 29th of November. This year, 2022, Black Friday will be on the 25th of November. 
What this means is that you still have some time to plan how you will make use of your limited shopping time to target specific deals on items you really want. If Black Friday home security deals are part of your plans, then you should look at some of the home network security devices that are already being advertised. 
Is It Better To Buy a Camera on Black Friday or Cyber Monday?
The success of the first few Black Friday retail experiences has led to the birth of what is now known as Cyber Monday. Although not nearly as popular as its predecessor, Cyber Monday is quickly gaining momentum. 
There are two key differences between Black Friday and Cyber Monday, which are: 
Cyber Monday is restricted to tech deals while Black Friday covers literally any retail product or service you can think of

Cyber Monday is mostly restricted to online sales while Black Friday sees the majority of its sales happening in-store 
If you're thinking about cashing in on Black Friday security system deals, you may be better off holding on for Cyber Monday. Consider the following facts when making your decision: 
Cyber Monday offers a better shopping experience because of fewer crowds than Black Friday

It is better to shop for gadgets on Cyber Monday because it is more tech-focused

Cyber Monday gives you a chance to buy what you need long before the mad rush of Black Friday

You can buy your security cameras from the comfort of your home because Cyber Monday is done mostly online 
Which Retailer has the Best Black Friday Security Camera Deals?
Besides which day is best to shop on, the next important decision you need to make is regarding your choice of retail outlet. There are so many different retailers offering great outdoor security cameras and Black Friday deals that it is not easy picking out the right one. 
Bear in mind that some of these retailers will try to take advantage of consumers' ignorance of certain products to overprice some items. Some are downright fraudulent, advertising non-existent Black Friday security system deals. 
You are better off choosing a tried and trusted retailer with a wide range of Black Friday deals on security camera products to choose from. If you want reliability, peace of mind, and awesome deals on Black Friday security cameras, go to the Autonomous webpage now and see what they have. 
Final Word
Black Friday is the one day of the year when you can afford to invest in the ultimate security system for your business or home at an affordable price. With proper planning, a bit of patience, and some discipline, you can make the very best of your Black Friday security cameras shopping experience.
If you are not sure about what you need, then visit the Autonomous website for the full range of their products, along with descriptions of key features, and their irresistible Black Friday prices.
Keep up with Autonomous news
Stay informed, stay inspired with our new blogs.
WRITTEN BYAutonomous
We build office products to help you work smarter.