Investing $500 or more in a gaming chair may seem like a waste. However, these chairs, reminiscent of race seats, provide full back support for gamers to sit for extended periods. You might have searched for cheap gaming chairs under $50 or more. 
Knowing that you don't have to burn a hole in your pocket for high-quality gaming equipment would be a relief. Listed below is the best budget gaming chair you must buy.      
28 Best Budget Gaming Chairs You Must Buy
1. Karnox Slate Gray Gaming Chair
This is undoubtedly the best gaming chair for big guys, as it has a solid build and is highly durable. It is made of premium-quality grey leather and contains comfortable cushioning that keeps you relaxed and does not mess up your overall posture. You can adjust this chair's height and seat based on your comfort level and preference. This chair can make a great addition to your bedroom gaming room. It is also a highly reliable option with a 10-year warranty.
2. Trio Supply House kid's Gaming and Student Racer Chair with Wheels
If you want to create the optimal gaming room for your child, this chair can help you create the best gaming setup with its stylish finish and comfortable seating. The chair has a weight capacity of 160 Lbs and solid head support, making it a reliable and durable option. This is one of the best cheap gaming chair options that are currently available in the market. You get a 1-month warranty on the purchase of this chair.
3. Skyline Décor X40 Gaming Chair: Slide-Out Footrest
Gaming chairs with footrests can offer double the comfort and convenience as your feet won't tire out, and you can spend more time with your gaming setup. This chair is visually appealing and offers height adjustment features and a headrest facility. The chair is available in various colors, so you can choose based on your style. While you may not be able to find cheap gaming chairs under $50, the Skyline Décor X40 is one of the more reasonable options in the market.
4. Techni Mobili TS-92 Office-PC Gaming Chair
With its sleek and modern design, this chair can make an excellent addition to your gaming room. It is made from high-quality materials, which give it a sturdy design and finish. It also has pillows for gaming chairs, adding comfort and value. The chair also contains efficient reclining and adjustment features. The armrests and cushy padding add a soothing touch to it. The 2-year warranty makes it a reliable and intelligent choice.
5. Skyline Decor X10 Gaming Chair: Flip-up Arms
This highly functional and advanced gaming chair can easily amp up your gaming room. It has a strong build and leather soft upholstery with black mesh inserts, which makes it comfortable to sit on. This chair is available in various colors, giving you options, and it also contains seat and height adjustability features.
6. Karnox Gaming Chair Hero Genie Edition
The Karnox gaming chair is the ultimate hero as it comes with high-quality shaping foam for its seat and offers a comforting reclining feature for its backrest. Its armrest and adjustable height also allow you to feel relaxed and comfortable. The seat can recline between 95 to 155 degrees, which shows considerable adjustability. The most beautiful aspect about this chair is that it comes with a warranty of up to 2 years for its accessories while its frame is associated with a lifetime warranty.
7. Boulies Master Chair VER. 2022
If you are a gamer that spends the majority of your time in the gaming chair, you must take the Boulies Master Chair VER.2022 into consideration. Not only does it offer optimal comfort, but it also has a strong structure, which makes it a highly durable option. This chair features a full-length backrest with a reclining feature, offering ultimate relaxation during your breaks. Additionally, it has lumbar support to keep your posture in check and avoid any future back pain. It also features adjustable armrests and offers a weight capacity of up to 300 lbs. The chair also comes with a warranty of 2 years.
8. Eureka Ergonomic Mesh Gaming Home Office Chair
This chair contains excellent characteristics such as adjustable height, arm and head support, a comfortable seat, and breathable mesh material. Moreover, it also has a unique and highly professional look, making it a suitable choice for an office setting. The chair ensures you will not experience discomfort or back pain as it prioritizes your comfort. It can hold up to 300 lbs. These features make this chair highly suitable.
9. Autonomous ErgoChair Pro
Autonomous ErgoChair Pro is an adjustable ergonomic office chair. It can also act as a cheap gaming chair that supports your back and enhances your posture to reduce back strain and discomfort. 
You can adjust the chair to any sitting position and feel well supported, and the mesh back allows air to circulate, making it an excellent choice for all-day use. In addition, it comes in various colors, has an integrated headrest, and is highly customizable. Considering these features, you should buy an ergonomic chair for a good gaming experience. 
10. Autonomous ErgoChair Plus
When it comes to supporting your back and spine, Autonomous ErgoChair Plus is a top contender in the ergonomic desk chair. It's available in several colors, has a fishbone-inspired design, and is made from thermoplastic elastomers to keep you from overheating in your seat. 
In addition, the ErgoChair Plus is a cheap gaming chair that subtly guides you into a healthier sitting position while still providing outstanding back support. 
11. Autonomous AvoChair
The AvoChair is a modern, eco-friendly chair for the workplace and gamers. It is designed with health in mind, taking cues from nature's minimalist, organic forms. The chair mixes synthetic and natural elements to create a cutting-edge chair that supports good posture. 
Its breathable elastomeric mesh back provides excellent spinal support and comfort. The Avochair's soft spheroid arm pads and waterfall-style front roll-off are inspired by the idea of rounding off sharp corners. Additionally, you may save your favored reclining tension, armrest placement, and seat height. 
12. Autonomous ErgoChair Core
The ErgoChair Core is the most comfortable computer ergonomic chair. Simply by adjusting the position of two levers, you may find the perfect level of comfort for your body and posture. This chair makes it simple to fulfill your body's demand for motion. 
In addition, the ErgoChair Core adjusts to your weight to prevent back pain. As a result, you can walk around without worrying about hurting your neck, upper back, or shoulders. It provides optimal ventilation, is woven for strength, and is rigorously tested for longevity by BIFMA. Moreover, it stretches to fit your shape and keeps pressure and weight from building up in any spot, encouraging active use.
13. Vertagear Gaming Chair SL5000
If you want an ergonomic, state-of-the-art option for your gaming demands, pick up a Vertagear SL5000. It is a good cheap gaming chair with an option to add an RGB/LED lighting kit into it. There are various customizable color selections available. 
You can adjust the chair's seat, back, armrests, and tilt tension to the perfect position. It can support up to 260 pounds of weight.    
14. Vertagear Gaming Chair SL4000
The SL4000 Vertagear chair is a game-changer for marathon gaming sessions thanks to its detachable neck and lumbar support pads. This good cheap gaming chair's tilt tension is lockable for optimal comfort. Its gas lift system is a commercial-grade class 4 system. 
Makers of this chair build it on an aluminum pedestal and steel skeleton. The chair's portability and longevity are both enhanced by these characteristics. This one has a limited height adjustment range of about 5 inches compared to other chairs. However, it's well-thought-out to accommodate a variety of customers. In addition, its load capacity is 330 pounds, higher than its competitors.           
15. Karnox Legend Bluish Gray Edition
The Karnox gaming chair is stylish and comfortable, surpassing all gamers' expectations. It is the best budget gaming chair suitable for work and gaming, making it an excellent option for vast and tall offices. PU leather is used in its construction and rests on an aluminum frame with 4D armrests. 
This cheap gaming chair has movable armrests that can swivel in any direction, a height adjustment mechanism, and a tilting seat for optimal sitting posture. In addition, the manufacturers pad it with high-density mold-shaping foam, giving great comfort to your body. The gaming chair can recline to an angle of 150 degrees. 
16. Karnox Suede Gaming Chair
Getting the best affordable gaming chair that provides just the appropriate amount of support is crucial. This is because poor gaming ergonomics can have severe consequences for both your productivity and your physical well-being. 
The synthetic leather and suede fabric of the Karnox Suede leather make for a comfortable gaming seat. You won't need to go out of your way to find specialized cushions for gaming chairs because this all-black gaming chair includes both a neck pillow and a back support pillow. Its class 4 gas piston allows for a maximum recline of 155 degrees, and its easy, one-handed height adjustment only adds to its convenience. 
17. EUREKA ERGONOMIC GE300 Breathable Ergonomic Gaming Chair
One of this chair's top features is the superb back support provided by its ergonomic design. The cushioning adds to its comfort while giving it a stylish appearance. The chair is made out of a highly breathable mesh material. Additionally, its flexible design allows for complete consumer customization. You can include this chair in your gaming setup or add it to your office space. Its structure will not tire you out and will keep your posture in check. This chair also has a 5-year warranty, which can safeguard your purchasing experience. The Eureka chair offers comprehensive back support thanks to its ergonomic design. Eureka's armor-like cushioning adds to its comfort and aesthetics. The mesh pattern compliments its beautiful contemporary design, allowing for airflow. 
Additionally, numerous adjustments will tailor it to the user's precise specifications. Not only does the mesh back help you stay cool in the warmer months, but it also comes with a five-year warranty. 
18. Logicfox Ergonomic Office Chair: Saddle-shaped Mesh Seat
This saddle-shaped, ergonomically designed full mesh chair provides extreme comfort. Your hips and thighs will feel more comfortable on this pillow. Supportive and skin-friendly, their grid-weaving technology is incredibly stiff and supportive. 
Additionally, the frame of the backrest is solid and long-lasting. Elastic adjustability in the back tilt makes for a more relaxed slouch. It has a smooth recline, three lockable modes, and a tilt range of forty degrees. Logicfox is an excellent way to ease your body into a new routine.
19. Techni Mobili High Back Racer Style PC Gaming Chair
This can be the best choice when considering the best affordable gaming chair. The Techni Mobili gaming chair is one of the newest and most dependable options in the market, and it's made entirely of synthetic materials and components. 
Superior quality upholstery gives this chair a stately appearance while providing soft comfort. The height-adjustable memory foam will always put you in a relaxed, pleasant position since it remembers your ideal ergonomic position. Its perfect reclining mechanism allows for a full recline of 150 degrees, and a durable steel frame supports the chair. 
20. Techni Mobili High Back Gaming Chair + Lumbar Pillow
The Techni Sport TS-F44 Fabric Ergonomic Office High Back Computer Racing Gaming Chair is made w/synthetic TechniFlex fabric and features height adjustable memory foam seat, reclining back mechanism up to 150 degrees. 
21. Eureka Ergonomic GX5 Gaming Chair
Comfortable seating for lengthy gaming sessions is at your fingertips with the Eureka Ergonomic GX5 Gaming chair. Despite its low price, the makers have designed this chair with the same level of sophistication and comfort as more expensive models. 
You can adjust the height quickly and smoothly, thanks to its class 4 gas lift mechanism. Additionally, this affordable gaming chair can incline to an incredible 180 degrees and features 3D armrests for your ultimate relaxation. It not only satisfies your requirements in terms of its ergonomics but its aesthetics as well. 
The leatherette seat back is patterned like a diamond. Moreover, the chair's design allows it to last since it has a height-adjustable seat and a five-year warranty. 
22. Logicfox Ergonomic Office Chair: Saddle-shaped Sponge Seat
The Logicfox sponge chair has a strong and long-lasting backrest. Elastic adjustability in the back tilt makes for a more relaxed slouch. Logicfox has a smooth recline, three lockable modes, and a tilt range of forty degrees.
It's an excellent way to ease your body into a new routine. The chair manufacturers design the saddle form of the seat cushion to relieve stress on the lower back and legs over extended periods of sitting. In addition, the sponge material used in the headrest reduces the pressure on your head and neck.
23. Northread Game Chair: Lumbar Support
The Northread gaming chair takes your setup to the next level of comfort with its extra lumbar support and ample padding. Its foam cushion seat follows the shape of the human pelvis and sacrum for optimal comfort. 
Furthermore, you can retract the footrests and tilt the seat back. Additionally, the chair's adjustable armrests allow for optimal positioning. Finally, those pesky backaches will be a thing of the past thanks to the dedicated lumbar support of this chair. This chair is ideal for gaming and office use with its tailored lumbar support. 
24. GT Racing Chair
This is another best budget gaming chair for you. If you want to be completely submerged in your game, you should be able to do the same with your seat. This racing-style chair is available in various colors to match any existing gaming setup. In addition, it comes equipped with Bluetooth speakers that you can sync with any gaming console to provide an immersive audio experience that will keep you glued to the action.
25. Edwell Gaming Chair
The Edwell is another ultra-comfortable and pleasurable-to-sit-in chair that will quickly become a household favorite. This chair can help you relax after a long day of work or play by letting you recline back 170 degrees and providing an extended footrest. 
Play some games to let off steam after a long day at the office, and let your stress melt away thanks to the soothing lumbar support. 
26. The Polar Aurora Gaming Chair
The Polar Aurora is the chair to get into a silent and smooth motion. Its multidirectional caster wheels that roll quietly and smoothly across any surface complement the 360-degree swivel. 
This ultra-quiet chair is incredibly relaxing thanks to its reclining design, plush pillows with a lumbar support and neck support, and pillowed headrest. Of course, if you want the chair to stay in a reclined posture all the time without any further effort, you can lock the recline feature into place. 
27. Bosmiller Ergonomic Gaming Chair
When you see this best budget gaming chair, you can relax knowing it has everything a gamer needs to play comfortably. Lumbar support, extra-thick cushioning on the back, armrests, and seat, height, tilt adjustments, and a complete 360 degrees of swivel are just some of the features of this luxurious leather chair. In addition, there are clear instructions included to make the first setup a breeze.
28. The Respawn 900
This racing-style gaming chair is as comfy as it is stylish, with a fully adjustable footrest and segmented padding for targeted support where it's required most. It also includes lumbar and head/neck support pillows with multiple height settings. 
What Should Gamers Look for in Their Gaming Chairs?
Every gamer aims to win. However, do you know sometimes cheap gaming chairs under $50 can be uncomfortable and hinder your experience? To avoid any hindrance in your game caused due to gaming chairs, take care of certain factors before purchasing the most comfortable gaming chair or an RGB gaming chair.  
Reliable Reclining
A good gaming chair will have a fully adjustable backrest. The chair should allow you to lock it into the position that gives you the most comfort. A gaming chair's recommended tilt angle is between 90 and 155 degrees. 
Adjustable Armrest
Your arm position should be relaxed while playing video games. A lousy stance can make you sore and possibly cost you the game. Because of this, four-dimensionally flexible armrests are a must-have. 
Good Quality Material
Given its durability and softness, people often opt for leather as their preferred material. If you're concerned about your environmental impact, PU leather is the way to go.
Smooth Wheels
Competitors usually have easily movable chairs. If you want your chair to glide down the floor like a rollerblade, you'll need to upgrade to wheels made of a friction-reducing material like rubber. 
Height Adjustment
To be comfortable at your desk, you may need to alter the height of your chair. The monitor will be at eye level, and you'll have room for both legs under the desk. Professional gamers use chairs with gas lift pistons because of the smooth and robust height adjustment they provide. 
Conclusion
We hope you're able to pick one of the best budget gaming chairs that we've mentioned in this blog. Happy gaming!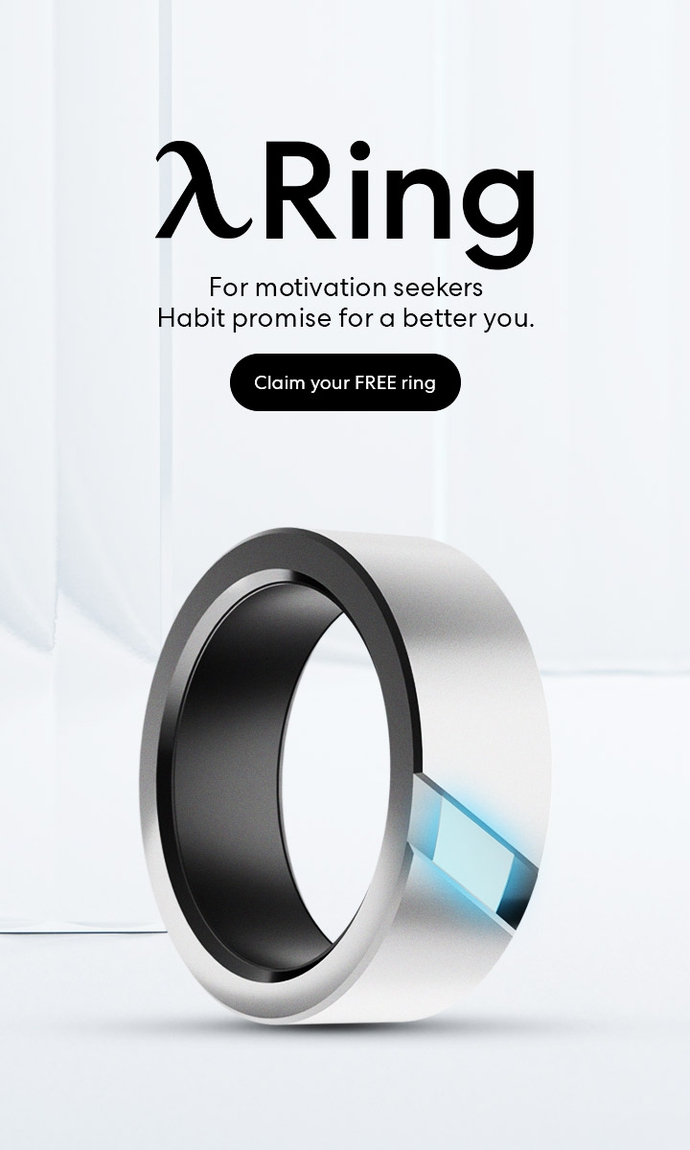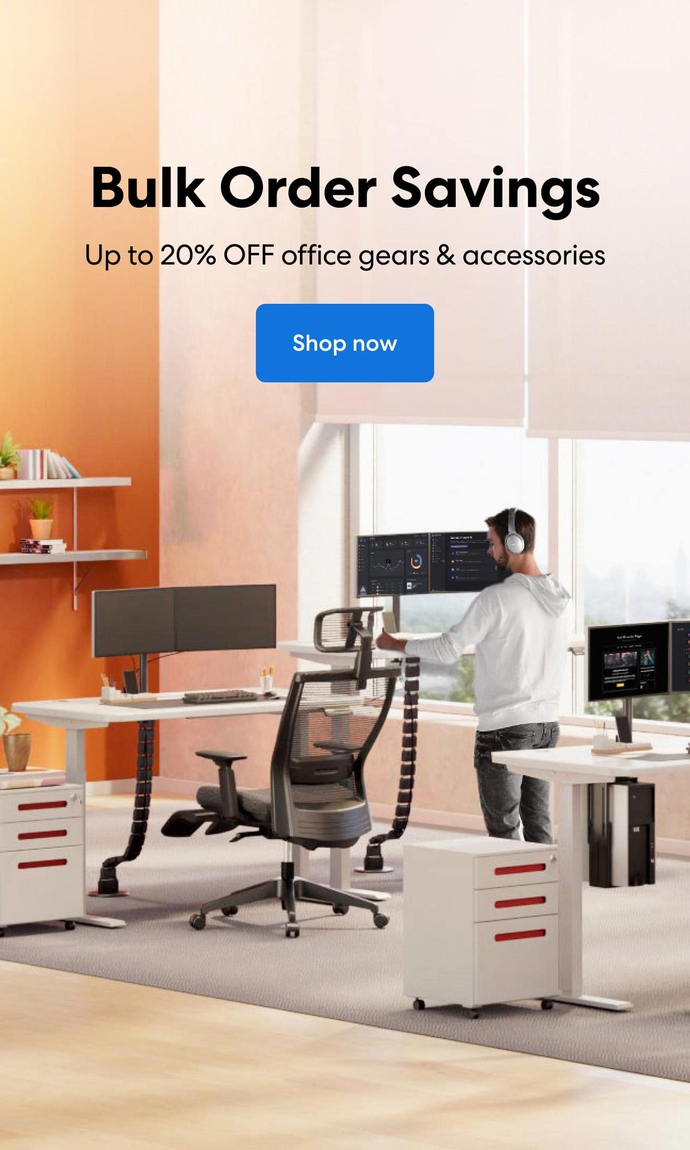 Subcribe newsletter and get $100 OFF.
Receive product updates, special offers, ergo tips, and inspiration form our team.