Whether for your office or gaming needs, what would you say is the centerpiece of your setup where furniture is concerned? The chances are that it is your table, which is why people often try their hardest to ensure they end up with the best computer desk possible. 
The question is, what makes a desk the best? Is it being a stand up desk? Perhaps it's being conducive to a desirable aesthetic desk setup.  
You can ask a myriad of people this question, and you're likely going to come out with a series of different answers. Why do you think that is? The answer lies in varied personalities and needs. 
Someone who is using three screens and a ton of equipment may be more enamored with an L-shaped desk than a standard one, just because of the amount of desktop real estate that's present for the said equipment.
On the flip side, someone who is consistently working from home may opt for a compact model that is best suited to being a home office standing desk.  
Should you take both these persons and ask them what the best computer table is, you are likely going to get two vastly different responses. The lesson here is that there is no objective top option where an office computer desk is concerned. 
It's always going to boil down to what you need and what is most important to you. So, why are you here today and how is the information below meant to help you if there is so much subjectivity in what constitutes a good computer desk? 
Well, the information below outlines some of the best computer desk options on the market. However, there is a bit of a twist. The twenty options are not listed from worst to best using some arbitrary scaling.
Instead, it's all broken down into subcategories that may appeal to different sets of users. Hopefully, by the time you're finished reading, you find at least one unit that appeals to your needs, whether you need a computer desk for home or office use. 
Best Overall
This category is rooted in overall appeal. In other words, while some of the others may be focused on doing one thing extremely well, the desks listed here are those created to offer the broadest appeal. 
They offer the best general experience, meaning they can be put almost anywhere and can be used effectively and comfortably by a wide range of people.
1. Autonomous SmartDesk Core
This home office standing desk makes a tremendous one in the traditional office space too. Mix and match frame and tabletop combinations to ensure it fits well in your office aesthetic. 
The build of this office computer desk consists of a solid steel frame, high-quality MDF wood, an electric dual motor for powerful and silent adjustment, and large tabletop space. 
You can get it in a simple or programmable keypad style. The former offers straightforward up and down adjustments, while the latter offers programmable memory presets. 
2. Zipcode Design Harris Desk
Available in two different finishes, this best computer desk provides you with the space and facilities to neatly set up your PC and accessories. 
There is a single-door cabinet that's perfect for housing a system unit, as well as three Drawers for all the storage you could need. There is even a sliding keyboard tray and cable management facilities. 
3. Topsky Computer Desk
The general appeal of this good computer desk comes from the lack of any features that push it in a single direction. Still, it's well designed, durable, and affordable. You have a sturdy particle board sitting atop reinforced steel, with adjustable legs for uneven floors. 
The surface is large, and there's even a shelf underneath that can hold quite a number of office accessories and other essential items. 
Best Budget
The best computer desks here are not necessarily the cheapest in the world. Instead, the focus is on value. Therefore, you get to see some of the good computer desks that manage to offer the most for relatively low prices. 
1. Mainstays Storage Computer Desk
This budget design is more suited to a home office space than it is a traditional one. You can see that storage space was prioritized in this design, as it has three large square-shaped storage compartments on either side. 
Note that it's not built to accommodate heavy capacities, so unless you're using a laptop or a smaller PC, you may want to look elsewhere. Even the shelves mentioned before can only handle about 11 pounds each. 
2. Coavas Industrial Folding Desk
The manufacturer went for an incredibly simple design to justify the price. Not much assembly is required since you're just snapping the metal frame into the particle board surface. 
It doesn't feel flimsy, and it can be folded away. Note, however, that the only space you get is the tabletop, meaning there are no shelves or drawers for you to take advantage of. 
3. IKEA Linnmon
You almost expect to see an IKEA design in the budget section. The manufacturer is all about providing quality products at low prices. This is another office computer desk model that's dedicated to providing effective storage, with 10 drawers on either side, as well as a sturdy tabletop.  
Note that you can choose to have the Alex drawer units separate from the desk, as one big arrangement, or you can forgo the drawers to save even more. 
4. Flash Furniture Glass Desk
This Flash Furniture design completes this section with its modern look, thanks to a tempered glass tabletop. A sliding peripheral tray is included, allowing you to work in a more comfortable position.  
If you have a small space, then this best computer desk should serve you well with its compact footprint and easy assembly process. 
It's a fundamentally solid design, but expect to be cleaning footprints off the tempered glass quite often. 
Best Corner
If your interest is taking advantage of corner space without losing any of your office computer desk real estate, then this is the category for you. 
1. Autonomous Corner Standing Desk
This is an incredibly solid corner standing desk with a tremendous amount of tabletop space for you to take advantage of. A powerful triple motor is included for height adjustment, and it's incredibly quiet. 
Four programmable height settings are included so you can take advantage of memory presets, and an outstanding 400-pound weight capacity means there is no need to worry about being able to support your equipment. 
2. Raymour Flanigan Newell L-shaped Desk
This L-shaped computer desk for home office takes the typical design and adds storage capabilities in the form of segmented shelved areas. 
A panel with electrical outlets and USB plugs is included, meaning plugging your electronics in should be no inconvenience at all. 
The durability is tremendous, presumably thanks to the composition being from solid wood and acacia veneers. 
3. Red Barrel Studio Hillsdale L-shaped Desk
This is another best computer desk for you. The biggest appeal to this L-shaped desk is the executive feel that it brings to your office space. The luxurious aesthetic is complemented by ample storage space in the form of drawers and a cabinet door. 
Note that the entire tabletop surface measures almost five feet long, which should give you an idea of the amount of equipment you can store atop it. There is even a tilted area for you to rest your cell phone or tablet. 
4. GreenForest L Shaped Computer Desk
GreenForest is no stranger to the standing desk world, and this eco-friendly and durable design is another notch on its belt. 
Its compact footprint allows it to be a standard office desk or even a study desk for a child. There is enough tabletop space for typical office needs, even if you work with multiple screens. 
5. Soges L-shaped Computer Desk
The final L-shaped computer desk for homes on the list is a testament to stability, with multiple stability bar areas included to mitigate against any kind of wobbling. 
It also includes a system unit platform, which is always a welcome addition to keep your tower off the ground. This is especially useful for those units that have ventilation areas underneath them. 
You get a sturdy build, an extensive work surface, and a simple and elegant aesthetic. The only challenge may come in the form of the assembly process. 
Best Standing
Standing desks continue to gain a lot of traction in the working world. This category is dedicated to some of the most outstanding ones that you should be able to take advantage of to a tremendous degree. 
1. Uplift V2 Adjustable Standing Desk
This adjustable standing desk features memory presets and a wide range of heights to take advantage of. Its aesthetic is very simple and should fit into any office space easily. 
Uplift designed this one to be very stable, and you can even include some optional accessories with your purchase for some quality-of-life improvements. 
Note, however, that this is not the most affordable standing desk you can get your hands on. 
2. FlexiSpot Standing Desk
Here is yet another solid and not very uncommon standing office computer desk. It is rated as one of the best computer desk in the market. It's adjustable and features a quiet motor that offers smooth transitions. The tabletop space is quite respectable, and the dark aesthetic looks particularly outstanding with minimalist desk setups. 
3. Fully Jarvis Bamboo Standing Desk
First, the tabletop here is made of bamboo, which is already a testament to its durability. Additionally, that means you get an attractive wooden aesthetic for your office space. 
It's adjustable and features memory presets to allow you to return to desired heights with no inconvenience at all. When you are ready to purchase this unit, you can select from one of three sizes, depending on what your office needs dictate. 
Finally, there are contoured or squared-off shape options. 
Best for Gaming
If you're a gamer, then you may be concerned about finding a desk that is conducive to your PC gaming equipment and probably even the gamer space aesthetic that you're trying to create. Several of these are below. 
1. Benzara Gaming Desk
Black and red are often seen in the most common and best-looking gaming setups, and this Benzara gaming desk uses that trend quite well. It's compact, so it's even suited to those who may not necessarily have a lot of space at their disposal. 
On an aesthetic note, you can purchase the desk in full black if you so desire. There is a raised monitor shelf and bottom shelf, textured 3D carbon fiber shelves, K-shaped legs for stability, a grid design shelf, and facilities to support your cup, headphone, and tablet. 
2. Walker Edison L-shaped Glass Gaming Desk
This full black gaming desk looks tremendous with its tempered glass tabletop. It's large, sturdy, and even includes a sliding keyboard tray. Though it's made of tempered glass, it's fingerprint-proof, which is always a welcome design choice. 
The assembly process is straightforward, and your tower is likely to fit perfectly in the crevice of the "L." 
3. Homall Computer Gaming Desk
The main appeal of this one is clearly how spacious it is. Though it has a rectangular shape with rounded edges, it can accommodate three widescreen monitors side-by-side. 
It's also height-adjustable and includes facilities to hold your controller, headphones, or cup. The entire tabletop surface features mousepad material, meaning you never have to purchase one to move your mouse around properly. 
4. Atlantic Store Gaming Desk
If you need a gaming desk that has a small footprint and facilities to hold your essentials, look no further than the Atlantic Store gaming desk. It's not big, but it includes a host of fixtures, including holders for your cups, controllers, laptop, speakers, headphones, phone, tablet, and even your gaming CD cases.
5. NTENSE Genesis Adjustable Desk
This gaming desk has a simple visual and can be adjusted to any one of three different heights, which are carefully selected based on gamer and even office needs. Cable management is included, as is a headphone holder. 
An RGB aesthetic is often a big part of the gaming experience, and remote-controlled RGB lights reinforce that premise here, allowing you to make your gaming rig glow the way you please. 
Final Remarks
That's a lot of best computer desks across a lot of categories. Whether you're concerned with standing desk height, desktop real estate, aesthetics, etc., there should have been something for you on that list. 
Let everything you saw here be a lesson to guide your future purchases of modern office furniture and accessories. Take a moment to stop and think about how you're going to use an item before you purchase it. 
By doing so, you are likely to find that you'll become way more able to select an appropriate feature set.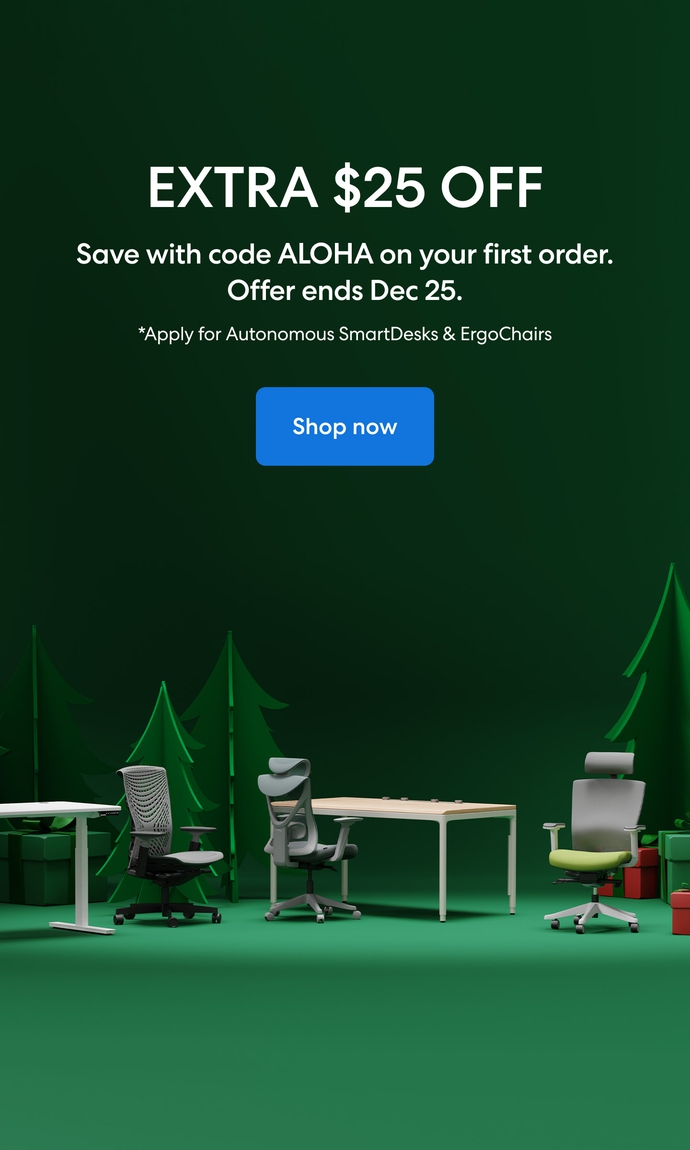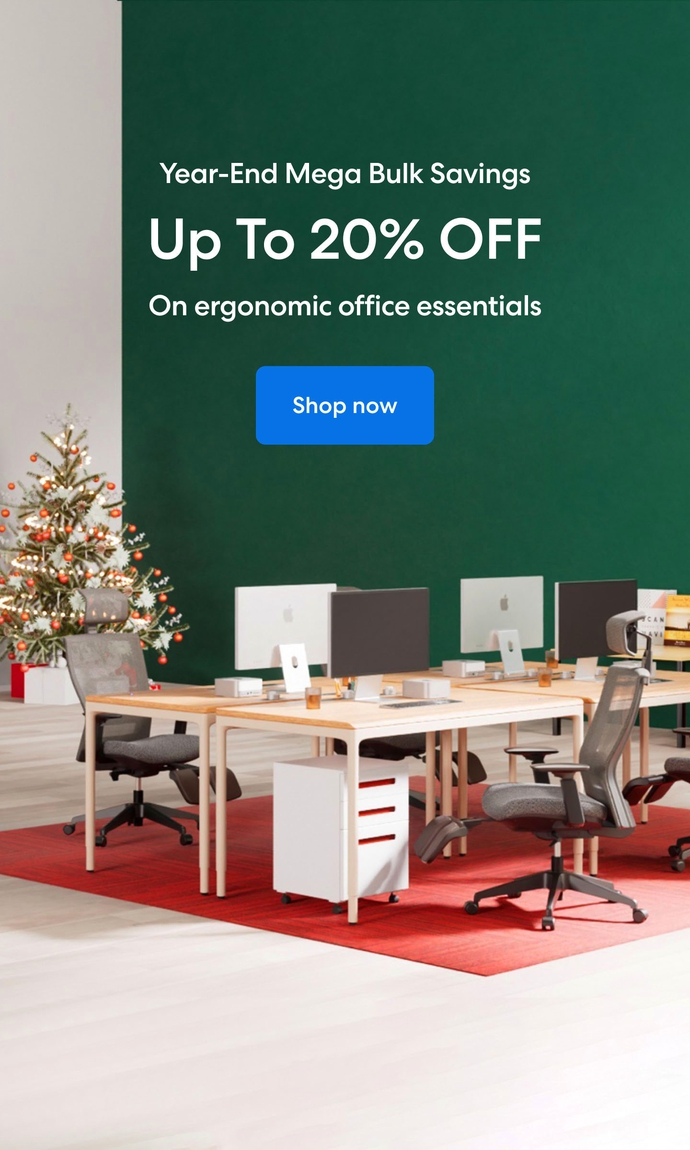 Subcribe newsletter and get $100 OFF.
Receive product updates, special offers, ergo tips, and inspiration form our team.