Smart Products
20 Best Corner Home Office Desk for Buying Right Away

Autonomous
|
Aug 19, 2021
2,048 Views
Do you need a corner home office desk? There are plenty of layouts to choose from for your office, as well as numerous desk decor and suggestions for incorporating high-quality ergonomic office space furniture into your preferred work or desk arrangement. This provides the most comfort, productivity, and serenity. Your home office standing desk can be the ideal blend of space, style, and customization. Find out what works best for you! 
Benefits and Drawbacks of a Corner Home Office Desk
The Benefits of a Corner Desk
There are a number of health advantages, including a reduction in lumbar pain.

It allows you to make the most of the available area.

An

L-shaped standing desk keeps your workspace from looking cluttered.

Corner desks can be adjusted to fit your specific needs.

It enhances your workflow by allowing you to freely move from one workstation to another.

You have a lot more space to arrange all of your files and documents.

 
The Disadvantages of a Corner Desk
These workstations might be rather costly.

If your 

corner desk is a non-adjustable standing workstation, you may feel tired after standing for extended amounts of time.

Various people may struggle with assembling the desk by themselves.

 
The 20 Best Corner Home Office Desk for Buying Right Away
If you are looking to buy a corner home office desk immediately, consider one of the following 20 options: 
1. Autonomous SmartDesk Corner
This adjustable standing desk elevates your home office to new heights. The Autonomous SmartDesk Corner is a modern, adjustable, and multifunctional workstation. It is one of the most effective choices available. It is practical because it is designed to fit into any corner of your home office, making it a versatile option. This  L-shaped home office desk increases the amount of space available in your office and aids in the creation of a minimalistic arrangement. Whether you're an office worker, an artist, a gamer, or a stay-at-home parent, this is a fantastic alternative for you to boost your productivity. 
The following are some of the features:
Sturdy system – Combines high-performance and anti-rust components. This results in a desk that is resilient, solid, elegant, and silent.

Premium surface – The SmartDesk Corner has a scratch-resistant, long-lasting surface made of high-quality materials. You have the option of having a black, white, or walnut finish.

Minimalist and aesthetic design – This

L-shaped standing desk is not only functional and aesthetically beautiful, but it also has excellent physical and mental benefits. It gives your workspace a clean and tidy appearance.

Adjustable level and height – You may customize the level and height of the desk to match the rest of your house or business. 
 2. Tribesigns Modern L-shaped Desk
Another terrific option that comes in either a sleek white or black finish is the Tribesigns Modern L-Shaped Home Office Desk. This product is designed with the user in mind, which is due to the numerous customizable options it provides. These characteristics include: 
A rotation function - You can rotate the desk however and anywhere you desire, making it versatile for all of your work needs.

Plenty of working area — the desk offers 55.12 inches of room on both sides, implying that you can keep track of all of your tasks.

It is solid – The desk is made of steel and can withstand up to 900 lbs, making it a long-lasting alternative.

Additional storage – At the bottom of this desk, there is a two-tier shelf that makes it easier to keep paperwork,

office equipment, and supplies. 
3. Bush Furniture Cabot Desk
This corner home office desk is opulent and classy. The Cabot Desk guarantees that you have enough space to do your tasks, allowing you to be more structured. Harvest cherry and espresso oak are the only two finishes available for this corner home computer desk. The product's installation can be challenging, but it's a lovely desk. There are also the following features: 
Storage cabinets and trays

A USB hub with four ports to keep your cords organized.

60-inch surface space 
4. GreenForest Corner Desk
The GreenForest Corner Desk is an excellent L-shaped desk for gaming. It's a low-cost, straightforward design ideal for tiny rooms, allowing for a minimalistic home office design. This L-shaped computer desk can be used with a twin monitor arrangement on an L-shaped desk. You can interchange between short and long parts to create your customized desk for your workstation. Other beneficial features include:
It is tough and durable - It can support dual computer monitors and additional gaming equipment, so you don't have to be concerned about weight.

This desk is constructed of scratch-proof environmentally friendly materials – Because it is made of water-resistant and scratch-free materials, the metal desk is simple to maintain and clean.

It's a big desk — the longer side is 39 inches in length, and the shorter side is 25.2 inches in length.

Adjustable foot cups – This element helps to ensure that the legs of the desk are at the same height. 
5. iMovR Lander L-desk
The iMovR Lander standing desk is regarded as one of the most sophisticated and best corner standing workstations on the market. When it concerns manufacturing, convenience is a top focus, as the table is 98% pre-assembled. As a result, this corner home office desk may be fully constructed in under eight minutes by an individual. 
When you realize that most standing desks, particularly L-shaped arrangements, can take up to 90 minutes to build with two people, this is quite astounding. Not to add, the design incorporates several elements that make it a superior L-shaped home office desk. 
6. Fully Jarvis L-shaped Standing Computer Desk
The Fully Jarvis corner home computer desk has a maximum height movement of 48 inches and a minimum height movement of 23 inches, and the ability to support up to 530 pounds. It can be used as a three-legged standing desk as well. This desk is suitable for multi-monitor desk setup.
When compared to the other competitors, however, there are fewer size and color combinations to pick from. The lifting columns' sturdiness is also insufficient due to the usage of low crossbars. 
7. Uplift L-shaped Custom Sit and Stand Corner Desk
This L-shaped bespoke standing desk is powered by three electric motors that adjust at a rate of 1.5 inches per second. It has a 530-pound weight capacity with a max height of 50 inches and a min-height of 24.4 inches. 
Additionally, this L-shaped computer desk is unusual in that it offers three distinct lines of L-desks to fit a range of budgets and places. Regarding increased ergonomics, this corner sit-stand desk is constructed on a Jiecang foundation. 
8. MultiTable L-shaped Best Corner Standing Desk Configurations
When it comes to those searching for a minimalist design, the MultiTable L-shaped standing desk for corner layouts is a great option. Only a single base color scheme and a limited number of desktop colors are available with the L-shaped home office desk. The design is likely to be one of the most affordable and straightforward you may come across. 
However, because of the extremely low price, some compromises must be made. The first is that the base is not composed of high-quality materials, reducing the whole product's longevity. Not to mention the fact that it can only hold 330 pounds. 
9. UpDesk Pro SquaredUp Adjustable Corner Desk
The single-piece tabletop for this UpDesk standing desk with corner configurations is 60 inches wide and 24 inches deep and comes in one size. Furthermore, it is available in two colors. These are available in maple or black and have a three-legged base. 
A motorized mechanism is not included with this corner home computer desk. As a result, all modifications must be made manually. The three-legged design, on the other hand, gives the desk a lot of stability and offers excellent ergonomic benefits. 
10.  Uplift Curved L-shaped Stand-up Desk
The Uplift curving standing desk has a singular desktop that spans 47 inches on one of the walls and 72 inches on the other. Additionally, the fact that the standing desk is only available in four colors and one size is a huge disadvantage. 
This unusual 'pork chop' design, on the other hand, distinguishes it from the competition and makes it a popular addition to many individual corner office spaces. The three-legged foundation of the curved corner home computer desk adds to the item's longevity. 
11.  Eureka Ergonomic L-shaped Standing Desk for Corner Configurations
When compared to premium standing desks built in the United States, the bulk of Chinese-based standing desks offered online have a stigma for being lower quality and lacking performance rankings. Although Eureka Ergonomic goods are created in China, this is not the reality. 
When it comes to individuals searching for a top-quality design that may be utilized in a corner setup, the Eureka Ergonomic L-Shaped Standing Desk is a great choice. It is designed and constructed by a team of more than 30 engineers using a cutting-edge robotic manufacturing process. This L-shaped computer desk, however, is only available in white and an individual size option (60 inches x 42 inches). 
12.  XDesk Custom L Series Corner Standing Computer Desk
 The XDesk L-shaped series gives customers a massively huge desktop surface that is up to 250 percent larger than traditional standing desks. This design was created with a modern style in mind while maintaining high quality. 
This L-shaped computer desk's motorized technology is fast and durable while remaining extremely quiet. It also comes with enhanced stability and a digital memory controller to enable transitioning from a standing to a sitting posture simply and painlessly. 
13.  iMovR Cascade L-shaped Standing Desk
One of the best options is the iMovR Cascade L-Shaped Best Corner Standing Desk Configurations. It comes in eight distinct desk sizes, ranging from 47 inches wide by 47 inches long to 65 inches wide by 65 inches long. It also comes in two different widths and 16 innovative 3D laminated desktops.
This design is quite premium, and it is available in three various heights. The purpose of this is to accommodate a wide range of budgets. 
14.  Mr. Ironstone L-shaped Gaming Desk
With this L-shaped home office desk, we're looking at the low end of the budget. This simple L-shaped computer desk offers you all the room you need for a modest or big gaming setup with an airy and breezy style for just under $100. 
However, keeping up with all of your cords is difficult. Because there's nothing to hide your cords on or behind thanks to the open design, you're on your own to keep track of everything. 
15.  Howzone Motorized Corner Desk
This corner home office desk includes a built-in motor, which allows you to alter the table's height or convert it from a standing to a sitting position. 
Standing up and stretching your legs, even if it is only for 10 minutes every hour or so, does wonders for your back, which is why this is beneficial. 
16.  Bestier LED L-shaped Gaming Desk
This is a great example of an L-shaped gaming desk with built-in LED lighting, so if that is something you are looking for, this could be the one for you. 
The Bestier desk is both large and includes some cable management help in the form of bottom shelves across the legs, although not as many as the Mr. Ironstone. 
17.  YOLENY L-shaped Desk
This corner home office desk costs a fortune for those of you who like the additional space, but you already have more than enough. 
The desk can easily accommodate a two-monitor arrangement, and the shelf can accommodate consoles, memorabilia, or even a printing machine. 
18.  Tangkula Corner Desk
You can never go wrong with black, and this corner home computer desk can simply blend in with your home's decor. A black corner home office desk can be bought in any large box store, and there are a variety of sizes, materials, and designs to choose from. This corner home office desk with drawer, designed by Tangkula, is available on Amazon in a simple yet lovely style. Combining this desk with a LED lamp with speakers will make your workspace more interesting.
The desk is composed of wood and may also function as a computer desk. It has a built-in drawer and is suitable for storing decorative objects as well as serving as a bookcase. This desk is one of the best-rated on Amazon because of its solid and long-lasting construction. 
19.  Kings Brand Corner Desk
It is one of the greatest corner home office desks in the industry, and the white finish adds to its elegance. In comparison to the other products on this list, the white corner desk is small yet incredibly functional. It can easily fit into even the tiniest of spaces in your home, giving it a more open vibe. It's suitable for positioning your laptops and works wonderfully as a tiny computer desk. The tiny size has its advantages, and it is a reasonably priced desk that most people can afford. 
20. Haotian Wall-mounted Corner Desk
Who says you can't turn corner home office desks into floating desks? Hoatian has created a floating desk that can be readily fitted into even the tiniest spaces to create a workspace. It's perfect for households with little space because it frees up the floor for other items. Since it features storage shelves, this Haotian corner home office desk provides greater storage. The desk is constructed of engineered wood and is available in white.  
The Bottom Line
To attain your target income, you might make a variety of changes to your work environment. You may reach optimal work efficiency, motivation, and happiness with a superb minimalist desk in L-shaped design and a structured setup.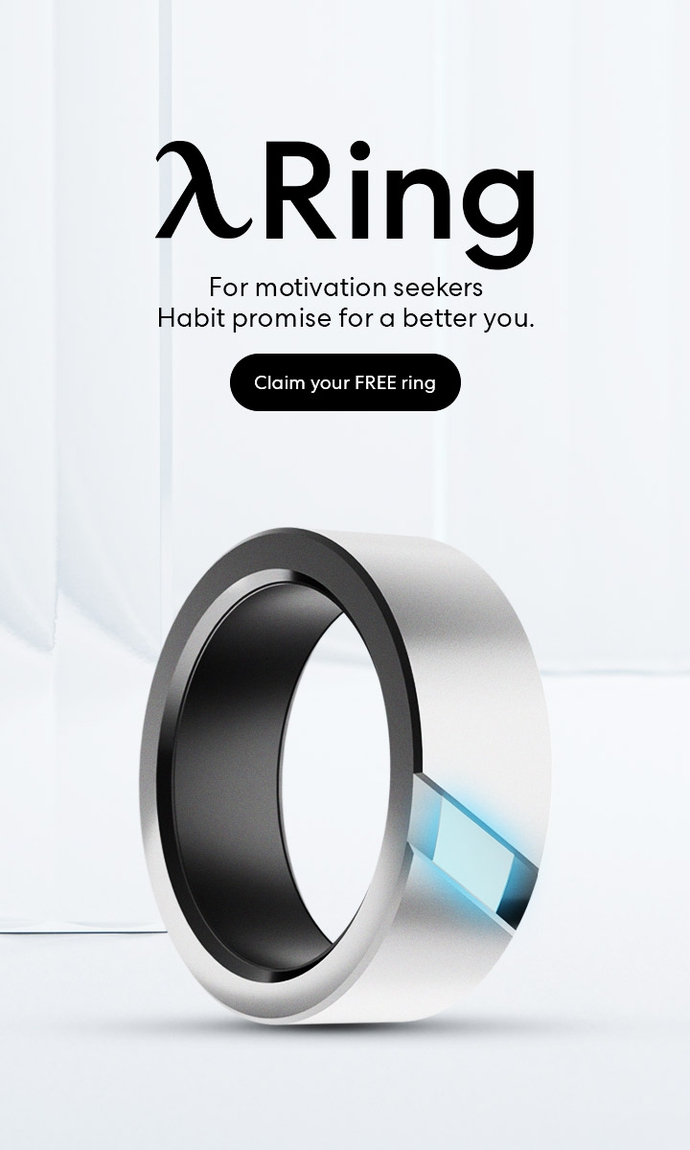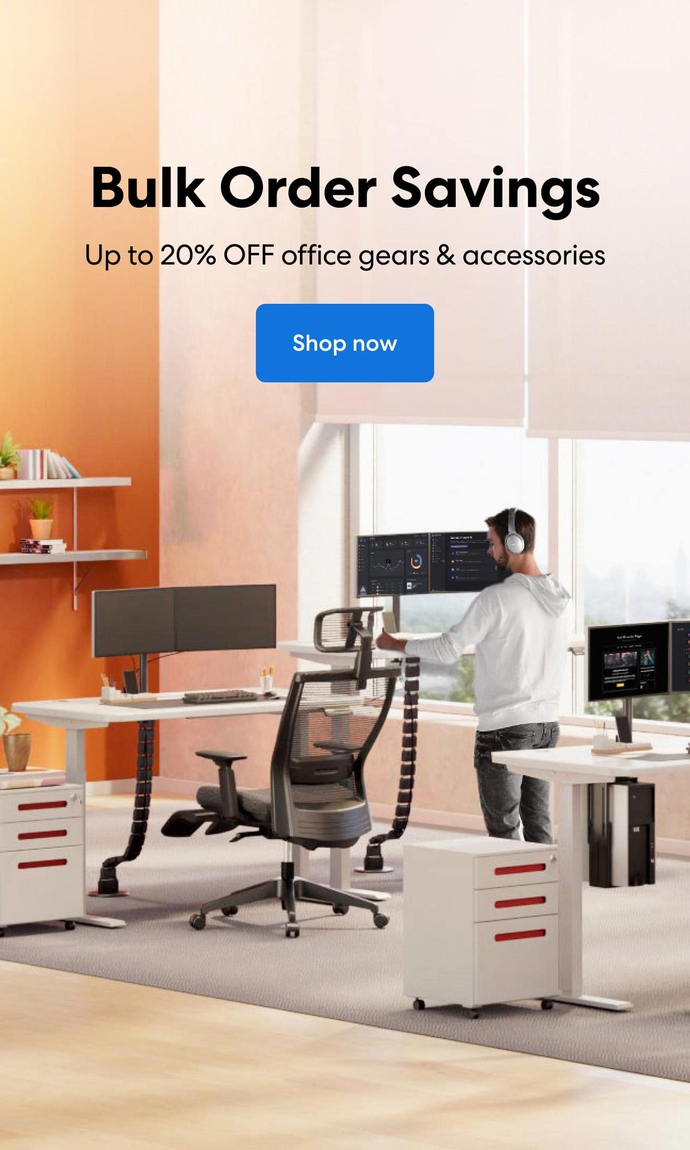 Subcribe newsletter and get $100 OFF.
Receive product updates, special offers, ergo tips, and inspiration form our team.