Smart Products
20 Best Drafting Chairs & Office Stools to Work More Comfortably

Autonomous
|
Nov 23, 2022
2,115 Views
Owning one of these top drafting chairs is beneficial if you work on an elevated surface at home or in the office. These chairs are comfortable and offer back support, which helps lower the risk of back injuries.  
They are also ergonomic and practical due to their adjustable heights and wheels. Consider getting one if you spend a lot of time sitting while working.  
This article will look at drafting stool options that can help you improve your health and productivity. 
List of the 20 Best Drafting Chairs and Office Stools
1.  Autonomous ErgoStool
The Autonomous ErgoStool helps improve your mood and concentration while intuitively stimulating regular movement and natural position modifications. This is fantastic for your core.  
Its ergonomically inclined seat properly distributes pressure and keeps blood flowing. The rounded frame keeps your body flexible and your mind alert.  
You get a reliable grip on various surfaces due to the weight in the base of the chair. This ergonomic stool allows you to take quick, active, low-impact breaks to avoid fatigue. 
| | |
| --- | --- |
| Product dimensions | 13"L x 13"W x 25" - 35"H |
| Seat dimension | 13"L x 13"W |
| Seat height | 25" - 35" |
| Range of motion | 30° |
| Materials | Polyester fabric with molded foam interior and durable nylon plastic frame |
| Colors | Navy Blue, All Black, Cool Gray, Evergreen |
| Weight capacity | 270 lbs |
| Warranty | 2 years |
2.  Uncaged Ergonomics Wobble Stool Air Balance Chair
The Uncaged Wobble Stool is a stylish, mobile balance stool that is more practical, attractive, and maneuverable than an exercise ball chair. 
It enables you to sit actively by engaging your core even though the seat rotates 360 degrees. Many users acknowledge it as an excellent ergonomic stool for back pain. 
Wobble Stool Air can be easily rolled into position or stowed away thanks to its wheels. 
Dimensions
Seat diameter: 15"
Base diameter: 18"
Seat height
19" - 25.5"
Materials
Steel, silicon gel, polyester
Colors
Black
Weight capacity
250 lbs
Warranty
3 months
3.  Uncaged Ergonomics Wobble Stool Standing Desk Balance
Due to the innovative design of the Wobble Stool, you may either balance while rocking, tipping, or twisting the entire day or sit still and concentrate. 
The adjustable-height standing desk stool enables you to stand and work. This allows you to stretch out your legs without stopping what you are doing.
| | |
| --- | --- |
| Dimensions | 12.99"D x 12.99"W x 32.68"H |
| Seat height | 23" - 33" |
| Materials | Steel, Polypropylene, Polyurethane Foam, Polyester |
| Colors | Black, Blue, Red |
| Weight capacity | 250 lbs |
| Warranty | 3 months |
4.  Skyline Decor Drafting Chair
The Mid-Back White Mesh Ergonomic drafting stool chair will keep you comfortable whether you work from home or go to the workplace.  
It is the ideal height for standing desks, bar-height tables, and drawing tables.  
Enjoy the ergonomic chair's conveniences in a taller frame to accommodate the needs of professionals and students who operate at desk heights that are higher than typical.  
It has a mesh back office chair that will keep airflow circulating. This cools your back during those uncomfortable summer days at work. 
| | |
| --- | --- |
| Dimensions | 20"W x 20"D x 38.25" - 42.75"H |
| Seat height | 26" - 30.5" |
| Materials | Fabric Foam Metal Plastic Polyester Polypropylene |
| Colors | Navy Blue, Black |
| Weight capacity | 250 lbs |
| Warranty | 1 month |
5.  Mid-Back Stool from Flash Furniture
This drafting stool chair fits in a workspace with sit-stand desks. Its seat height is generous, ranging from 23 to 30 inches. The chair's comfort makes it the ideal partner for the extended periods you spend working.
Your back stays ventilated as you go about your tasks thanks to the mesh back's promotion of air circulation. The seat also has thick foam padding for comfort.  
It curves like a waterfall to allow blood to flow to the user's legs.  
Additionally, the chair has a foot ring to reduce the effect of tired legs from prolonged sitting. Its tilt locking mechanism, height adjustment, and armrests give users more customizability features. 
6.  Deluxe Mesh Back Drafting Chair
Drafting chairs are marginally taller than standard office types. This extra-tall ergonomic drafting stool from Office Star has a seat height range that makes it appropriate for standing desks.  
Long periods of sitting might worsen back pain, but too much standing can also hurt your ankles. This drafting stool with wheels gives you the proper support when you must sit down. 
It has a curved, ventilated mesh back that provides lumbar support, including an adjustable footrest for your legs to rest.  
Choose between vinyl and fabric for the seat. A cloth will feel cozier than vinyl, but the latter is simpler to maintain.
7.  CaresoftPlus
This Medical Stool from the Boss Office is a chair many often find at the office of their physician or dentist. However, it is suitable for people who want an adjustable drafting stool.  
The portable stool is adaptable and comfy, and it has an affordable price. You can adjust its height between 28 and 34 inches. It also has a foot ring that promotes blood circulation in your legs.  
This ergonomic drafting stool is convenient due to its vinyl upholstery. It is easy to clean and maintain. Despite lacking unique ergonomic features, the padding in the back cushion makes the user more comfortable. 
8.  Eurotech Seating Apollo
With its many customizable features, this product is a great ergonomic stool. The height is elevated and adjustable from 23 to 32 inches using a pneumatic lever.  
You get lumbar support to help your back and airflow through the mesh to keep it ventilated. Its adjustable padded arms enable your wrists to rest while you work.  
The stool has glides and casters, and the waterfall-shaped seat edge's padding relieves pressure on your legs. It has footrests that also improve the circulation of blood in your feet.
9.  HON Volt
Drawing chairs from HON Volt have a height adjustment and a full swivel, albeit the models vary in configurable features and aesthetics. 
The tilt adjustment combines distinctly on different models, including center-tilt, synchro-tilt, and tilt lock and tension. You experience tilt tension leaning backward, but tilt lock enables you to lock the chair in the desired position. 
Select a mesh or upholstered back and a leather or fabric seat when considering the material. 
10.  Smugchair Drafting Chair
This ergonomic drafting stool is incredibly affordable and has several functions as its rivals. The chair has a mesh back to facilitate airflow, a permeable padded seat, built-in lumbar support to reduce back strain, etc.  
It has caster wheels for stability and smooth mobility in the office. These also safeguard your floors.
11.  Veer Drafting Chair
This drafting stool by Modway has the highest load capacity of any office chair at 331 pounds. Five sets of dual-wheeled casters, a nylon frame, and other sturdy features allow you to move when sitting.  
The lumbar support, mesh back, and padded foam seat of this stool, which has an adjustable height range of 21 to 29 inches, make it comfortable to sit on all day. It has rotating armrests and a 360-degree swivel for easy mobility. 
12.  Harwick Evolve All Mesh Heavy Duty Drafting Chair
Anyone looking for a reliable office chair with lots of lumbar support, height adjustability, and flexibility should consider the Harwick Evolve Heavy Duty Drafting Chair.  
This mesh combo office chair offers a comfortable seat and built-in lumbar support in the back. The Harwick drafting chair's ability to carry up to 300 pounds is impressive, making it suitable for people of all sizes.
13.  Devoko Drafting Chair
When shopping for an office chair for your home, you must ensure it's comfortable, sturdy, and adjustable for different people. 
The Devoko ergonomic drafting stool is excellent because it has a height adjustment range of seven inches, from 21.5 to 30.5 inches, making it suitable for standing and regular desks. 
14.  Hylone Ergonomic Drafting Chair
This high-back drafting chair is a well-rounded choice for most users due to its adjustability. Its mesh back allows for complete airflow, and the 8-inch height range makes it ideal as a standing workstation or bar table. 
The armrests are ventilated and padded with sponges to increase comfort. You can adjust the footrest to match the seat height to relieve pressure on your legs.  
Additionally, they flip up so you may get closer to the desk and maintain proper posture while working. The waterfall edge cushioned bench also encourages blood flow to your legs.
15.  Dkeli Drafting Chair
Dkeli offers the maximum comfort and convenience you can expect with this mesh adjustable drafting stool. You can sit comfortably for extended periods thanks to the back support, which relieves strain from the back of the leg. 
The seat edge is rounded and has sufficient foam padding to keep your posture straight while relieving pressure on your thighs and back. 
16.  Chairman's Victoria Drafting Chair
This drafting chair works nicely with high tables and standing desks. The seat can adjust to a height between 22.5 and 30 inches above the floor.  
It allows you to connect it with the craft station and drafting table and place it anywhere.
17.  Nouhaus ErgoDraft Drafting Chair
The headrest on this ergonomic drafting stool offers complete support to your neck and shoulders. It combines ergonomic drafting chair comfort features such as an adjustable footrest and seat height.  
18.  Alera Elusion Series Mesh Stool
With the Alera Elusion Series Mesh Stool, you can create the ideal ambiance in a home or office. It is an ergonomically built stool to accommodate different users.  
The curved seat with a waterfall edge helps to ease pressure on your knees, and the cool, ventilated mesh back offers comfort throughout the day.  
You get leg support via a handy foot ring. The five-star weighted base has casters and slides with steel reinforcements.
It provides the best lumbar support possible from the height-adjustable ratchet back. You may further adapt this adjustable drafting stool to your needs with the height- and width-adjustable arms with comfortable padding.
19.  Alera Sit-to-Stand Perch Stool
The Alera Sit-to-Stand Perch Stool's clever design and excellent, active ergonomics make it easy for you to move from sitting to standing.  
You can adjust the height to the one that you prefer when working. 
20.  Basyx VL636 Series Café-Height Leather Stool
This chair has an upscale feel at an affordable price thanks to the padded seat, back, and fixed arms. It covers a wide range of tasks with its simple design.  
The curved seat and back provide ergonomic comfort and support. A tubular steel frame can withstand repeated handling.  
Excellent for classrooms, cafeterias, and common areas.
Factors to Consider When Buying a Draft Chair or Office Stool
Height of Seat
Consider the seat height range of drafting chairs when shopping. This is one of their key selling points and is vital in your assessment.  
Measure your table and ensure that the chair you intend to buy is 8–12" lower. You don't want a chair below the level of your standing desk. 
When purchasing a drafting chair, you should also consider your size. Checking whether the stool is low enough to sit on and stand up from should be your primary worry if you have long legs.
Type of Armrest
Armrests are optional for many draft chairs for sale. These additions help you relax your shoulders and arms after working long hours. They also reduce the pressure on your neck, elbows, and wrists.  
According to the best ergonomic stool principles, choosing a draft chair with an armrest is always the better option. 
If armrests aren't your thing, you can choose a drafting chair without them. You can then install a portable armrest that you can remove when not in use. 
Additional Footrest
The foot ring is the most typical type of footrest for drafting chairs. These chairs need a footrest because they are tall and often have your feet dangling when extended.  
Ring, teardrop, or platform footrests are among the three varieties of footrests available. You can choose any of them depending on your preferences. 
Seat Cushion
There are many options on the market, including foam, steel, and wooden seats. Foam seats are the most comfortable, especially when you must sit for long hours.  
The only advantage of wooden and steel seats is that they encourage an upright, rigid posture that can increase productivity.
Upholstery
Your seat's upholstery is crucial to its feel and comfort. Different types of upholstery are suitable for various work situations.  
Mesh and fabric are excellent for use in homes and workplaces. Vinyl and urethanes are best for industrial and laboratory settings due to their ease of cleaning. 
On the other side, leather offers a rich appearance and appeals to users in homes or executive offices. 
Headrest
Drafting chairs usually do not have headrests. There are options with total or mid-backs that offer plenty of support for your posture. 
However, these chairs don't need headrests because they help promote standing more while you work. 
Conclusion
These suggestions should help you decide on the drafting stool you want to purchase. 
Choose the sit-stand stool with factors that help you to work efficiently and comfortably. It should also offer the best value for money and be consistent with your tastes.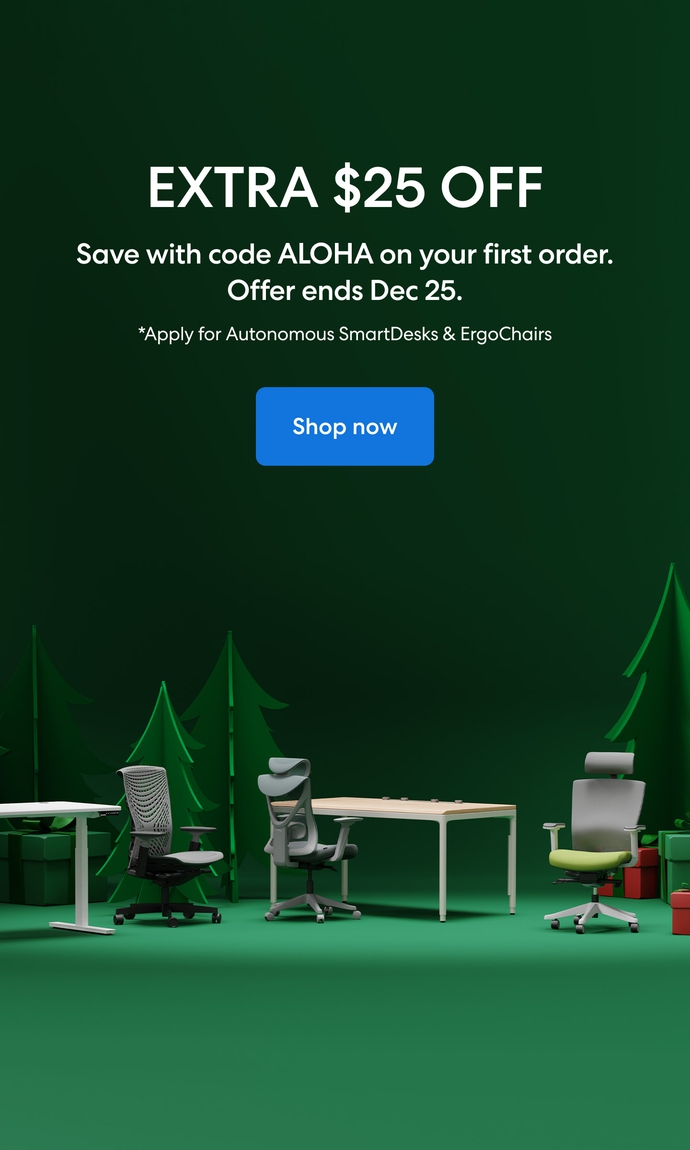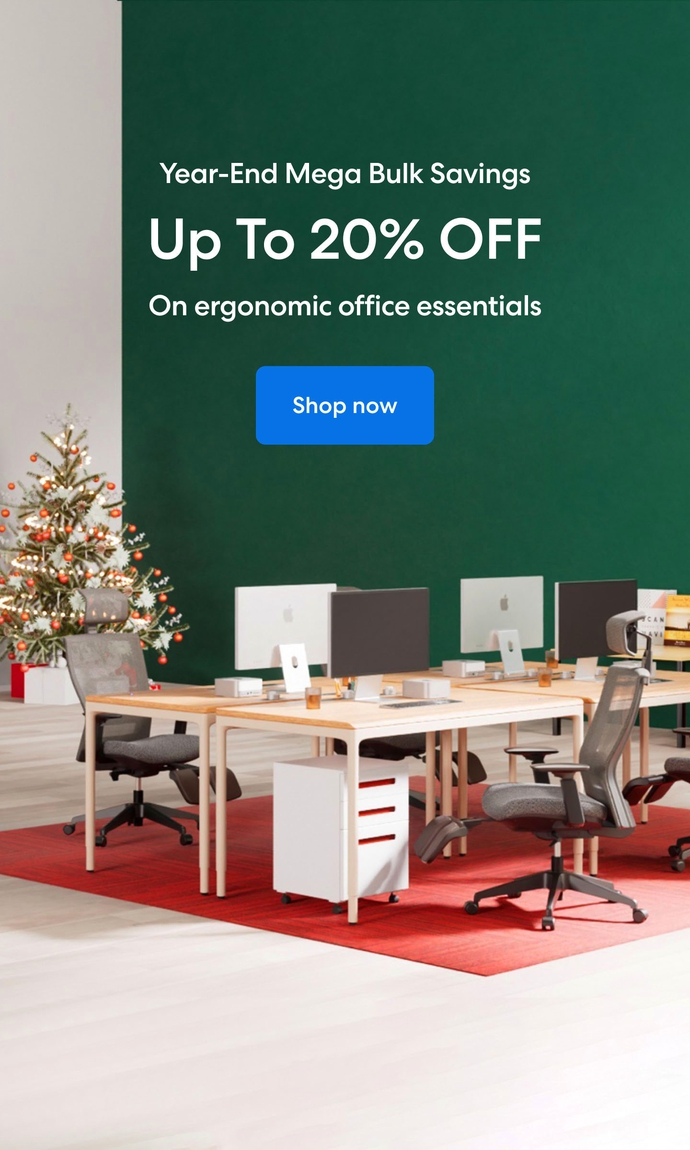 Subcribe newsletter and get $100 OFF.
Receive product updates, special offers, ergo tips, and inspiration form our team.