Smart Products
The 20 Best Ergonomic Chair in the Philippines (Review/Rating)

Autonomous
|
Sep 20, 2021
4,818 Views
If you are looking for an ergonomic chair in the Philippines, you have come to the right place, as we are going to be listing the best ones today. An ergonomic chair can help you with workplace ailments such as back pain, neck pain, and posture correction. 
Finding office chairs in the Philippines is a simple task as many online retailers provide quality ergonomic furniture. When choosing a seat for yourself, always remember to consider your height and weight before purchasing. 
Whatever way you look at it, the evidence shows that an ergonomic chair can help with a wide range of injuries that occur in the workplace. Do yourself a favor and read through the top 20 best ergonomic chairs in the Philippines, so you can find the one that suits you.
Top 20 Ergonomic Chairs in Philippines for You
1. Autonomous ErgoChair Recline
If you want to buy an ergonomic chair in the Philippines, this is a significant investment to add to your office space. This beautifully designed ergonomic chair comes with adjustable armrests, lumbar support, recline, and height, making it ideal for someone who likes comfort. 
The supportive foam seat allows you to sit for hours without a hint of back or hip pain and molds perfectly to the shape of your bum.
When you invest in the Autonomous ErgoChair Recline, you get the highest quality seat that money can buy. You also receive a fantastic two-year warranty with this meticulously manufactured piece of ergonomic office equipment.
2.  Autonomous ErgoChair Pro
Another entry from Autonomous is the ErgoChair Pro, the benchmark ergonomic office chair in the company's range. 
It is one of the best chairs for back pain on the market because of all its adjustable features. The chair includes adjustable lumbar support so that your lower and mid-back are always supported.  
Its height can be changed at the pull of a lever, and it features a smooth recline with five lockable positions.  
The seat supports up to 300 lbs and is made with 100% earth-friendly materials that not only look aesthetically pleasing but are durable enough to last for years. 
3.  Autonomous AvoChair
If you are after an eco-friendly office chair, this could be the one for you. The Autonomous AvoChair is a minimalistic-designed masterpiece that not only looks stylish but provides comfort and support for your lower back. 
Its clean and functional design suits any office space and can be stored away easily due to its small size. The chair supports up to 250 lbs and is made entirely from recycled materials, making it perfect for all the eco-warriors out there. 
You can rest assured you are in good hands when purchasing this chair from Autonomous as you are going to receive a two-year warranty with this masterpiece.
4. Stance Cradle Ergonomic Office Chair Pro
Here is another computer chair in the Philippines. The Stance Cradle Ergonomic Office Chair Pro is a mesh fabric chair with a contoured back providing excellent breathability and airflow, perfect for those summer days.  
An ergonomic chair like the Stance Cradle Pro can offer you excellent back support while coming in at a reasonable price. It has an excellent build quality and a sturdy structure that you are going to feel as soon as you sit down. 
This ergonomic office chair in the Philippines has an additional headrest that gives you great head and neck support. It has a fully adjustable backrest, giving you the chance to take a power nap on a humid day.
5. Aofeis Alpha ErgoChair
This Korean-branded ergonomic chair promises nothing less than ultimate comfort and aesthetics. The Aofeis Alpha ErgoChair is designed to be fancy and offers a wide range of customizability choices. 
The elegant curves of this executive chair in the Philippines provide a continuous seat shell and deliver superior comfort. Its seat is made from a molded foam, and the back mesh is breathable, soft, and sturdy. When you sit on the seat cushion, you can feel how it gently cradles your pelvic region and forms to the shape of your bum.  
With this ergonomic chair in the Philippines, you can spend hours working on your projects and receive superb support and comfort. 
6. Flokk HAG Capisco Ergonomic Chair 8106
Instead of using standard foam seating and straight-line design, this executive chair in the Philippines is in a class of its own. The chair aligns your spine and pelvis while dissipating body heat and providing maximum comfort for all users.  
It is aesthetically pleasing to look at and has a host of incredible features that range from ergonomic adjustments to a weight distribution system. This chair is considered the seat of the new generation and has won a Red Dot Design award. 
By purchasing one, you can be sure that you are going to receive a high-quality chair that shall last for years. 
7. Concept Furniture Ergonomic Chair Harith
It is a straightforward ergonomic chair that features a chrome base and offers unmatched support. The headrest is a perfect size, and there are comfortable armrests that are the ideal height for your elbows.  This is one of the best ergonomic chairs in the Philippines you may consider.
Its backrest is made from mesh and has a beautiful curve that follows your natural lumbar curvature. Support typically comes at a higher price, but this ergonomic chair for back pain is pretty affordable. 
Long days at the office have never felt so good, thanks to this Harith ergonomic chair. 
8. Amaia Ergonomic Leather Gaming Chair
If you are looking for an executive chair in the Philippines, this might be the one for you.  
It doubles as a gaming chair and is made from beautiful buttery leather. The Amaia ergonomic gaming chair was created with comfort and luxury in mind. It was designed to be an ultra-posh chair that has a soft seat cushion that keeps you gaming for hours on end. 
The ergonomic chair in the Philippines also comes with a backrest extension, so you can stretch your back and unwind like a boss at the end of a long day at work. 
9. Ginza Gaming Chair
Designed to be a gaming chair but with a more office-friendly look, this ergonomic chair has sleek leather upholstery that prioritizes comfort. There is a 135-degree tilt and 360-degree rotation that gives you superior maneuverability. 
Although this seat is a gaming chair, it can easily fit into your home office with its seamless leather design. Enjoy a one-year warranty on all moving parts when you purchase this chair from Ginza. 
10. Z9 Elite Ergonomic Chair
One of the more expensive chairs on the list, the Z9 Elite, is a seat for someone looking to splurge. It has 3D armrests, adjustable height, and lumbar support for those long hours at the desk. 
The back mesh is made from upholstery that is comfortable, breathable, and strong enough to last a lifetime.
11.  Raidmax Drakon Gaming Chair
This is a plush bright red computer chair in the Philippines that oozes ergonomics and comfort. Although it looks more like something you should use for Netflix and chill, this chair comes with all the bells and whistles. The cushion is carefully designed to provide pressure distribution and support for your thighs. 
That helps to keep your posture in check when working for long hours on a substantial project. There are also thick padded ergonomic armrests that can recline with the chair. It is an excellent chair for someone looking for a hybrid ergonomic office chair. 
12.  4Home Swivel Ergonomic Chair
This chair is for people on a budget looking for an office chair that can be used daily. It has a 360-degree rotation and adjustable armrests so that you can support your elbows while typing. The seat gives you full maneuverability while maintaining the stability of your spine. 
Made from strong PU leather, it provides comfortable and excellent support for extended periods of sitting. The seat is made from a high-density sponge cushion that engulfs your buttocks and cradles your pelvic area. It comes in four different colors and allows you to choose the one that best matches your office. 
13.  Fineline Ergonomic Chair
This is an affordable ergonomic chair that screams support and comfort at a great price. The Fineline ergonomic chair helps prevent body aches by including a latex seat cushion that provides comfort and satisfaction. 
It has a simplistic modern design that promises to deliver the ergonomic quality of more expensive models. 
14. Concept Furniture Ethan Ergonomic Chair
Even though this is a gaming ergonomic chair in the Philippines, it deserves to be on the list due to its beautiful design and ergonomic qualities. It could be one of the best computer chairs in the Philippines that doubles up as a gaming chair.  A seat like the Ethan ergonomic is a great entry-level computer chair for anyone looking for lower and mid-back support of the lumbar region.  
The chair features a headrest that helps to maintain an optimal posture and protect your spine. All the built-in support eliminates additional strain that you might encounter in the neck and shoulders. 
15.  Concept Low Back Ergonomic Office Chair
This is the perfect computer chair in the Philippines for shorter people, which provides lower back support with a uniquely designed mesh backrest. Its minimalist design fits most office environments, and it can weigh up to some of the best ergonomic chairs in the Philippines. 
The chair doesn't offer much in adjustability, but it's metal frame and mesh fabric, made from polyester, boasts an excellent weight-bearing capacity. 
16.  Ergodynamic High Back Office Chair
Sleek, black in color, and a minimalistic design is the order of the day for this ergonomic office chair. It includes a host of ergonomic features that complement each other such as pneumatic height adjustment, high-density seat, and a comfortable, supportive design. This chair is considered as one of the best ergonomic chair in the Philippines.
This chair provides you with the perfect balance between style, comfort, and affordability. Choose the Ergodynamic high back office chair if you want to add a great addition to your minimalistic office. 
17.  Aofeis PrimaChair
The Aofeis Primachair is an aesthetical chair and can complement a range of different study rooms. Made with a mix of mesh and fabric, this is one stylish ergonomic chair that can keep you both cool and comfortable.  
You are going to enjoy its reclinable backrest, which puts it on the list for the most comfortable office chairs for long hours. 
18.  Novus COW 505 Ergonomic Office Chair
If you are searching for an affordable ergonomic chair with a minimalist design, this might be the one to choose. The Novus COW 505 has a mesh back that keeps you cool on those hot and humid days when working long hours. 
It provides much-needed support and stability for your lumbar region with an attractively shaped low backrest. Enjoy comfort and freedom while maintaining a favorable posture seating arrangement.
19.  Markus Executive Office Chair
It can be challenging to sit for long hours, especially for people who are taller than others. These users are more inclined to slouch, making sitting for long periods an ergonomic hazard and a pain in the butt. 
This ergonomic chair in the Philippines helps you maintain a good posture while at work and has a high backrest designed with a curve to support your spinal column. 
It is made with high-quality polyester fabric that is known for its resistance to wrinkling and durability. The Markus executive is going to stand the test of time with its sturdy built structure and matt finish. 
20.  Andrey Swivel Chair
This small, light, and chic ergonomic chair doesn't look like it fits in an office space. Instead, it seems to fit more into a home workspace. It features a low backrest covered in a minimalistic grey fabric offering a unique look compared to traditional swivel chairs.  
The seat is layered with thin padding, and the chair is small and lightweight, making it easy for people who are constantly on the move. You can add the five wheels when assembling it to add even more maneuverability. 
Final Thoughts
Whatever kind of seat you need for your office, whether it be a reclining office chair with a footrest or an ergonomic chair with lumbar support, there is one on this list for you. Be sure to choose one that complements the style of your office as well as your body type. 
Investing in an ergonomic chair in the Philippines for back pain is going to be the best thing you do for your health. After all, the average office worker spends more than 60% of their life at the desk. Why not make that time as comfortable as possible?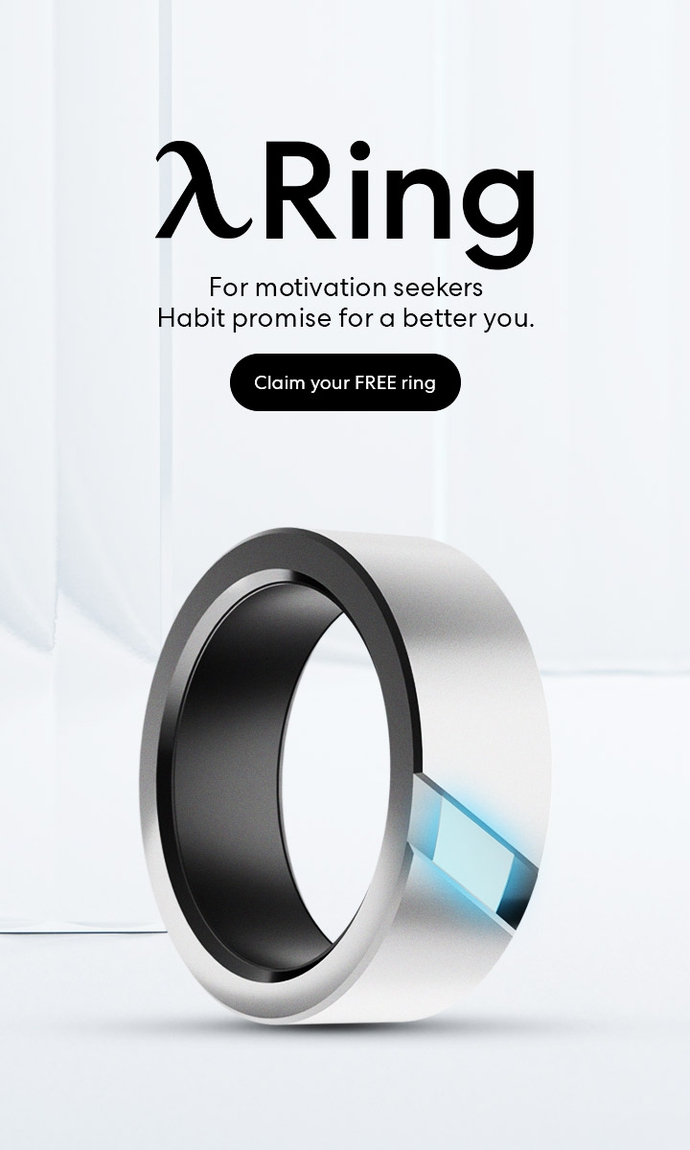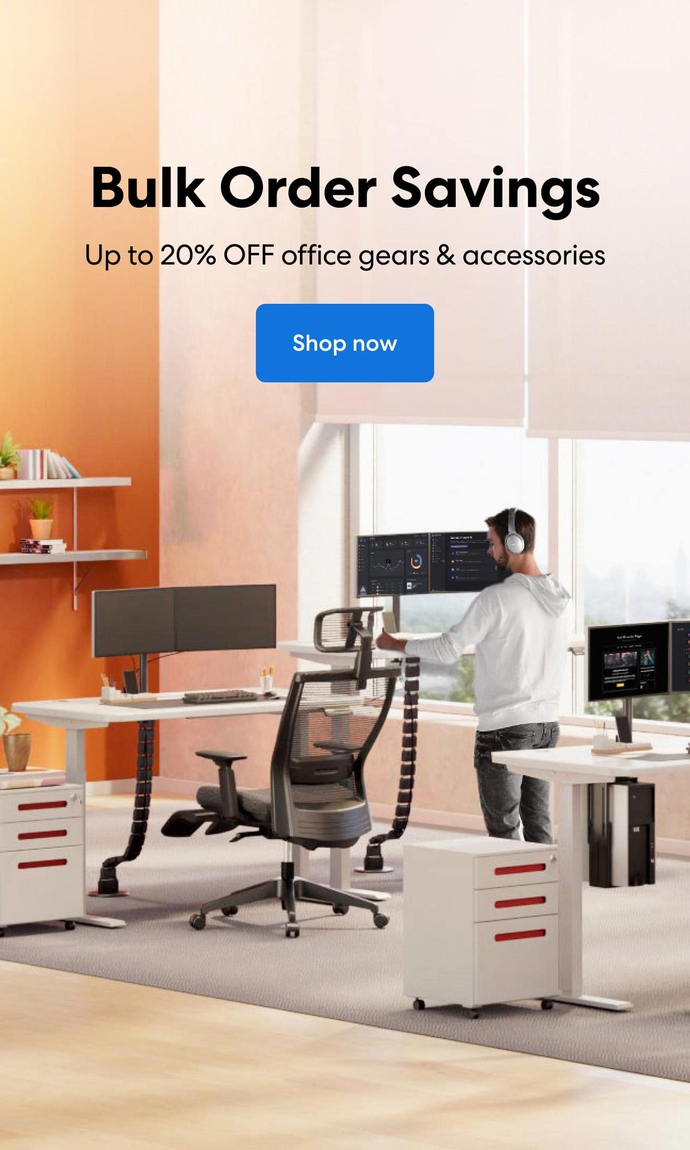 Subcribe newsletter and get $100 OFF.
Receive product updates, special offers, ergo tips, and inspiration form our team.