Smart Products
20 Best Modern Reclining Chairs for the Office & Living Room

Autonomous
|
Apr 17, 2022
1,455 Views
A modern reclining chair is the kind of thing you don't know how much you need until you finally get one. Yes, it's well documented that ergonomic furniture is a recommended staple in office spaces, as it contributes to greater productivity and you remain in the best possible state of health as you work. 
However, considering it's essential to balance working with relaxation, a modern recliner armchair is right at home in the office space. Speaking of home, not everyone works from a traditional office. Some people are always in a remote workspace. 
Additionally, some people have a hot desking or typical hybrid workplace situation where they sometimes work from home and go into the office at other times. A mid century office chair in this case may be a part of a workplace or it could be a part of your home office. 
Bear in mind that some people don't necessarily have separate office spaces at home. Instead, they work from their living rooms, meaning they may choose to have a modern ergonomic chair in there instead. 
So, with all this talk about contemporary reclining chair options, you may be thinking about getting one for your own workspace. The only challenge with that is the fact that there are quite a lot of them to choose from. 
Some are more akin to your traditional office chair style, while others give you more of an armchair vibe. 
Either can be viable, as it all boils down to how comfortable you are using one or the other. Nothing helps you choose like having a spread to think about, which is the idea of your being here today. 
Below, you get a look at 20 of the best reclining office chair options on the market. Take your time, read through the information, and always think about things from the perspective of what you need the most for your specific context. 
Most modern desk chair designs from a reputable manufacturer can get the job done. The question is, what additional and specific value can each give you? Once you can answer that, then you should have no regrets about your choice.
20 Best Modern Reclining Chairs for Your Consideration
1. Autonomous ErgoChair Pro
The appeal of this ergonomic office chair on this list is all it does in addition to its 22 degrees of recline. It's adjustable on every level, including armrest, headrest, height, backrest, and seat tilt. Note that the recline is also lockable at five key positions. 
Furthermore, the woven mesh allows for optimal airflow, and there is even a flexible lumbar support mechanism, which is perfect to prevent back pain. 
2. Autonomous ErgoChair Plus
Again, the Autonomous ErgoChair Plus may only offer 26 degrees of recline, but it does a lot incredibly well that allows it to rank this highly. Chief among these is the frameless design approach taken, providing you with unrestricted movement while keeping you in an ergonomic position. 
It's hard to beat natural mobility and adaptive spinal support when it's combined with a weight capacity of up to 300 pounds. 
3. Autonomous ErgoChair Recline
This reclining ergonomic chair is technically not superior to the ErgoChair Pro line but gets the top spot here because of its design being conducive to your reclining pleasure. You may wonder how that is the case when there are only 18 degrees of effortless recline. 
However, it all comes in with the ability to consistently maintain relaxing ergonomic positioning, especially when you bring the retractable leg rest into the mix.
4. Gates Leather Executive Chair
Though it comes in at number 20, this design from Gates happens to be incredibly durable. From a visual standpoint, you can get it in white, dark grey, or black, which are all neutral colors and should blend in just about anywhere. 
A metal frame construction alongside real high-quality leather brings things together in tremendous fashion. The backrest happens to be quite high, providing the head support you need. Having a recline that works in such a way that allows you to maintain your flat foot position on the floor is always a good sign. 
5. Homcom Reclining Home Office Chair
This modern reclining chair looks a lot more like your typical living room armchair, though it retains a lot of the visual tropes you'd associate with an office chair design. Adjustable armrests, seat height, and a 360-degree swivel are expertly combined with strong leather padded with foam. 
Reclining feels great when you have an extendable footrest to go along with it, and Homcom decided to provide its users with just that. Note that even the headrest that would appear statically mounted allows for adjustability too! 
6. Killabbe Big and Tall Gaming Chair
This modern reclining chair accommodates people up to 350 pounds. Memory foam padding is a part of the tremendous cushioning that the chair offers you, and the soft leather that covers it all complements it very well. 
A well-balanced recline, extendable footrest, adjustable arms, and the inclusion of head and lumbar support pillows create quite the comfortable experience for the office or the living room. 
7. Songmics Office Chair
Again, you have a contemporary reclining chair that eerily reminds you of your armchair, though it retains many of the office designs. It doesn't feature an integrated lumbar support system, but it does offer you a pillow that gets the job done. 
Static armrests are the order of the day here, so that can be a bit of a challenge for those who may want something that moves around a bit more. Where the modern recliner armchair shines though is its recline functionality, complete with an extendable footrest, allowing you to lean back and relax from time to time as you work. 
8. Refficer Big and Tall Office Chair
Considering a straight-line features a 180-degree angle, it's quite impressive that Reficcer built an office chair that goes up to 175 degrees. Even being listed at number 16 here, there are chairs ranked above that don't reach this kind of angle. Of course, that means they do other things a bit better. 
For example, even with that broad recline range, you can only statically choose one of four positions between 90 and 175 degrees. 
Like some of the other models, it also includes a retractable footrest. 
9. JulyFox Big and Tall Executive Chair
This great design from JulyFox is like an armchair, complete with padding and heavy-duty armrests too. The segmented backrest design that the included pillow creates allows for proper support at each segment of your spine. 
What makes the recline here so comfortable to experience is the fact that you can lock the wheels in place and create quite the sturdy experience for yourself as you pull out the retractable footrests, lean back, and relax after putting in some hard work. 
10. Respawn-900 Racing Recliner
You're getting quite a unique design here, including segmented padding along with the typical headrest pillow that you expect of gaming chairs to enhance your experience. It doesn't hurt that there is even a place for you to rest drinks or controllers if your chair doubles as a place to get some gaming in. 
You can enjoy different levels of recline here, going up to 135 degrees. It's a very sturdy build that is likely not going to disappoint you anytime soon. 
11. Flash Furniture Swivel Chair
Even considering the manufacturer's name, there is nothing flashy about this one. Even so, it looks very comfortable and appropriate for any office space. The backrest is well padded, providing quite a plush experience for you. 
It's shipped with a lumbar support pillow to keep back pain away, and you have a dual paddle-controlled reclining system, allowing you to stop and relax at any angle you desire along the recline range. 
12. Ticova Executive Chair
Padded backrests are the order of the day, and Ticova got the memo where that one is concerned. The idea here is to provide dedicated support for your neck, as well as your mid and lower back. 
High-density form is combined with thick padding in this unit that's 10% larger than most of its executive contemporaries. A retractable footrest of this modern office reclining chair completes the recline package that offers 140 degrees. The chair handles a maximum weight of 300 pounds, so even heavier users can take advantage of it. 
13. WaterJoy Swivel Reclining Office Chair
Walter joy is certainly not the most popular modern reclining chair manufacturer in the world, and though this unit doesn't feature a host of ergonomic features, the 360-degree swivel, 135-degree recline, and an ottoman to rest your feet create a more relaxing experience than you know what to do with. 
It's very easy to clean, and the comfortable padding independently supports your loin, neck, and back areas. 
14. Hbada Ergonomic Executive Chair
The breathability of this modern reclining chair stands out, which is to be expected wherever there is a mesh design. The seating pad also offers breathability, meaning you don't need to be worrying about building up a crazy amount of sweat. 
The independent and adjustable headrest makes for optimal neck positioning, and the retractable footrest combined with a 150-degree recline angle means you're going to remain comfortable for a very long time to come. 
15. Devaise Ergonomics Reclining Office Chair
Even without a host of crazy design choices, the shape of the backrest here is like nothing else on this list. It has an exquisite visual, featuring a mesh fabric with an interesting polygon chosen for the backrest shape. 
The seating pad provides tremendous cushioning and being able to recline up to 160 degrees is certainly a welcome design choice. As is the case with several of the other chairs on this list, you get a retractable footrest to complete the design. 
16. Sihoo Reclining Office Chair
Several of the typical ergonomic design tropes, including adjustable armrests, adjustable headrest, seat height adjustment, and tilt tension adjustment are found here. All of this comes together to yield a very comfortable modern reclining chair with a mesh design for great breathability. 
When you're taking a break from working, take advantage of the generous recline feature and relax a bit before diving back into the thick of things. 
17. Duramont Reclining Leather Office Chair
This one falls more along the line of padded armchair designs, with its plush PU leather design, offering comfort and style. The armrests are static, so don't expect much movement there, but the inclusion on this list is based on the way the 155-degree recline is implemented with a very secure locking mechanism.
You don't expect a modern reclining chair that looks like this to be as flexible as it is, but it's very impressive and even includes a retractable footrest. 
18. Flash Furniture Recliner
This is Flash Furniture's second entry on the list, and it is certainly built more for relaxation than it is for sitting and getting work done. The max backrest recline is 130 degrees, but the padded unit sits atop a reclining base, making it incredibly easy to lean back and get some relaxation in. An ottoman is included with this build, making it the second on the list to have one.
19. GTRacing Gaming Chair
It's been a while since an ergonomic gaming chair has had an entry, but it would be hard to deny this GTRacing design with its heavy-duty construction, incredible weight capacity, and very comfortable lumbar and head support mechanisms. 
It's a little more difficult than usual to assemble out of the box, but it's all worth it when you finish getting your work done and it's time to let the recliner run free. 
20. BestOffice Recliner Office Chair
While this isn't called a gaming chair, it certainly presents that kind of aesthetic. Nevertheless, you get a classic feel with a sophisticated design. The seat and backrest of this modern black recliner
 are soft enough for comfort but firm enough for support. There is even a remote-controlled massaging feature. 
Your recline angle here goes up to 155 degrees, and it's combined with a retractable footrest for maximum relaxation. 
Final Remarks
Whether you want a modern black recliner or something in another color to fit your desired aesthetic, the options above should be well suited to your needs.  
You got to see a range, featuring modern office reclining chair options with traditional designs, mesh designs, and even some that boiled down to office armchairs. Gaming chairs also made an appearance, which you probably didn't expect. 
Wherever you stand on the fence, the idea is that you should now know which is the best ergonomic chair for your working needs.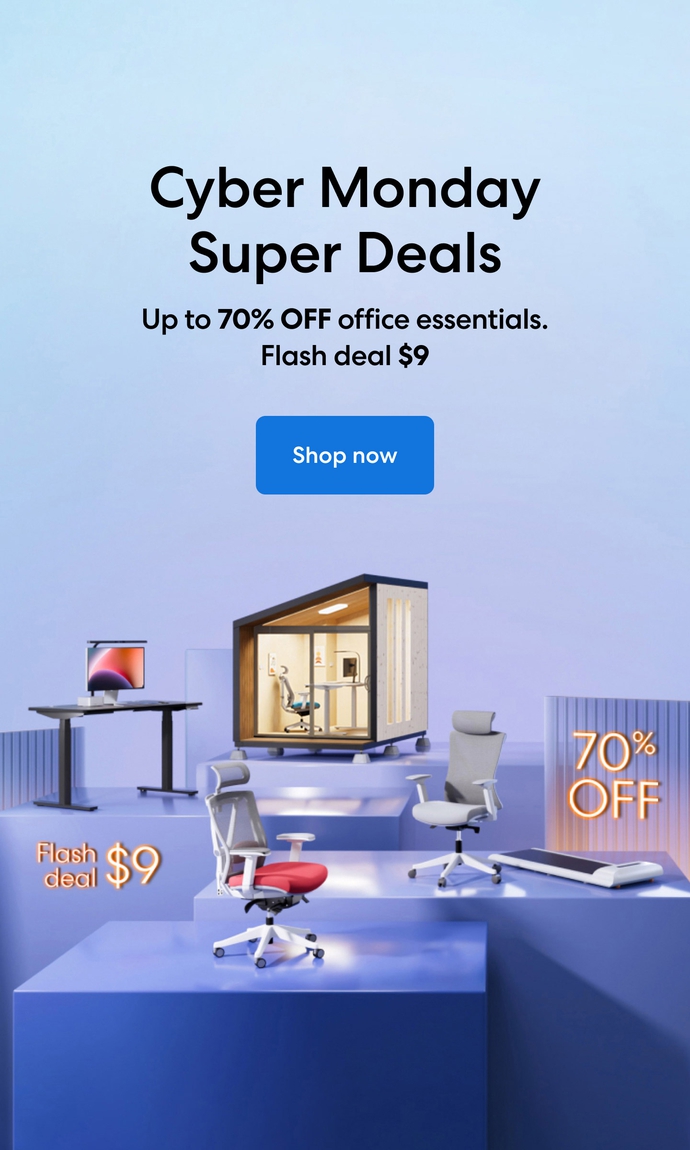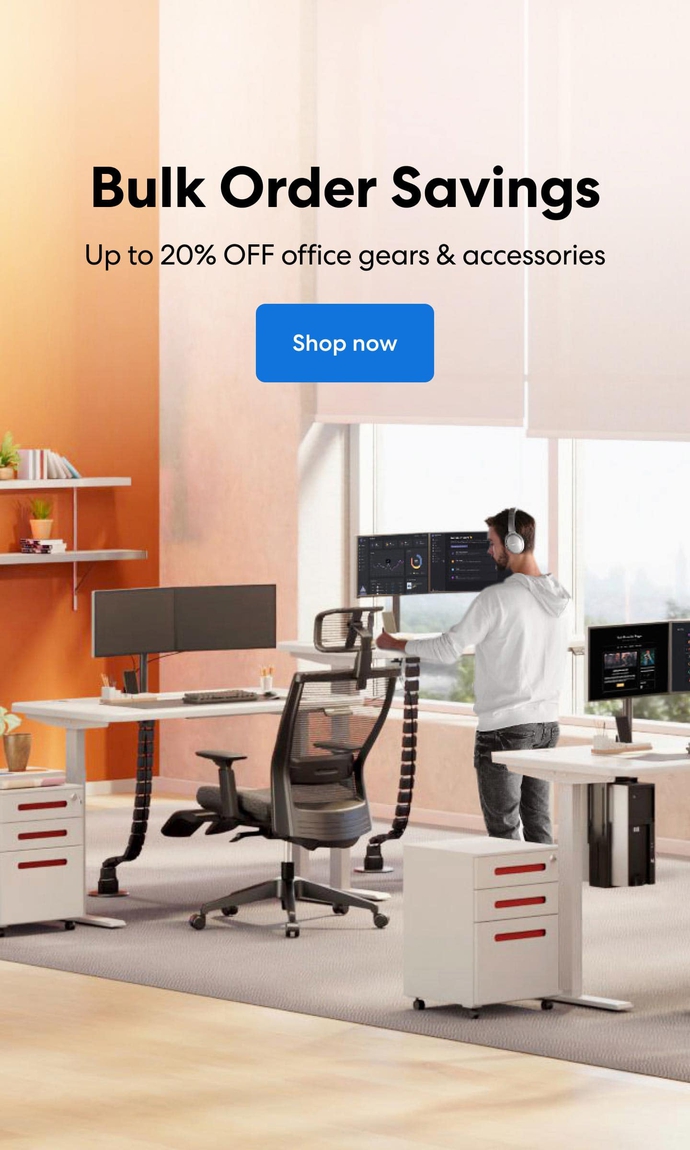 Subcribe newsletter and get $100 OFF.
Receive product updates, special offers, ergo tips, and inspiration form our team.