Smart Products
20 Best Motorized Blinds & Shades for Windows in 2023

Autonomous
|
Feb 22, 2022
2,892 Views
Upgrading your home should be a fun and easy project that brings more comfort to your life. Therefore, tech-lovers tend to have a really good time when installing new home office gadgets in their houses. 
Motorized blinds have become one of the go-to gadgets when we think about upgrading our homes, as they are extremely useful and allow us to have all the comfort and shade we need. However, there are several types of smart blinds out there, and that's why we created this handy guide with the best 20 motorized blinds we could find.
What Are Smart Window Shades and Blinds?
Smart window shades may look like your regular window blinds, but they're much more fun and useful. These devices can be opened or closed through a smart mechanism triggered either through remote control or an app on your phone. 
They also come in many styles and can be powered through solar energy, batteries, or directly through your home's power outlet. 
Best 20 Smart Window Shades and Blinds
If you want to find out which are the best smart window shades for your home, keep reading and don't miss out on this incredible top 20. 
1. SmartShade by RYSE
The SmartShade by RYSE is a high-tech shade that allows you to motorize your home's smart blinds and get the highest level of comfort. All you have to do is click the buttons on the device or control it through your smartphone. With just one click, you can raise and lower your shades to get the right amount of daylight at all times. 
You can even integrate it with your favorite voice assistants such as Alexa and Apple HomeKit. In addition, you can program them to automatically raise or lower themselves, which you can use instead of an alarm to wake up every morning. 
2. Wireless SmartShade Bundle by RYSE
If you're looking for a way to motorize your existing shades, the Wireless SmartShade with a battery pack is your best solution. It can raise shades of up to 9x9 feet or 10 pounds of weight and is entirely compatible with smart blinds with beaded chains. 
You can control it through your phone using Bluetooth, and you don't have to worry about constantly changing its batteries, as they are meant to last for a long time before running out of power. 
3. SmartShade Starter Pack by RYSE
The SmartShade Starter Pack by RYSE has everything you need to motorize your shades in less than a heartbeat. It is sure to give you comfort and peace of mind by allowing you to control your smart blinds from any place you can think of, even if you're not in your house at that moment. 
This motorized roller shade can also become your personal assistant and learn your usage patterns and routines to predict your behavior and provide a better experience. 
4. Yoolax Motorized Blinds and Roller Shades
These interesting motorized roller shades allow you to have a fantastic experience and forget about all the issues that usually come with these kinds of automatic shades, as you only have to charge them once every six months. 
Besides keeping your room sunlight-free, they're also thick enough to soundproof your space and make it as quiet as possible. In addition, you're free to customize these motorized blinds however you want when you order them on Yoolax's website. 
5. Keystone Motorized Elite Plus Shades
Avoid direct sunlight and overheating your rooms by installing the Keystone Motorized Elite Plus Shades. These electric window shades are extremely easy to install and maintain, so you don't have to worry about them getting damaged throughout their lifetime. 
Its aluminum and bronze valance protects them against the passing of time even when they're not being used for quite a while. In addition, they perfectly block UV rays, which helps to protect your furniture from shading over time. 
6. Graywind Motorized Zebra Sheer Blinds
These modest and easy-to-install motorized blinds are a great option if you're looking for a great variety in styles and colors to pick for your living room. They block up to 80% of all direct sunlight, and their high-quality motor can work for up to 600 uses after just one charge. 
In addition, it can be connected to the WiFi network, and all you have to do to control it is speak up for the automatic shades to open and close themselves under your command. 
7. Motorized Blackout Window Shades and Blinds
The Motorized Blackout Window Shades are a perfect cheap option if your budget is a bit tight, but you still want high-quality motorized blinds for your home office setup. They come with a clear set of instructions that are sure to help you get them installed as soon as possible. 
These motorized blinds are perfect for mid-day naps, as they block out 100% of direct sunlight, allowing you to have a completely dark room to recharge your energy with a quick and revitalizing sleep. 
8. Yoolax Motorized Window Blinds Shangri-la
The Yoolax Motorized Shangri-la Blinds are made of the highest quality materials, which makes them an incredibly durable option if you're looking for a long-term investment. This brand creates every single product based on the needs of each customer. Therefore, you're going to have unique motorized blinds that perfectly suit your house and windows. 
In addition, you can choose from several colors, patterns, and styles to ensure your motorized blinds blend in perfectly with the aesthetic of your room. They're also compatible with a series of devices so that you can control them from a distance. 
9. Graywind Motorized Blackout Roller Shade
The Graywind Motorized Blackout Roller Shade is made of vinyl, linen, and polyester, which makes it completely waterproof and 100% effective for blacking out direct sunlight. It also works great for thermal insulation, which helps it create an incredibly cozy environment for sleeping and relaxing. 
In addition, these motorized blinds are RoHS certified for their eco-friendly durability. They're easy to set up and can be customizable with your order. However, the return policy is a bit strict, so the best thing to do is to double-check before placing an order. 
10. Yoolax Motorized Remote Control Auto Blinds
The polyester fabric of the Yoolax Motorized Remote Control Auto Blinds ensures complete protection from direct sunlight and UV rays so that you don't have to worry about your furniture getting damaged or your sleep getting interrupted by the sun. 
It features an exceptional motor that is meant to last for years without taking damage and while being completely silent even after many uses. You can pick from a variety of colors and styles for these motorized roller shades, but you should thoroughly read the specification of each style, as people tend to get confused when choosing them. 
11. Graywind Motorized Fireproof Roller Blinds
We know that total sunlight blackout isn't for everyone. Some people are looking for more partial coverage. If this is your case, the Graywind Motorized Fireproof Roller Blinds are the ones for you. 
In addition, these motorized blinds are sure to make you feel as protected as possible with their fireproof feature, but this isn't the only good thing about them, as they're also waterproof and oilproof. Moreover, they help you keep your room as clean as possible by blocking out dust particles and dirt that tend to come in from the outside. 
12. Yoolax Motorized Blackout Window Shades
The Yoolax Motorized Blackout Window Shades are incredible for home theaters, bedrooms, and any place that needs to be in complete darkness every once in a while. They are completely customizable and 100% children and pets safe, so you don't have to worry about the safety of your loved ones when using them. 
These motorized blinds feature a lithium battery motor, which is extremely durable and is meant to last for up to three months after each charge. However, please remember to charge it before using it for the first time.
13. Taiwan Present Godear Design Cordless Roller Window Shades
Taiwan's products are known for their durability and high-quality materials, which puts them at the top of the market in terms of product performance. The Present Godear Design Shades aren't the exception. 
These high-quality motorized roller shades are 100% kid and pet friendly and allow you to sit back and relax with the highest possible luxury. They block out 100% of the sunlight and dust and can be controlled from a long distance through their handy app on your phone. 
However, these electric window shades don't come cheap, but you're sure to get an incredible deal for your money. 
14. Hunter Douglas Duette Shade with PowerView Automation
If you're looking for a sophisticated motorized blinds option and you have a bit more money to spend, these shades are the perfect option for you. They open in both directions, which makes them a lot more dynamic than your regular shades. 
In addition, you can add a series of desk accessories that increase the whole comfort experience of owning these shades, such as battery wands and remote controls. 
15. Serena by Lutron Motorized Shade
The Serena Shades by Lutron are fantastic if you're a tech nerd and you're looking for the highest-peak technology. Its battery compartment is completely integrated for better access when changing their batteries. Additionally, it is also entirely compatible with plenty of other gadgets from this company. 
This smart office device is fully wireless, allowing you to use it through your phone, tablet, remote control, or even voice commands.
16. Graber Virtual Cord Motorized Shade
Graber Virtual Cord Motorized Shade excels at having the best aesthetics on the list. However, the features aren't as advanced as others. The battery compartment needs to be removed to replace them, and you can only use them through their remote control; you also need an extra device to connect them to the WiFi network. 
However, getting them installed by a professional is part of the service, so you don't have to worry about doing it yourself. 
17. Powershades TruePoE Motorized Roller Shade
Even though these wireless window shades are a bit more of a hassle to install, as it has to be done by a professional, they are much faster and more effective than your regular battery-powered shades. 
They integrate completely into the house's network, and their motor is as silent as efficient, which ensures fantastic and durable work throughout the years. These innovative wireless window shades are sure to be a long-term investment you're not going to regret. 
18. SmarterHome MySmartBlinds
Sometimes big homes are going to need several smart window shades to cover all of their windows. If that's the case, you're probably going to need an option that's more budget-friendly so you can afford to buy as many as you need. 
The SmarterHome MySmartBlinds is perfect for those cases. However, its features aren't as appealing as others on this list. These motorized blinds aren't as aesthetically pleasing, and the motor tends to be a little loud when using them, which could be a deal-breaker for many homeowners. 
19. SmarterHome MySmartRollerShades
An affordable and modest motorized blinds option is the SmarterHome MySmartRollerShades, as it comes in plenty of customizable options you can pick from, but all of them cost the same. 
It is powered by a battery which can be charged with solar power. However, you're going to need a smartphone or tablet to use it, as it doesn't include a remote control.
20. IKEA Fyrtur
Even though these wireless window shades only come in eight different sizes, they're perfect if you need an inexpensive option that can adjust to very simple needs. These automatic shades are meant to blackout almost 100% of direct sunlight and can be controlled through several devices and software. 
They might be a hassle to set up, especially if you've never installed a smart window shade before, but their extremely low price is totally worth it. 
Bottom Line
After finishing this list, you're ready to pick the best motorized window blinds for your house and ensure you get the highest quality product for the most affordable price. 
If you're interested in this or any other Autonomous smart home device, don't hesitate to check out the rest of our store and see everything we have to offer.
Video ads for product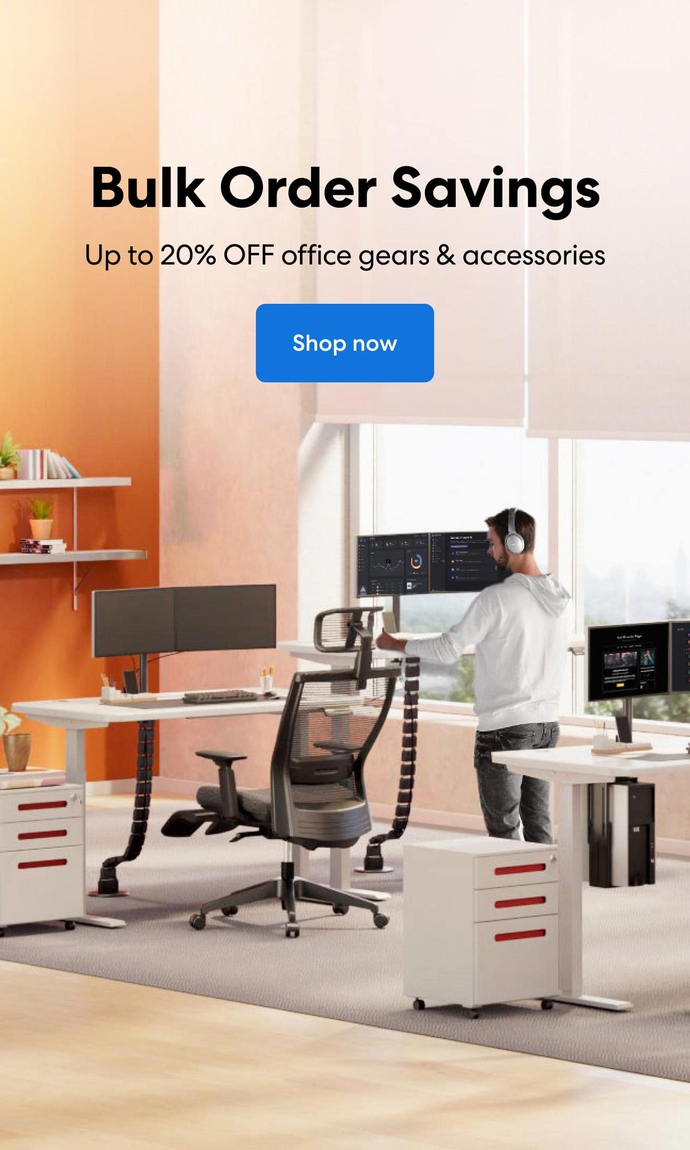 Subcribe newsletter and get $100 OFF.
Receive product updates, special offers, ergo tips, and inspiration form our team.