Smart Products
20 Best Reclining Office Chair with Footrest (2023 Updated)

Autonomous
|
Mar 3, 2021
3,981 Views
In the modern office space, staying comfortable and healthy is just as important as being productive and ensuring that you meet all your targets. A reclining office chair with a footrest is the perfect element to add to your office experience to ensure that you look out for your health as you look out for your pocketbook. 
Many office chairs with leg rests are available for purchase, but not all are built the same. Price is not the sole indicator of quality, so you can't protect yourself from a potentially terrible experience by spending more money. The number one heavy-duty reclining office chair on this list proves that statement to be accurate more than any other.
With the price of $199, it manages to stand above its peers. Still, all 20 options of reclining ergonomic office chairs are well-designed alternatives that are worth a second look. So, if a reclining desk chair with a footrest was on your radar, these are the only options you need to consider. 
20 Best Reclining Office Chair with Footrest in 2022
1. Autonomous MyoChair - $199.00
The final entry, and undoubtedly the best reclining desk chair present is none other than the Autonomous MyoChair. Not only is it intended to be an affordable option, but the principle of comfort is intended to radiate throughout your entire body. 
The pros of this ergonomic chair design include a superb reclining angle, a high design quality, and unique ergonomic features.
The downside is the lack of support for very tall people.  
2. Gtracing Gaming Chair - $179.99
The Gtracing gaming chair is the first on the agenda, and it's made from a series of high-quality materials. It is a good office chair with leg rest for your 2022. It ships with a very comfortable seat cushion, and it's covered in smooth PU leather that gives an excellent texture and top-notch comfort. It boasts a reclining angle of 170 degrees, which is complemented by its 360-degree swivel base. 
Pros of the chair include a professional aesthetic, high-quality build, adjustable features such as a headrest and lumbar support, affordable pricing, and a maximum weight capability of 350 pounds.
On the downside, the chair is not suited to persons who are either wider or taller than average. Additionally, even with the high-quality material choices present, this chair's shelf life is not as long as you would expect or like. 
3. Giantex Recliner - $179.99
As the name of the brand suggests, this chair is huge. It is undoubtedly one of the best office chairs with footrest. There is a high-quality thick sponge build present, and it's all wrapped in a PU leather package. Additionally, the inclusion of neck support, a padded backrest, padded armrests, etc., make it a very comfortable and supportive chair to sit in as you work.
Upsides include a 330-pound weight capacity, support for all body sizes, superb comfort, and a quality aesthetic.
On the downside, the assembly process is not the easiest, and you are likely going to have concerns about the warranty afforded. 
4. Flash Furniture Recliner with Ottoman - $329.19
Here is another very high-quality recliner, and this one has an ottoman as a part of the package and it is a perfect office chair recliner footrest. The headrest is comfortable, the swivel base is sturdy, and the padded armrests are unique. It's hard to go wrong with this one.
On the upside, the chair looks fantastic, you can get it in four colors, and the build is a high-quality one.
The downsides include a less than affordable price, unclear warranty information, and a developing looseness as you use the chair. 
5. B2C2B Ergonomic Office Chair - $189.99
Don't let the strange name fool you, as this makes for a great leather chair. It is an incredible reclining desk chair with a footrest as it serves to center your body and keep you in a neutral position without causing any discomfort.
Upsides include a sturdy build, noiseless nylon casters, a seat that includes double-layered cushions on both sides, and tremendous comfort. 
The disadvantages of this office chair with leg rest include a lack of adjustability and a limited reclining angle. 
6. Hbada Ergonomic Office Recliner - $178.99
This office chair with leg rest is designed to fit your spine's contours with perfect precision to keep lower back fatigue at a minimum and maintain a comfortable neck position.
The advantages of this reclining ergonomic office chair are adequate ventilation from a mesh design, a sturdy build, a height-adjustable headrest, and solid ergonomic features.
On the disadvantageous side, the reclining angle is limited, it doesn't support taller than average persons, and the warranty is surprisingly short. 
7. Duramont Reclining Leather Office Chair - $299.99
As a trusted brand, it's no surprise that Duramont made an office chair recliner footrest that is intended to offer you comfort and support in equal measure. It features a PU leather design and a simple yet elegant look that should complement any office.
The benefits you get are a comfortable office chair recliner footrest, integrated lumbar support and headrest, a sturdy build, a series of ergonomic features, and excellent customer service.
On the downside, the armrests are not adjustable, the reclining angle is not the greatest, and you may have to get a cushion to compensate for the lumbar support capability. 
8. Hbada Adjustable High Back Mesh Recliner - $229.99
This high-back design is intended to combine an affordable price with a premium office chair look and feel. The black and white contrast is excellently done, bringing an expensive look to any office design. It is one of the best office chairs with a footrest.
On the advantageous side, it has a breathable backrest, support for up to 300 pounds, and an overall ergonomic design that features a ton of supportive and adjustable features.
Unfortunately, the reclining mechanism present is not the most comprehensive, and the adjustability that you get is a bit limited. 
9. Killabee Massage High Back Gaming Chair - $169.98
As you can tell from the name, this reclining office chair with footrest is intended to create a more comfortable gaming experience. However, it doubles as a tremendous office chair because of the comfort synonymous with the design.
On the upside, the reclining range is fantastic, it's built from high-quality materials, and it has a look that can make your office space stand out excellently.
On the downside, it may not be suited for all office spaces because of the clearance requirements. 
10. Respawn 110 Racing Style Gaming Chair - $179.99
Another reclining desk chair with footrest is this option from Respawn. Not many of these kinds of chair designs are in an affordable price range, and this one aims to bring together the natural comfort of a gaming chair with a price that makes it accessible.
On the beneficial side of the spectrum, you get exceptional comfort, a base of high-quality materials, tons of adjustability, including 4D options, and a great look.
Unfortunately, not only may you have some space issues, but the reclining angle is not as expensive as other options on this list. 
11. Killabee Big and Tall Massage Chair - $209.99
Killabee has a second reclining office chair with a footrest on the list with this design. You don't have to look too hard to see how comfortable the chair is, and it's built to be supportive and rehabilitative.
As far as upsides go, it has adjustable lumbar support, a massaging functionality, and a soft and flat seat cushion design with no wings. 
On the downside, you may find it a bit bulky, and the color options available may be too intense for most office designs. 
12. BestOffice Reclining Office Chair - $149.99
While this BestOffice chair may not be the best office chair with a footrest on the list, it's still an excellent one for you to pick up. It's intended to be very easy to assemble, and it also aims to bring premium features to a budget audience.
The upsides include a short assembly time, a simple and respectable look, a vibration function with remote control, lumbar support, and a headrest.
On the downside, there is not much padding available, which means it's not is the most comfortable chair on the list. Additionally, while it does look good, it also looks a bit on the frail side, which raises some confidence questions. 
13. Bossin Racing Style Gaming Chair - $124.99
Another racer-style reclining computer chair makes the cut comma, and this one has the lowest price tag on the entire list. The idea behind it is to provide the greatest in comfort at the most affordable of prices. 
The pros of this reclining office chair with footrest include a 300-pound capacity, a thick padded cushion, a sleek look, and built-in protection from sitting fatigue.
On the downside, the neck cushion may not be the most comfortable, and the reclining angle is not the greatest. 
14. Von Racer Massage Gaming Chair - $149.99
Here is yet another gaming-style office chair with a massager at a low price. The design here lends itself to promoting comfort as you sit while ensuring that you are supported and the potential for sitting fatigue is significantly reduced. 
The good things about this office chair with leg rest include the cushion placements, the wraparound design, the lumbar support, the adjustable massage feature, and the commendable aesthetic.
On the downside, the chair does come with a bit of bulk, and the reclining angle is quite limited. 
15. Vinsetto Executive Linen-feel Office Chair - $189.99
This chair looks so comfortable looking that seeing it may make you want to sleep on it. Sitting on it is a dream, as it is built to bring you the most optimal combination of comfort and support while fitting in with almost any office design.
The upsides include an unbelievable 500-pound weight capacity, upholstered thick padding for comfort, great adjustability features, and a versatile look that allows it to fit anywhere.
On the downside, it's only suited to those who have enough space to accommodate such a large chair. 
16. Kasorix Big and Tall Executive Office Chair - $229.99
Using a series of high-quality materials, Kasorix designed this chair to offer comfort to office workers for a very long time to come. You don't have to look at this reclining office chair with a footrest for long to assess how hardy it is.
The pros include a surprisingly short installation process, a premium quality design, great support, a relaxing feel, a premium aesthetic, and a customer-centric warranty.
As far as cons go, the footrest extends to a short range, and prolonged sitting sessions can become uncomfortable. 
17. HomCom Reclining PU Leather Executive Home Office - $267.49
The design of this reclining office chair with footrest is meant to be conducive to both office workers and gamers. The chair clearly takes design principles from both contexts, and it combines them into one comfortable and supportive package. 
The upsides of having this reclining chair include the appeal to different contexts, adjustable settings, comfort for the whole body, and stable composition.
On the downside, the chair is very bulky, and it's 265-pound weight capacity is unbecoming of such a large chair. 
18. Homall Gaming Office High Back Chair - $249.99
When you see this chair, it's hard for you to imagine it being used for anything that doesn't have to do with the world of video gaming. However, you would be surprised to find out how well-suited it is for office use.
This unique chair's pros include a 360-degree swivel, a unique look, optimal cushion placement, a sturdy frame, and a series of well-padded resting points.
As far as cons are concerned, the chair is bulky, its reclining angle leaves a bit to be desired, and there's a lack of adjustability in the armrests, which means that some people are going to be uncomfortable. 
19. Devaise Ergonomics Recliner Chair - $168.99
Devaise aimed to create an ergonomic design that office workers can get without spending an arm and a leg first. 
The great things about the chair include the 3D ergonomic composition, adjustability features, the breathable mesh design, the headrest inclusion, and the unique look.
Downsides include limited support for larger people and a creakiness that may come with using it.
20. Powerstone Massage Gaming Chair - $179.99
The penultimate entry is from Powerstone, and it also follows the conventions of the gaming chair design. Even so, the intended comfort principles make it suitable for an office context as well.
As far as advantages go, it has a maximum weight capacity of 330 pounds, it's designed with a series of high-quality materials, it includes a lumbar massage pillow, and there is a host of ergonomic features for you to take advantage of. 
On the downside, it is a bit on the bulky side, and unless you choose the black and white design, the other colors may not be the best for an office environment.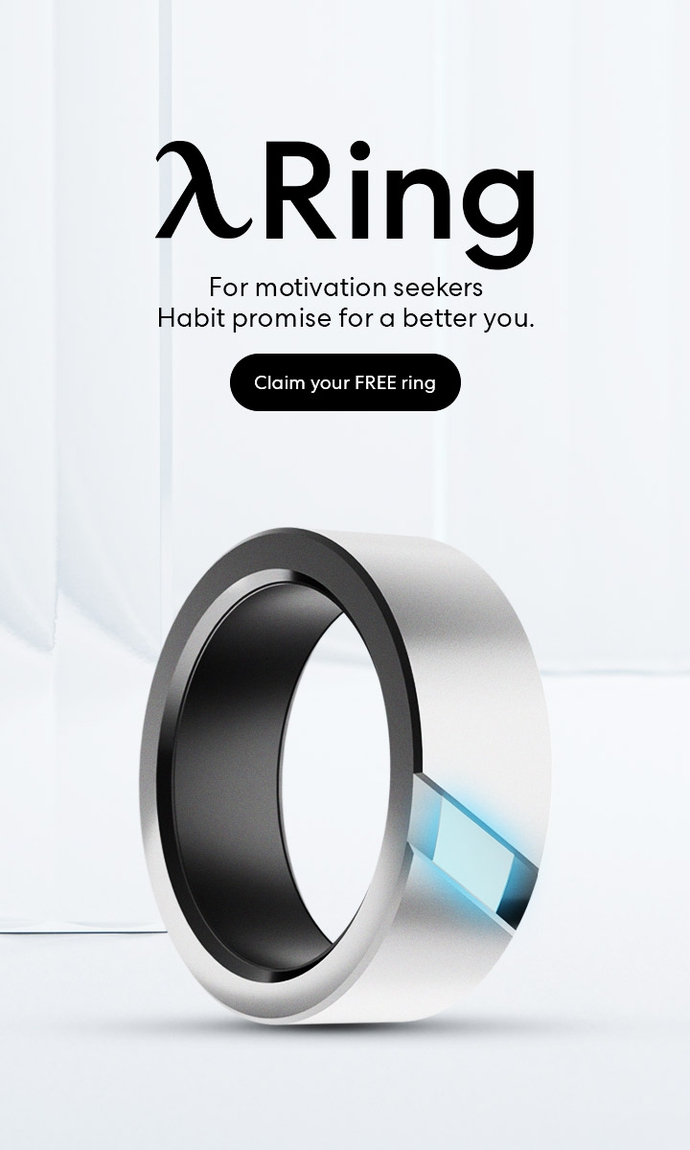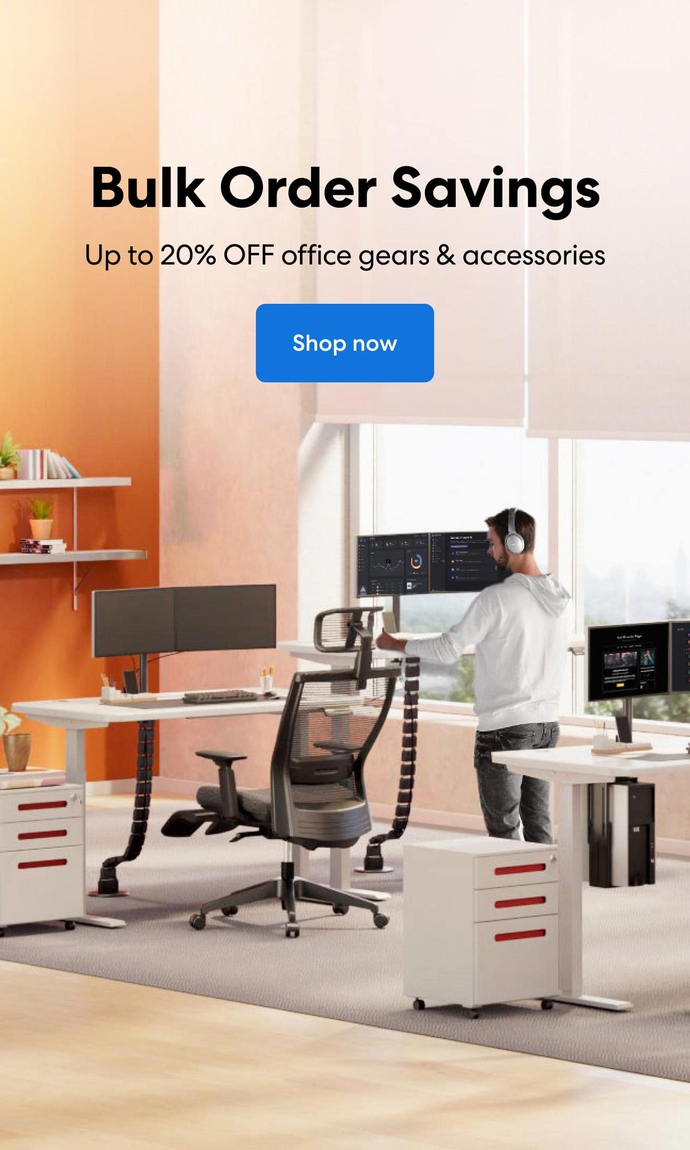 Subcribe newsletter and get $100 OFF.
Receive product updates, special offers, ergo tips, and inspiration form our team.