Smart Products
20 Best Small Office Furniture Pieces to Fit Any Space

Autonomous
|
Apr 8, 2022
1,129 Views
Small office furniture has revolutionized the world of office workers, especially if you have a particularly compact space to work with. Nonetheless, a list of the best items might come in handy if you're looking for top pieces to add to your workstation, and this is exactly what this guide offers you.
20 Best Small Office Furniture Pieces for Your Workspace
1. Autonomous SmartDesk Core
The first small home office furniture piece you should keep in mind is the SmartDesk Core by Autonomous. If you're looking for an item that gives you top-quality finishes, a sturdy base, and a beautiful design, this might be the ideal one to add to your workstation. 
This handy small space computer desk has a sturdy build and a sleek design. Additionally, since the standing desk is so versatile, it's a fantastic item to incorporate into your small office layout. 
2. ErgoChair Pro by Autonomous
Autonomous also offers an outstanding desk for a small home office, and this is the ErgoChair Pro. It gives you wonderful adjustable features, and it guarantees that your back, neck, legs, and shoulders are always healthy, even if you have to work for long hours. 
If you're looking for an ergonomic chair that's perfect for your small desk setup, this one might be the ideal model to choose. It's affordable considering all the features that it gives you, and it can last years by your side, even if you use it every day. 
3. Autonomous Filing Cabinet
Office workers need a place to store documents, and if you work from home and don't have a large workstation, this might be challenging to achieve. Nonetheless, with Autonomous' filing cabinet, your work days can be much easier. 
The filing cabinet is an essential addition to your workspace if you have numerous documents and paper sheets to store away. Workers who don't have so much to organize can still take advantage of what it offers, especially considering that the life of an office employee often includes printing out new things and keeping them somewhere accessible. 
4. Mount-It! Rolling Desk
Another small space computer desk you should consider is the Rolling Standing Desk by Mount-It!, which is as fantastic as other top-quality options out there. 
With this desk, you get a sturdy piece of furniture with a straightforward assembly process and a sleek design. Furthermore, it has a retractable keyboard tray and other convenient features that might make your workdays more enjoyable. 
Even though the Mount-It! Rolling Desk is compact compared to other alternatives, this only makes it ideal for any office space with reduced dimensions. Moreover, it can still support up to 99 pounds, so you can put all your office supplies and technological devices on top of it without worrying about it losing balance. 
5. Flash Furniture's Ergonomic Office Chair
Few brands offer you high-quality pieces of furniture that can also give you beautiful designs. However, Flash Furniture is one of them, particularly if you consider its Ergonomic Office Chair. 
Although small office furniture can be challenging to find, this low-back swivel chair is both compact and beautiful. It has a metal base, which means that it's sturdy enough to support your weight, and since it also features a padded seat, you can be very comfortable while you're sitting down. 
6. The Floating Wall Desk
Organizing space-saving office furniture sometimes requires you to be immensely creative. You must find new ways to reimagine your space and make sure that all your belongings are neatly arranged while also leaving some room to move around, especially if your chair has casters and you want to get up and change positions from time to time. 
Since you need innovative solutions to make your office space work for you, modern small home office furniture might provide you with everything you need. The Floating Wall Desk is the ideal example of this because it can make your surroundings look like they're from the Jetsons, but it also helps you save a lot of space. 
7. LED Desk Lamp
When you're looking for office furniture for a small space, it's easy to focus on the essential items and forget about other crucial ones that might not take the center of your attention. 
Many workers, for instance, overly worry about getting the ideal desk and chair but often forget about the lighting of their workstations, and this is just as crucial. If you don't have a well-lit space, you might suffer from eye strain or even headaches. 
With the LED Desk Lamp, you can guarantee that you're not spending precious space on something overly large while also taking care of your eyesight. Thus, it's an ideal addition to your surroundings! 
8. Sleekform's Ergonomic Kneeling Chair
You can improve your posture and say goodbye to lower back pain forever if you have the right chair to help you, and Sleekform's model might be just what you need to achieve that.
Compact chairs are ideal if you don't have much space in your office, but asides from that, they can help you maintain a correct posture and prevent back issues, then you get many more benefits! 
Sleekform's Kneeling Chair has a unique and innovative design, and it can stand out from the competition because of that and its one-of-a-kind features.  
9. On-stage Workstation by Wood Studio
Regardless of the to-dos, you need to complete every day, Wood Studio has a fantastic workstation you can incorporate into your surroundings. 
This small space computer desk has several platforms where you can organize all your office supplies and technological devices, for example, your laptop, a monitor, and a keyboard.  
The small office furniture piece is spacious enough to give you some storage space while also ensuring that it can fit any compact workstation. Thus, it's an ideal alternative, especially if you love wood items – this one features a beautiful design that can enhance the look of your surroundings! 
10. Rolling File Cabinet by Calico Designs
Calico Designs also gives you a space-saving office furniture piece you should consider if you're worried about keeping your office organized at all times. 
This small filing cabinet can fit any workstation, even if you don't have much space to work with. Since it has various drawers, you can use its storage space to arrange all your documents to avoid them being scattered all over the place. 
The brand offers the Rolling File Cabinet in four different neutral colors. Therefore, you can choose the one that matches your surroundings best and make sure that it enhances the look of your office. 
11. Stanton Computer Desk
Another small space computer desk you should add to your list of possible furniture pieces is the Stanton model, which offers convenient features and a compact design that can fit even the tiniest spaces. 
Buying this desk means you can use it to fit a screen up to 23 inches wide, so it's the ideal piece of furniture you might want to incorporate if you have a desktop computer but need a compact table to put it in. 
12. Lianfeng's Ergonomic Chair
Some chairs, such as Herman Miller's, might be very convenient when it comes to offering you top ergonomic features. However, they're so big that they might not be the best option if your space is limited, or worse – if your office space is just in a corner of your living room. 
Instead, you should try to rely on more compact office furniture that's specifically designed to fit spaces with small dimensions. Lianfeng's chair is one of the best examples of this. 
With this small office furniture piece, you can quickly take a seat in a sitting spot that's comfortable and movable due to its various rolling casters. Nonetheless, since it's compact, it doesn't take up much space in your surroundings. 
13. Computer Desk by Furinno Home
One of the best aspects of buying office furniture for a small space is that it might be much more affordable than larger pieces. Furinno Home's desk is a fantastic representation of this idea since it's compact but convenient. 
Purchasing Furinno's desk means you get a handy and sturdy alternative, which is spacious enough for you to fit your computer, but it's still compact. 
14. Rolling Utility Cart by Giantex
As an office worker, you need to optimize your available space, especially if your office's dimensions are not very large. Therefore, finding the best items to store your documents and other office accessories is the best idea to try out. 
Another space-saving office furniture piece that you should consider is Giantex's utility cart with wheels. Since it has casters, you can quickly move it around, and it has four different trays for you to organize your paper sheets and other supplies. 
15. Secretary of State by Fläaps
Old offices are a fantastic source of inspiration for modern styles, and the Secretary of State is part of the space-saving office furniture pieces that many people incorporate into their workstations. 
This convenient addition is the modern version of the secretary's desk. Once you fold it, you can forget about it and it doesn't take up almost any space at all. After you open it out, you get a convenient desk to use during your workdays.
16. Ivy Desk Lamp by TW Lighting
Finding the ideal compact lamp for your desk can be a challenging process, especially since a lot of models are simply too wide for compact spaces. 
Nonetheless, TW Lighting's option is many people's favorite because of its compact dimensions. With this alternative, you can forget about having a lighting solution that takes up half of your table space! 
17. Ricciolina Chair and Writing Tablet
The Ricciolina is a fantastic alternative if you want a multifunctional chair. This versatile sitting spot is ideal for people who need a piece of furniture that works with their surroundings even when they're not working, which might be your case if you don't have a specific space for your office and have to work in your living room or similar home areas. 
If you buy the Ricciolina, you get a beautiful design, and you can choose between various vibrant colors that add a splash of color to your surroundings too! 
18. Wooden Laptop Stand by Samdi
Practicality, functionality, and beauty are what you get if you buy Samdi's wooden laptop stand. Having this small office furniture addition allows you to correctly place your computer without wasting precious space. 
The laptop stand by Samdi has a plywood design that's different from anything else you might have seen on the market. Thus, it can make your surroundings completely stand out. 
19. Kate & Laurel's Floating Wall Shelves
Minimalist and modern space-saving office furniture pieces are not only convenient but very beautiful, especially if it comes to the floating wall shelves that Kate & Laurel's offers you. 
Since the shelves have a feminine and modern design, they're ideal if you want to store some office supplies while saving space. At the same time, they come with no screws or other hardware, but they include holes that allow you to quickly hang them up as soon as you get them. 
20. Corvus' Wood Adjustable Office Chair
Buying the ideal chair is one of the most important space-saving home office furniture purchasing decisions you must make, especially if you care about your health.  
When you want to prevent back, neck, shoulder, and leg pain, you must make sure that the sitting spot that accompanies you every day is convenient and offers comfort and ergonomic characteristics. 
Corvus offers you an adjustable office chair, which allows you to comfortably sit down during long hours and protect your back from any health issues that may arise. Since it's compact, it can fit any office space!
Keynote Takeaways
Workers who have tight office spaces often feel worried because they believe they might not be able to find the ideal furniture for their workstations. However, as you noticed, there are various options to choose from, and what you need to do is examine all your alternatives and choose the items that work for you.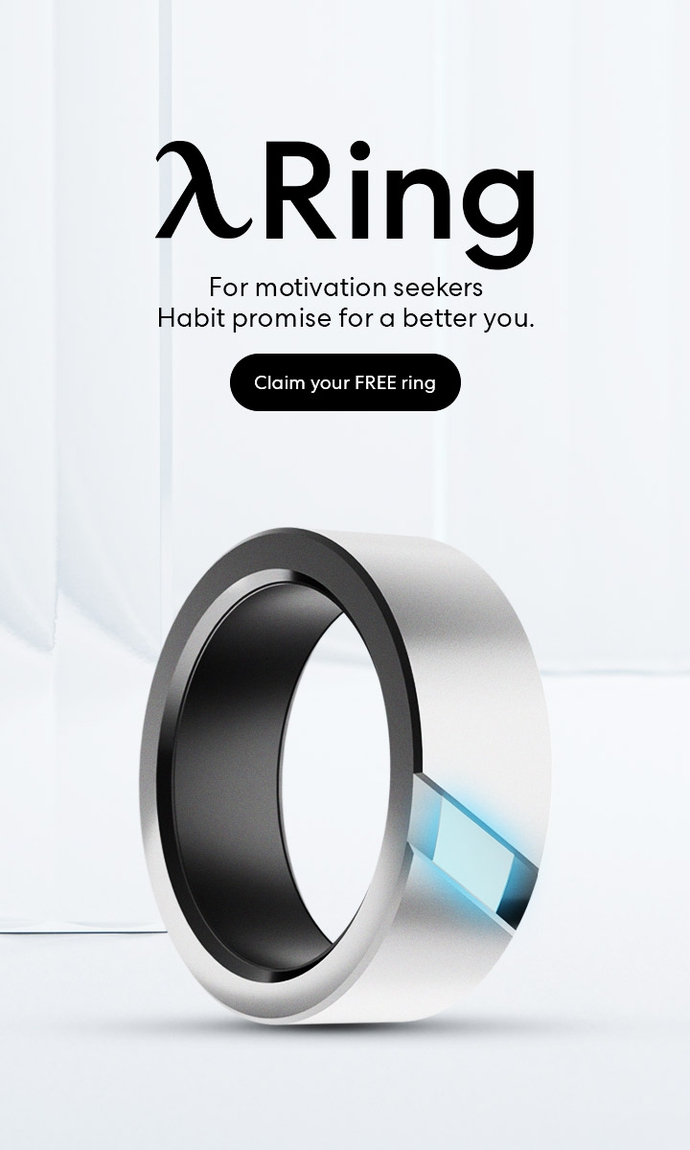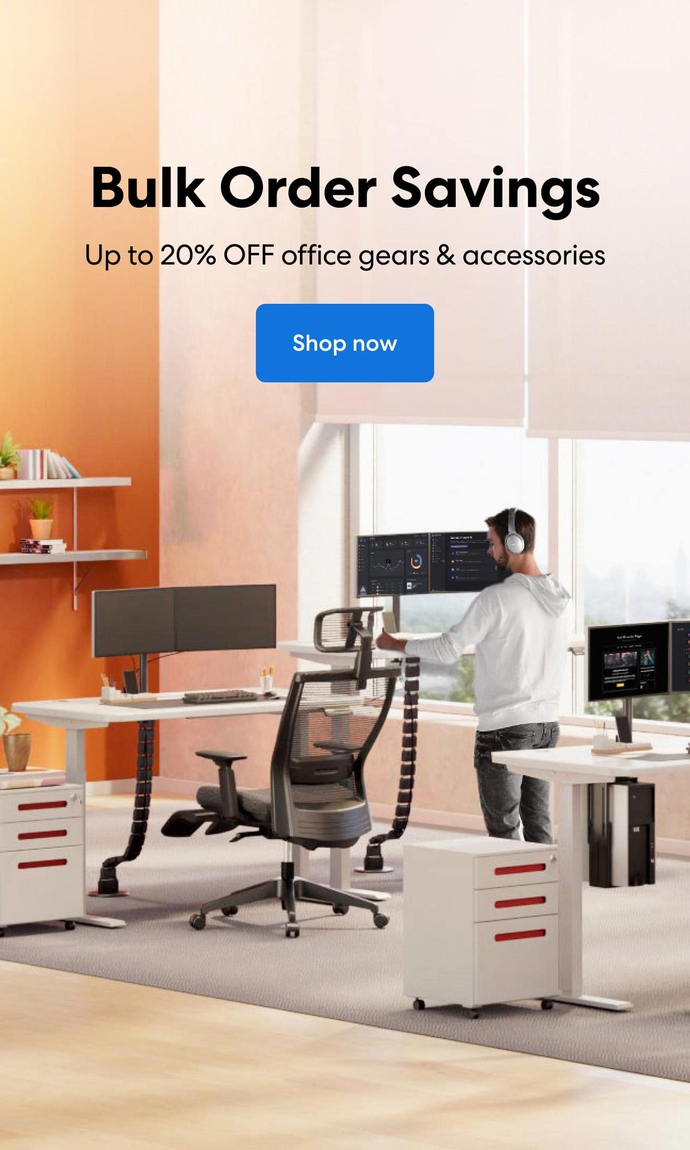 Subcribe newsletter and get $100 OFF.
Receive product updates, special offers, ergo tips, and inspiration form our team.