Ignoring aesthetics while designing your office setup makes you waste a perfect opportunity to improve your productivity and feel better while working. Going to a visually appealing place makes you feel active while being there. 
Having a disorganized setup, on the other hand, can make you feel a lot of anxiety, stress, and mental exhaustion. The best way to avoid this issue from happening is by getting desk accessories you can match to create a new office aesthetic.  
White oak desks are trending, and you shouldn't let slip the opportunity to get a white oak standing desk for your workspace. Regardless of that, not all desks are of decent quality, so you need to look for one that offers all the features you need to feel better while working.  
We want you to use desks of the best quality available, so here are the 20 best white oak desks of 2022:
20 Best White Oak Desks of 2022
1. White Oak SmartDesk Core
One of the best things about the SmartDesk lineup is it's available in a wide variety of styles and comes with several tabletops. White oak wasn't going to be left behind, but this desk's design looks way better than many people expected. Having an appealing design doesn't mean forgetting about functionality, though.  
This white oak writing desk focuses on boosting productivity by allowing you to work while sitting and standing at all times. Switching from one position to another only takes a few seconds due to its control pad and electric dual motor.  
Additionally, SmartDesk Core has enough strength to lift up to 265lbs with no problem. 
2. IKEA BEKANT
Following up with another white standing desk, we have the IKEA BEKANT. Like most IKEA products, the BEKANT desk has a minimalist design. However, while its design is not luxurious, it's one of the sturdiest desks on this list.  
Environmentalists can use this desk with no problem since it's made of renewable, recyclable, and durable materials. You can raise or lower the BEKANT desk by only pressing a button, which allows you to smoothly change positions throughout the day.  
This white oak writing desk is resistant to moisture, water, and wear, so don't worry about it deteriorating after a time.  
3. Jarvis Oregon White Oak Standing Desk
Fully is one of the best ergonomic developers on the market, and the Jarvis lineup is full of next-level chairs and desks. The Jarvis Oregon White Oak Standing Desk is not an exception to that.  
Having this Jarvis release on your workspace makes it feel warmer and sophisticated. One of the best parts of this white oak writing desk is that it was built with the help of an eco-friendly organization, so it's made for people who care about the environment. Fully allows you to buy this white oak computer desk with wire management grommets and different handset options.  
4. ARTIFOX Large Stand
If you are looking for a white stand you can buy without going over your budget, the ARTIFOX Large Stand is the one for you. Although this product is not a complete desk itself, it works as a perfect stand and tabletop you can adapt to how high you want it to be.  
You don't need any tools to assemble this product, which makes it perfect for people who don't like DIY items. This is also an excellent white oak computer desk if you use magnetic accessories since the stand's steel surface is compatible with them. 
5. ARTIFOX White Oak Desk
Yes; this is another ARTIFOX desk, and it's as good as the one we just mentioned. ARTIFOX loves using white oak for its products, so their desks are a decent option for people looking forward to designing a white desk setup. Unlike the ARTIFOX Large Stand, this white oak desk has all the features desks have, and you have to assemble it. 
Forget about having disorganized cables since this desk's cable grid allows you to manage all your power cords without them looking unappealing. The product's built-in dock is also compatible with most office items, so you can see the value of this desk in its design and the items that come with it.  
6. FORTIA Motorized Adjustable Desk
Although Fortia is not as popular as other office products developers, this product can match the quality of many desks made by mainstream companies. The desk's dual-motor gives it all the power it needs to lower and raise itself without making any noise.  
While it's not a desk long enough to be considered L-shaped, this Fortia release offers you enough space for you to place all your office equipment with no problem. You can save up to four preset heights with its control pad.  
Using the control pad is not difficult at all, and the interface it uses is highly intuitive. Getting to how resistant the desk is, the Fortia white oak computer desk is an anti-scratch product, so it's almost impossible to put a scratch on it or physically damage it in any way.
7. Walker 3 Desk
People looking for a budget-friendly desk for their office can see the Walker 3 Desk as an excellent option for them. This white oak computer desk offers free shipping, so you also are going to save money from that.  
The best thing about this desk is its shelves. Its designers made the Walker 3 Desk a multifunctional one, so it's meant to help you with several things at the same time. When talking about its drawers, you can use them to store all your office equipment regardless of how many tools you need to work.  
We know this is a white oak desks list, but the Walker 3 goes beyond that and features a two-tone finish combination.  
8. Pemberly Row Home Office Desk
Like others on this list, this desk comes in different presentations, so we are going to talk about the white oak one.  
The Pemberly Row Home Office Desk may not be as inexpensive as others on this list, but it offers a stylish yet minimalist design with two drawers and enough space for dual monitors. 
One of the best things about this product is it gives you enough leg space for you to move them comfortably. Desks without enough leg space are uncomfortable, so it's an excellent feature for people who need to work for long periods.  
9. Bush Furniture Yorktown 60W L-Shaped
Although we are already at the ninth spot on this list, this is the first corner white oak desktop we show you. The Bush Furniture Yorktown 620 is an L-shaped desk wide enough for it to hold all your belongings but not too big to fit in your office.  
Sturdiness is essential for office products since it's of no use to get a desk that may need a replacement in a few months. Therefore, the Bush Furniture Yorktown desk is not only sturdy and resistant but also has an outstanding weight capacity.  
10. Yorktown 60W Desk Hutch
This product is part of the Yorktown 60W lineup as well, but it's not an L-shaped desk. Thanks to its design, you can use this desk as a table for decorations or an office desk, and both work perfectly! Storing your office equipment is easier than ever due to all its shelves.  
Apart from shelves, it has four open cubbies you can use to store books, documents, or office supplies. The Yorktown 60W Desk Hutch meets all the ANSI/SOHO quality standards, so don't even doubt this desk is an excellent one.  
However, you can use its one-year warranty in case you don't like it.  
11. Liberty Furniture Magnolia Manor Jr
If you are looking for an office desk that looks stylish and vintage, then the Liberty Furniture Magnolia Manor Jr is the one for you. The only downside to this product is how expensive it is, but if you have the funds for it, it's an excellent investment in the long run. 
Not only is this desk highly durable, but it also has framed drawer fronts for your office equipment. Although many people would think it doesn't have any modern features due to its design, this white oak desktop has wire management provisions for your laptop or personal computer.  
12. Sauder Anda Norr Wall Desk
One of the problems about getting a desk for your office or home office is people don't always have space for it. Using a wall mount desk can help you address that issue since you can fold it and unfold it whenever you need to work or want to rest. 
Nonetheless, since it's a wall-mount desk, it doesn't offer you as much space as a full office desk would. This white oak desktop is mostly a situational one, so we recommend you only go for it when you need a space-saving desk that looks good until you find space for another desk.  
13. Madison Park Parker Desk
The Madison Park Parker Desk is different from other desks, and you can see that in its design. It may not offer you that much space, but this desk's strong point is its design. Use this white oak wood desk
 if you want to boost your office's appeal.  
This product's lower shelf doesn't offer you as much space as other products on this list, but it's enough for a few documents or office tools.  
14. Yale Desk
People working on a budget need several alternatives to choose from too, and that's the reason the Yale white oak desk is here. Don't let its design or price deceive you. This product is of excellent quality and a decent option for almost all offices.  
Unlike others on this list, the Yale Desk is available on white and black oak, so you can go for the one that best adapts to your office's aesthetic.  
15. Tvilum Wells Desk
Many people confuse the Tvilum Wells Desk and the Yale Desk since their design is similar and they offer similar things. However, this option doesn't offer a black alternative, so you can only go for its white oak option.  
This desk's steel legs make it a sturdy and resistant option, so don't worry about it breaking after a time or the desk not being able to hold all your office equipment. The Tvilum Wells Desk includes a manual that tells you how to assemble it correctly.  
16. Centro Desk 6401
Expensive white oak wood desks are not that easy to get by people, but they include tons of features you can take advantage of. The Centro Desk 6401 can offer many adjustment possibilities for you to adapt to your taste and working style.  
17. Tema Pure White Oak Desk
You don't always need a luxurious design to have a stylish desk, and the Tema Pure White Oak Desk proves that. The only downside to this white oak wood desk is its 55lbs weight capacity, but you are not going to have any trouble with that if you don't use that much equipment.  
18. Landon Writing Desk
Although you can use it for your office, the Landon Writing Desk works its best at bedrooms and home office setup. Its sleek and smooth surface makes writing a comfortable experience for everyone.  
19. Ford Executive Modern Desk
It's not difficult to notice Ford Executive Modern Desk developers wanted to go for a modern-looking design. This alternative comes in a variety of colors and represents a huge aesthetic boost to your office.  
20. Arma Office Desk
Getting to the last desk on this white oak desk list, we have the Arma Office Desk. This product offers you everything you would need on a desk. The product allows you to make some adjustments, it has an appealing design, and it includes some shelves.  
Conclusion
Regardless of the aesthetic you want to go for when designing your office. There's always an alternative available for you when talking about ergonomic desks or chairs. You can get any white studio desk on this list and enjoy the benefits of having a functional and beautiful desk.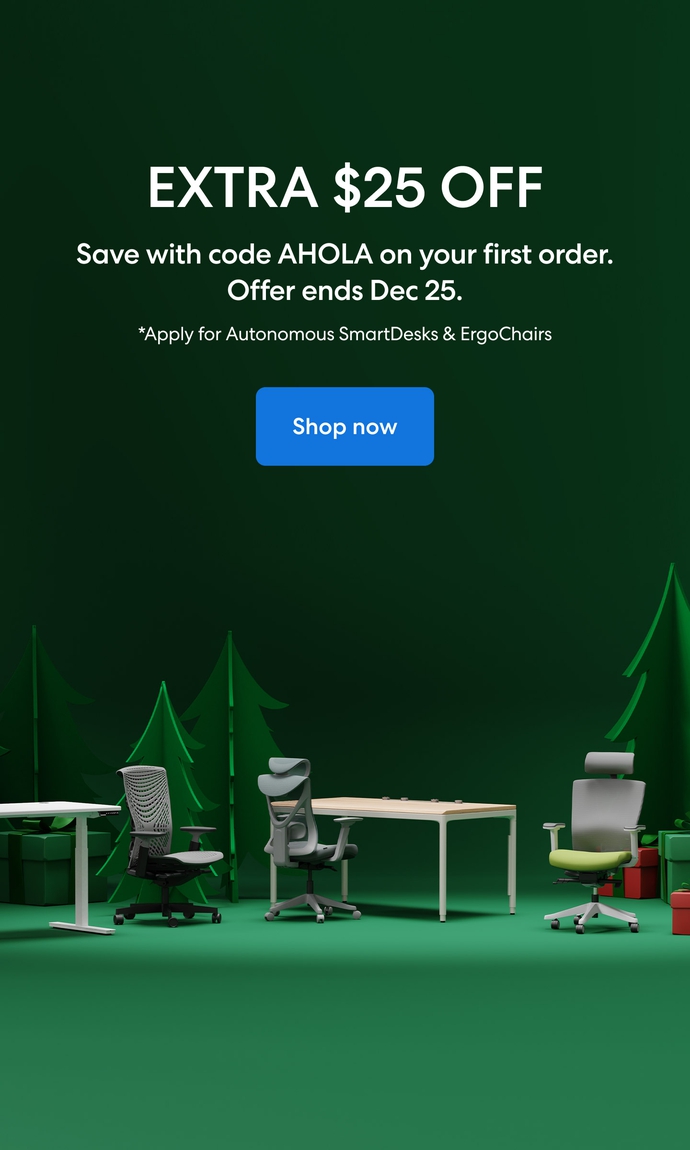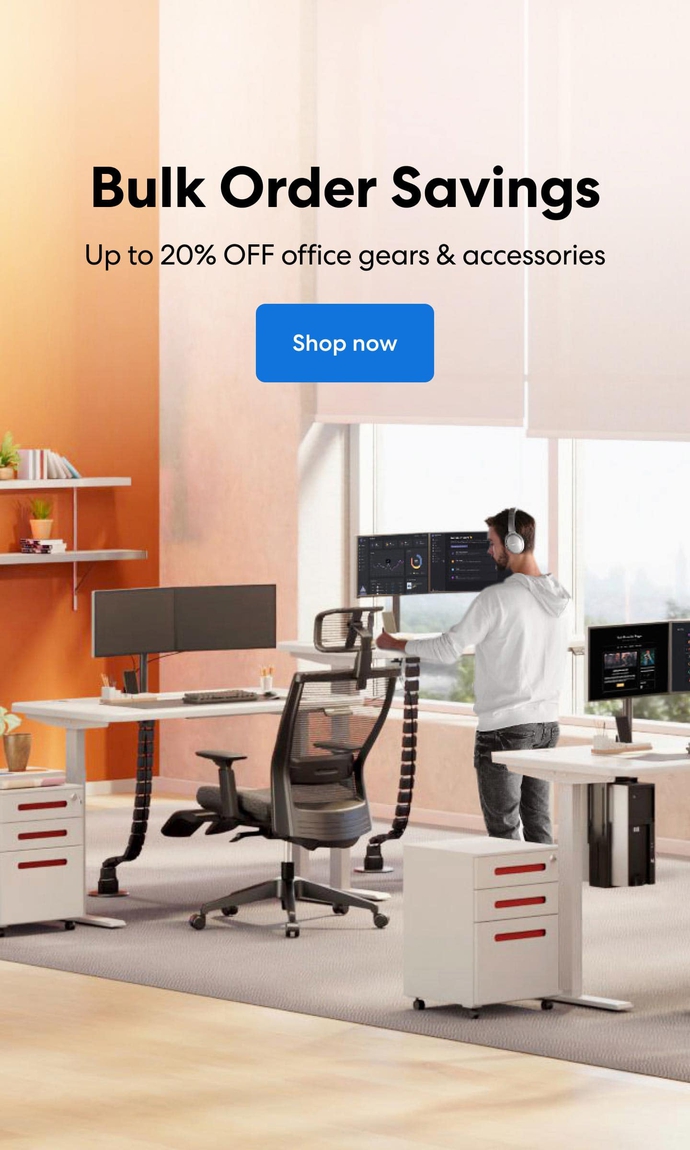 Subcribe newsletter and get $100 OFF.
Receive product updates, special offers, ergo tips, and inspiration form our team.