The increasing popularity of PC gaming has made mice just as crucial as keyboards. Having the necessary gaming accessories and the best-wired gaming mouse is the first step to becoming an excellent gamer. However, finding the right wired mouse for gaming can be challenging. 
Different gamers prefer different things for their wired mouse gaming experience, so many options are available today. Whether you're looking to increase your accuracy while playing or need a mouse that can accommodate the dominant left-hand gameplay - we've got you covered with this list of the best wired gaming mice for every kind of gamer out there. 
How Long Does a Wired Gaming Mouse Last Compared to a Wireless One?
The average lifespan of a gaming mouse is around six months, but some can last for years with proper care. Also, the lifespan is usually shorter for wireless mice than for wired ones since wireless mice are generally smaller and have a higher demand for power. 
Wireless mice are also more likely to experience compatibility issues if not used with the same device as the rest of the household electronics. 
List of 20 Best Wired Gaming Mice for Every Gamer
Below you can find the list of 20 best wired gaming mice for every kind of gamer. There are different types of mice, so take a look and find the ideal one for your needs. 
1. R-Go-Tools USB Wired Vertical Ergonomic Mouse, Black/Silver
We're first going to start with an affordable wired vertical mouse. R-Go-Tools has made a vertical mouse with a brushed aluminum finish, anti-slip rubber grips, and a Bluetooth-enabled mouse. 
Its vertical design allows for a natural grip without the strain and fatigue that can come from using a typical horizontal mouse. Moreover, it's not the most expensive mouse on our list, but it's a great way to get into vertical mice without breaking the bank.
Dimensions
4.33" x 3.66" x 3.11"
Weight
6.14 oz
Cable length
1.6m / 5.25ft
Connection
USB Wired - Plug and Play
Compatibility
Mac, Windows, Linux
Resolution (DPI)
500-1500-2000-3500
Hand
Right / Left
Length of hand
Medium: 165 - 185 mm
Large: above 185 mm
Function
5 buttons, scroll wheel
Warranty
2 years
2. USB Wired Vertical Ergonomic Mouse, Anti-RSI Software
Next up is a vertical RSI mouse with a braided fiber USB cable. It features an ergonomic break design that prevents strain while in use, and its braided fiber USB cable is designed to resist tangling and kinking. 
This wired mouse for gaming is also vertical with a side-to-side pivoting scroll wheel. Although it's a little pricier than the last one, it's worth the extra money if you like the looks of the braided fiber USB cable. 
Dimensions
Medium: 4.13" x 3.27" x 2.99"
Large: 4.33" x 3.66" x 3.11"
Weight
4.8 oz
Cable length
5.25 ft
Connection
Wired / USB 2.0 / Plug and Play
Compatibility
Windows, MacOS
Resolution (DPI)
500-1500-2000-3500
Function
5 buttons, scroll wheel
Warranty
2 years
3. Pixminds Lexip - Pu94: Wired and RGB USB Mouse
The Lexip Pu94 mouse is one of the best wired gaming mice for anyone looking for a top-of-the-line gaming experience. With its unique 3D environment and design software, you can customize the gaming experience. 
In addition, the mouse comes with two joysticks, six buttons, and 12 programmable directions, giving you unprecedented control over your gaming. This gaming wired mouse is an excellent choice whether you're a casual or professional gamer.
Dimensions
4.69" x 2.01" x 0.98"
Features
Laser sensor ADNS-9800 12000 DPI
6 buttons and 12 programmable directions
RGB backlight 16M colors
USB braided cable
Warranty
2 years
6. R-Go-Tools Vertical Ergonomic USB Wired Break Mouse with Anti-RSI Software
This R-Go-Tools vertical gadget is the best mouse for thumb pain for gamers who need one that can stand up to intense gaming sessions. It is designed to withstand heavy use and has a durable construction. Moreover, it has a vertical motion, which gives you the option of right- or left-handed use. The R-Go-Tools mouse is wireless, connects via USB, and has a wired mode. 
Additionally, this gaming wired mouse has anti-RSI software and an adjustable weight system that lets you find the perfect level of control; and is also designed to last long and has a one-year limited warranty. 
Dimensions
Medium: 4.13" x 3.27" x 2.99"
Large: 4.33" x 3.66" x 3.11"
Weight
4.8 oz
Cable length
5.25 ft
Connection
Wired / USB 2.0 / Plug and Play
Compatibility
Windows, MacOS
Resolution (DPI)
500-1500-2000-3500
Function
5 buttons, scroll wheel
Warranty
2 years
5. ASUS ROG Gladius III Wired Gaming Mouse
The ASUS ROG Gladius III is a wired gaming mouse with a 2,000 DPI sensor, 19,000 DPI tuning, RGB lighting, and a detachable cable for easy storage. It is designed for speed, so you don't have to worry about lag or missed clicks while playing your favorite games. You can also replace the line with a different DPI tune to customize the sensor.
6. Acer Predator Gaming Mouse Cestus 330 with PixArt 3335 Sensor
You need the Acer Predator gaming mouse if you're a serious gamer. With an adjustable DPI setting, PixArt 3335 Sensor, 16.8 million RGB color lighting combinations, and NVIDIA Reflex, this mouse is the perfect choice for any level of gamer. 
With its ergonomic design, you can play in comfort for hours. It provides pinpoint accuracy, ensuring you always have the upper hand in gaming situations. This mouse is also compatible with PC, Macs, and Linux, so you can use it on any platform. 
7. Logitech G203 Wired Gaming Mouse
The Logitech G203 is an affordable, best-wired gaming mouse with many features at an affordable price. It has a built-in lighting system that lets you set up 16.8 million colors, a DPI range of 200-8,000, six programmable buttons, onboard memory, and a USB cable that you can use with Macs or PCs. Users love the bright RGB lighting options and the comfortable shape that makes it easy to use for long gaming sessions.
8. EVGA X12 Gaming Mouse
Overall, the EVGA X12 wired PC gaming mouse is designed for players who want to improve their accuracy and speed. The sensor and switches are optimized for speed and responsiveness. Furthermore, it has nine buttons, and the customizations are endless. 
It's lightweight and ambidextrous, which means it can be used by right- and left-handed players. Additionally, it's also customizable, allowing you to change the weight and color to suit your style. 
9. SteelSeries Rival 600 Gaming Mouse
The SteelSeries Rival 600 gaming mouse is the best precision mouse on the market. It's optimized for speed and accuracy, and it's wired. You can also get it wireless if you prefer to avoid wires running across your desk. 
This wired mouse for gaming has 12,000 CPI, which allows you to make tiny movements that drastically change your results. Moreover, the sensor is TrueMove3+, a sniper-grade optical one, which is excellent for playing video games.
10. Razer Basilisk V3 Ergonomic Customizable Gaming Mouse
Razer is well-known for making high-quality gaming peripherals. The Razer Basilisk V3 is a mighty, versatile mouse. It has five buttons and is customizable. This Basilisk mouse has 11 programmable buttons, a hyper-scroll wheel, and a braided cable that lasts a long time and is easy to replace if damaged. 
Moreover, this mouse has a 10,000 CPI optical sensor and a max DPI of 4,000. Additionally, it comes with Chroma RGB lighting, allowing you to customize it to any color you like.
11. Corsair Nightsword RGB Wired PC Gaming Mouse
The Corsair Nightsword gaming mouse is an excellent choice for any gamer. This ergonomic wired mouse for gaming features a tunable weight system and a custom-made PixArt PMW3391 optical sensor for maximum in-game accuracy. It also comes with backlit RGB LED lighting, up to 18000 DPI, and 20 programmable buttons for complete control over your gaming experience.
12. Logitech G403 Hero 25K
The Logitech G403 Hero 25K wired PC gaming mouse is the best budget mouse. It has a comfortable design, a reliable sensor, and a decent DPI range. Furthermore, the mouse has RGB lighting, and you can customize it to any color you want. 
This mouse has 25 programmable buttons and a durable steel chassis. Logitech's G403 sensor is optical, with a max DPI of 2,500, and also has six buttons that can be programmed as macros. 
13. Corsair Ironclaw MOBA and RGB - FPS Gaming Mouse
The Corsair Ironclaw is a durable, precise mouse designed for gamers of all types. It has an 18,000 CPI optical sensor and backlit RGB lighting that allows you to customize the lighting to any color you want. Moreover, its sensor is a sniper-grade one with five buttons, a scroll wheel, and an adjustable DPI. This mouse also has an ambidextrous design, allowing you to use it with any hand.
14. Razer DeathAdder Essential Gaming Mouse
The Razer DeathAdder Essential is one of the best gaming mice on the market. It has an optical sensor with a max DPI of 6400, an adjustable weight system, and five buttons that can be programmed as macros. The buttons have a great tactile feel, and they're designed to withstand intense gaming sessions.
15. SteelSeries Aerox 5 - Lightweight Gaming Mouse
SteelSeries has been leading the way in eSports with products like the expertise-backed Steelseries Rival 700, which earned the title of "Most Trusted Gaming Gear" by the eSports community. 
It's one of the reasons they've decided to up the game by introducing the Aerox 5, a lightweight gaming mouse with a whopping 18000 CPI, TrueMove Air optical sensor, and a waterproof design. The Aerox 5 is the sort of mouse for both serious and casual gamers.
16. Lenovo Legion RGB M300s Gaming Mouse
Lenovo's Legion M300s RGB gaming mouse is a beast. You get up to 8000 DPI, six programmable buttons (including a scroll wheel), RGB lighting, and a heavy-duty cable. 
With a weight of 83 grams and an ergonomic design, it allows you to adjust the shape and position of the mouse to fit your hand. The M300s is ideal for both e-sports and everyday gamers alike. 
17. Mad Catz R.A.T. 8+ Adjustable Gaming Mouse
This RAT 8+ is for the hardcore gamer that demands the best. The RAT 8+ is a wired mouse with a removable cable to switch to a wireless setup. It features a 16000 DPI and 16 programmable buttons, so you can customize how you play. 
Furthermore, it can also be configured as a right-handed mouse or flipped as a left-handed mouse, which is especially useful for FPS gamers. Also, this device has adjustable weights, a side grip, and extra support for your pinky and ring finger to customize the RAT to your specific needs.
18. ROCCAT Kone AIMO Remastered PC Gaming Mouse
This wired gaming mouse has features that will help you dominate the virtual battlefield. The design is ergonomic, with a comfortable palm grip, and the RGB backlit lighting offers enhanced visibility in the dark. 
With 23 programmable keys, an adjustable DPI of up to 16,000, and an advanced Owl Eye optical sensor, you'll have complete control over your gaming sessions. Moreover, the mouse also has a convenient onboard memory, so you can store your settings and take it with you wherever you go. 
19. Agon Tournament-Grade Gaming Mouse RGB
The Agon mouse is ideal for any gamer - from beginner to expert. It comes with OMRON switches, which are known for their accuracy and durability. Plus, its on-the-fly DPI change makes it easy to change your gaming settings. 
Therefore, if you're a fan of light FX, you'll love the light FX sync feature, which ensures that all your gaming gear - from your mouse to your monitor - is synchronized and looks fantastic.
20. SteelSeries Gaming Mouse Rival 3
This mouse is perfect for any gamer with a TrueMove 8,500 CPI Core optical sensor, six programmable buttons, and split trigger buttons. The Brilliant Prism RGB lighting allows you to customize the lighting to your liking, and it looks incredible when gaming in the dark. 
Additionally, the ergonomic design makes it comfortable to use. If you're in the market for a high-quality gaming mouse, SteelSeries Rival 3 is worth a look. 
Conclusion
Gaming keyboards & mice are essential tools you can use when playing video games. A good mouse allows you to move your mouse cursor more accurately and faster, making gaming sessions much more manageable. There are many different types of mice and computer accessories, so it's essential to choose the right one for your needs. Here are a few tips that can help you choose the best mouse for gaming: 
Look for a mouse with a comfortable grip, which is especially important if you're using the mouse for long periods.

Choose a mouse with multiple customizable buttons, allowing you to customize your gaming experience to suit your needs.

Get a mouse with an accurate and fast sensor, which is essential if you want to play games with accuracy and speed.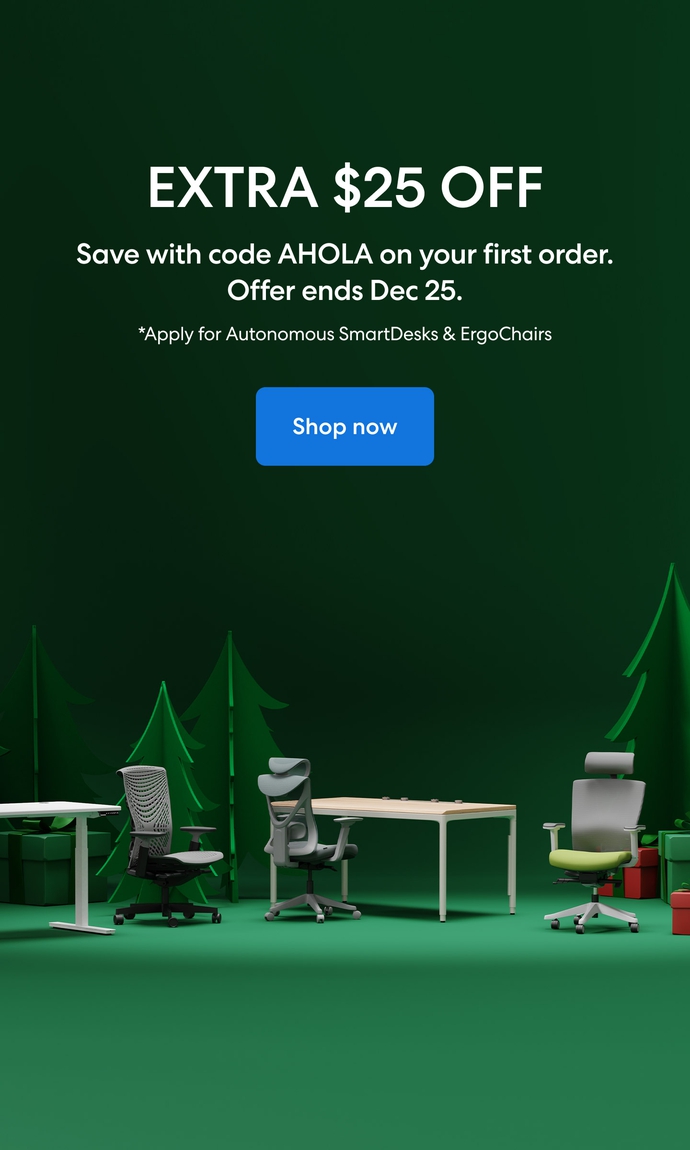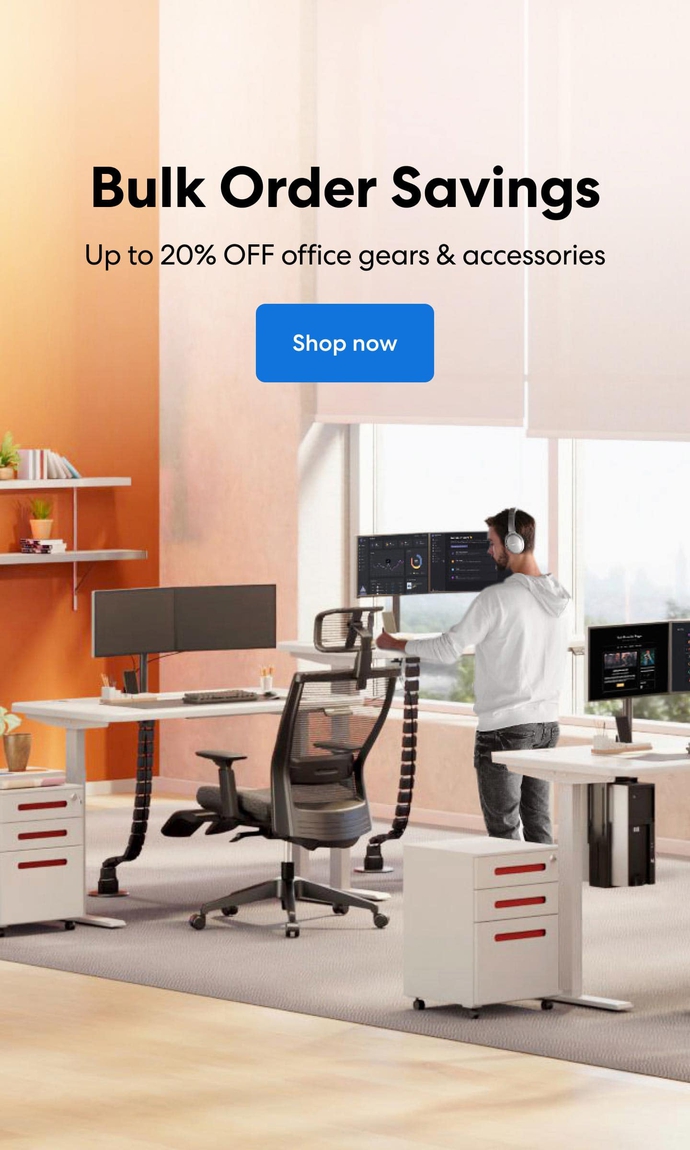 Subcribe newsletter and get $100 OFF.
Receive product updates, special offers, ergo tips, and inspiration form our team.