Smart Products
20 Best Women's Office Chairs from Cute to Elegant Style

Autonomous
|
Oct 15, 2021
3,323 Views
If you are a woman, you know that it is easy for your body to become sore because of bad posture. Women have been built differently from men, so their muscles tend to be more prone to injury. 
Therefore, choosing a women's office chair that includes the proper ergonomic support that corrects your seated posture and relieves strain on your muscles is imperative. You may also want a visually appealing chair. Here are 20 of our top picks.
20 Best Women's Office Chairs for Your Choice
1. Autonomous ErgoChair Plus
If modern, sleek, and elegant are words you would like to use to describe an office chair; then the chances are that you need the ErgoChair Plus from Autonomous. This top-of-the-range ergonomic office chair is made from high-quality TPE with a fishbone design to make it just as supportive as attractive. 
It isn't just good to look at either. With adaptive lumbar support, completely adjustable armrests, adjustable recline, and tension, this is the best office chair for long hours that is sure to keep you sitting correctly and free from pain. 
2. Autonomous ErgoChair Pro
The Autonomous ErgoChair Pro is undoubtedly one of the best stress chairs on the market, owing to its use of high-quality elements and an incredibly versatile support system. 
Furthermore, the eco-friendly office chair has foam seats that provide superior comfort with additional ergonomic support to reduce neck and back pain caused by prolonged sitting. 
It also comes in a range of colors to suit your preferences and décor, and it is the ideal option if you are on the lookout for a white ergonomic office chair to make your space look bright and airy. 
3. Autonomous AvoChair
The AvoChair is a comfortable, yet sleek ladies' desk chair, that provides the ergonomic support a woman's body needs for working those long hours at the office. No one likes back pain, and this is why the AvoChair includes an adjustable backrest with lumbar support, making it an excellent chair for back pain. 
You may be happy to note that the AvoChair is an eco-friendly office chair constructed from recycled materials, and it comes in four different colors to suit your office décor. Choose this reliable women's office chair to ensure that you get the ergonomic support you need without compromising on simple style and elegance.
4 Baldwin Mid-Back Faux Leather Chair
This faux-leather women's desk chair would make a cute addition to any office space. It features non-adjustable gold armrests, lumbar support, and a polished gold base, and comes in various colors. 
However, if you work long hours or suffer back pain, this women's office chair may not provide the proper support that your body needs, but it is height adjustable, so it can get to the correct height while you work. 
5. NeoChair Ergonomic Desk Chair
If you like pink chairs, you may be delighted to know that NeoChair has an ergonomic desk chair for women in the shade pink. It makes a fun little addition to any workspace and includes built-in lumbar support and a mesh backrest for added breathability. 
The chair is also height-adjustable, but the backrest is short and doesn't provide much ergonomic support. Nevertheless, it is a cute women's office chair and makes a great choice if you have a tight budget. 
6. Nouhaus Palette Ergonomic Office Chair
The ergonomic office chair from Nouhaus is another stylish option that is available in five different colors. Its seat is made from a supportive open-cell foam with a soft ElastoMesh cover that makes it breathable. 
Many high-quality office chairs have adjustable armrests and seat height, but this women's office chair also includes lumbar support that can be raised or lowered for the perfect lower back support. The contemporary white frame and cute fabric colors are also nice touches. 
7. Wayfair Basics Ergonomic Executive Chair
With its white faux-leather seating and rose gold touches, this executive chair would add a bit of bling to your workspace. Aside from its sleek appearance, it also has some ergonomic features such as padded armrests, lumbar support, and a waterfall seat edge to provide optimum comfort for your legs. 
The women's office chair is available in four colors to suit your office environment. 
8. Kelly Clarkson Home Louise Task Chair
This is one of the best office chairs for long hours. The Kelly Clarkson Home Louise Task Chair is not your typical office chair. It features an adapted wingback design with sloped arms and a rounded back to provide a unique look. Button-tufted elements add texture to the chair's seating. This women's desk chair is upholstered in a solid color velvet to add a classy and elegant touch to your office space. 
It has gold-finished steel legs and five casters that let you glide across carpet or hardwood flooring. The chair also has an adjustable seat height and a swivel function to help you move from task to task with ease, but it isn't recommended for extended use, as it could lead to pain and injury. 
9. Inbox Zero Office Chair
A mesh back gives this chair excellent elasticity, making it ideal for supporting the curvature of the back and the waist. It provides relaxed support, allowing you to maintain the correct sitting posture throughout the day. 
A great feature of this chair is the raisable armrests that allow for convenient storage underneath your desk, but they aren't adjustable up and down or left to right. 
Nevertheless, this chair incorporates ergonomics with a subtle, minimal design for everyday use. It is available in white and is fully adjustable, making it a dependable chair for women. 
10. Brayden Walfried Task Chair
The task chair from Brayden Studio is upholstered in colorful fabrics that make it ideal for a study room, living room desk area, or a home office. While it offers little ergonomic support, it is cute and stylish, available in four colors: fuchsia red, red, grey, and blue. 
It has comfortable seating and upholstered armrests to give the homey appearance of a living room couch, helping it blend in seamlessly with your home furniture. 
11. Everly Quinn Eloi Task Chair
This is one of the elegant stress chairs in the market. A well-planned work area needs a carefully selected chair. This woman's desk chair has an ergonomic shape to provide comfort while you are seated. Its durable frame has a soft filling. Its colorful finish is unique and fun, and its classic design, combined with its elegant animal print pattern, makes it great for a home office. 
The metal base and rotating wheels allow for smooth motion across carpeted flooring, and the chair is height-adjustable, allowing you to personalize it to suit your height. However, the lack of lumbar support, armrests, tilt, and other features may leave you wanting where ergonomics are concerned. 
12. Orren Ellis Kaycee Mid-back Task Chair
If you need a simple, minimalistic white chair to add brightness and functionality to your space, the Orren Ellis Kaycee Task Chair may be a good option. It is a cute little women's desk chair that tucks under any desk for easy storage. 
You get a PU leather chair that allows for 360-degree rotation and height adjustment to ensure that you are adjusted correctly, but no ergonomic support means that this chair should not be used for long hours, or if you suffer back or neck pain, as it could make your pain greater. 
13. Freemax Velvet Office Chair
Another cute, but elegant, choice of office chair is the Freemax Velvet Office Chair. As indicated in the name, this women's desk chair is upholstered in velvet, and is available in two different designs and four different colors, including blue, dark blue, grey, and pink. 
Both chair designs mimic elements of a clamshell. With a heavy-duty base, a height-adjustable seat, and caster wheels that let you move around with ease, this is a good choice ladies desk chair for occasional use. 
14. Linon Fiona Office Chair for Women
Should you be a fan of the shaggy carpet look, then this chair is for you. It has a metal frame with a chrome base that makes it sturdy and durable. With a silver metal frame and white to cream shaggy seating, you can truly stand out from your co-workers with this unusual chair. 
However, it is essential to note that the fibers of the seating may not be very comfortable to sit on, especially if you need an office chair for daily use. The chair also does not include all essential back support or many other ergonomic features. 
15. Hashtag Home Rolla Office Chair
This affordable little task chair for women is bright and cheerful. It is available in four colors, namely purple, rose, green, and light blue. The backrest is relatively low, but it does have integrated office chair lumbar support. 
It is height adjustable, with a back tilt adjustment and a tilt lock, great for the low price you pay. The white metal frame and colorful upholstery, and mesh back can add a pop of color and brightness to your office space with a good amount of ergonomic support. 
16. Lianfeng Ergonomic Office Chair
If minimalism is what you need, the ergonomic office chair for women from Lianfeng may be what you need. Available in one color option, its white frame with cool grey seating is sure to be a quiet, minimalist addition to your space. 
The chair includes integrated lumbar support and a rocking function with a sturdy base to support you no matter what your position is, making it a good choice of women's office chair. While it may not be as durable as an Autonomous chair, or include other ergonomic features like adjustable armrests, it is an option if you are on a tight budget. 
 17. Wade Logan Pellston Task Chair
This is a modern, ergonomic desk chair for women that feels and looks good. It offers outstanding support and comfort for your home or office space, from the chair's thick foam padded seating to the elegantly styled seat and the painted heavy-duty metal base with wheel casters to make rolling across most surfaces a breeze. 
It is an excellent option if you want to take on the corporate world as a "boss lady," as its appearance commands respect. 
18. West Elm Lenox Swivel Office Chair
This is an excellent option for a chair for back pain. The delightful design of this swivel office chair for women is the polar opposite of a corporate office chair. Its slim, gold-coated metal legs and velvet seating give it an intricate, airy vibe that complements any vintage-inspired bedroom or home office space. 
It comes in a wide range of fabric and metal color choices, so you can create the chair that works best for your space. A drawback to this ladies desk chair is its thin seating and poor ergonomic support that makes it unsuitable for everyday use. 
19. Inbox Zero Ergonomic Mesh Chair
This cool, ergonomic ladies desk chair comes in a choice of orange, blue, and black, and incorporates all the main features of an ergonomic chair. Its metal frame is white, and it includes non-adjustable armrests. 
A great feature of this ladies desk chair is its headrest that can help you relieve strain from your head and neck by resting your head periodically. It also incorporates some eco-friendly components, which are great for a women's office chair. 
20. Red Barrel Gaming Chair
Men are not the only ones who enjoy gaming as a hobby. If you are an avid gamer and need a chair that doubles as a gaming chair and an ergonomic office chair, this one may be the one for you. 
It is available in pink, black, brown, and white and is jam-packed with features. There is a pillow attached to the lower part of the backrest to provide lumbar support, with another pad attached to the upper end to keep your head and neck supported throughout the day. 
Final Thoughts
Your office chair should be designed to support you, and not the other way around. This is why you should buy an ergonomic chair to ensure that your body is not prone to injury while you do the things that matter the most throughout the working day. 
You are sure to find the ideal match on our list of women's office chairs if you need a cute, elegant, and supportive chair. We recommend the Autonomous ErgoChair Plus, as it incorporates all the elements of a high-end chair at a fraction of the cost.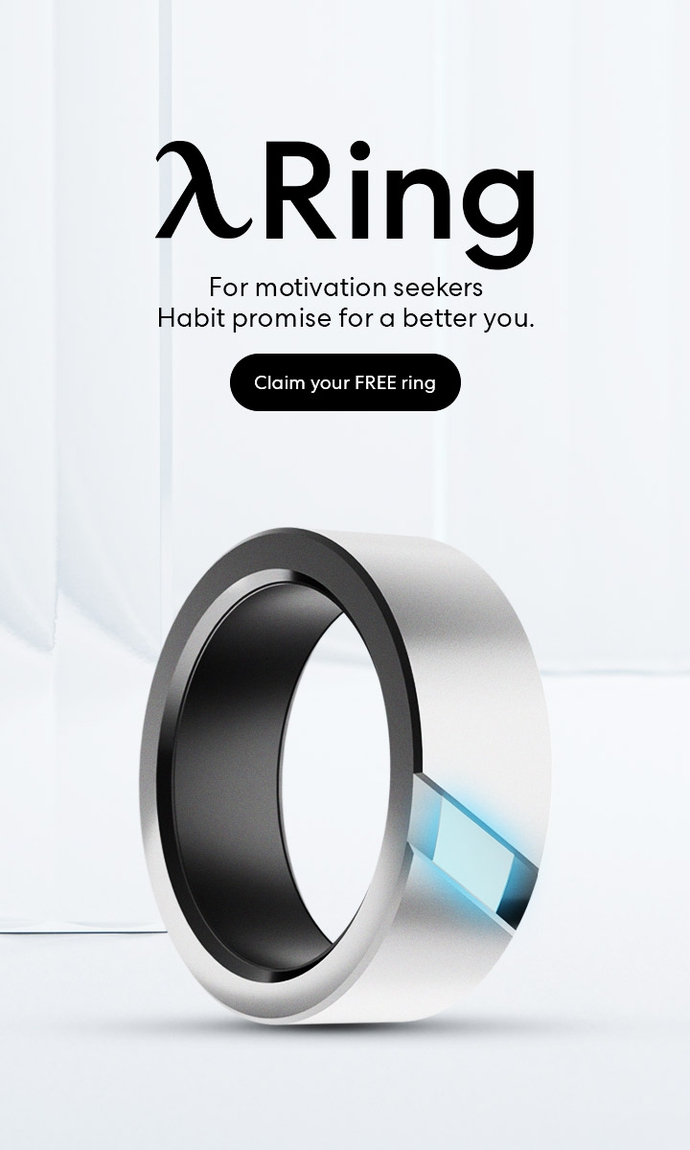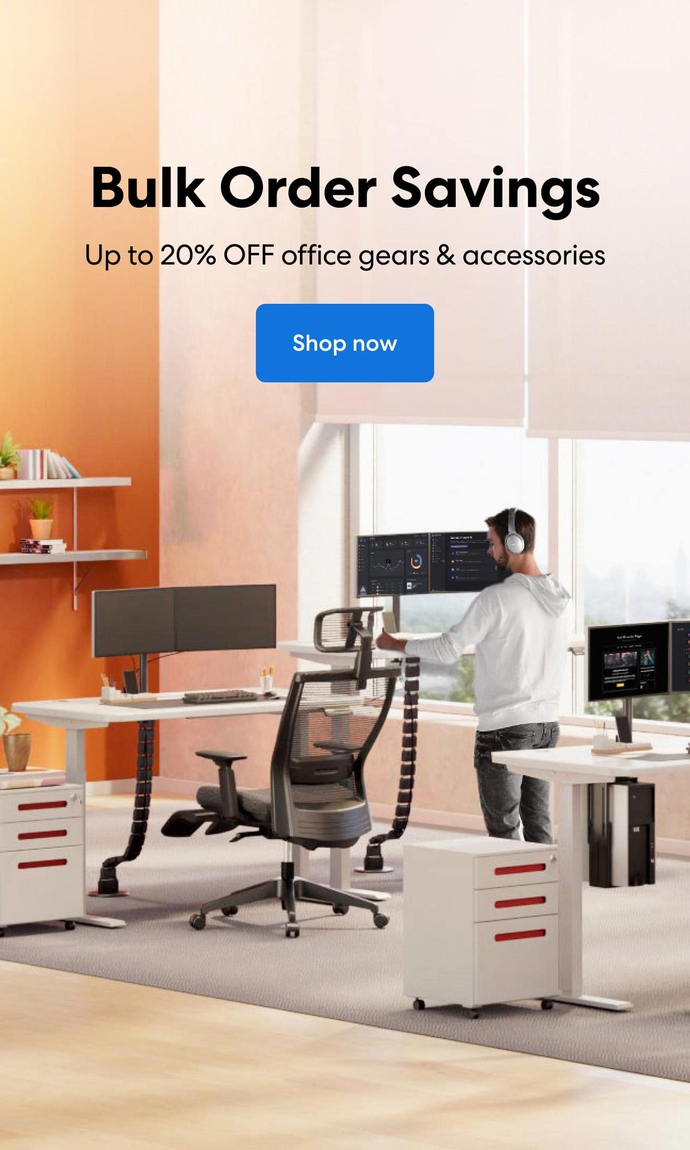 Subcribe newsletter and get $100 OFF.
Receive product updates, special offers, ergo tips, and inspiration form our team.