Workplace Inspiration
20+ Blue Office Ideas for Your Workstation Designs

Autonomous
|
Dec 18, 2021
2,032 Views
While you work remotely, you already realize that getting some beautiful, artistic home office decorations is a must, such as changing the desk colors. And anyway, would you still not want to function in a pleasing environment that inspires you? You're lucky because of all these wonderful tips and advice. Your workspace will have become your current favorite area.
Some may be straightforward adjustments, such as installing beautiful country décor designs for a warm and inviting workspace. Whether you want to make a work desk off an existing tabletop or brighten the space with vintage lamps, there are indeed a plethora of ideas to choose from. We have listed below some of our personal favorite blue office ideas for you to ponder on!
List of 20 Blue Office Setup Layouts and Ideas
Sky blue, baby blue, calm blue, Easter blue, incandescent, indigo, nightfall, and several other tones of blue are obtainable. Users could renew the area by mixing blues with ivory and earth tones, adding bronze, platinum, or gold to make it a little more dazzling and glamorous, or perhaps even going for bold colors by mixing blues with fuchsia or crimson.
The color blue may be used in various décor designs, including country, industrial, urban, practical, decorative arts, and more. We have listed below some of the best small home office ideas for you to go through:
Wall of Attention
Incorporate an accent wall including an eye-catching pattern to transform a small room, such as your mezzanine or basement, into a cozy office. Include a blue home office with wall paneled woodwork, comfortable desk chairs, a modern desk, eye-catching painting, and a pair with a white and golden lamp.
Office Nook
With such an idea for something like an office nook, you can transform any room into a little workspace. Including a massive storage chest that covers the entire wall, a built-in desk accented with the color blue, a cream chair, and checkered drapes, you can create a vivid blue workspace.
Accent Lamps
For our home office lighting ideas, you may install some bright statement lamps to liven up your environment. Choose a striking print to retain the space appearing new. You may establish a bright office space with ambient lighting and exquisite gold elements, as well as some pastels to rejuvenate the room.
Add a Pop of Color
Even if you want a simple workplace environment, a vibrant flash of color will help you stay motivated even whenever you're swamped with tasks. Start using blue windows and ceilings, colorful floral print seats, a wild picture wall, and a colorful rug to create a vibrant home office.
Bring in Bold Accents
Don't be afraid to try luxury fabrics, vibrant colors, and eye-catching patterning in one room. A light blue office feature wall, a vibrant wall with paintings and a whiteboard, eye-catching seating, and striking carpeting create a lively and colorful office.
Metallic Accent Colors
Choose a metallic theme hue and use it to make a coherent expression across your workplace. You can include a trendy navy blue home office with designed overhead cabinets, a gnarled timber desk, and golden and bronze accents.
Colorful Shelving
To disguise office mess, use vibrant storage options in a selection of colors. Include spacious storage containers like a feng shui cubicle, a designed desk, suspended lighting, and greens in a pot to make a brilliant blue home office.
Refined Living
Use a reflective surface workstation and mounted paintings to establish an expensive and attractive working space. It contains a stylish blue workspace with open shelving covering all of the partitions, a navy blue office desk, a black armchair, and eye-catching ceiling light with candlelight.
Sitting Pretty
A magnificent chair will add a little luxury to your office. Include a blue concrete wall overtaken by storage facilities, a dramatic sculpture, one-of-a-kind pendant lights, a Hopper workstation, and a massive white armchair in a trendy home office.
Vintage and Versatile
Decorate the workplace with a sardine tabletop that serves as a desk and an old pagan bench with tassel cushions. Establish a trendy agricultural office with a blue accent wall, hardwood shelves, and a classic desk, as well as gold lighting and doorknobs.
A Creative Environment
With an ancient rosewood desk, a tattered cheetah print coat served as the covering for the amusing chair. For an exotic blend of a dark blue office, include a tribal feathery headpiece and blue-and-white design prints to the wall.
Staircase Landing
Create an affordable home workspace by redesigning your stairway docking with a sophisticated built-in desk, a navy blue chair, imprinted linens, and some plants to rejuvenate a bluish workspace with certain colors and furnishings.
Smart Area Planning
Create a playful blue office by delineating empty places in your household, such as a spare bedroom or an empty storage area. With vibrant blue home office walls, around workstations, white upholstery, whimsical lighting, and an opaque couch with acrylic yarn, you may develop your ideal magnificent blue workspace.
Room with Nautical Accent
If you live near the sea or a river, place your desks near the windows and design a maritime home office with blue walls, a blue and white rug, a charcoal workstation, and an ivory storage area, as well as cream curtains and sea artwork.
Living Room to an Office
Switch your family room into a coworking space with a navy blue color scheme. With a sophisticated black desktop, turquoise blue seating, partitions, and fabrics adding exquisite hints of gold occasionally, you may create a sophisticated blue office space.
Studio Office
Assemble a polished blue home office featuring paneling, a stunning canopy, a trendy salvaged wood desk, and eye-catching artworks inside the studio apartment.
Make Your Workspace a Co-Working Space
Here is one of the interesting blue office ideas for you. Make your office a coworking space by adding a huge blue workstation in which you might hold meetings while simultaneously completing your professional chores.
Antique Table with Trendy Joints
Old wooden desks are a great option for charming home offices since they have a more primitive vibe. While incorporating ornamental pieces into the environment, use a burst of blue.
Club Table with View of the City
If you reside in a skyscraper and another high-rise condo, availing yourself of the use of your skyline view is indeed the best. The large, broad blue bar provides plenty of room to sprawl out and enjoy while working.
Ergonomic Vibe of the Modern Orthopedic Era
With both a beautiful blue L-shaped workstation and a large and lofty blue office chair, you may help maximize luxury in your house.
Sum Up
If you are a blue-addicted person, above are some of the good blue office ideas for your workstation. Let's pick some of the useful ideas and tips to start now!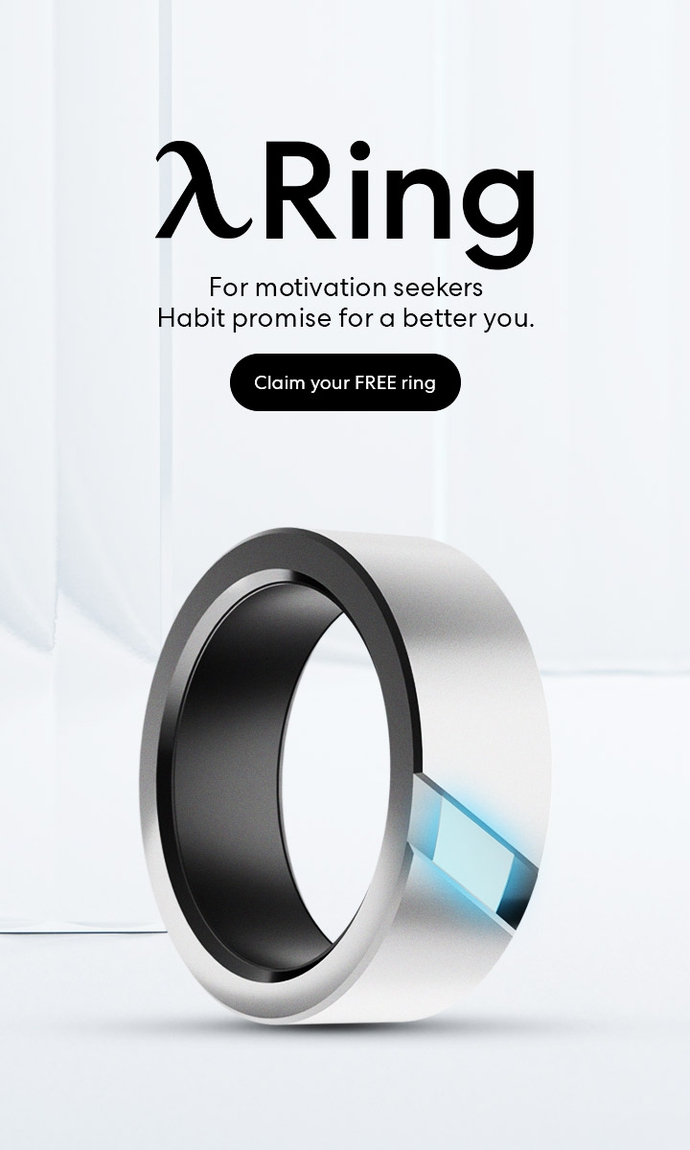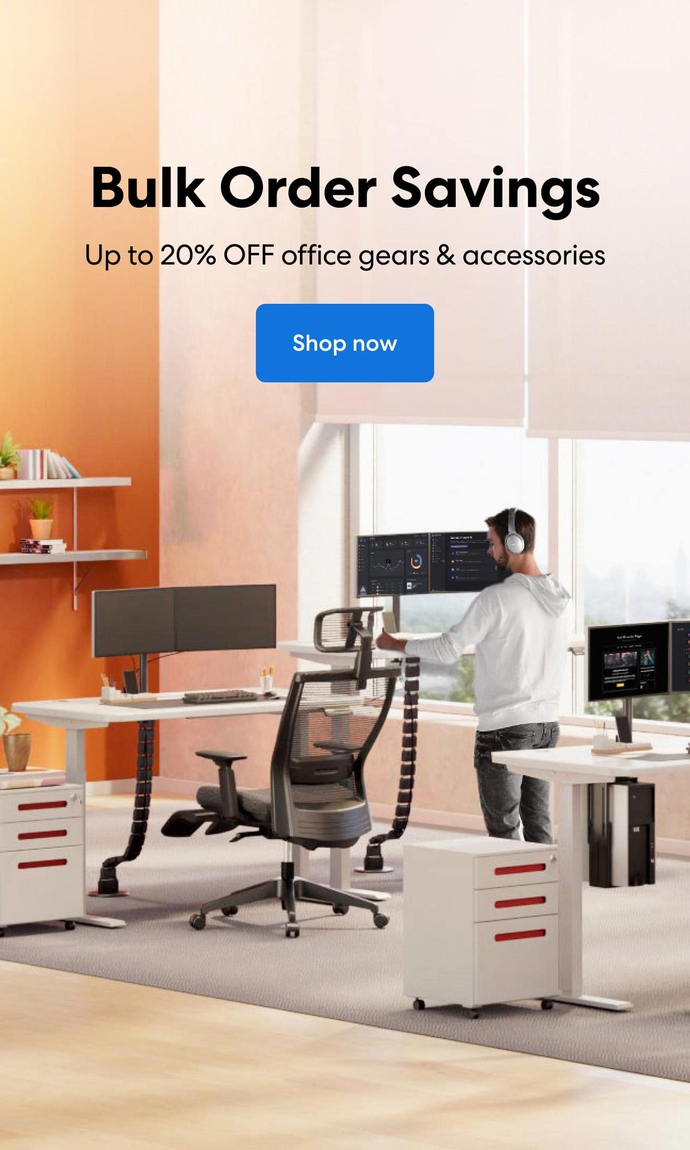 Subcribe newsletter and get $100 OFF.
Receive product updates, special offers, ergo tips, and inspiration form our team.