Smart Products
Pick a Comfortable Desk Chair to Improve Health: 20 Options

Autonomous
|
Sep 3, 2022
1,075 Views
Whether you have been working at an office for a long time or are just starting to do it, you are not going to take long to notice that sitting for long periods on a chair takes a toll on your back. Therefore, you need a comfortable desk chair that helps you go on with your daily routine.   
The problem with that is not many people know what to look for in an office chair, and that could lead you to make a mistake while buying one.  
Even if you know what makes a comfy desk chair a decent option for you, there are still many alternatives to choose from on the market, so you may need to take some time to look for a product that suits your working style and workspace. 
We understand if you don't have time to study all the chairs available out there, and we are here to help you with that! Dive into this page to know the top 20 comfortable desk chairs for improving your health in 2022!  
All the options on this list are excellent for the matter. Don't hesitate to pick any of them.   
What to Look for in a Comfortable Desk Chair
The first thing to know if you are looking for a decent chair for your office is to learn the factors that make a chair a nice fit for your office.  
Hence, here are the main things you should consider when looking for the most comfortable desk chair on the market:  
Ergonomics
Ergonomics are something you should never take for granted when looking for an office chair since it's what makes it more comfortable for you. What are ergonomic features anyway? In a nutshell, the functions of a chair make your work in an ideal position that reduces back pain and improves your health. 
Regarding chairs, you are looking for a comfortable computer chair that offers lumbar support and neck support. The reason lumbar support is essential for office workers is it not only reduces back pain but also prevents it from happening.  
Additionally, chairs that offer lumbar support features are often more comfortable than average computer chairs, which makes them, overall, better options. It's proven that being comfortable while working can make you feel better, promote your health, and boost your productivity. 
All those benefits make paying for the best ergonomic chair you can find worth it. 
Design
Although many people don't take this into account when looking for an office chair, it's something you shouldn't ignore if you care about aesthetics. There are many different chair designs out there, and picking the right one for your office can make the difference between feeling productive and bad while working. 
We say that because working at a place you visually like makes your brain associate working with things that make you feel good, which makes working more enjoyable for you at the end of the day. 
Adjustability
Getting to the last factor you should think about when looking for comfortable office chairs is how adjustable they are. It's useless to have the best office chair for long hours online if you can't adjust it to your taste. Some products focus on offering the most adjustable features they can while others only give you the basic ones.   
You are good to go with a comfortable desk chair that allows you to adjust its height, back support, and neck support. Aside from that, you can also benefit from comfortable office chairs with other add-ons such as armrests or leg rest.  
What Are the 20 Best Comfortable Desk Chairs to Improve Your Health? 
If you already know the main things you should look for in a comfortable computer chair, you can start looking for a decent option that addresses all your needs. All the chairs on this list check the boxes we mentioned before, so you can pick the one you feel more comfortable with. Regardless of that, we recommend you stick to the Autonomous options. 
1. Autonomous ErgoChair Plus
The Autonomous ErgoChair Plus is the most comfortable desk chair you can buy, and it's also an excellent ergonomic chair that will keep you from developing back pain or any other posture issues. This chair is available in several colors, so you can pick the one that best fits your office's looks.
One of the best things about this chair is that it has a frameless construction, which means you can move freely while sitting on it. If you like eco-friendly products, you are going to love this Autonomous pick since it's made of earth-friendly TPE. 
2. Autonomous ErgoChair Pro
The Autonomous ErgoChair Pro offers many of the things that the previous chair on this list gives you while trying its best to be a unique design. This comfortable computer chair is 100% made of eco-friendly materials and has a smooth recline with five lockable positions.
3. Autonomous ErgoChair Recline
As you can see, there are many ergonomic chairs in the Autonomous stock, and each of them is there to address different situations. Do you want a reclining office chair that allows you to take breaks and phone calls without needing to stand up from your chair? The Autonomous ErgoChair Recline is an excellent fit for you.
4. Autonomous ErgoChair Core
Following up, we have the Autonomous ErgoChair Core, which, while being different from it, has a different design and features from the Autonomous ErgoChair Plus. 
You can adjust this chair's height, seat pan, armrests, lumbar support, and back recline, so you can spend all the time you want adapting this chair to your needs.
The Autonomous ErgoChair Core effortlessly supports 250lbs, and its breathable mesh back improves your back's airflow. Its lumbar support pad makes your back pain disappear and allows you to work all the time you need without that making you develop any health problems.
5. Autonomous AvoChair
Getting back to another Autonomous chair, we have the Autonomous AvoChair, which features a black minimalist design with an elastomeric mesh back and seat. Although it doesn't seem like that at a first glance, this chair can support up to 300lbs with no problem, so you could say it's one of the strongest Autonomous chairs on the market.
6. Logicfox Ergonomic Office Chair: Saddle-Shaped Mesh Seat
Now, we have the Logicfox Ergonomic Office Chair: Saddle-Shaped Mesh Seat, which is the first comfortable desk chair on this list that is not from Autonomous. However, you can still get it from the Autonomous website. The best thing about this chair is that it encourages its user to adopt a better posture thanks to its eight points of adjustment.
7. KERDOM Office Chair
You can also get the KERDOM Office Chair from the Autonomous website, and it's available in a wide variety of colors. This chair's ergonomic design is ideal for improving your health. Apart from that, assembling it is easy in case you don't like DIY products.   
On the other hand, you can also get the KERDOM Breathable Mesh Chair, which does a great job of promoting comfort and a cool body temperature.
8. Logicfox Ergonomic Office Chair: Adjustable Breathable Mesh Seat Depth
Logicfox has many chairs available for its fans, and all of them are of excellent quality, so don't be afraid to try any of them. The Logicfox Ergonomic Office Chair: Adjustable Breathable Mesh Seat Depth proves that by being sturdy and comfortable for people to work all day if they need it.
9. Northread Ergonomic Swivel Mesh Desk Chair
Northread is also an outstanding ergonomics company, and you can see that in how much the Northread Swivel Mesh Chair can help you. People love this product due to its active lumbar support and adjustability range.
10. Herman Miller Aeron Chair
Herman Miller chairs are indeed a bit expensive compared to others on the list, but they make up for that by offering you a comfortable mesh back and seat. This chair's lumbar support moves with you, so you can move all you want while working without worrying about not catching the chair's benefits.  
11. Modway Articulate Ergonomic Mesh Office Chair
If you are looking for a budget-friendly that offers you everything you would need in a comfy desk chair, you should turn your eyes to the Modway Articulate Ergonomic Mesh Office Chair. You can also benefit from this chair's armrests. 
12. Branch Ergonomic Chair
The Branch Ergonomic Chair is one of the most stylish chairs on this list, so you should go for it if you want a comfortable computer chair that boosts your office's aesthetic. Overall, the lumbar support it offers its users is also decent, so you won't have to worry about back or neck pain. 
13. Humanscale Freedom Office Chair
As happens with Herman Miller's comfortable office chairs, the Humanscale Freedom Office Chair is also an excellent choice that comes from an expensive price. This chair will make you look more elegant and sophisticated while making working the most comfortable thing you will do in your day.  
14. ALL33 BackStrong C1 Office Chair
While some of the chairs on this list are partly or fully made of eco-friendly materials, the ALL33 BackStrong C1 Office Chair takes a step further from them and is made of vegan leather, which is not that common among office chairs. Apart from that, this comfy desk chair offers you adjustable height and armrests while giving its users Sit-in-Motion technology.    
15. FlexFit Hyken Mesh Task Chair
Brands, such as Autonomous and Herman Miller, are mainstream, and people interested in ergonomics know them, but there are still many options, such as the FlexFit Hyken Mesh Task Chair, that are not that popular but still give excellent features to their users.  
16. Branch Verve Chair
Branch has many products that are there to show you how much this company is willing to invest in aesthetics and products that can make your office look better. The Branch Verve Chair is a red comfortable desk chair with 3D adjustable armrests and an outstanding design. 
17. Steelcase Gesture
Steelcase is one of the mainstream ergonomics brands we mentioned earlier, and you can see why so many people like it by analyzing the Steelcase Gesture. Most Steelcase designs are minimalist, so this is the brand you are looking for if your office follows that line.  
18. AmazonBasics Mesh Chair
The AmazonBasics Mesh Chair is the best deal you will find for under $100, so you should get it if you are looking for a comfortable chair for improving your health that is not that expensive. Many people get this chair if they want to combine it with another product, such as a standing desk. 
19. Humanscale Freedom Headrest
Leaning back in an office chair while taking a break is one of the best parts of working since it allows you to rest a bit without standing up from your chair. That's what the Humanscale Freedom chair gives you, and apart from that, you can use its headrest for the whole experience to be better.  
20. Herman Miller Zeph
The last chair on this list is the Herman Miller Zeph, and although it's not as popular as other products from the same company, it's still a great option. While this product is not as expensive as other Herman Miller chairs, it's still not affordable for people working on a budget.  
Regardless of that, this chair shines by offering you many color options for you to pick one that will help you stand out from others in your office.  
Conclusion
Choosing the right chair for you is something you shouldn't take lightly since working with an uncomfortable chair can make you develop physical and mental health issues in the future.  
You can prevent that from happening by picking any of the products we mentioned on this list, so don't hesitate to do it!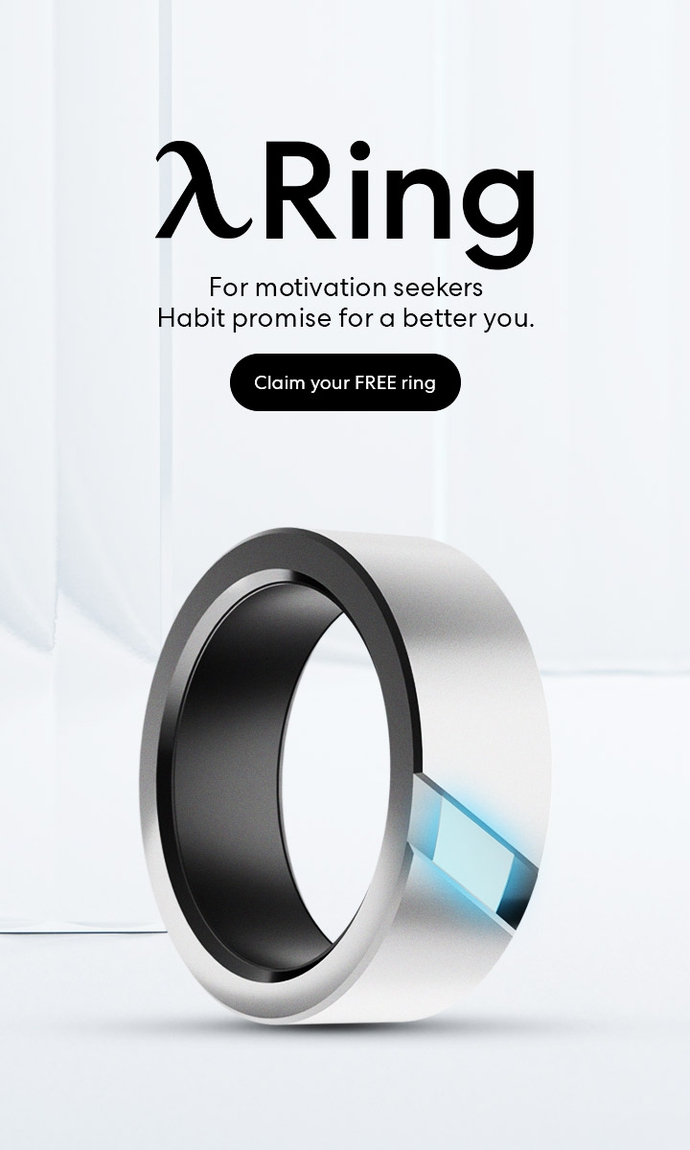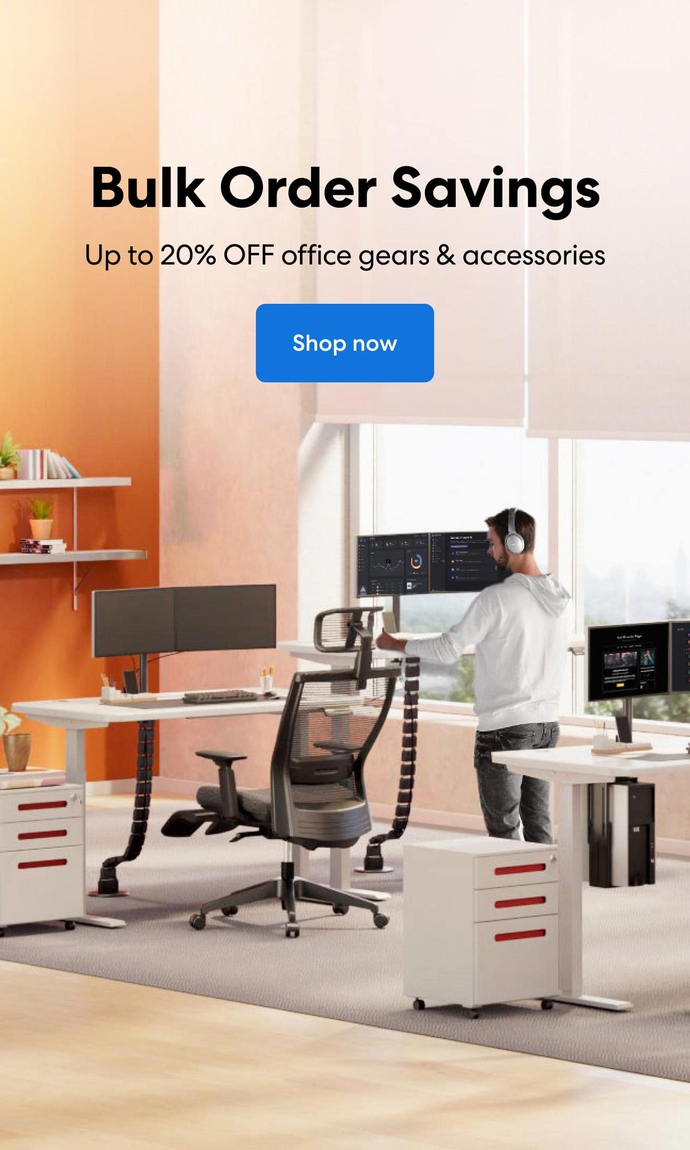 Subcribe newsletter and get $100 OFF.
Receive product updates, special offers, ergo tips, and inspiration form our team.