Workplace Inspiration
20 Creative Wall Paint Ideas to Inspire Your Weekend Project

Autonomous
|
Nov 20, 2022
789 Views
Painting your walls is one of the most exciting things you can do as a weekend project, and you can even ask some friends or family members to help you do it. Nonetheless, it's essential to know some wall paint ideas before you start doing it since the color and design you choose for your room or office can either benefit you or jeopardize you.  
If you are, for example, painting your workspace, you will want to make it the most professional and sophisticated you can. Bedrooms, on the other hand, can have more relaxing tones and designs.  
Are you looking forward to painting your office or room wall next weekend? This is the page for you. Dive into this page to get 20 creative wall paint ideas to inspire yourself and follow when you start painting your walls. 
20 Creative and Inspirational Wall Paint Ideas
1. Cream Colored Wall
The first, and one of the safest wall paint design ideas you can pick, is going for a cream-colored wall. Cream colors are excellent for bedrooms, game rooms, and even offices, so you don't have to worry about the color you choose not fitting what you will do in that room.   
When people look for wall painting ideas, they want something they like that will help them in the future. How can cream colors help you? They evoke peace and have a soothing effect, so working at an office with a cream-colored wall could help you feel more relaxed and less anxious after work.
2. Full Black Wall
If you want a wall paint design for an elegant and sophisticated office, black is the one for you. Most people go for black and gray paint designs for walls when they work on their workspaces, so it's a safe option if you don't want to go for anything too creative.  
Color psychology allows you to understand many things about how colors may affect your mood while working. According to color psychology, black means sophistication, power, and elegance, and that makes it perfect for CEOs and people in high positions in a company.  
3. Full White Wall
As it happens with black, white is an excellent color for offices. Nonetheless, it's not uncommon to see people painting their bedrooms' walls white, so you can try that if you feel like it. White is the ideal color for people who want to keep everything clean since it evokes purity, cleanliness, and simplicity.  
People associate white colors with innocence, so you can also use white for children's room walls. The only issue with painting your walls white is they are more prone to getting dirty, and you have to take more care of them, so as long as you have no problem with that, this could be the color for your weekend project.
4. B&W Wall  
Are you having a hard time choosing between white and black? Try a classic B&W design! Combining these two colors gives you one of the most sophisticated wall painting ideas you can have for your workspace, so we recommend you use it for that.  
B&W designs are also excellent colors for the house of someone who wants to show their guests they are sophisticated and powerful people who are confident in themselves. You could even paint some B&W shapes on your walls to make them look different than others.  
5. Floral Print Wall
Now that we talked a lot about monochromatic wall paint ideas, let's go to a more creative approach and use a floral print wall for your house! The best thing about using floral designs for your walls is there are many of them, so you could spend hours looking for the one you like best.
Does any flower have a special meaning for you? This is the perfect opportunity to always remember that meaning by painting it in your bedroom or living room. Nonetheless, if you want to go for this option, you may need the help of someone who knows how to draw flowers in case you don't know how to do it yourself.
6. Stripe Walls
Following the interior design trends worldwide can be difficult since they can change in a matter of months, so you can always go for stripe walls since they are never out of fashion. Pick any colors you want and start painting stripes all over your house!  
7. Texture Painted Wall
Textured paint is a worth-considering option if you have any wall damage you want to hide from your guests. People often try textured paint if they can't re-drywall their walls. Using this type of paint allows you to make different faux finishes.  
Painting your walls with textured paint is not that difficult since you only need to fill the paint tray with the texture material you want to use or pre-made texture paint. Then, you just have to paint the whole wall and then reapply the texture over it.
8. Add Some Paintings
Although adding paintings to your wall is not exactly a wall painting idea, it's always a good thing to have some office wall décor or home décor items for your walls. If you don't want to spend money on paintings, you can get some canvas and paint your own designs with your friends.  
Hanging those paintings on your wall will help you remember all the fun you had while doing it and will add emotional value to your wall decorations.   
9. Geometric Patterns
If you are out of wall paint ideas for your house and office, you can always go for geometric patterns since they are one of the most common wall paint design ideas people choose when they want to make their walls look more creative and dynamic.
10. Paint a Mural
Remember we said you can always add your own paintings to your walls? Well, you can also choose to take that to the next level and make the wall a homemade mural! Naturally, this is something most people would only do in their houses or bedrooms.  
Painting murals is way different than making paintings since you have to decide what kind of mural you need to have, the materials you want to use for it, and where you will paint the mural. Bedrooms and living rooms are popular choices for people painting murals in their houses, so we recommend you go for those.  
11. Install Shelves
Although installing shelves on your wall is not a wall paint design, it allows you to put many other decorative items in your office or house. However, if you still want to commit to the wall painting ideas you had, you can paint the shelves to be unique and have the vibe you have in your room to have. 
Shelves are also excellent for offices since they allow you to optimize your workstation space and have everything you need at hand. Nonetheless, we recommend you stick to regular shelves if you want to use them for your workplace.
12. Add Some Family Pictures
Family pictures are a must when decorating your house, so you can't miss them. Do you want to make your house look better? Hang some pictures on your wall! You can even recreate a family photo on a wall you paint with all your family members.  
13. Paint Some Animals
This is not as common as other wall paint ideas on the list, but it's still something that will allow you to get as creative as you can. People painting animals on their walls often choose deer and add some trees to make the painting full of life.
14. Get an Oversized Whiteboard or Chalkboard
One of the issues in thinking of new wall paint design ideas for your house is many are scared to directly paint their walls since they are scared to make a mistake and damage the whole project. 
If you are one of those people, getting an oversized whiteboard or chalkboard is an ideal option for you. People can paint anything they want on them and erase what they don't like. You can even think of different paint designs for walls each month to keep working on it as a personal project.
15. Paint Around Your Flat Screen
Do you have a flat screen to watch TV shows and play video games and want to make your experience even better? Choosing the right wall paint ideas can help you with that! Paint some wall designs around your flat screen to make it stand out from other things in the room and look better than a simple screen hanging on a wall.  
16. Use UV Paint for Walls
Are you willing to go for an innovative wall paint design that looks modern and stylish? Try getting UV paint for walls and paint all your room with it. The process to make your walls shine with this paint is easy since you just have to add some UV light to it and see how the magic happens.  
Apart from that, this could be a perfect opportunity to invest in illumination products such as the Brightech Floor Lamp, Arnsberg Lighting, and the Sphere Floor Lamp. All those products are of top-tier quality, and you can find them on the Autonomous website.
Dimensions
9.5" L x 9.5" W x 65" H
Product weight
12.27 lbs
Materials
Glazed glass globe
Metal
Color temperature
3000k
Wattage
100
Smart home compatible
Alexa, Google, Apple
Warranty
3 years
Dimensions
Body: 65"
Globe: ø 8"W
Base: ø 11"
Product weight
14.3 lbs
Color
Brass
Materials
Glass globe
Metal base
Color temperature
Warm light
Wattage
60
Warranty
5 years
17. Full Green Room
Full green rooms are one of the most popular options you can go for whether it's for your house or your office. The reason for this is people associate green with harmony, growth, and freshness, so it makes them feel better while working or just staying home.  
If you want to invest in a green office wall, we recommend you go for a dark green color since it looks more professional and elegant. You can also use darker tones for your house unless you want to buy green cream paint for your bedroom or living room.
18. Get an Accent Wall
People trying to follow the latest interior design trends can also go for an accent wall since many are getting them now. The reason for that is how appealing accent walls are and how they help you make something in your room stand out from the other things there.  
You don't have to overcomplicate things when painting a home office accent wall since making it a different color from the others in the room is already enough for the matter. However, if you want to get more creative and make unique paint designs for walls, you can also do it.  
19. Fill Your Wall with Different Colors
Getting a full white wall and then painting abstract designs with all the colors you can find will make your room look the most creative and appealing it has ever looked. Artists often do this since it helps them find inspiration for their new paintings.
20. Go for a Gaming Room
Gaming rooms are becoming more popular each day, so it was impossible to have them out of this list. You can decorate your gaming room in many ways, and while some people often go for a dark blue or black color for it, you can try custom wall paint ideas of your favorite video game and TV show characters.  
Posters and gaming wall lights are perfect for the job, so get some of them if you are not on a budget. Some think gray is the best wall color for a game room, but that doesn't mean you can't try more creative wall paint ideas, such as pink or red colors.  
Conclusion
There are hundreds of wall paint ideas available for you to study and use for your walls! However, remember you are the first person who needs to approve how the final wall design looks, so make sure to pick a wall paint design that fits your taste.
Video ads for product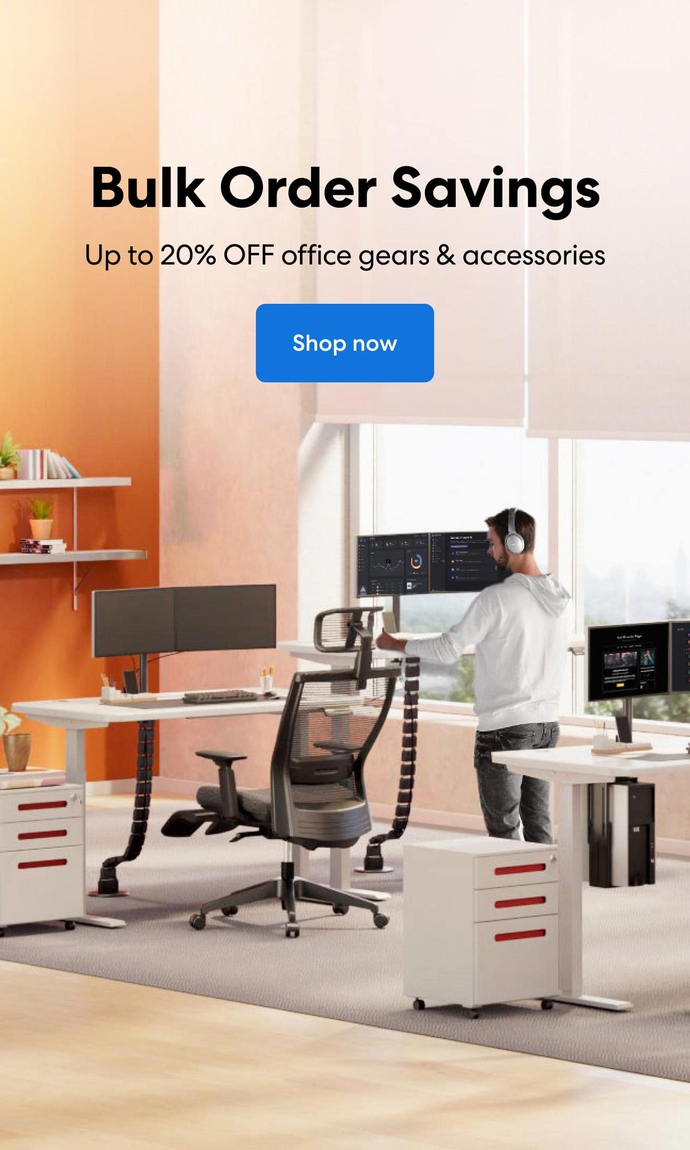 Subcribe newsletter and get $100 OFF.
Receive product updates, special offers, ergo tips, and inspiration form our team.