Work Wellness
20 Best Machines & Equipment for a Smart Home Gym Setup

Autonomous
|
Nov 15, 2022
1,183 Views
If you're looking for the best machines and smart home gym equipment to create a home gym, you've come to the right place. In this post, we'll highlight 20 of the best options available for anyone who's serious about getting in shape. 
One of the most important things to consider when setting up a home gym is the type of fitness equipment you'll need. 
If you're mostly interested in cardiovascular exercise, you'll want to choose machines that will help you get your heart rate up. However, if you want to build muscle, you'll need different types of smart gym equipment. 
Another important consideration is the budget. Some home smart home gym setups can be quite expensive, so it's important to set a realistic budget before you start shopping. 
Once you've taken these factors into account, you're ready to start shopping for the best smart exercise equipment. You can save money by investing in some basic garage gym ideas such as dumbbells, a kettlebell, or a mini cycler. 
Whether you're a beginner or an experienced athlete, there's something here for everyone. Without further ado, let's get started!
20 Best Products for a Smart Home Gym Setup
1. Wagan HealthMate EL2773 Mini Cycle
Let's take a look at something both affordable and effective, the Wagan, which is a great option. This versatile piece of equipment can be used on a desktop or table to strengthen and tone arms and then placed on the floor to work out your legs.  
Having adjustable resistance means that the cycle is suitable for those who want to stay fit and have toned muscles. 
In addition, the mini cycle is lightweight, making it effortless to move from place to place and store when not in use. The sleek and stylish design of the Wagan cycle is appealing to the eye and won't take up much space in a home.
| | |
| --- | --- |
| Dimensions | 16" W x 13.5" L x 12.8" H |
| Digital display | Scan, time, distance, count, steps/min, calories |
| Tension | Adjustable |
| Item weight | 15 lbs |
| Warranty | 1 year |
2. WalkingPad Foldable Walking Treadmill A1 PRO
This folding walking treadmill is optimal for anyone who wants to stay active but doesn't have a lot of space for workout equipment. 
The patented foldable design means it can easily be stored away when not in use, and the smart connection allows you to control the speed and incline with a smartphone. Moreover, the app also lets you track progress and set fitness goals. 
Best of all, the foot-sensing speed control means that you can keep your workout as light or intense as you want. Whether you're looking to lose weight, build tissue, or just stay healthy, this folding walking treadmill is a great choice.
Dimensions
Unfolded: 56.4" L x 21.5" W x 5" H
Folded: 32.5" L x 21.5" W x 5" H
Walking area: 47" L x 16.5" W
Item weight
62 lbs
Color
Quiet Black
Materials
Running board: HDF
Shell cover: IML injection
Layer: EVA cushion
Power
1.25 HP
Speed Range
0.3 - 3.7mph
Weight capacity
230 lbs
App
WalkingPad KS fit app
Available for both IOS & Android
Warranty
1 year
3. Addaday Bliss: Foot Massager
Addabay's bliss massager is a good way to release and relax the muscles in the feet, calves, and arms. With three massage modes and a heated option, it's easy to find the needed setting for your needs. The bliss massager is also lightweight and portable, so you can use it at your smart home gym or take it with you wherever you go.
| | |
| --- | --- |
| Power Consumption | 25W |
| Voltage | DC12V, 2.5A |
| Massage modes | Three modes (low, high or auto intensity) |
| Warranty | 1 year |
4. Livlab Dodow - Sleep Aid Device
A Dodow sleep device is smart workout equipment designed to help you get a better night's sleep. More than 800,000 people are already falling asleep with Dodow. 
The device uses a combination of blue light and sound to help you relax and fall asleep quickly. Dodow is also safe for use with children and adults alike.
| | |
| --- | --- |
| Product dimensions | 0.71"D x 3.54"W x 3.54"H |
| Assembly required | Self-assembly |
5. WakingPad Double-Fold Walk-Run Treadmill X21
This piece of smart gym equipment will suit any fitness enthusiast, whether you're a beginner or a pro. 
With features such as a large running surface, smartphone connectivity, and a digital wheel display for dynamic speed control, the double treadmill has everything you need to get a great workout in. 
In addition, the treadmill's professional track-grade four-layer belt simulates real running, providing comfort for your joints and on foot.
Dimensions
Unfolded: 55.9" L x 28.3" W x 40.2" H
Folded: 30" L x 37.6" W x 8.9" H
Walking area: 47.6" L x 18.1" W
Item weight
81 lbs
Color
Space
Materials
Panel: Acrylic
Layer: EVA cushion
Body build: ABS + Aluminum Alloy
Power
918W
Speed Range
0.6 - 7.5mph
Weight capacity
240 lbs
App
Available for both IOS & Android
Warranty
1 year
6. WalkingPad Foldable Walking Treadmill C2
The smart folding treadmill by WalkingPad is suitable for anyone who wants to stay fit and healthy, without sacrificing space in their home. The treadmill is only 775in², meaning it can easily be stored away in a small room or cupboard. 
Included patented folding technology means you can take it with you wherever you go. This smart home gym equipment item is also powered by a scroll wheel, so you can easily move it around the house without any hassle. 
Best of all, the treadmill can monitor the pace and automatically adjust the speed to suit your needs.
Dimensions
Unfolded: 56.9'' L x 20.4'' W x 4.9'' H
Folded: 32.5'' L x 20.4'' W x 5.4'' H
Item weight
48.5 lbs
Color
White / Black
Materials
Panel: ABS plastics
Power
1 HP
Speed range
0.3 - 3.7mph
Weight capacity
220 lbs
Warranty
1 year
7. MyKronoz Body Scale: App Control
The Mykronoz body composition scale is a reliable fitness tracker that provides detailed and accurate data, which is ideal for use in any smart home gym. With multi-user support and fine-tuned app controls, it's not hard to use and is very accurate. 
Additionally, the scale comes with a heart rate sensor that measures the cardiac frequency in less than 30 seconds. This wifi body scale is a great way to keep track of your BMI, muscle mass, body fat, hydration levels, and bone mass.
| | |
| --- | --- |
| Dimensions | 13.4" x 0.8" H |
| Product weight | 4.63 lbs |
| Color | Black, White, Gradient |
| Materials | Tempered glass, ABS bottom housing |
| Weighing range | 9 - 396 lbs |
| Units | Kg, Lb |
| Compatible apps | Apple Health, Google Fit |
| Warranty | 1 year |
8. Revbalance Focus Balance Board
Are you looking for a way to multitask and get fit at the same time? Then, you will love the next item of smart gym equipment, the Revbalance board. 
By using the balance board, you can get a workout in without having to take a break from your tasks. Since it's such a versatile piece of equipment, you can use it for a variety of exercises to target different muscles.
| | |
| --- | --- |
| Weight capacity | 450 lbs |
| Color | Granite, Slate |
| Warranty | 3 years |
9. Ovicx Indoor Cycle
When it comes to smart exercise equipment, this indoor cycle is at the top of its game. With precise controls from 0-100% resistance, it can easily adapt to different riding positions and inclines without skipping gears. 
Furthermore, take advantage of Bluetooth connectivity and the free workout app to get the most out of your rides. When you're done, the infinite magnetic adjustment and smooth drive system make for a quick and easy clean-up. 
Not to mention, the sturdy construction and quick assembly mean that you'll be able to enjoy the Ovix cycle for years to come. Whether you're a beginner or a seasoned pro, this is the perfect piece of equipment for you.
Product dimensions
44" L x 22.5" W x 43.5" H
Product weight
82 lbs
Materials
CS Frame
Aluminum cage pedals
Color
Black
Weight capacity
250 lbs
Workout recorded
Time, Distance, Cadence, Output, Resistance, Calories Burned
Seat & handlebar ddjustments
12x seat height adjustments (33.1″ H - 40.6″ H)
7x front rear seat positions
8x handlebar heights (47.2″ H - 51.6″ H)
Warranty
1 year
10. Bodygym 2.0 All-in-one Home Gym
Introducing the all-in-one portable home gym! This smart workout equipment is the perfect solution for people who want to stay fit and healthy but don't have the time or money for a gym membership. 
With more than 150 strength-training exercises, the all-in-one portable home gym lets you work out anytime, anywhere. 
Besides, it's great for people who want to get a full-body workout since it comes with a level two resistance band and a smart bar that allows you to increase resistance with just a turn. 
The Bodygym 2.0 Resistance Band is a smart home gym accessory designed to upgrade the Bodygym 2.0 all-in-one portable home gym system. 
The band is made of high-quality latex, which resists wear and tear, and includes secure, reliable nylon and silicone foot and hand straps. 
This endurance band is suitable for all fitness levels, from first-time beginners to lifelong fitness fanatics, and provides a resistance equivalent to a range of 20-80 lbs.
Dimensions
Band: 12"L x 7.5"W x 1"H x 2 lbs
Bag: 17.3" L x 16.5" W x 3.75" H
Bar: 17.25" L x 2.5" W (unassembled) / 31" L x 2.5" W (assembled)
Product weight
2.6 lbs
Color
Black
Materials

Durable plastic bar
Silicon straps
Latex band

Tension level
Adjustable
Warranty
1 year
11. BAKBON Posture & Spine Cueing Device
The great thing about this BAKBON smart exercise equipment is that it doesn't just exercise the back - it also helps you improve posture and keep a healthy spine. 
This device is adjustable to fit any body type, and the hands-free design means you can use it while working out, doing housework, or even during your commute.
| | |
| --- | --- |
| Fully assembled | 6"W x 34"L |
| Storage mode | 6"W x 16.5"L |
| Materials | Latex-free EVA foam |
| Warranty | 1 year |
12. TREBLAB Turonic GM5 Massage Gun - Deep Tissue Massager
Having the right smart home gym equipment for your workout is important, and that includes having a massage gun. Anyone who has ever had a professional massage knows how wonderful it can be, but they know it's also expensive and time-consuming. 
Fortunately, there is now a tool that can provide many of the same benefits as a professional massage therapist, and it's called a percussion massage gun. 
The massage gun can help you work through knots and swellings after a workout as efficiently as a professional therapist would. 
You can choose from seven different massage heads and five intensity levels to loosen up after a long day or tough workout. 
The noise level is 45 dB, which is quieter than a casual chat. Moreover, you can bring it to the gym or office and use it as smart workout equipment.
| | |
| --- | --- |
| Amplitude | 11mm |
| Intelligent mode | 10 min smart timing |
| Torque pressure | 0~7.5kg/cm |
| Charging time | 3h |
| Battery capacity | 3400mAh |
| Massage gun weight | 1.68 lbs |
| Include | 7 replaceable heads and 5 intensity modes |
| Warranty | 1 year |
13. WAATR CrazyCap 2.0 Purification Bottle
There's nothing worse than lugging around a water bottle that eventually starts to taste like metal or, even worse, develops a funky smell. No more worrying about the water being clean enough to drink; the bottle takes care of that for you. It's also durable and eco-friendly, so using it is healthy for our planet.
Dimensions
M: 2.8"L x 2.8" W x 11" H
L: 3" L x 3" W x 12" H
Material
Stainless steel
Silicone seal
Color
Onyx, Teak
Volume

M: 0.5L (1.1 lbs)
L: 0.74L (1.56 lbs)

Battery type
Lithium
Charging type
Port-less
Activation modes
Normal mode: 60-sec UV activated
Crazy mode: 2-min UV activated
Warranty
10 years
14. MyKronoz ZeTime Hybrid Smartwatch
This watch tracks daily activity, sleep pattern, and heart rate, and it encourages you to get up and move when you've been inactive for too long. 
Along with all the bells and whistles you'd expect from a smartwatch, such as taking pictures, playing music, and controlling smart home devices. Zetime is the perfect way to stay connected and motivated while working out in a smart home gym.
Dimensions

Regular: 1.73'' X 0.5''

Petite: 1.54'' X 0.49''

Product weight

Regular: 0.19 lbs

Petite: 0.16 lbs

Watch band

Regular: 0.87''

Petite: 0.71''

Color
Black, White
Materials

Watch case: stainless steel
Face: sapphire glass
Band: silicone

Connectivity
Bluetooth BLE 4.2
Display size and resolution

Regular: 1.22'' / 240x240px

Petite: 1.05'' / 240x240px

Sensors

3-axis accelerometer

Optical heart rate sensor

Battery type

Regular: Li-iOn 200 mAh

Petite: Li-iOn 180 mAh

Warranty
1 year
15. Bellabeat Yoga Mat
The Bellabeat yoga mat is an excellent combination of comfort and performance to help you get the most out of your smart workout equipment. Made to provide support and stability, this yoga mat is a must-have for any wellness enthusiast.
| | |
| --- | --- |
| Dimensions | 61cm W x 183cm L x 0.6cm H |
| Materials | Polymer environmental resin |
16. Speedminton Paddleminton Two-Player Set
This Speedminton set is the best smart exercise equipment for the beach, park, or backyard. It includes two paddles, four fun speeder balls, two wiffle balls, and a full easy-to-setup court made of two durable nylon band squares and eight metal pegs. 
Includes
2 paddles
4 fun speeder
2 wiffleballs
1 full court (13 x 13 ft) made of 2 durable nylon band squares and 8 metal pegs.
Warranty

6 months
17. Hulkfit Product HF-1 SPORT Series Squat Stand
The Hulkfit Squat Stand is a mint element of smart workout equipment for those just starting out. With a weight capacity of 500 pounds, this squat rack allows you to do different strength-training exercises while staying safe. 
Additionally, its compact design means it won't take up a lot of space in a home gym.
Dimensions
46"D x 50"W x81"H
Product weight
60 lbs
Color
Red, Yellow
Weight capacity

500 lbs

Includes
Squat stand
2 J-hooks
2 weight plate holders 
1 pull-up bar
Warranty
2 years
18. Addaday BioPad EMS C
Addaday BioPad's portable device uses electrical muscle stimulation (EMS) to both tone and relax. The electrical current is gentle and safe, making it a great option for those who are new to EMS devices.
Features
Wireless & portable
FDA cleared; US patented
Warranty

1 year
19. Pmt Neck Traction with Heat Therapy and Electrotherapy
This Dynamic Wedge Cervical is a reliable and trustworthy smart gym equipment item to obtain relief from neck pain, orthopedic tension, chronic pain, and disc alignment.
The best part about this smart exercise equipment is that it provides a safe and effective way to get relief from neck pain without the need for medication or surgery. 
| | |
| --- | --- |
| Dimensions | 20.07"L x 7.08"W x 11.8"H |
| Product weight | 5.125 lbs |
| Includes | Device with controller |
| Warranty | 1 year |
20. Pmt Foot Muscle Massager
Last but not least, are you looking for a smart way to relax at home? Look no further than this personal vibrating massager. 
With 30 levels of vibrating delight to choose from, the smart exercise equipment is the ultimate choice for relaxation and rejuvenation. 
By using this vibrating massager, you can stay flexible, nimble, and focused. The deep tissue vibrations will help alleviate any aches and pains you may have. Relax, revive and revitalize your tired feet with ease. 
Power source
Corded electric
Includes

500-4000 RPM oscillating vibration plate 
30 programmable settings
Conclusion
Getting in shape is important for maintaining your health and well-being, but it can be tough to find the time and motivation to go to the gym. 
Luckily, there are plenty of options for setting up a smart home gym that fits your space, budget, and fitness goals. In this post, we did an overview of some of the best fitness equipment for a home gym. 
Home gyms are a great option if you want the flexibility to work out on your own schedule. You can find smart exercise equipment that offers a variety of workout programs and resistance levels, so you can customize the workout to suit your needs. With smart technology, you can track progress and see how you're improving over time.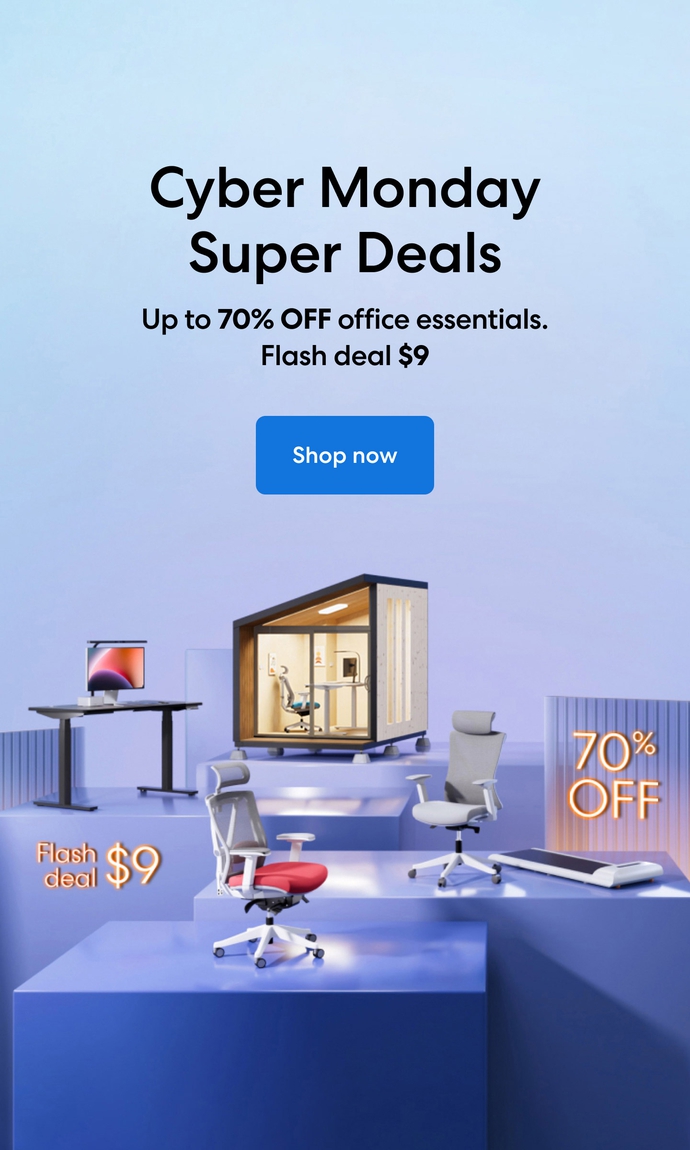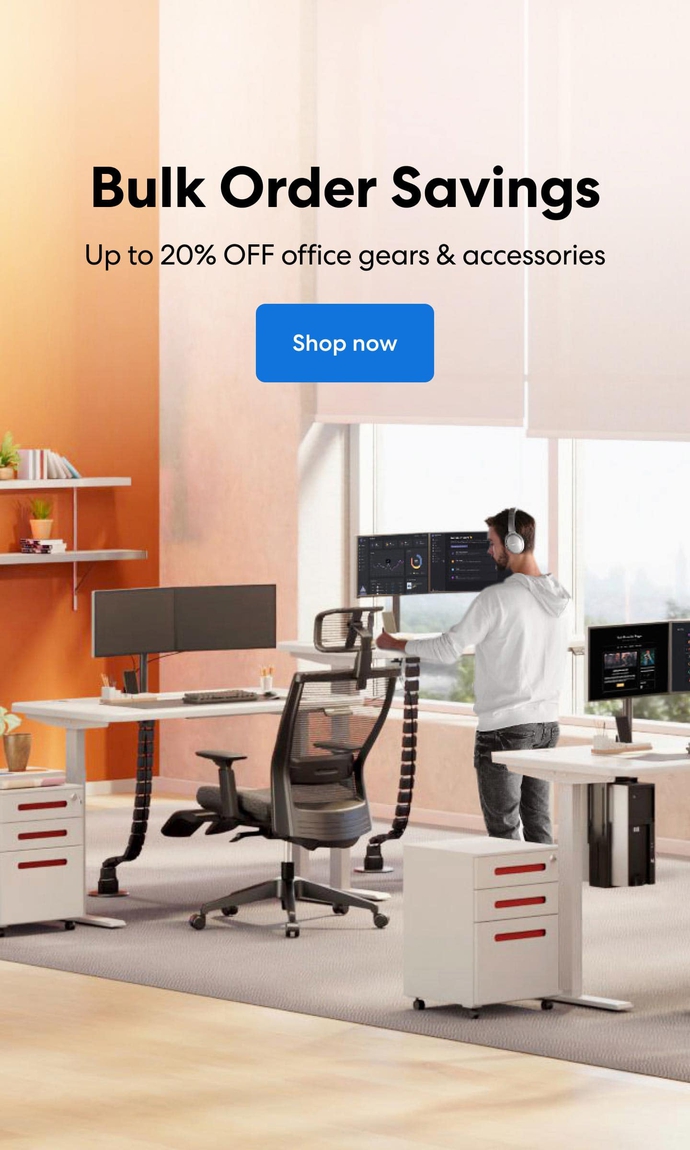 Subcribe newsletter and get $100 OFF.
Receive product updates, special offers, ergo tips, and inspiration form our team.