Latest Updates
20 Ideas If You're Looking for a Father's Day Gift for Your Grandpa

Autonomous
|
Jun 6, 2023
327 Views
Throughout their lives, people exchange support, help, and love with their families. However, this relationship doesn't end when the children become independent. The role of their loved ones is increasingly important for the elderly. That's why many are looking for the perfect Father's Day gift for a grandpa. 
Is that what brought you here? Great! If you are looking for the best Father's Day gift for a grandfather, you've come to the right place. Below, there's a list of the top 20 options to consider in 2023. Read on! 
Is Father's Day for Grandfathers, Too?
Father's Day is around the corner, so many people are looking for great gifts for their loved ones. However, others wonder if they should get a present to honor their grandparents. 
Well, your grandpa is also a parent, isn't he? Therefore, there is no better time to show how much you love him. 
Fortunately, you don't have to spend hours looking for the perfect present. Find the best ideas for grandparent Father's Day gifts here. 
List of the 20 Best Father's Day Gift Ideas for Your Grandpa
Making a happy Father's Day for your grandpa is entirely possible if you find the ideal gift. From desk accessories to furniture pieces, here are the best ideas: 
Adjustable Height Desk
Your grandparents deserve to feel comfortable all the time, don't you think? In addition, they must take care of their physical health as they age, especially when handling tasks that can hurt their bodies. 
Does your grandpa work in an office? Or does he use a computer frequently? Sitting for prolonged periods can cause health problems. 
Fortunately, a standing desk can be the ideal solution for this issue. If you choose one with height-adjustment features, the benefits are even greater.
At Autonomous, you can find a great adjustable-height desk for your grandpa: the SmartDesk Core. It's designed for all-day productivity but offers optimal comfort and supports well-being.
Decorated Hammer
Most men love their hammers, especially grandfathers! Therefore, customizing one can make a happy Father's Day for your grandpa. 
You can use Sharpies, paint, or even pictures to give this tool a beautiful and unique touch. Your grandfather will always remember how much you love him! 
If you think that it's a good gift idea, don't forget to use sealant. It will make the hammer's customized design more durable. 
Framed Keepsakes
While it's a last-minute Father's Day gift, it doesn't mean this framed photo won't wow your grandpa. Actually, it's one of the best and most meaningful presents you can give him. 
Also, you can create different designs if you let your creativity run wild. A shadow box frame and a few Scrabble pieces can help you make a framed photo with a beautiful message, for example.
Ergonomic Chair
Do you think a smart desk is ideal for your grandpa, but he needs something else for greater comfort? This ergonomic chair is the perfect addition. 
Even if your grandpa isn't a workaholic but is enjoying his retirement, the Autonomous ErgoChair Pro can make the perfect gift. It's fully adjustable, offering supreme ergonomic support while users write or work from a computer. 
Thanks to its first-class design, this chair eliminates neck and shoulder strain. Also, it's ideal for people who spend hours using their computers or doing any other office activity. 
DIY Checkerboard
With a cutting board, painter's tape, and acrylic paint you can make another Father's Day gift for your grandpa. Also, both of you will spend time together using this present. 
Using painter's tape and your hands (or a pair of scissors), tape off a square pattern on the 16" x 16" cutting board. That's where you'll accommodate checkers. After that, paint on squares. It's so easy, isn't it? 
Plus, you'll be able to challenge your beloved grandpa to a game after spending just a few hours making this DIY checkerboard.
Photo Cube Gifts
The best Father's Day gift ideas for a grandpa include meaningful items that show how much you love him. That's why a photo cube is one of the best presents for grandfathers on this special day. 
You just have to use a wooden block (or a cube made of any other material) and paste photo prints on each side. 
Custom Bookmark
If your grandpa loves to read books in his free time, a bookmark can also be the perfect Father's Day gift. Again, you just have to let your creativity run wild to make the best designs. 
However, here's an idea both you and your grandpa will love: use the spine from an old book! 
Is there a book you can't save, but the spine is intact? With a sharp knife or scissors, remove the book's spine. Then, line the inside using contact paper. After the first step, punch a hole for the string at the top, and that's it! 
In just minutes, you'll have a great gift to help your grandfather mark his place on his next reading adventure! 
Grilling Apron
Is there a perfect Father's Day gift for grandfathers who love to spend time outdoors barbecuing a delicious burger for their family? Well… Of course, there's one, and that's definitely a grilling apron! 
Ideally, you should find an apron in any color (white works best) and paint "grill master" or another message for your grandpa using fabric markers or paint. 
You can also paint a grill with orange, red, and yellow flames using a small paintbrush and your fingers. Your grandfather will love it! 
Also, it is the perfect gift for those who love gathering with family and friends to barbecue delicious meals, don't you think?
Lyric Massage Gun
If you are looking for more sophisticated grandparent Father Day's gifts, this Lyric massage gun can also be a great option. It's the ultimate solution to relieve stress and physical discomfort, decrease muscle tension, and improve blood circulation. 
The Autonomous Lyric therapeutic handheld massager has been designed to be much more than just a massage gun. This device has smart technology that takes wellness to the next level. 
In addition, this self-care device has a built-in touchscreen that allows you to check all the information you need about the best massage therapies to relieve minor body aches and pains or just relax after a long day. 
It's also great for seniors, as aging often brings uncomfortable physical ailments. This massager gun can relieve most of them!
Photo Cube with Storage Space
You can make the photo cube mentioned above as a decor item. However, if you want to make your Father's Day gift for your grandpa more functional, you can also use this idea to create something to store remote controls. 
Instead of making a full cube, use a small square box and cut off the top, leaving a hole to put the remote controls inside. It's a great gift if your grandpa loves watching TV. 
Personalized Mugs
Undoubtedly, a personalized mug is one of the best Father's Day gifts for your grandfather. It's a classic and never fails. 
If you don't have enough time to do a professional job, don't worry! You can use Sharpies and write anything you want to say to your beloved grandpa on a mug, which you can buy for just $1. 
Many people use high-quality Sharpies and put the decorated mug in the oven for a few minutes, creating a treasured keepsake that their grandparents will love. 
As mentioned, you can write anything on the mug. It's a great way to remind your grandfather that he is one of the most special people in your life every time he uses the mug to drink coffee in the morning.
Rock Art Gifts
If you enjoy crafting, rock art can also be one of the best Father's Day gift ideas for your grandpa. 
Stones are easy to collect, and doing it is fun. Also, you can decorate them with anything your grandpa likes and glue them together to make a heartfelt decoration gift. 
With decorated rocks, you can make a fake plant, a frame for your favorite photos, rock cards with meaningful messages, and more. 
Gift Basket
Are you still trying to find the perfect Father's Day present for your grandpa? There's another great option you can consider: a gift basket. 
Essentially, it's a basket with all the little things you want to give your grandfather. It's beautiful, easy to do, and cheap!
Bottle Tags
Here's another easy-to-make and affordable gift to honor your grandfather this coming Father's Day: bottle tags. 
You just have to choose a six-pack of his favorite beers and craft cute tags for each bottle. Besides giving them a personalized touch, they are great for leaving love messages for your grandfather.
Recliner Desk Chair
As mentioned, chairs with ergonomic designs offer many benefits to grandparents, from relieving muscle tension to protecting the spine's natural curvature. Therefore, these furniture pieces are also great gifts for them.  
If you think this is what you need to ensure a happy Father's Day for your grandpa, Autonomous has another option: the ErgoChair Recline. 
This recliner desk chair is made of high-quality materials and includes many features that optimize comfort. 
Accessory Dwelling Unit (ADU)
If your budget is higher and you want to give your grandpa a better Father's Day, you can also consider an ADU or accessory dwelling unit. They're perfect if they need extra space to store tools, create a studio, or offer a housing area for their loved ones.
Customized Canvas Tool Apron
Do you prefer easy and customizable Father's Day gift ideas for a grandpa? A tool apron is a great option!
Most grandfathers love fixing things and doing work around the house, so a customized tool apron can be a nice gift. 
Cookies
You can always bake something delicious for your grandpa, pack it up, and make the perfect gift! Does your grandpa love cookies? Bake some and put them in a small box. He'll love this mouth-watering present!
Home Furniture
From lamps to office booths, furniture can also be a great gift for your grandpa. You can honor them and show them your love with different items by Autonomous. 
The brand offers an extensive home furniture catalog that includes sofas and benches, chairs, computer workstations, desks, booths, bookcases, and more. You just have to pick the right one according to your grandpa's needs or preferences.
Eyeglass Holder
If your grandfather wears eyeglasses, you can make a holder. There are so many cute options that you both will love. 
Do you know how to crochet an eyeglass holder? Choose a cute pattern and make the perfect Father Day's gift for your grandfather! 
Final Thoughts
When it comes to Father's Day gift ideas for your grandpa, there are many options available! Some require crafting skills, while others are ready to use and surprise your loved ones. Choose wisely and honor your grandfathers with them!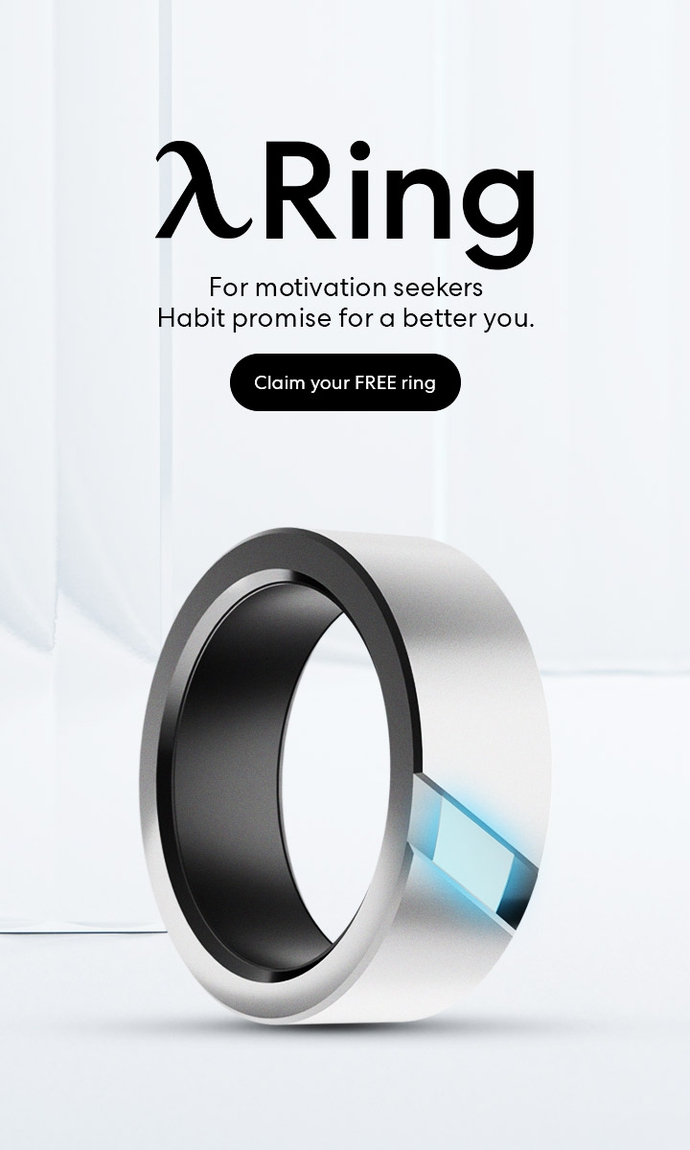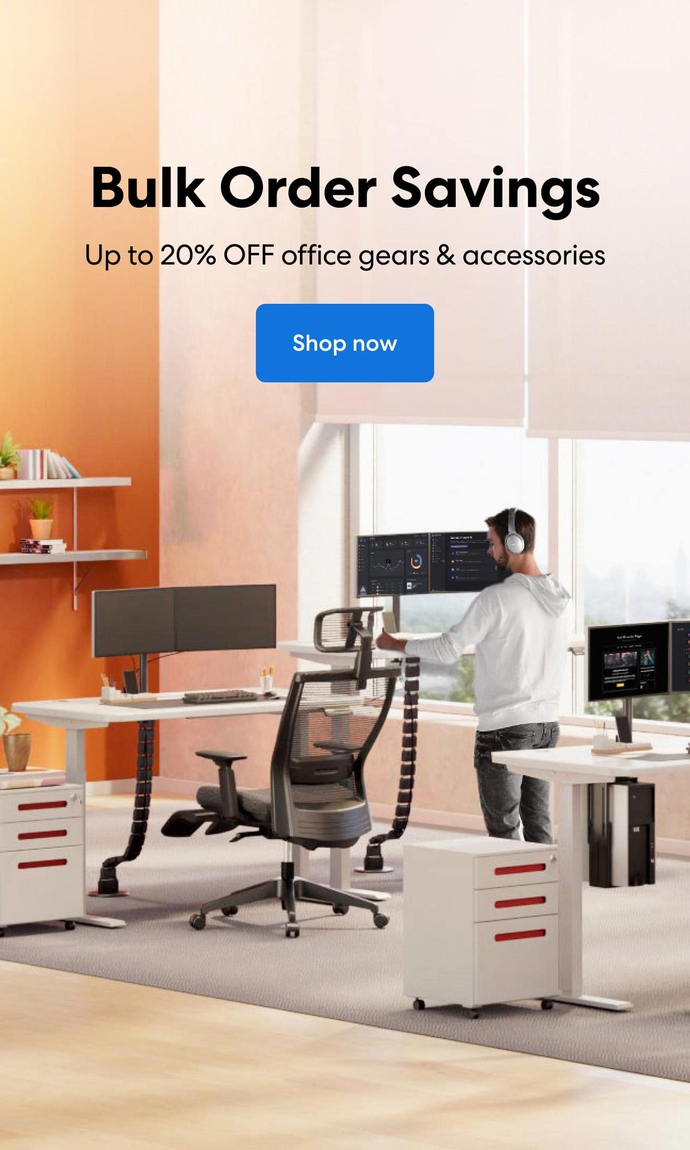 Subcribe newsletter and get $100 OFF.
Receive product updates, special offers, ergo tips, and inspiration form our team.