Latest Updates
Over 30 of the Best Father's Day Office Gifts & Accessories
986 Views
All dads have the same wired response when it comes to Father's Day gifts: "I don't need a present for Father's Day!" You should know better though, as these are words coming from the same man that has taught you to always celebrate those who matter the most to you – regardless of what they think; and if there ever was a moment to take advantage of this, it's Father's Day.
Knowing what gift to buy your dad is, however, no easy feat. You don't want to buy him something that is going to collect dust in a drawer somewhere, but luckily for you, this article is here to rescue you. In the comprehensive list below, you will find over 30 of the best Father's Day office gifts and desk accessories that are perfect and practical for all dads.
30+ Best Father's Day Office Gifts This Year
1. SmartDesk Core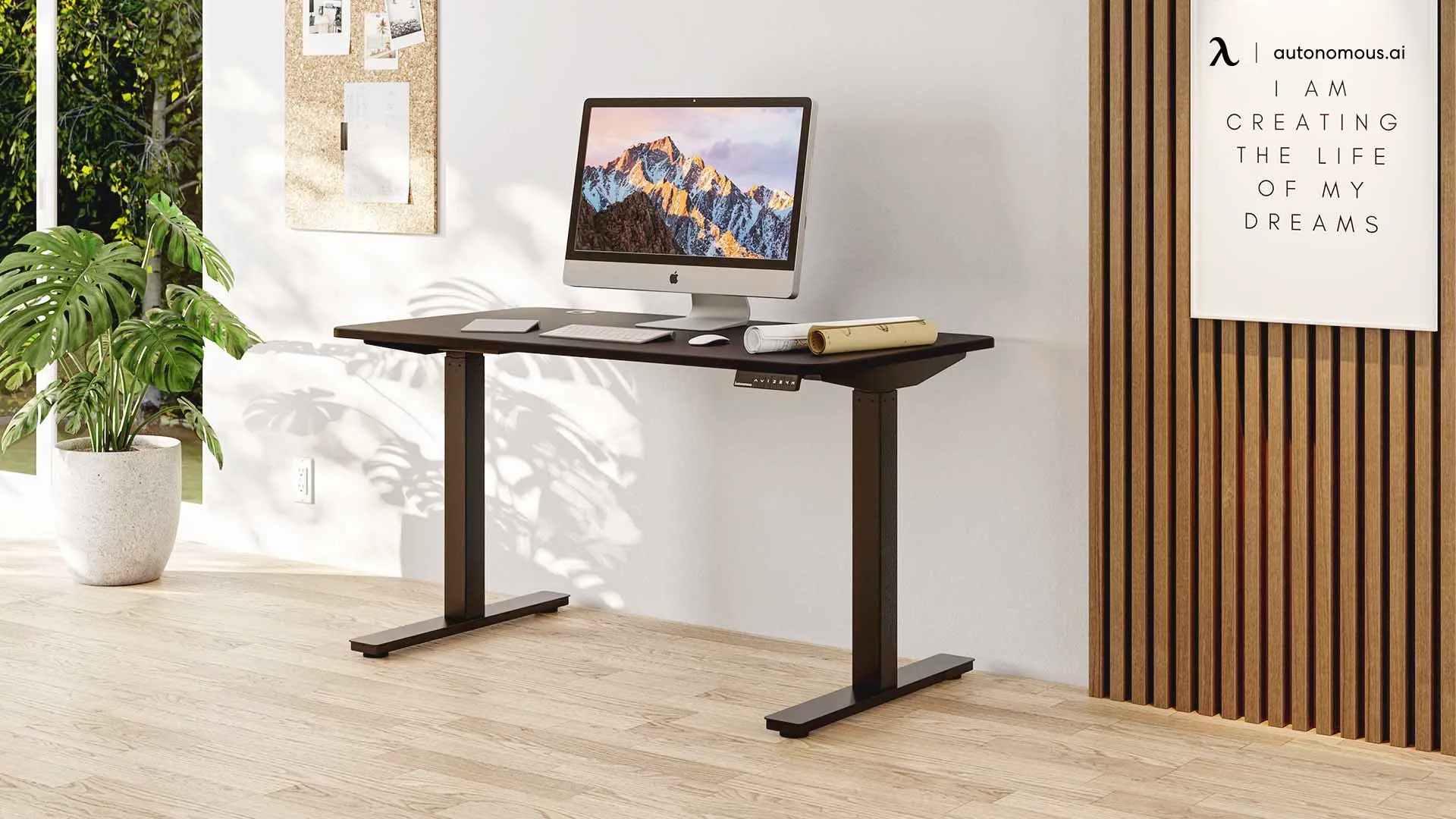 Are you looking for desk gifts for dad? The SmartDesk Core by Autonomous is a special something for those fathers who spend most of their time couped up in an office. There is no better way than showing your dad that you care for him, and his health, other than with ergonomic furniture.
2. ErgoChair Pro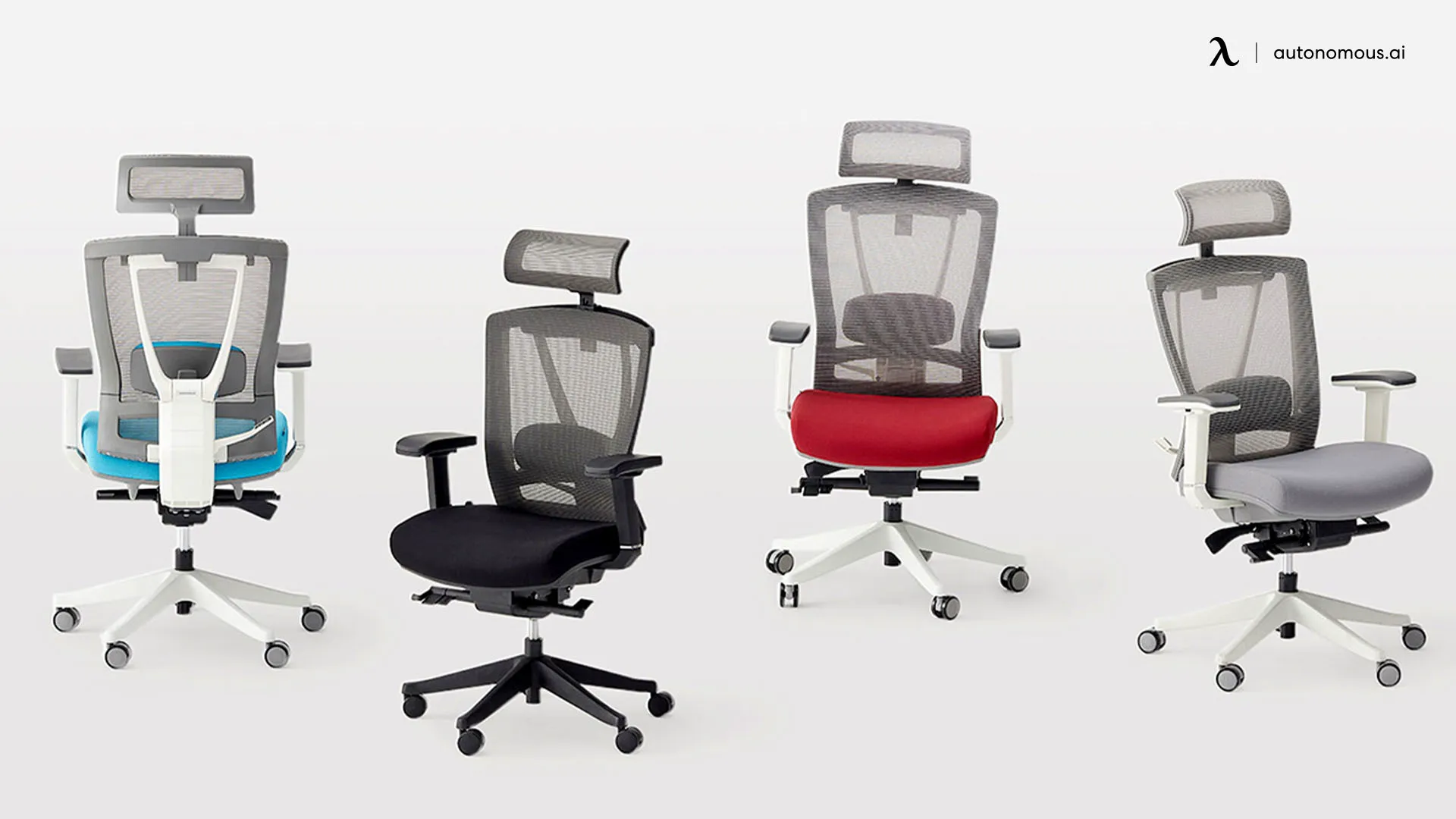 Sure, you could show up with a traditional office chair as a gift and win Father's Day, but for those of you who want to go that extra mile, the ErgoChair Pro by Autonomous is yet again another one of the best home office gifts for dad. Its ergonomic design will look after your dad's health and wellness; in the same way he has looked after you.
3. Monitor Arm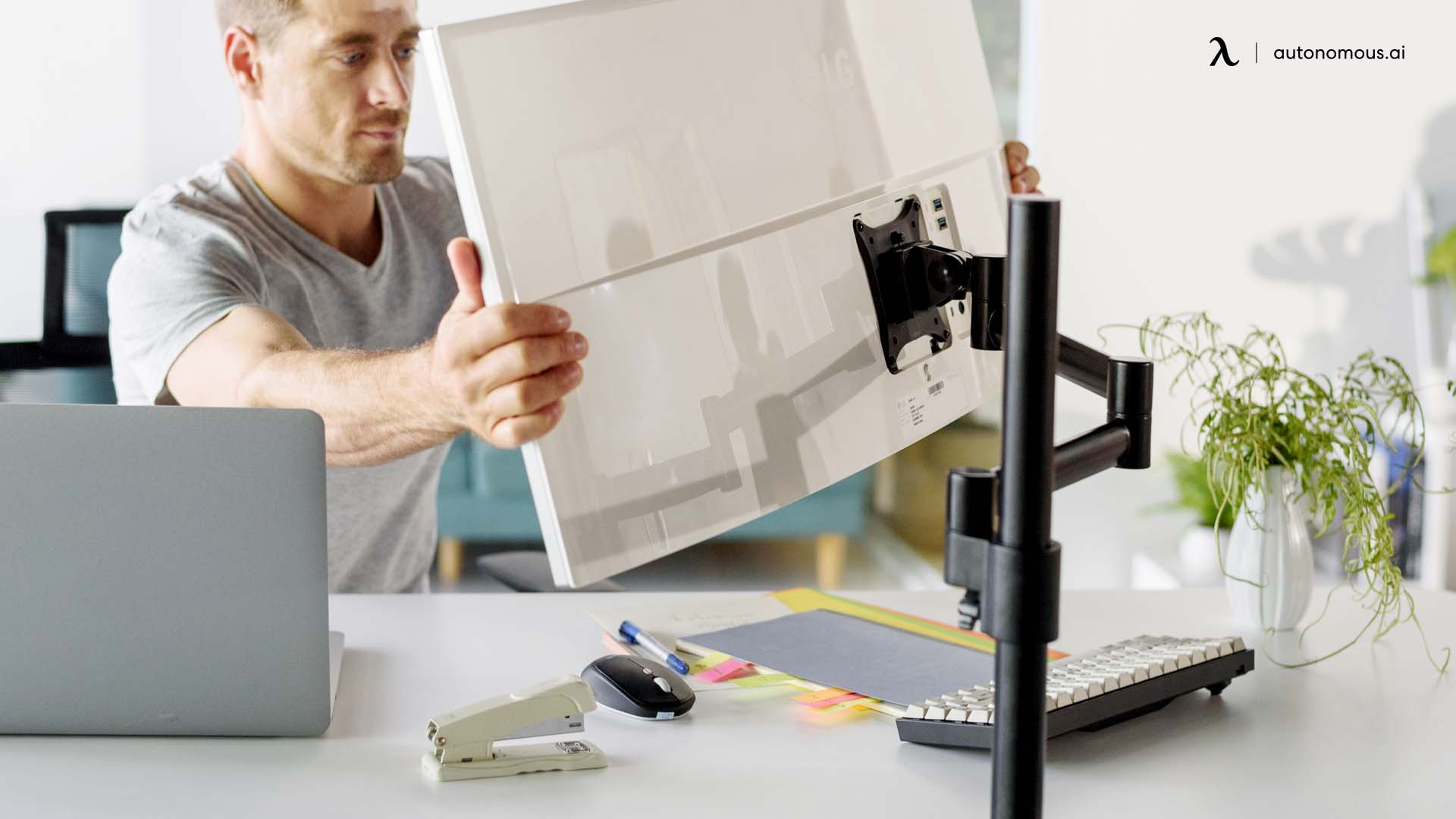 Let's not forget about the hard-working dads with bad eyesight. While glasses only help so much, the Monitor Arm by Autonomous can reduce eyestrain tremendously, in addition to providing great productivity and physical comfort. There is no better Father's Day desk gift than one that rids computer vision syndrome.
4. Deltahub Desk Pad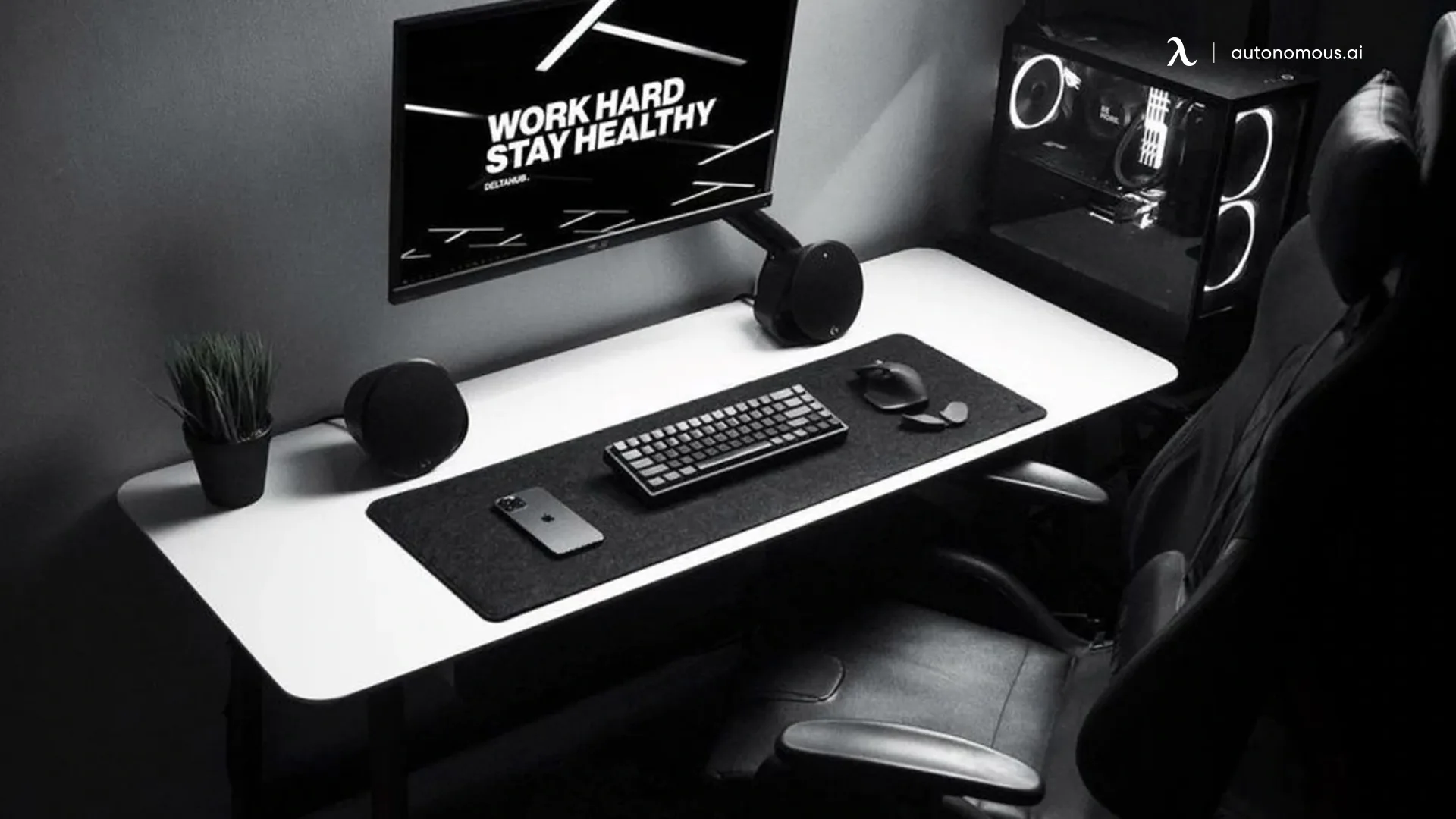 Having a desk pad that moves all over the place will most likely come in close second when determining what can rile a dad up more, you all know what takes number one place for your dad. Buying the Deltahub Desk Pad and its anti-slip bottom as a Father's Day office gift means one less thing that can potentially annoy him.
5. Carpio Wrist Rest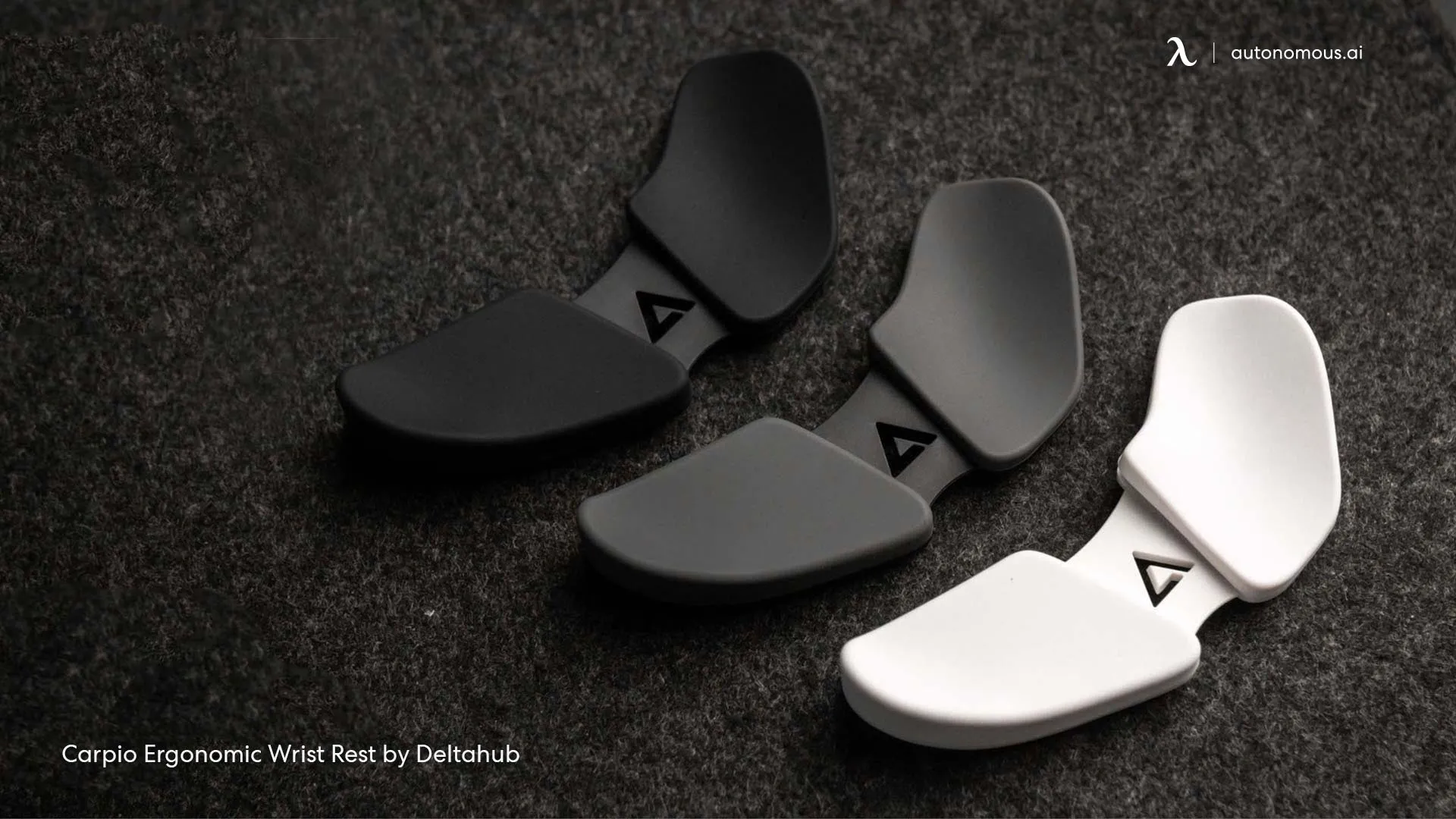 If your dad is one of the many men who suffer daily from the effects of Carpal Tunnel Syndrome, then one of the best desk gifts for dad will be the Carpio Ergonomic Wrist Rest by Deltahub. With this gift, he will be able to avoid wrist strain and injury from extended mouse usage.
6. Lexon Wireless Power Bank
At this rate, your dad most likely has every smart device imaginable. You name it; laptops, phones, even wireless headphones, he probably has it. The Lexon Wireless Power Bank can be one of the most used office gifts for dad, charging all his compatible devices without the need for cables or plugs.
7. ErgoFoam Footrest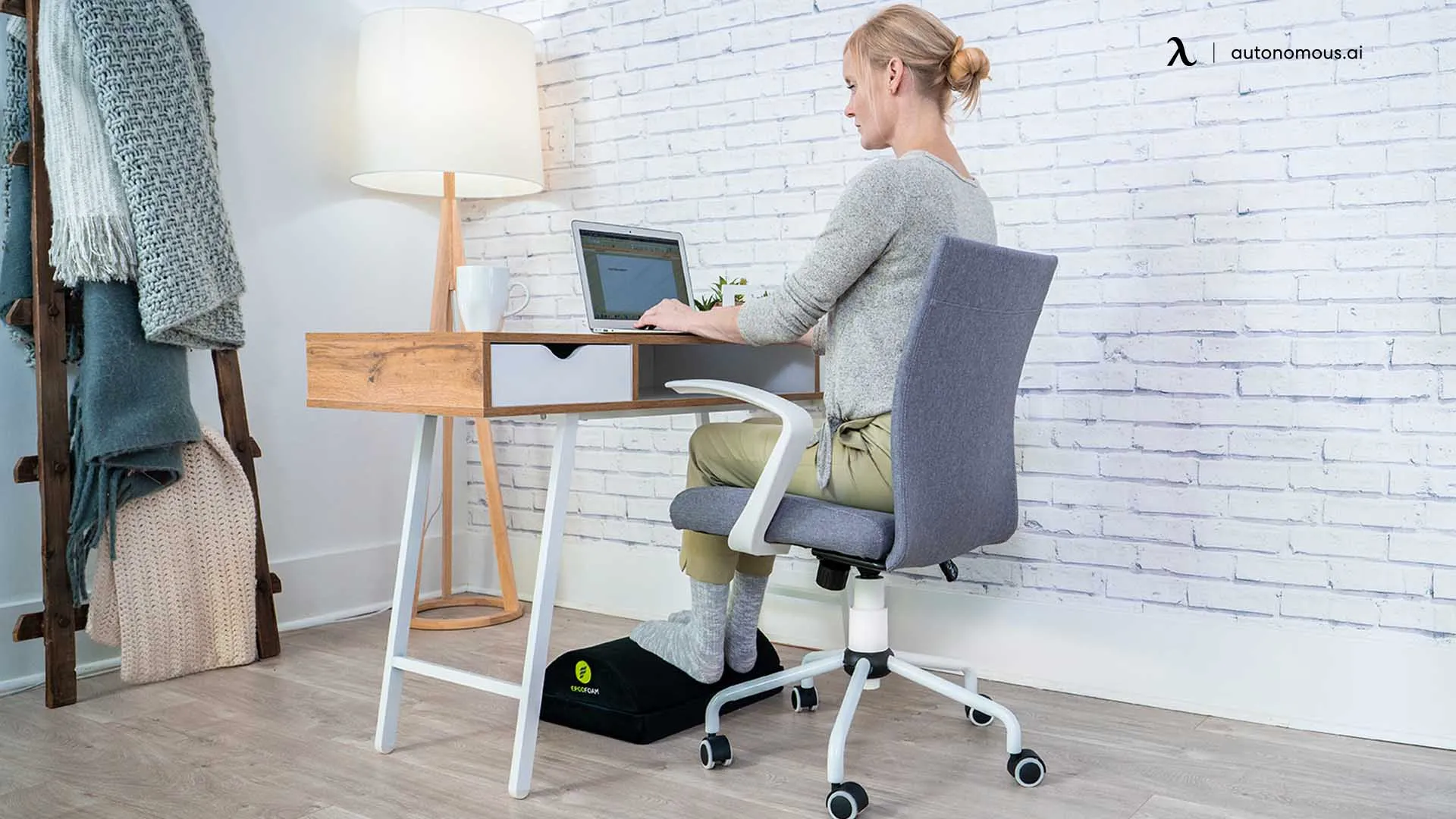 It is a dad's nature to kick his feet up after long hours spent working; however, with the ErgoFoam Footrest you can provide him with firm, comfortable support at his desk; all day long.
8. ErgoFoam Lumbar Pillow
Buy your dad the ErgoFoam Lumbar Pillow today, so you can have it ready and waiting for him when he makes his way over to his office on Father's Day. As the name suggests, this lumbar pillow was designed to provide comfort and support to a person's lower back.
9. Birchwood Monitor Stand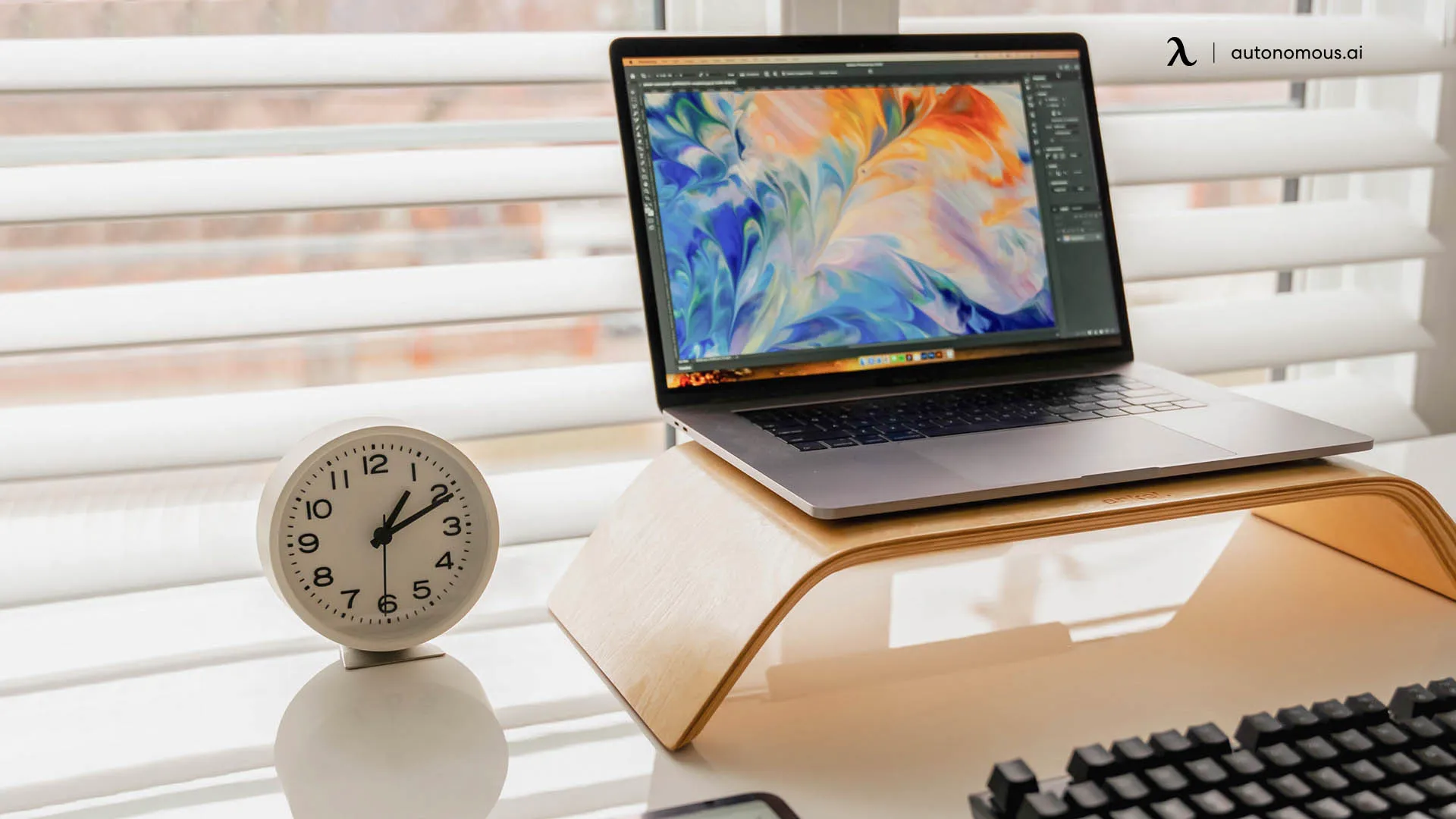 An alternative to the monitor arm is the Birchwood Monitor Stand by Enkel Studios. This monitor stand also obtains optimal ergonomic viewing but caters to the aesthetics in a workspace as well, making it another viable option for home office gifts for dad.
10. Mount-It! Clamp-on Keyboard Tray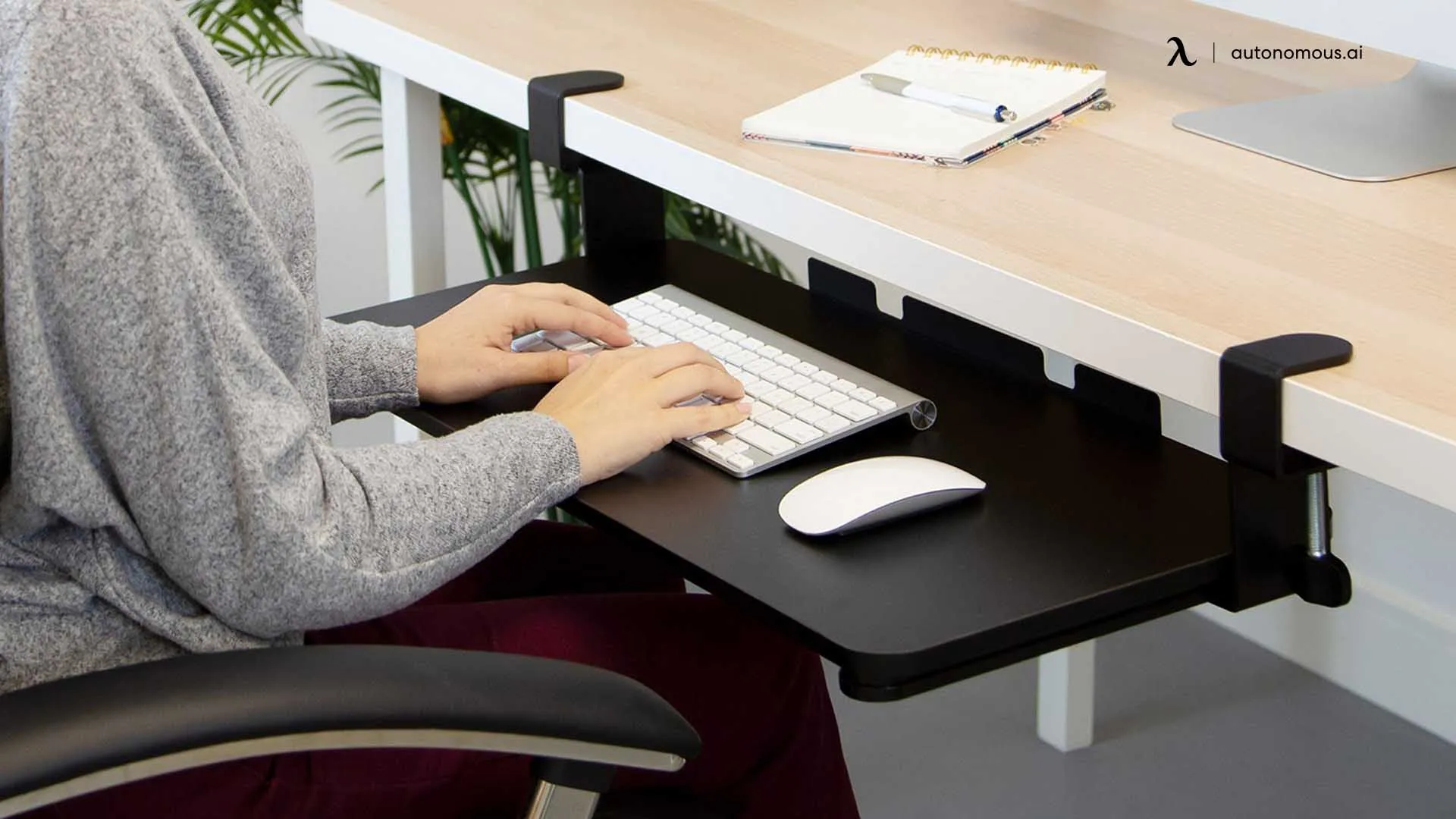 This is one of the awesome Father's Day office gifts. Is your dad's desk running high on clutter and low on space? If so, the best Father's Day desk gift that you can give him is the Mount-It! Clamp-On Keyboard Tray. Your dad will appreciate being able to save space by mounting his keyboard underneath his desk.
11. Amazon Revolver Cylinder Pen Holder and Paperweight
Dads are generally scary, but what about the dads that are firearm enthusiasts or collectors? This Amazon Revolver Cylinder Pen Holder and Paperweight is the perfect home office gift for dad and can hold up to six standard pens, just like a 6-shooter.
12. Knodel Desk Pad
Encourage your dad to rest his arms and wrists on something that is much more comfortable than wood or hard plastic, such as the Knodel Desk Pad. This soft-to-touch and east-to-clean desk pad is a vibrant option for desk gifts for dad.
13. Microsoft Sculpt Ergonomic Keyboard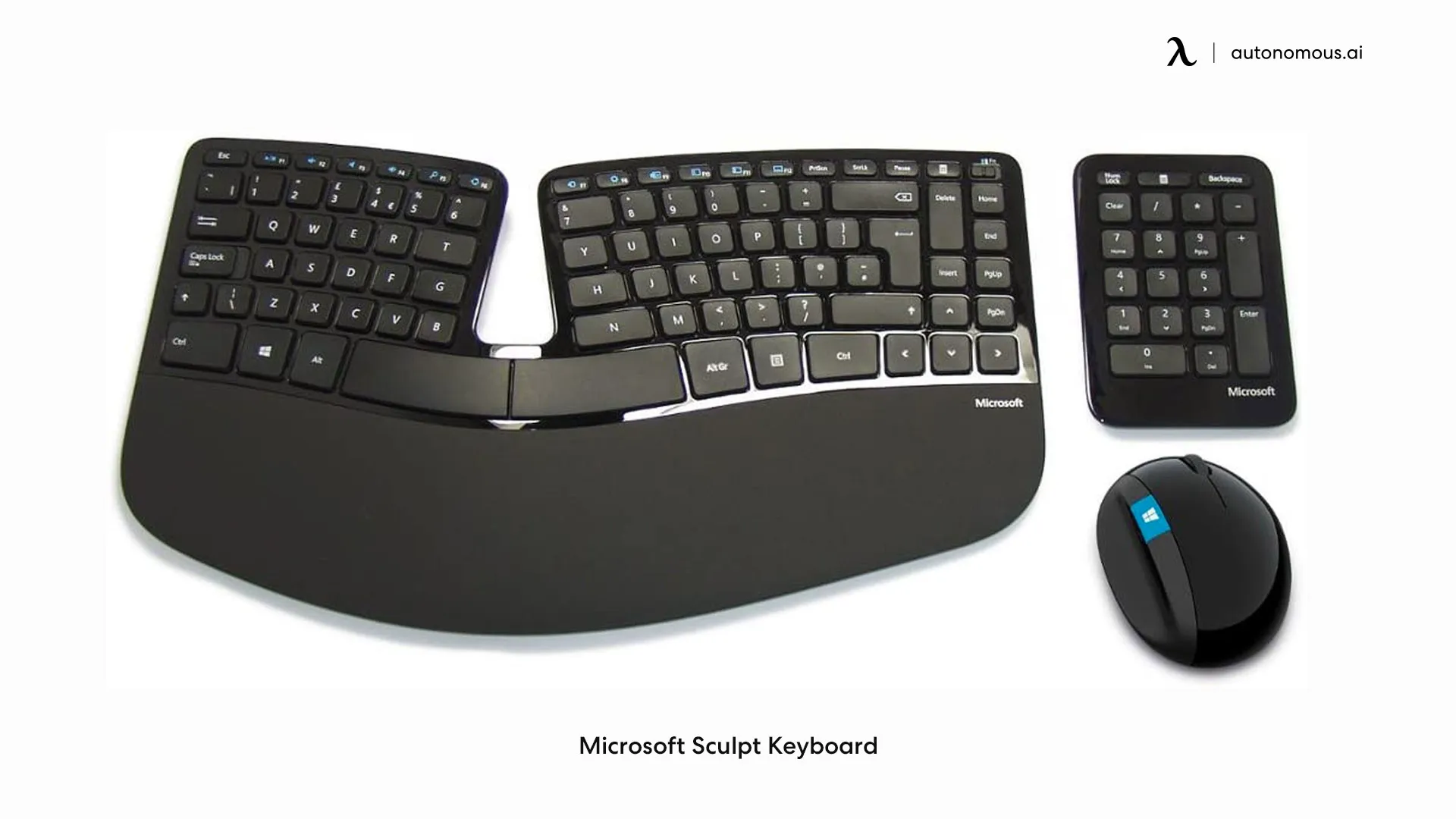 While keyboard trays have been included in the Father's Day office gifts category, many forget that the keyboard is one too. The Microsoft Sculpt Ergonomic Keyboard is the perfect gift for preventing keyboard-related repetitive strain injury in your dad's fingers and wrists.
14. Microsoft Ergonomic Mouse
A good compliment to those purchasing the Microsoft Sculpt Ergonomic Keyboard as a gift for their fathers is the Microsoft Ergonomic Mouse, as it aims to solve similar issues. However, your dad will have to physically plug this mouse into his computer via USB for it to work. Nevertheless, it is still a very much likable and usable gift.
15. Duramount Ergonomic Adjustable Office Chair
Ergonomic office chairs are such a good Father's Day gift idea that it would be foolish to only mention one. Duramount Ergonomic Adjustable Office Chair is the perfect addition to your dad's home office setup, especially if he is a fan of high-back chairs.
16. ComfiLife Anti Fatigue Floor Mat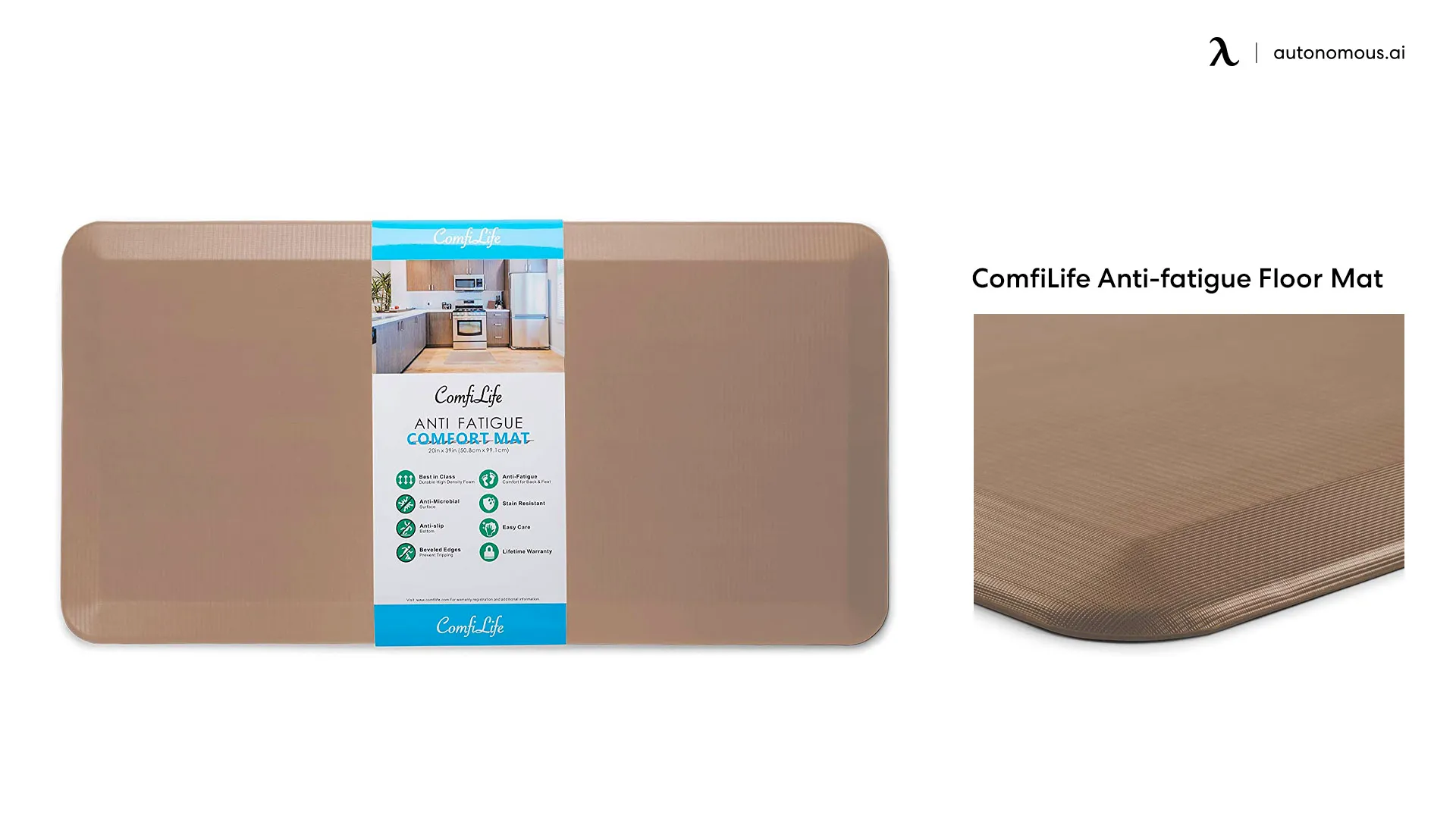 If your dad happens to be on top of his ergonomic office furniture game and has incorporated a standing desk into his office space already. The perfect Father's Day office gift for him would be the ComfiLife Anti Fatigue Floor Mat. Standing all day can fatigue his feet and knees, even on carpeting, and a good thick-padded mat will prevent such effects.
17. Gamma Ray Blue Light Blocking Glasses
Has your dad fallen victim to sleepless nights and irregular sleeping patterns? The blue light being emitted by his computer may be the very reason for this. Gamma Ray Blue Light Blocking Glasses are just one of the many great Father's Day office gifts for an insomniac dad.
18. Gaiam Balance Disc Wobble Cushion
Anything meant to throw someone off balance is often considered a bad thing, but the Gaiam Balance Disc Wobble Cushion was designed to help work a person's core while they are sitting down. Restless dads are exactly why this air-filled, circular cushion was designed.
19. iMovR Gymba Balance Board
There are more restless dads in the world than you think, hence why so many office accessories exist that involve balance. iMovR Gymba is a type of balance board that makes for a good Father's Day gift.
20. MicroDesk Document Holder
Some dads are not tech-savvy and prefer paper over PDFs. If your dad is someone who reads, writes, and signs many documents as part of their daily work routine, then the MicroDesk Document Holder is a useful Father's Day desk gift.
21. Rocketbook Everlast Reusable Smart Notebook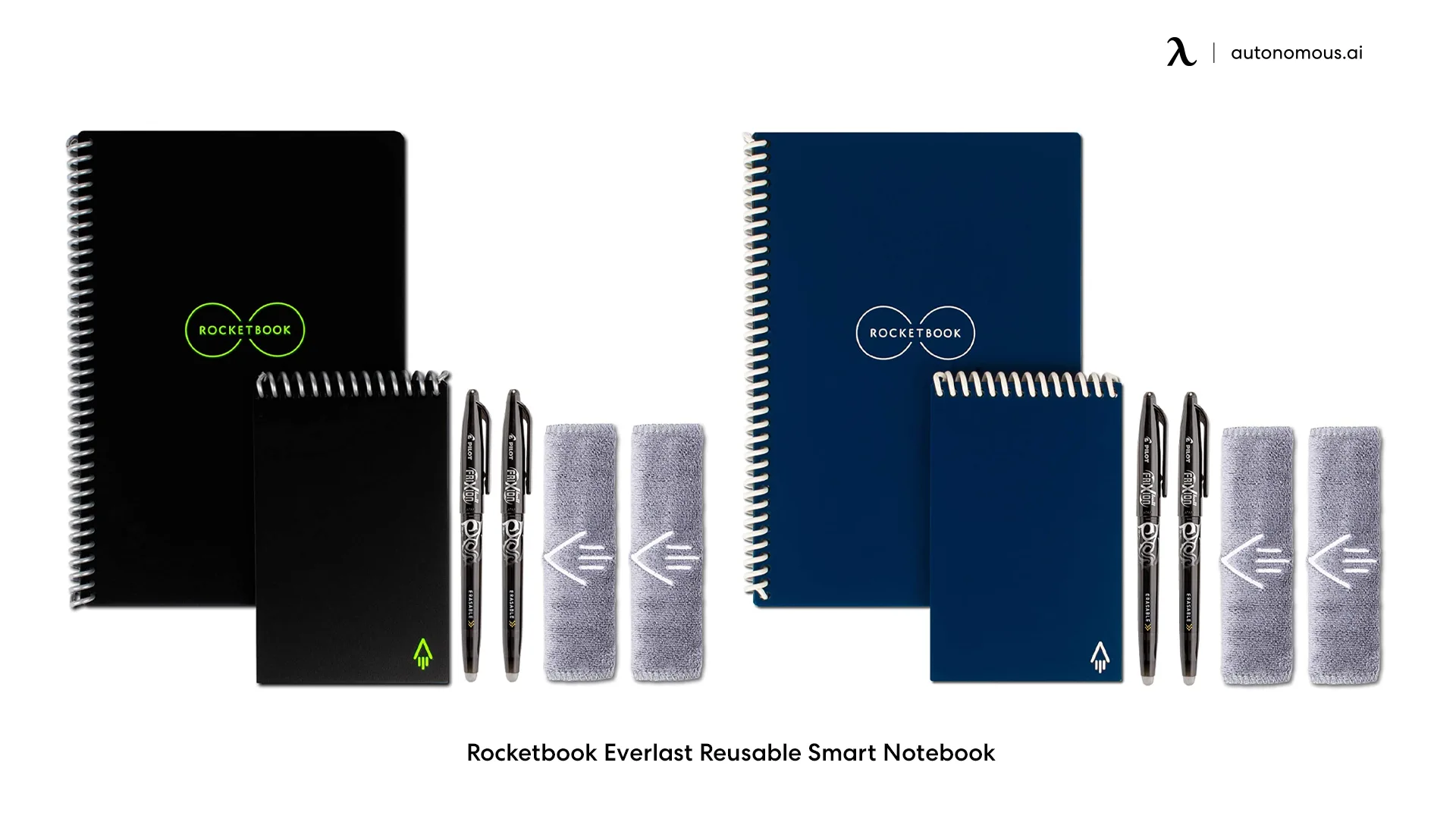 Father's Day office gifts for dads who are old-school have been covered, but what about those fathers who don't like wasting paper or storing tons of notebooks? The Rocketbook Everlast Reusable Smart Notebook is then made for a superior Father's Day desk gift.
22. Gimars Memory Foam Set
Your dad is already doing most of the work, but this wrist rest will make the hours he spends typing less of a chore. The Gimars Memory Foam Set is the perfect combination of quality and value, and it is of no surprise why this ergonomic keyboard wrist wrest makes good desk gifts for dad.
23. Lipper Four-Tier Bamboo Drawers
Somehow, dads always seem to misplace the stuff they need most, but if you gift him the Lipper Four-Tier Bamboo Drawers, one of the interesting Father's Day office gifts, he will be able to keep all his desk necessities tucked away. Sometimes, dads don't even realize that a little organization can go a long way.
24. Mighty Mug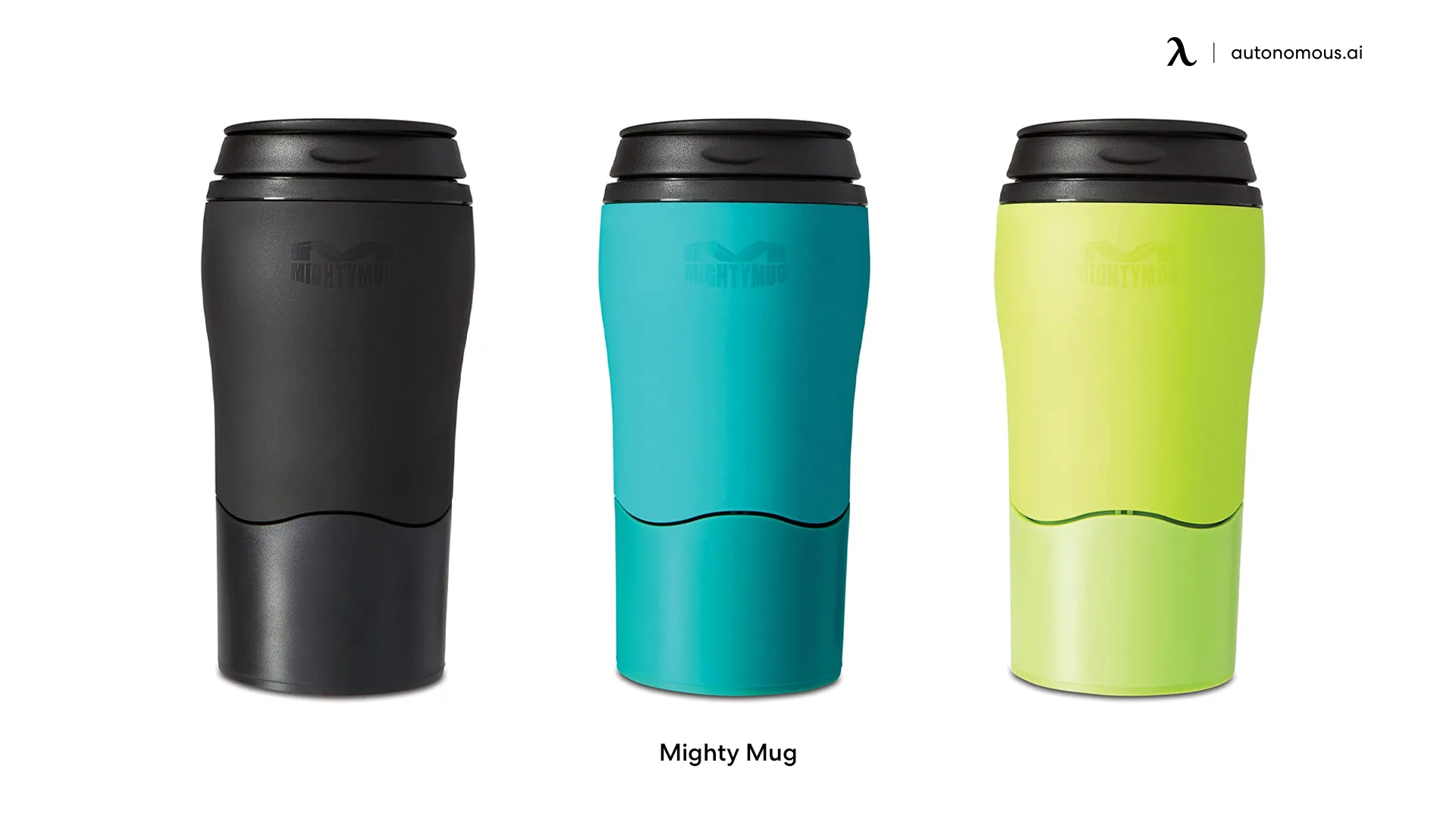 Mugs are not just reserved for the kitchen, but that doesn't mean that they won't be knocked over and in places with expensive technology and important documents lying around. If you really want to surprise your dad for Father's Day, get him a mug that can't be spilled or knocked over like the Mighty Mug.
25. Yarkove LED Desk Lamp
This is one of the necessary Father's Day office gifts. Dads who work at a computer all day value a supplemental light source that is dimmable and focused; and small enough to blend in with their office desk. The Yarkove LED Desk Lamp is a lamp that will tick all your dad's boxes.
26. Zanzibar Gem Plant
Dads often have so many things to look after that looking after a plant is seen as a chore, but what about having a tropical plant that is near-indestructible and can just about be neglected? Gifting the Zanzibar Gem Plant to your dads on Father's Day will incorporate a little greenery into his sterile workspace.
27. Sharper Image Light Up Electronic Word Clock
Every desk needs a clock, and every dad needs a desk. The Sharper Image Light Up Electronic Word Clock makes for a fitting Father's Day desk gift.
28. Art Ball
Nobody is ever too old for toys, especially fidget toys. Zoom meetings can seem never-ending, and sometimes, even dads will want a Playable Art Ball to keep their hands busy. It also doubles as a paperweight.
29. MobileVision Bamboo Desktop File Folder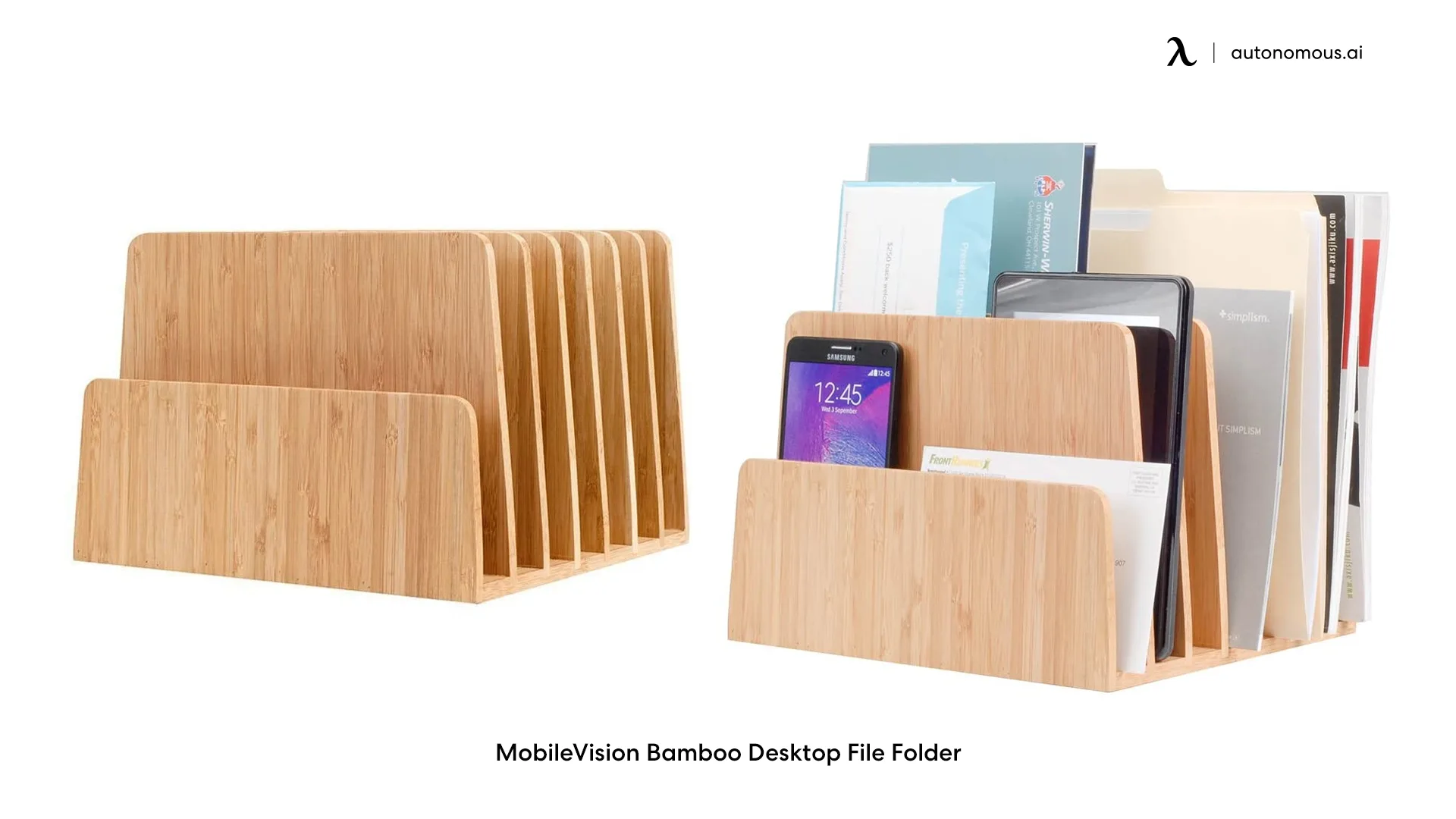 With all the files your dad has, he most definitely needs a good place to store them. This MobileVision Bamboo Desktop File Folder is as good as storage gets and is an upgrade to those drab metal ones that we often find occupying an office space. Your dad's home workspace, however, should not meet the same fate, making this desktop file folder one of the many good home office gifts for dad.
30. Fully Jarvis Standing Desk
While there are a ton of standing desks out there, there is only a handful that offers a strong match of quality and price. The Fully Jarvis Standing Desk is one of these ergonomic pieces of furniture that can offer such, and it is for this reason that it was able to make the cut for Father's Day office gifts for dad.
31. Amazon Desktop Golf
Even while working from home, your dad can turn his office space into a non-exclusive golf club with the Amazon Desktop Golf desk accessory. There is no better way to let off some steam than with a quick round of golf, right?
32. DMoose Cable Management Box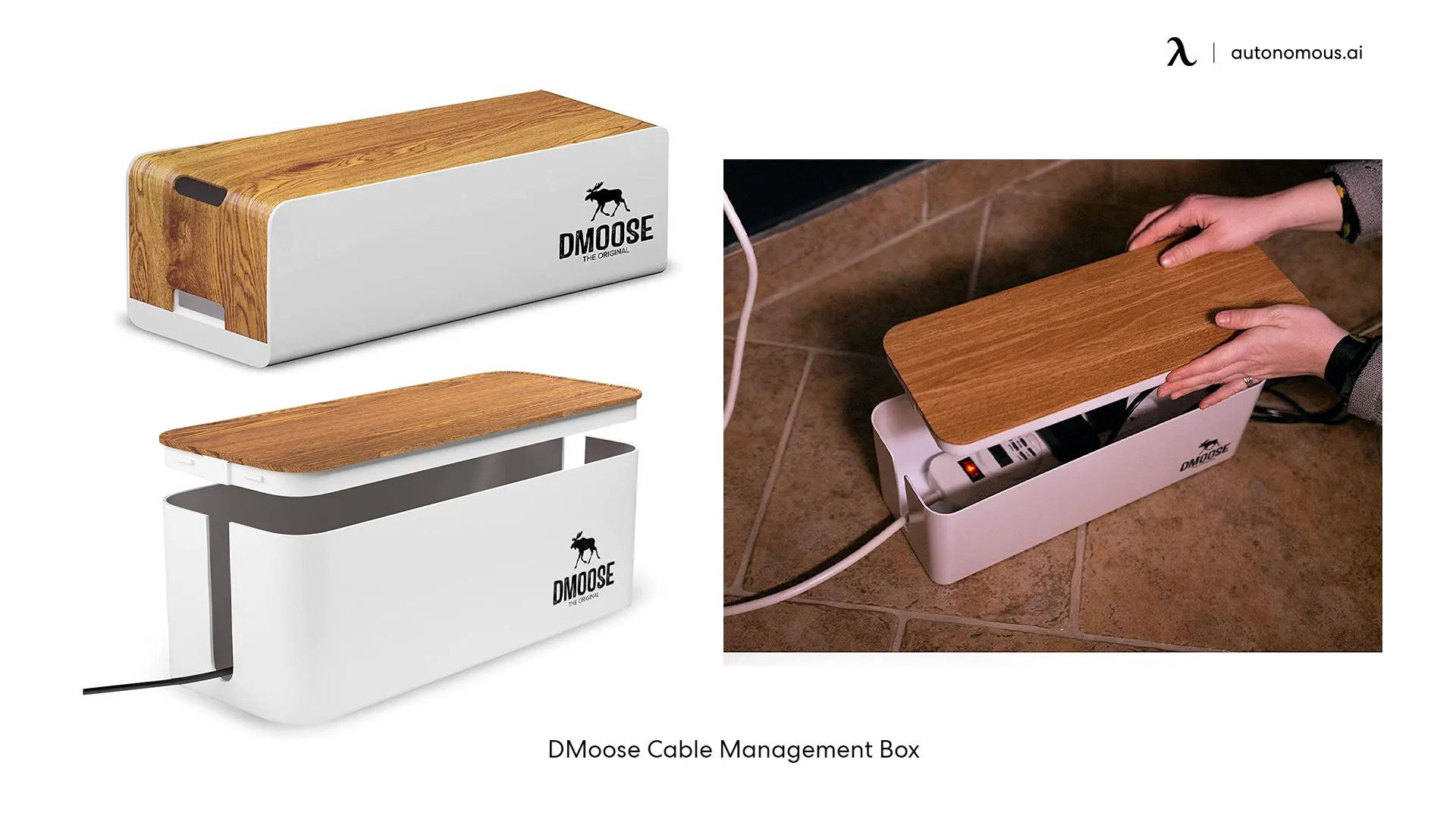 A dad's life is always pretty stressful, so anything that can solve one of life's many little irks, such as cables all over the place, will always be appreciated. Fathers are generally not hard people to please, so the DMoose Cable Management Box is, in many ways, a good Father's Day desk gift. Even if you feel like something as simple as a cable management box is not enough, sometimes, just taking the time out of your day to help your dad organize all his cables is better than the gift itself; but still, get the gift, of course.
Conclusion
Now that you have reached the end of this Father's Day office gifts guide, you should know exactly what gifts can guarantee you that "favorite child" spot. Stepdads, father-in-law, and even grandpas can also be spoiled with this list above, as these gifts can tailor to all the special men in your life as well. Those who are worried about the cost can also seek employee benefits to help fund this memorable day, visit Autonomous EPP for more information.
Hey, you have special pricing through your company.
Get exclusive rewards
for your first Autonomous blog subscription.
WRITTEN BYAutonomous
We build office products to help you work smarter.