When you work in an office, you spend loads of time sitting in your office chair. Sitting is a type of position that puts a lot of stress on the spinal structure. To prevent back issues, later on, it is important to get an ergonomic, adjustable seat depth office chair. You have an expansive variety of chairs today, and usually, you have to soft through product reviews or descriptions.
Investing in a good office chair with adjustable seat depth improves posture and is a good choice as you spend lots of time seated. A good one promotes productivity at work and well-being, but a great one stops adverse effects on your body altogether.
What are the benefits of seat depth adjustment?
Apart from the waterfall design, the seat depth offers the most comfort when you stay seated. The seat depth is measured in front of the cushion to the furthest point at the back. The standard size is about 20½ to 21 inches, as this measurement provides an ideal amount of space and support behind the knees.
You have better circulation because of this space. A seat that is very deep will touch the back of the knee area, while a narrow seat will force you to slouch over - neither is good for posture. Usually, chairs have a knob under the cushion that releases the backrest, moving it backward or forward to correct seat depth. So, an adjustable seat depth office chair is the best way to go as it offers you these benefits:
Taller and shorter frames
It is essential to have an adjustable seat depth chair that fits your shape and height. The seat depth plays an important part in this choice. An ergonomic chair with adjustable seat depth can easily fit a tall and a short person. The only difference comes down to the size: taller people pick a wider seat pan and depth, while shorter people pick a smaller seat depth and sit properly with their back aligned. Apart from depth, the seat height is also determined by the size and shape of the users.
Bodyweight distribution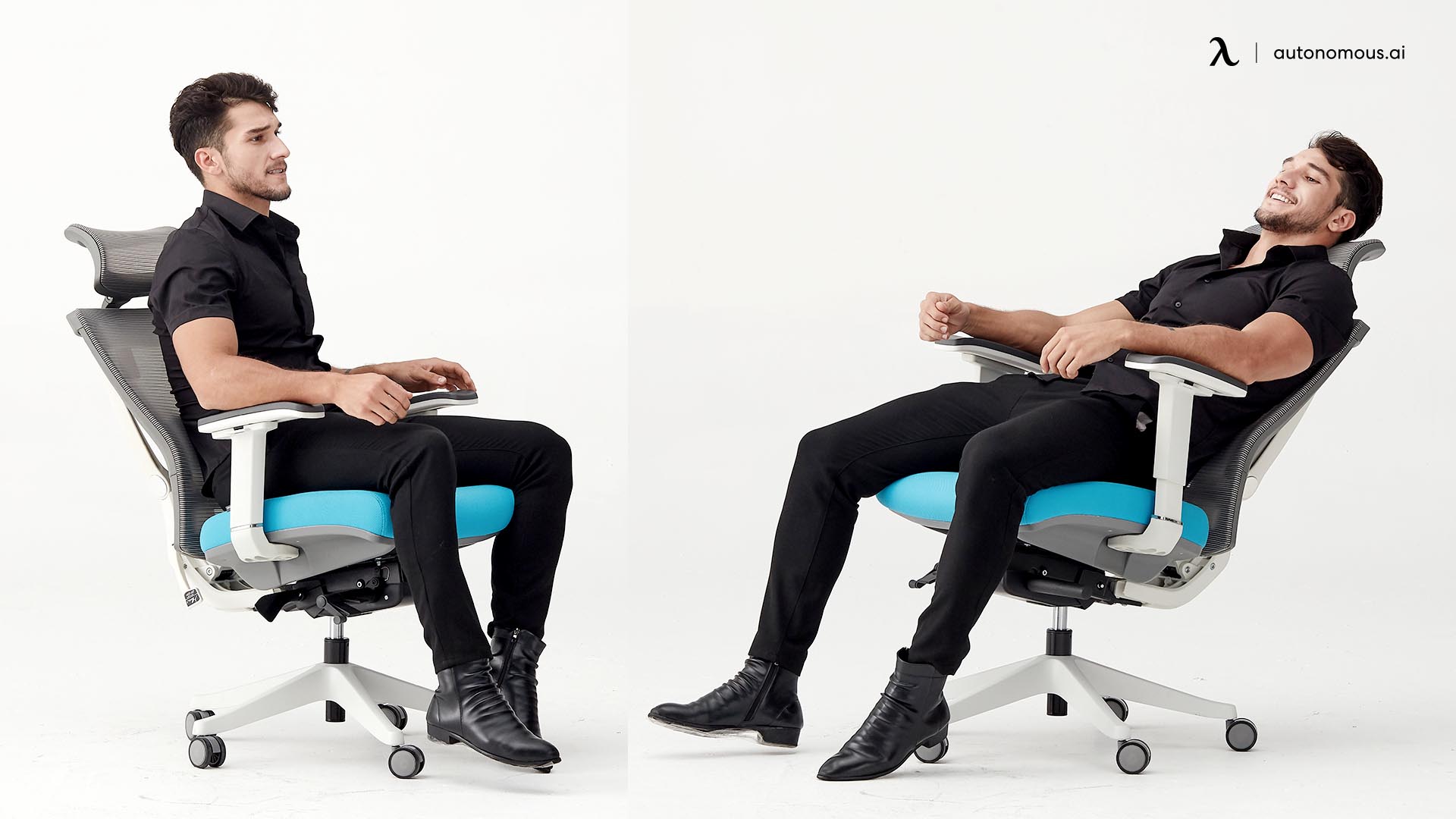 The adjustable depth office chair with an appropriate seat depth distributes the weight of the body correctly. It provides optimum back support and keeps your spine in a natural position and stress-free.
Reduced knee pressure
If the seat pan is placed too forward, then it puts undue pressure on the back of your knee. The best ergonomic chair is one that can be positioned so the seat pan comes up just a little higher above your thigh. This is why the waterfall seat edge design is the best, as it curves down and practically eliminates that knee pressure.
Reduced lower back muscle tension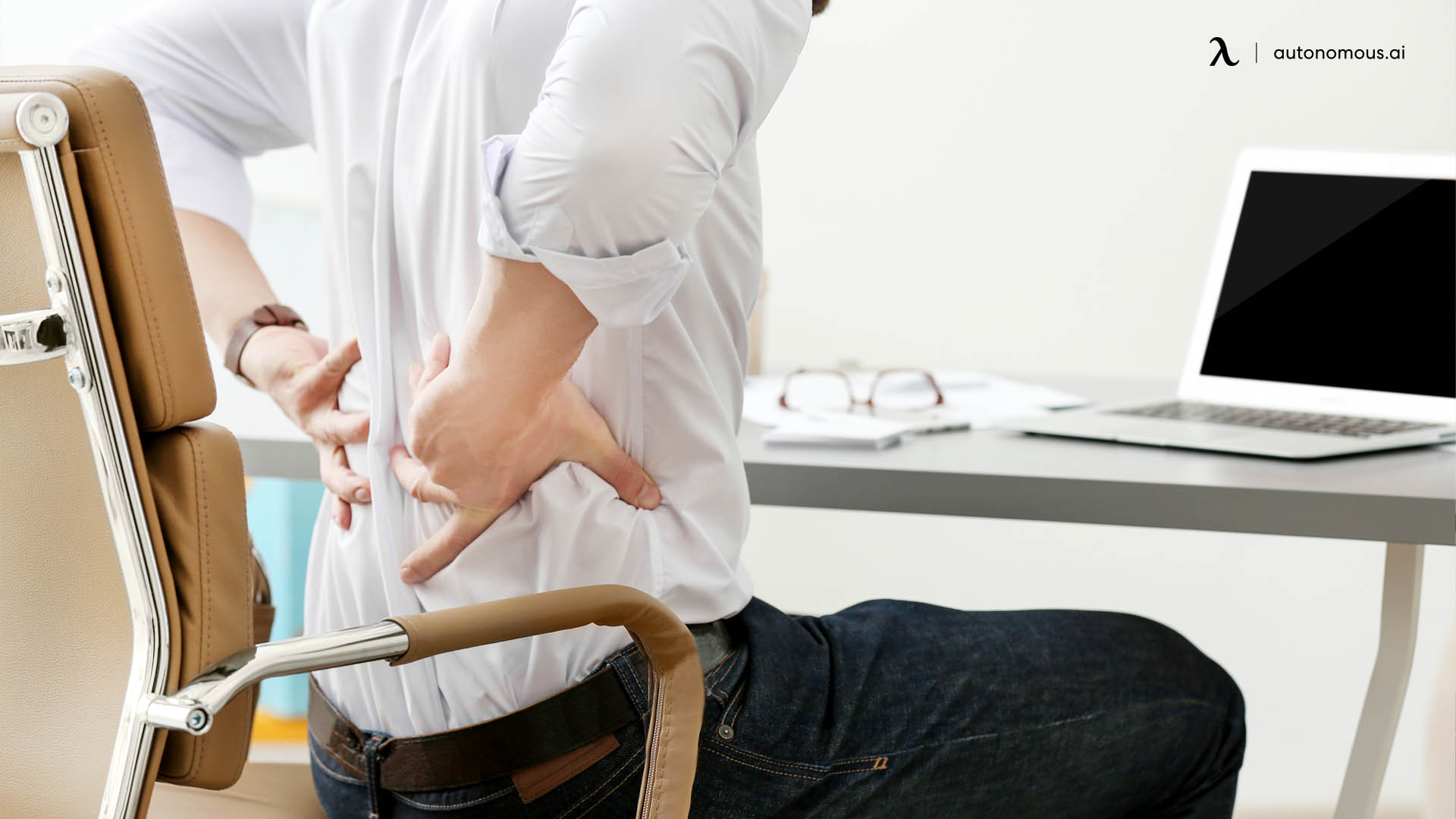 A chair with an adjustable seat pan is the best chair for back pain as it puts your body at the optimal seating angle. This prevents you from moving around in the chair: it's one way to alleviate pressure on knees as their height might prevent them from sitting closer to their desks. They slouch forward because sitting all the way back will prevent them from seeing wants on the screen. Sitting too far back tucks your pelvis under and could be worsened if you don't have a chair back at all. This results in a disc herniation or flat, low back posture.
Key features of good seat depth
When you buy an ergonomic chair, check to see if the seat is anatomically shaped. The objective of doing this check is to see if you can make full use of that seating area. If it has the right shape, there will be contact between the backrest and your back. When you do go about this check, then look for the following things:
The front seat edge is rounded and flat, so it permits better blood circulation to your lower legs.

The seat has a slight downwards tilt that promotes better circulation and prevents pelvis tilts and hunched posture.

There is some form of seat depth adjustment that lets you customize the seat to individual thigh length. This system prevents pressure build-up and optimizes weight distribution.

The seat is made of quality foam for better elastic recovery and durability.

Ideal armrests and seat height measurements permit individual adjustment ranging between 42 to 50 cm.
Autonomous ErgoChair Pro & ErgoChair Pro+
The ErgoChair Pro is an affordable foam-fabric adjustable seat depth office chair with a larger, spacious seat with rounder, softer edges. The design is very versatile, allowing a lot of different seated positions without restricting the way you use the chair. The backrest is stiffer for firmer but flexible back support. The lumbar support comes out just a little bit for extra comfort. Armrests come with a three-way adjustment, making them ideal for taller people. This adjustable seat depth office chair comes with a lot of adjustments: seat height, seat depth, and back angle, seat tilt, lumbar support, and headrest.
ErgoChair Pro Specifications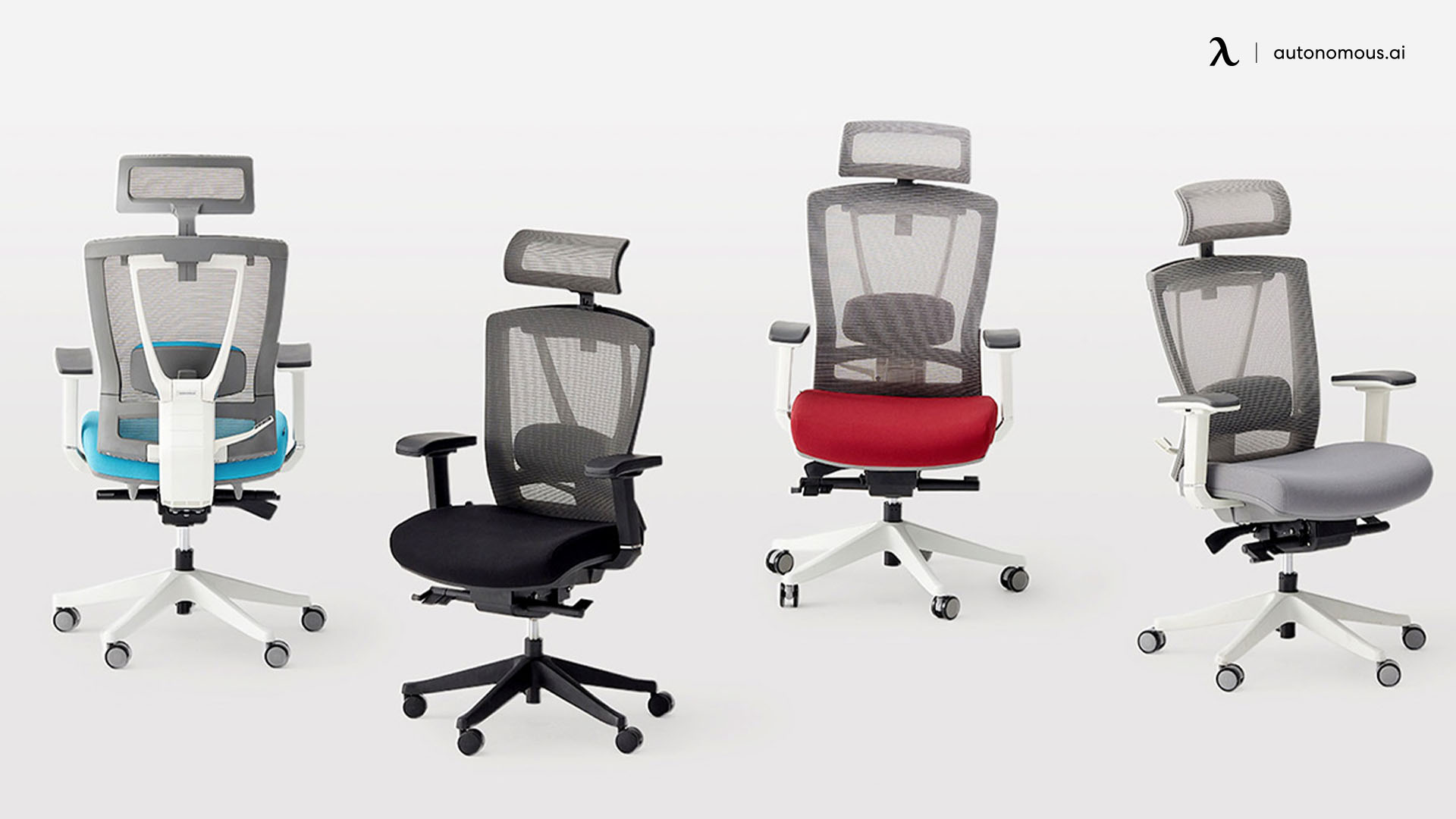 The ErgoChair Pro+ comes in a TPE and a mesh version. Other than this basic difference, both chairs offer you the best ergonomic comfort. The spring seat is covered with mesh, too, and distributes weight evenly. This adjustable seat depth office chair design removes the need for a thick cushion that gets hot and stuffy. The thinner, foamless seat permits better airflow. The backrest features a spine-like design covered with a TPE or mesh layer. This hugs your back and moves with you.
Five lockable recline positions

Adjustable height, armrest, headrest, backrest, and seat tilt

Flexible lumbar support

300 lbs weight limit

Woven mesh back
ErgoChair Pro+ Specifications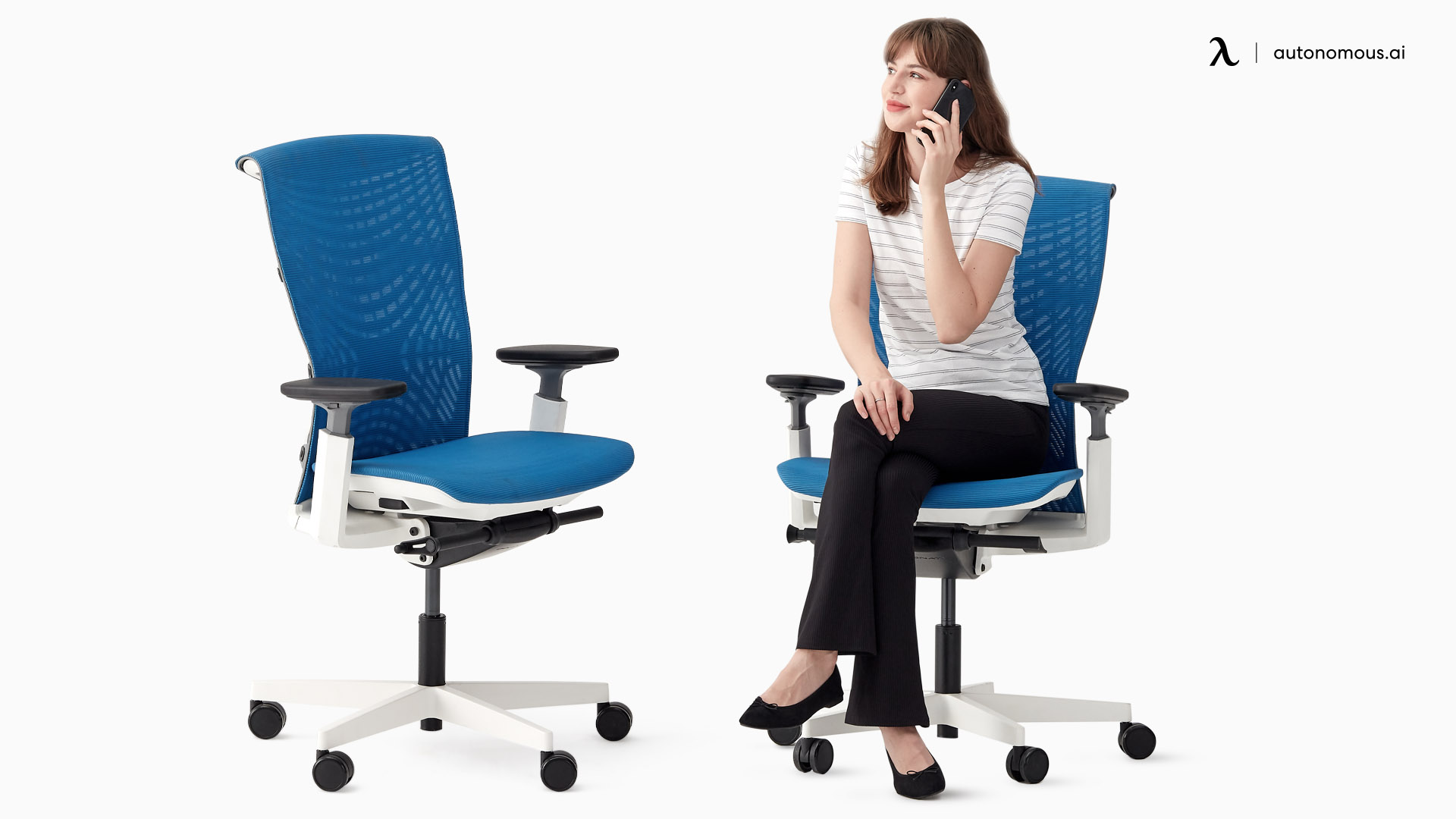 Woven mesh back

Adjustable height, armrest, backrest, and seat tilt

Flexible lumbar support
Get exclusive rewards
for your first Autonomous blog subscription.

WRITTEN BYAutonomous
We build office products to help you work smarter.
Coming at You Live from Autonomous' Social Media!
Please fill the information below.
Thank you!