Smart Products
Check Out These 25 Heavy Duty Office Chairs for Large Users

Autonomous
|
Apr 19, 2022
2,420 Views
If you're a larger person, you understand how difficult it is to locate a comfy workplace chair. 
When you sit for lengthy periods of time regularly, an uncomfortable chair can cause back discomfort and bad posture. 
A heavy-duty office chair is one acceptable chair for large individuals. 
These chairs are similar to executive chairs in that they are sturdier and comfier than the typical office chair. Larger people can locate acceptable mesh seats, but make sure to check the size before purchasing. 
Below is a collection of huge and tall office chairs that are ergonomic, comfy, and durable, as well as recommended by larger people.
25 Best Heavy-Duty Office Chairs for Large Users
Are you looking for the finest desk chair for large and tall people? You've arrived at the correct location. If the armchair you're on doesn't suit you properly, sitting on it for long periods can be annoying and inconvenient. If you're tall or large (or both), you'll understand what we're referring to. A good heavy-duty office chair may make your job go smoothly and help you avoid future health complications.
Therefore, what can you do if standard workplace seats are too tiny and uncomfortable for you if you're a tall individual? Even though there are many various office chairs available, the amount of heavy-duty desk chairs is minimal. Of course, there may not be a one-size-fits-all chair that would be ideal for everyone.
The greatest heavy-duty computer chairs would be more than simply a place to plant your hips while playing your favorite games throughout the day. They are amongst the most significant furniture items anyone can buy since they blend comfort, aesthetics, and ergonomics. That is the post for anyone who wants to invest their hard-earned dollars in a desk chair that will allow them to sit for hours at a stretch.
But, to assist you in improving your work arrangement, we decided to uncover the finest computer chairs for big and tall people. We examined the chair's strength, capacity, size, comfort, and other aesthetics while selecting the finest heavy-duty chairs. If you're looking for a high-quality, sturdy office chair, look at the article below.
1. ErgoChair Pro
The ErgoChair Pro is a near-perfect option for anyone with back difficulties or who has to sit for long durations daily. You cannot find a better office chair for the price, and we strongly suggest the product as the best chair for back pain.
It has a 350-pound weight capacity, so it can practically carry all of us. The ErgoChair's most appealing feature is that practically all of its components can be adjusted to ensure correct sitting posture. Features that were previously only accessible on high-end chairs like Herman Miller are now available at a considerably lower cost. 
Superior back support, adjustable arms, adjustable tilt, and seat angle, ventilated seat and back, and headrest are all included for a fraction of the cost.
2. ErgoChair Recline
A decent comfortable heavy-duty office chair is an excellent investment, not only for work but also for one's overall health. Design, comfort, and adjustments are all features that a decent ergonomic chair should have, and the ErgoChair Recline has them all. It comes dismantled right out of the package. However, the parts are very simple to assemble thanks to the clear instructions given. 
Its seat cushion and chair may be adjusted to fit any shape or size, making it suitable for the majority of people. The mesh design of this reclining ergonomic chair also ensures that the chair is completely breathable. This chair is available with or without a headrest, allowing customers to personalize it to their liking. It can be used at home, in the office, or anyplace else; it can even be used as a gaming chair. This chair can look great in any room you put it in.
3. ErgoChair Plus
An ergonomic heavy-duty office chair, such as the ErgoChair Plus, is an excellent investment that your body can appreciate. If you sit at your desk for seven to eight hours a day, the ErgoChair Plus is for you since it improves your sitting posture and relieves tension on your back, neck, and shoulders. We highly suggest buying this ergonomic chair since it provides such great features at an inexpensive price.
4. Flash Furniture Office Chair
The wide backrest and seat of this Flash furniture heavy-duty office chair are built to facilitate big and tall persons. Its lumbar support keeps your body in correct alignment to prevent health problems like back pain. 
Flash has a curved seat that helps to relieve pressure on your tension spots, allowing you to stay comfortable throughout the day, while the black nylon material with aerated mesh enables ventilation and airflow. 
5. Amazon Basic Big and Tall Executive Office Chair
An Amazon Basic Big and Tall office chair is designed specifically for big and tall people. It features a soft material, a cushioned seat with segments, and a backrest that provides excellent support. 
The sturdy office chair's base and frame are composed of solid, long-lasting materials that can withstand daily use. Its five-point base has 360-degree nylon castors for simple mobility. 
This heavy-duty office chair design also has several ergonomic characteristics, such as a built-in headrest and padded arms, to keep you comfortable while maintaining proper sitting posture throughout the day. 
6. Hon Wave Mesh Big and Tall Executive Chair
With a 400-pound weight capacity, the Hon heavy-duty office chair is another great option. 
From adjustable armrests to an adjustable knee tilt, a bigger seat, a synchro-tilt with upright tilt locking, and a five-point base with rotating castors, this ergonomic chair has it all. 
In addition, the chair allows you to sit in a comfortable reclining position. The armrests and seat can also be adjusted to encourage proper posture. This chair is super comfortable when sitting for long hours during the day. 
The robust resin base and swivel wheels on this model enable you to glide across the floor with ease. 
7. Starspace Reclining Office Chair
With the Starspace reclining office chair, you can wave farewell to discomfort and pain. 
This heavy-duty office chair has an inbuilt lumbar support and can be rotated from 90 to 135 degrees to relieve pressure on your shoulders and back. 
It also features a waterfall seat and a foldable footrest, making it ideal for when you need to stretch your legs. 
The sleek design complements any office decor, and the ergonomic features, as well as the bonded leather seats, keep you comfortable for long hours throughout the day. 
8. Gates Genuine Leather Executive Chair
With this elegant, stylish, and professional heavy-duty office chair from Gates, you can't go wrong. Its high back design and real leather fabric make it ideal for any office decor. 
This heavy-duty desk chair also has an aluminum base and powerful swivel castors, making it incredibly durable. 
This comfortable chair for long hours is available in a variety of colors and is ergonomically designed with a reclining synchro-tilt mechanism. 
9. Gtracing Gaming Chair
Working, studying, gaming, or lounging in the Gtracing gaming chair is a breeze. It's made to keep you comfy when you're studying or gaming for lengthy periods. 
The chair also has a solid base, a customizable headrest pillow, a detachable footrest, rolling casters, a lumbar pillow, substantial padding on the backrest and seat, among other ergonomic features. 
This heavy-duty computer chair is designed with support and comfort in mind, and it is our preferred gaming option for taller people. 
10. La-Z-Boy Delano Executive Office Chair
The La-Z-Boy heavy-duty office chair can assist your back, buttocks, and shoulders. Larger people appreciate the increased comfort and support provided by this chair. 
It includes stunning hand-crafted armrests and is covered in soft bonded leather to match your existing home office interior style. 
This posture correcting chair has a curved lumbar support, memory foam cushioning, and heavy-duty casters that allow you to sit comfortably all day. 
Finally, this heavy-duty computer chair type is fully adjustable, with tilt, reclining, and height adjustments, as well as an incredibly simple lever. 
11. Big and Tall Office Chair 500lbs
With its distinctive design and double-thick cushioning for maximum comfort, this strong heavy-duty computer chair is great for large people. The chair is constructed of commercial-grade materials and has a weight capacity of 500 pounds. 
You shouldn't have any trouble putting this chair together because it comes with detailed instructions as well as all the necessary equipment and hardware. 
Another notable feature is the ventilated cushioned seat, which resists distortion and allows airflow to keep you cool and comfortable throughout the warmer weather. 
With its 360° nylon roller castors, this model also has a strong and sturdy base. 
12. Sadie Office Computer Chair
The Sadie heavy-duty computer chair has a lot of functions that can be adjusted. 
These features include height-adjustable armrests, integrated lower back support, and a 360° swivel seat that can be adjusted to fit different people. 
It also includes a stretchy black mesh material that relieves pressure on various pressure points. The plush black seat can keep you comfortable all day. 
Whether you use the chair at home or at the office, you can expect ergonomic support as well as a stylish design at a reasonable price. 
This sturdy office chair meets industry safety standards and comes with a three-year limited Sadie guarantee. 
13. Flash Furniture Hercules Executive Office Chair
Perhaps changing your posture isn't your top priority. Maybe all you need is a conventional office chair that allows you to sit cross-legged comfortably. 
If that's the case, the Flash Furniture Hercules executive chair is a good fit.
Although this chair is not created expressly for cross-legged sitting, its vast dimensions and plush paddings make it an excellent choice. 
The 29-inch broad seat allows you plenty of room to cross your legs comfortably. Its plush cushion allows you to sit in this posture for several hours. 
Armrests are not included with this cross-legged chair. Because armrests frequently come in the way of your knees when sitting in this position. 
This spacious and comfortable sturdy office chair comes with no instructions on how to sit on it. Simply climb on it and make yourself at home. 
14. Starspace High Back 400lbs
The s-shaped backrest of this sturdy office chair model gives neck and lumbar support, and the elegant and stylish upholstery, combined with soft armrests, making it the ideal accent to any office aesthetic. 
A comfy waterfall seat with additional cushioning is also included for maximum comfort when gaming or studying. 
It also has a sturdy base, powerful casters, a tilt adjustment knob, and a paddle-shaped lever for height changes, among other features. 
This chair can relieve any swelling or soreness caused by poor posture and keep you feeling comfortable throughout the day. 
15. Steelcase Gesture
Seat depth, reclining tension, arms, seat height, and a four-position recline line are all adjustable on the Steelcase Gesture. We also found it to be the most comfortable chair we had tested. 
This large and tall office chair can handle up to 400 pounds, which is significantly more than other office chairs, which only support up to 250 pounds. Thus, if you're a large man, the weight capacity shouldn't be an issue. 
Sitting in this chair for hours doesn't feel like agony for your body if you have back or leg problems, thanks to Steelcase's patented seat technology. 
16. OneSpace Taft Mesh Back Oversized Chair
One of the widest seats on the market is the OneSpace office chair (30,5 inches.) This strong office chair can be your best find if you're large or tall, or both. Any body shape would be accommodated by the lumbar adjustable seat and the robust, supportive pocket coil cushioning. 
Additionally, this office chair is a little pricier than some of the others on our list, but it is still well worth the money. It has a lovely leather seat and a breathable suspension mesh back. When it comes to maximum comfort, you may quickly change the chair's height. It has heavily padded armrests that move up and down to make entering the chair simpler. 
17. OIF Mid-Back Office Chair
This is the ideal option for larger and taller folks searching for a conventional office chair that can support up to 450 pounds. The OIF heavy-duty office chair, which lacks a fancy design or sophisticated add-ons, provides all you need to feel comfortable while having to spend hours on it.
18. Vinsetto Ergonomic Chair 
The Vinsetto is built for big and tall persons, with a wider seat and back than standard seats for maximum comfort. Moreover, a padded seat with a spring package can make working in this strong office chair much more comfortable. 
Like most of the heavy-duty chairs on our list, the Vinsetto can handle up to 500 pounds and make the office a more comfortable place for larger or taller persons. It also has padded armrests, which is a great plus. 
This wide and tall chair is the solution for you if you're concerned about both the status of your back and the style of your office. Its stylish design allows you to use it not only as a heavy-duty desk chair, but also to lounge, watch TV, or actually leave it in your living area without destroying the decor. 
19. Von Racer Gaming Chair
The Von Racer memory foam heavy-duty desk chair can be a fantastic choice for you if you're looking for a huge and tall office chair that also allows you to play your favorite video games in luxury. 
With a weight capacity of 400 pounds, this strong office chair can serve as a comfortable office chair as well as a high-quality video gaming setup. On top of the existing seat cushion and lumbar pillow, you can find a memory foam cushion. In addition, the rocking high back and broad armrests can provide you with the best back support. 
20. Komene Mesh Office Chair
The Komene mesh is an excellent choice for a highly ventilated, low-cost heavy-duty desk chair with a specialized neck rest for larger people. When ordering the chair, ensure to select the correct "large" model instead of the "standard" size.
21. Gaming Chair Assassin Ghost Edition by Karnox
The Karnox gaming chair ASSASSIN - GHOST EDITION ergonomic designed gaming chair has all the features we've been searching for. That's why it's deservedly at the top of our list of top gaming chairs. The chair's excellent built-in backrest makes it ideal for sleepless nights of gaming or 9 hours of typing away at work. It's very customizable, so you'll have no trouble finding the perfect fit.
22. Gladiator - SR Gaming Chair by Karnox
The Gladiator SR Karnox Gaming Chair has the following distinguishing characteristics. It is a heavy-duty motorsport gaming chair with either an incorporated metal structure or a top-notch gas piston that meets international requirements and has been certified by BIFMA. This heavy-duty office chair is upholstered in quality PU leather and padded with high-density foam, making this one of the most luxurious gaming seats available.
23. Secretlab Omega
This Company has employed some of the finest resources available, from the wheels to the foundation, the lift system, armrests, and backrest. To show assistance, the chair uses high-quality, cool foam. This computer chair for tall persons seems slightly stiff initially, but afterward, it becomes more pleasant. The chair distinguishes itself from the hive with its velvety memory foam backrest and head cushions. This is so comfy that we can now easily lower the chair and snooze if we so desire.
24. Embody by Logitech G & Herman Miller
This heavy-duty office chair's design is an impossibly great quality return, with a few new touches to appeal to gamers. The additional cooling fabric is specifically intended to enable a more dynamic gaming attitude. It isn't so much the modifications that distinguish the chair as one of the greatest gaming seats on the market. The armchair is extremely pleasant to sit on for long periods, promotes a fit and productive posture, and is simple to adjust to your body.
25. NeueChair
This is a gaming chair for fat guys in sleek, subdued ebony or a dazzling chromium finish, both with assertive, beautifully curved backrest bracing and a lovely black netting. However, more significantly, it is constructed to last with a robust, durable industrial design. Even the heaviness of the armchair in the package suggests that it is a well-made work of modern art: it is robust and weighty.
The finest heavy-duty office chairs will complement your PC arrangement in terms of aesthetics and support, keeping your spine healthy since you will certainly be sitting in front of your computer for long periods. The finest gaming seats are designed to protect you and your spine. Lumbar support is critical whenever it comes to the seating arrangement.
The first thing to search for in a modern heavy-duty office chair is integrated back support to assist your physique in maintaining proper posture. Most have lumbar support cushions that help to a certain extent. Armrests that can be adjusted, padding, and overall design are vital; keep in mind that these elements aren't cheap.
How to Best Measure Chair Seat Size for your Body
Follow these simple instructions to determine the seating length of your desk chair and make sure you get the comfiest chair for your physical traits:
Determine the Seat Height
Adjust the length of your workplace chair so that each of your feet are firmly pressed and evenly on the floor. If your knees aren't at a 90 ° angle, you will not get a precise measurement. The resultant size will eventually determine the elevation at which your seat ought to be for the greatest satisfying experience.
Seat Depth Measurement
Next, determine the proper seat depth by measuring oneself. You ought to be able to fit two of your fingers in between the rear of your knees and the seat border while sitting in your heavy-duty desk chair. To achieve this quantification, take measurements of your thigh from the back of your hip to the rear of your knee using a measuring tape.
Measure the Width of the Seat
Measure the distance between the widest spots of your buttocks to ensure that the seat's width is adequate for your physique. To acquire the best exact estimation, we suggest measuring this area of the body while you remain seated.
Compare the Measurements of Your Office Chair
Now is the moment to examine the seating of your heavy-duty desk chair. Directly measure from corner to corner in each appropriate location and compare the outcomes to your actual body measurements. If your body proportions don't match your desk chair, you may need to replace it. The only way to get the correct size desk chair is to have these measures in mind every time you go chair shopping.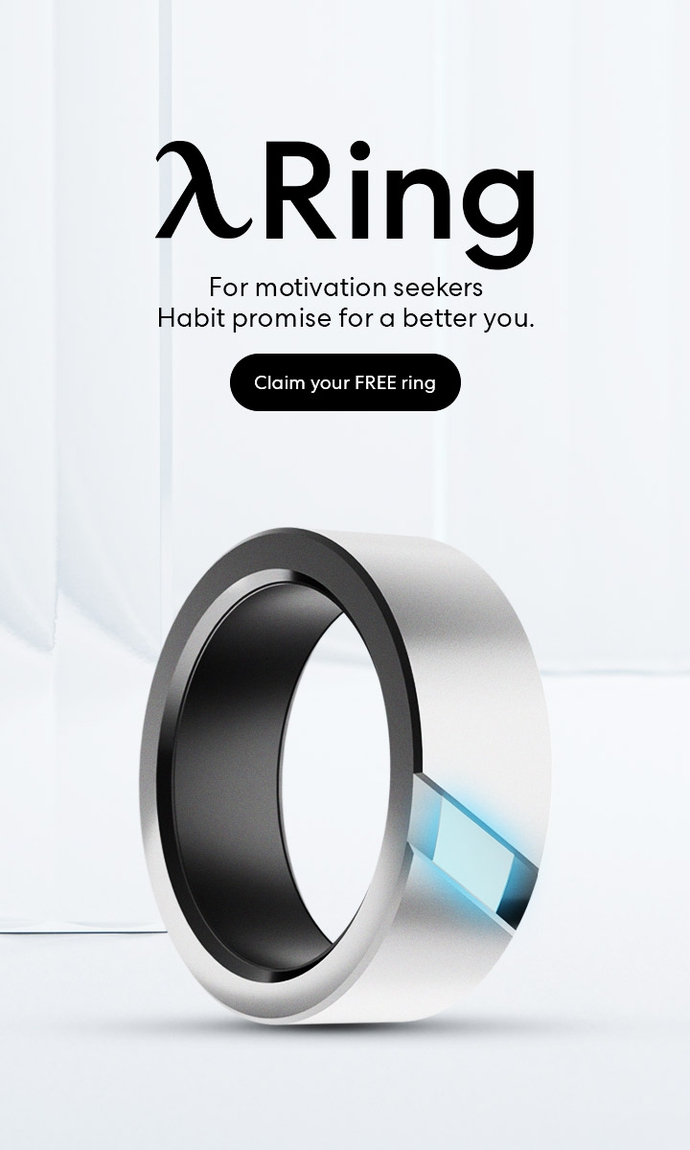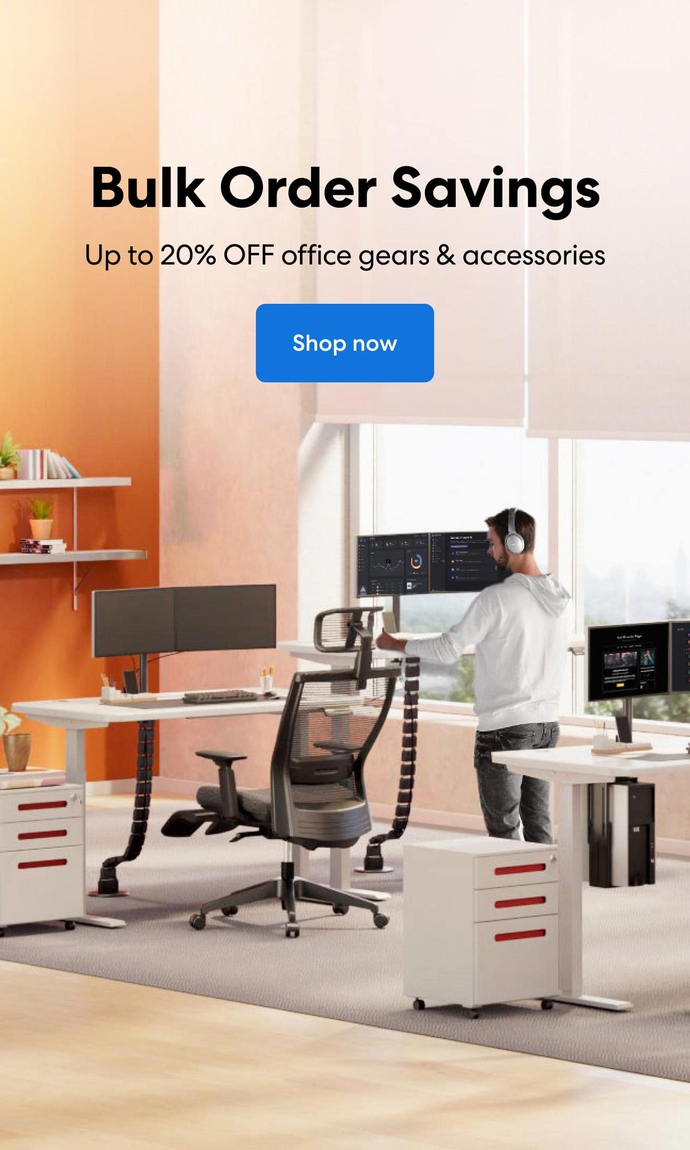 Subcribe newsletter and get $100 OFF.
Receive product updates, special offers, ergo tips, and inspiration form our team.