Smart Products
20 Best-Buy L-shaped Desks for the Home Office 2021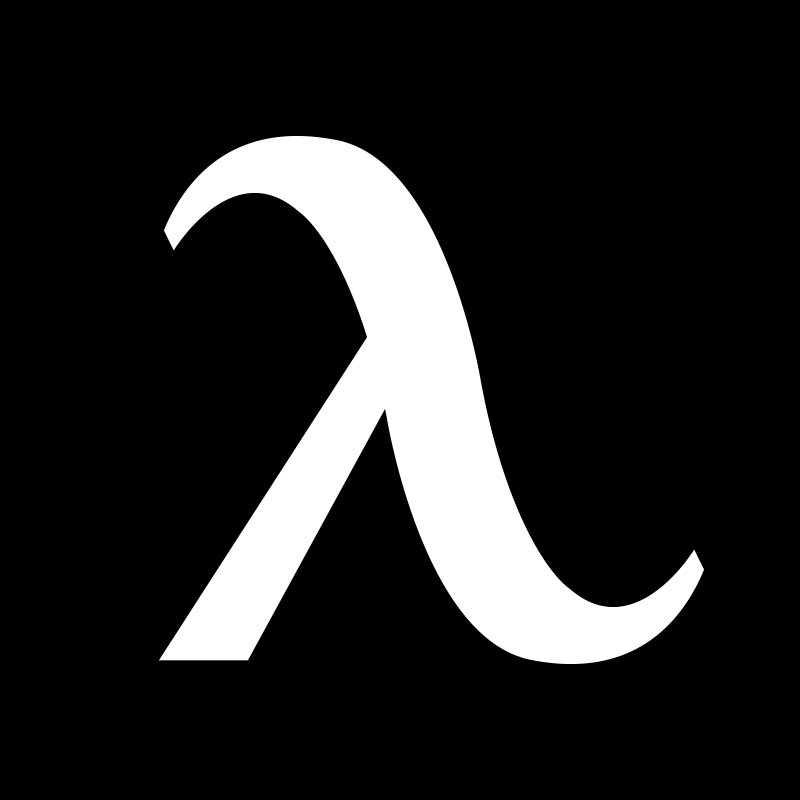 Autonomous
 | 
Nov 23, 2021
The global pandemic has forced many workers to set up their offices at home. While many may have believed this to be a temporary thing and the world to resume its usual way of life, 2021 has still seen workers working from home.
If you had a more temporary solution in place, you may find yourself needing more space to house office equipment and supplies as you continue to work from home. Here is where an L-shaped desk for a home office can be a valuable tool to give you more surface area to work on and house your supplies without taking up too much space in your home.
This article reviews 20 of the best-buy L-shaped desks to transform your home office into a functional workspace to improve your productivity.
Why L-shaped Desks Work Well for the Home Office
Unlike office desks that are dedicated for work-only use, home office desks can serve several functions. They can be shared with kids who need to complete their homework after school, double as study desks after hours, or transform into a corner gaming desk. Here are a few reasons why an L-shaped executive desk is the best choice for a home office.
1. It Provides Extra Workspace
Because L-shaped executive desks are essentially two desks put together, you have double the surface area for working with documents and files. It lets you keep all the essential things within arm's reach without creating a cluttered workspace.
An L-shaped computer desk also lets you store essential equipment such as multiple monitors, printers, speakers, and other devices that may be difficult to house on regular desks.
2. Better Ergonomic Support
Impromptu home office settings may be causing more physical harm than you may realize. An ergonomically built workstation makes it easy to easily reach all the things you need, avoiding any unnecessary strain on your muscles and joints.
Ergonomic workstation design experts often refer to a zone of reach as the neutral or ideal range of reach. A larger zone of reach is possible with an L-shaped workstation. It prevents the overextension of the arm and forearm, especially if you pair it with an ergonomic office chair.
In order to achieve an even greater ergonomic posture, experts recommend using an L-shaped standing desk, which is height adjustable to allow you to switch between sitting and standing.
3. It Saves Money
A corner desk not only maximizes the available space, both horizontally and vertically, but it also provides exceptional functionality and reliability.
It is a long-term investment that pays off in the long run, as L-shaped computer desks seldom need replacing. The additional storage options also save you the cost of purchasing different storage options to house your files and office equipment.
4. It Gives Your Home Office a More Professional Look
Although you work remotely, you may still have to host face-to-face meetings with clients or coworkers. An L-shaped executive desk, neater and more ordered than regular desks, provides a professional appearance. These desks are especially helpful for giving a more clutter-free visual presentation when you attend Zoom or video conferences.
5. It Boosts Productivity and Creativity
Because corner desks create a more professional, clutter-free environment, it positively affects the mind, clearing it of the subconscious stress that often accompanies a cluttered, disorganized workstation. This allows you to be more productive, as you have more time to focus on the task at hand.
It also allows you to be more creative because a well-organized and professional space provides a black canvas upon which you can create new ideas and streams of thought.
20 L-shaped Desks to Choose from for Your Home Office
If you are ready to go out and buy an L-shaped computer desk, you may become overwhelmed by the number of options that are out there. Here are 20 of our best corner home desk choices to help you make the right choice.
1. Autonomous SmartDesk Corner
The ultimate L-shaped adjustable desk has to be the Autonomous SmartDesk Corner. This corner sit-stand desk wonder has everything you need in a corner desk and more. Most importantly, it is ergonomically designed, as are all Autonomous furniture, so it moves up and down quickly and quietly to help you switch between sitting and standing with ease.
It also has four programmable settings, with a weight capacity of 400 pounds, so you never have to worry about it warping under the weight of your computer gadgets or equipment. Additionally, it comes with a five-year warranty, so if anything does go wrong, your desk is covered for up to five years, which is always reassuring.
If you are going for a more minimal look that makes the space look bigger and brighter, the SmartDesk Corner is available as a white L-shaped desk. On the other hand, if you are looking for something darker, you can also purchase the SmartDesk Corner as a black L-shaped standing desk.
2. Sauder Harbor Corner Computer Desk
This huge L-shaped desk features a sliding tray for your keyboard that tucks away conveniently beneath the desk, a built-in storage cabinet to keep your files and documents close, and three storage drawers that can be used to house your other office supplies.
One of these drawers can hold hanging files, which is another convenient feature. You may also choose the storage cabinet, and drawers are configured.
3. Bush Furniture Cabot Desk
Bush Furniture's L-shaped executive desk is a sleek and professional choice for any home office environment. Although the initial setup can be difficult, the end product may be well worth the time and effort.
Storage cabinets and trays are included with this desk, and one of the cabinets includes a glass door.
4. Flash Furniture Glass L-Shape Computer Desk
With a tempered glass desktop held up by a strengthened steel structure and lots of capacity for all your essential gear, this L-shaped desk for home office has a stunningly simple design. It is ideal if you prefer glass worktops rather than metal or wooden ones.
Although the absence of a storage facility may be a drawback for some, there is enough space underneath the desk for an additional storage cabinet.
5. Ameriwood Home Dakota Corner Desk
This corner home office desk provides outstanding value due to its spaciousness and storage space. It is made from a 51-inch wide particle board on both sides, providing you lots of room to arrange your desktop pc and other digital equipment. There's also a shelf for storing books, office materials, and other office equipment and necessities.
6. Little Tree Rotating Computer Desk
The Little Tree desk is one of the smallest corner desks on the market. An L-extension can be placed on this little desk's left or right side, making it reversible. It also rotates 180 degrees, allowing the tabletop to be extended from 47 to 79 inches lengthwise.
7. Sauder Corner L-shaped Desk
The Sauder corner desk is far from a modest computer table, as it comes with numerous drawers and a shelving unit. This L-shaped office desk for a home is well-built and comes in a range of colors and styles so that you can match it to your home office decor. You may love this desk if you are looking for something more industrial and rustic.
8. GreenForest Reversible Corner Desk
This convertible desk comprises three different components that may be used to create two separate workstations or a single L-shaped desk with extensions on both sides. It also includes a movable shelf and a stand to house your CPU. Because it contains extra space, it may also make an excellent gaming desk for use after work hours.
9. Bush Furniture Anthropology Worktable
A glass-top table with a steel frame is an excellent way to add sophistication to your workspace. This contemporary L-shaped desk for home office blends in seamlessly with any type of decor. The main piece can hold 150 pounds, while the extended tabletop can hold 75 pounds. This futuristic masterpiece spans 60 by 60 by 30 inches.
10. Kings White Corner Desk with a Drawer
This small desk is a great option for those who have limited space in their home for a home office setup. It can be tucked into the tiniest of spaces to make your home look more open while still providing a workspace for you to get your job done.
11. Bush Wheaton Reversible Corner Desk
A pedestal component on the Bush Wheaton reversible desk may be placed on either side of this L-shaped desk for home office, making it reversible. It is a handy alternative because it is smaller in design and can fit comfortably into little areas of your room. Two small bookshelves and two drawer compartments are also included for storing your essentials.
12. Z-line Belaire Glass Corner Computer Desk
The Z-line Belaire corner provides a stylish corner alternative to the regular square-shaped desk. It has a metal frame structure and a glass worktop for a professional and sophisticated design. The corner home office desk also includes a keyboard tray and a bookshelf.
13. Teraves Reversible Desk
This stylish corner desk functions well as a gaming desk too. The desk's panels allow you to customize it to your preference, and it features additional storage space. If you need several monitors, it's a great choice, and its intelligent design provides a hole where you can easily install another monitor.
14. Inbox Zero L-shaped Electric Standing Desk
A big surface, an electric lift system, and three programmable height settings are just a few of the features of this sit-stand L-shaped desk for home office. The foundation is black and built of iron, while the tabletop is available in a choice of three materials. It includes a cable management system and a two-year warranty.
15. Tribesigns Corner Desk with Shelving Hutch
The Tribesigns corner desk is great for your home or business if you wish to blend simplicity with space-saving capabilities. It includes a large hutch for additional storage space and is built from an environmentally friendly particleboard. It has a sturdy steel frame and a spacious working space.
16. Casaottima L-Shaped Gaming Desk
Do you need to use many monitors? This L-shaped desk for home office can easily accommodate all of them. The cross-shaped framework of the Casaottima offers lots of solid support and makes it look elegant, while the durable table top is waterproof, scratch-resistant, and heat-proof.
17. Sauder Northcott L-Shaped Computer Desk
The Sauder Northcott corner desk is a multifunctional large L-shaped office desk for a home office that helps you stay organized. It includes two drawers of varying sizes that can be helpful for storing your paperwork. Its lower drawer was explicitly intended to hold hanging files, which can be a handy feature.
18. Key West Farmhouse Desk
If something more traditional and simplistic is more to your taste, then you can give the Key West Farmhouse corner home office desk a try. It has enough space to house three monitors comfortably, and you can choose from a plethora of materials, including oak, pine, and hickory. Unfortunately, it does not have additional storage space.
19. Argos Home Calgary Corner Office Desk
This cute little corner home office desk is an excellent choice if you want something smaller and still offers enough storage space to store your essential books and files. This is a great little piece for a smaller home office with four large, spacious under-the-desk shelves. The best part is that it is affordable too!
20. SHW Vista Corner Desk
The SHW Vista desk comes with three modular sections so that you can arrange it as a large rectangular desk or an L-shaped desk for a home office to fit snugly in the corner of a study or living room. It has a glass tabletop that is smoke-tempered. While it does involve a great degree of assembly time, the end result is a thing of beauty, making the effort worthwhile.
Final Thoughts
An L-shaped computer desk can help to transform your workspace into an organized, professional environment. If you are searching for the ideal corner work desk for your home, you are sure to find one on this list.
Get exclusive rewards
for your first Autonomous blog subscription.
WRITTEN BYAutonomous
We build office products to help you work smarter.
Coming at You Live from Autonomous' Social Media!